NUVO's Menswear Guide October 2021: Ethical Fashion
Following a New York Fashion Week when many major fashion houses parade ethically sourced and environmentally friendly pieces, conversations will soon shift back toward the industry's unsustainable majority. Even with some labels taking steps toward more principled production, the question remains: if the bulk of a collection is still sourced from the same mills and materials, is incorporating a handful of sustainable pieces productive or simply marketing?
We've compiled a selection of autumn items from luxury labels that were founded upon a more holistic commitment to environmentally conscious practices, producing menswear collections that offer sustainability without sacrificing style.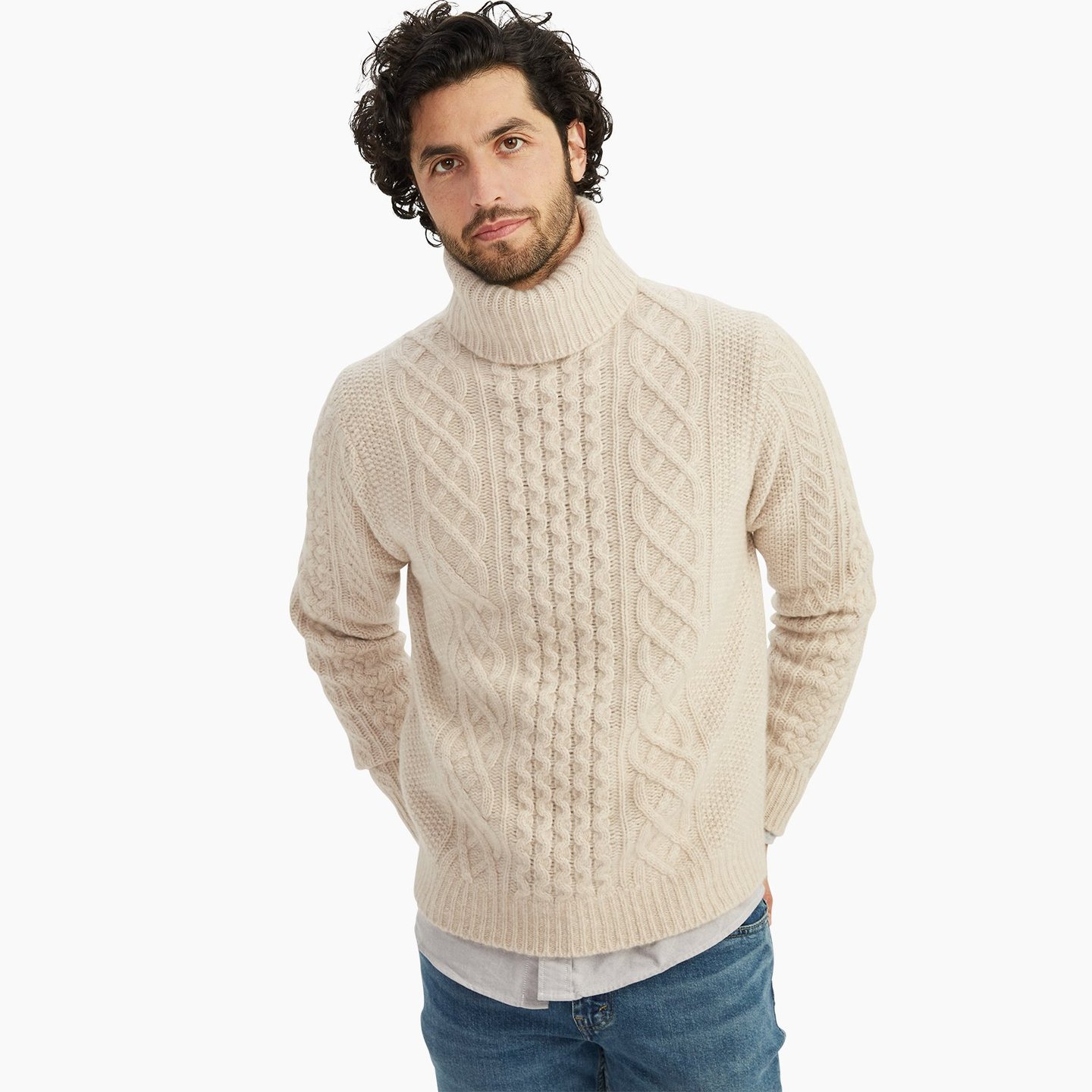 Since launching in 2013, Naadam has stayed true to its promise of delivering transparency, ethical practices, cultural preservation, and environmental sustainability, starting with its investment in the highest-quality cashmere like that used in this turtleneck. Sourcing from Mongolia, the label uses traditional hand-combing methods, a cruelty-free way to collect wool from the Zalaa Jinst white goat. The result is this intricately knitted piece in a seasonal oatmeal colour and with a ribbed hem and sleeves, classic cable knit pattern, and thick roll collar.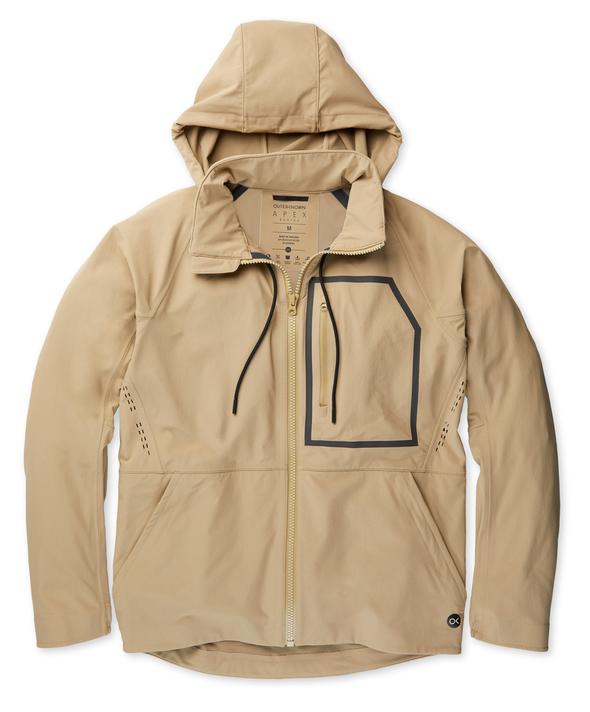 When esteemed surfer Kelly Slater founded Outerknown in 2015, he not only abided by sustainable values but also reinvented them. Today, those values live on with its flagship item, the Apex Jacket. Its streamlined design offers a packable hood, an array of pockets, and smooth taped seams with ventilation for maximum breathability. Made with 91 per cent recycled nylon and 9 per cent spandex with DWR (Durable Water Repellence), Slater's Apex Jacket has been sustainably engineered for comfort and versatility.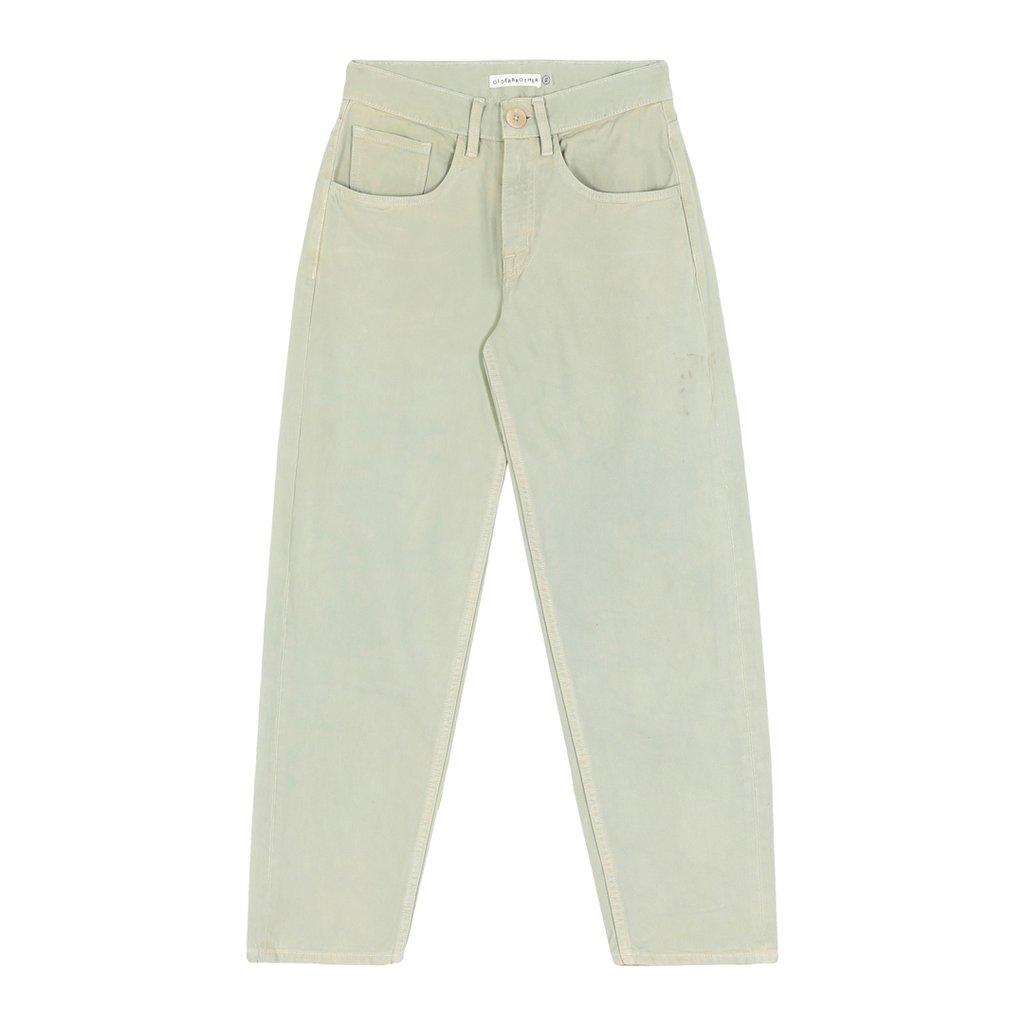 Olderbrother believes there's no place for heavy metals or toxins in clothing. Instead, the label's seasonal Sun-Bleached Hand-Me-Down Jean uses all-natural dyes made from indigo and iron oxide to weather organic Japanese denim cut in a timeless midrise straight fit.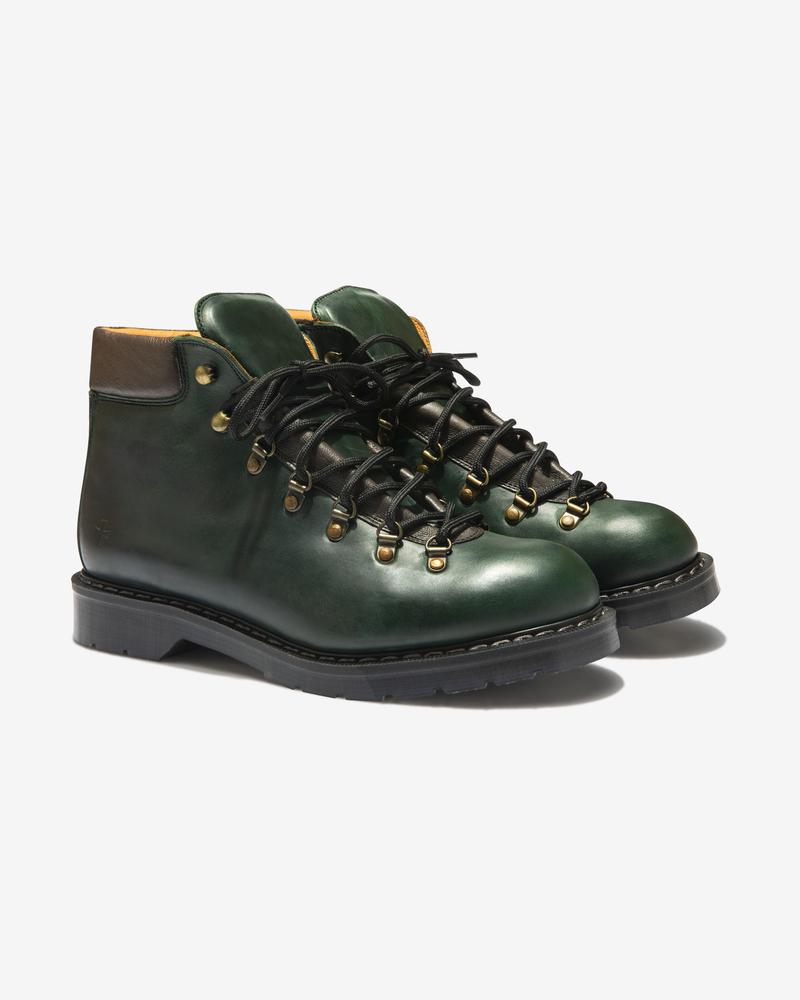 Committed to merging a rebellious style paired with an innovative appreciation of classic menswear, Noah pledges 1 per cent of its annual sales to a global network of grassroots environmental nonprofits. Each of its items is produced in ethically sourced mills with rich heritages, including its latest collaboration with Solovair. Crafted in England, the boot's upper is made of leather while the sole's Goodyear welt guarantees a level of durability and comfort consumers have come to expect from Solovair wrapped in a timeless silhouette.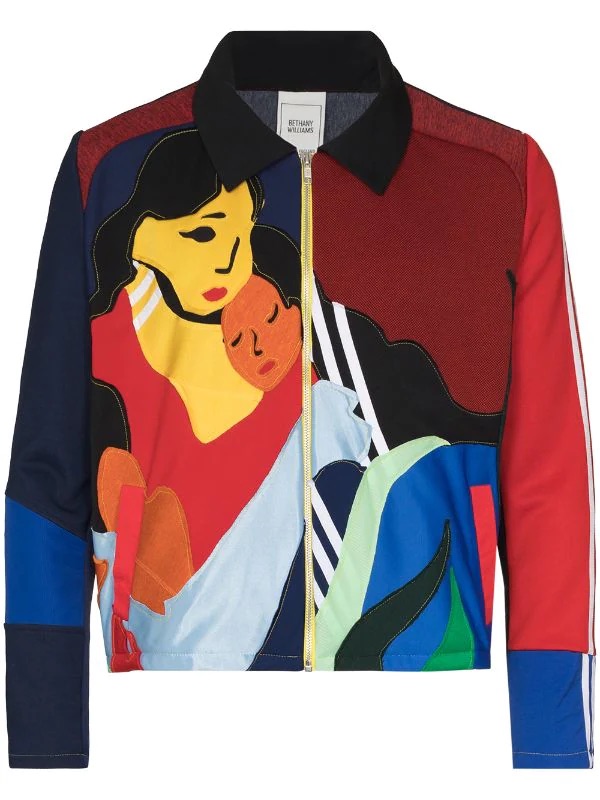 Bethany Williams finds innovative design solutions for environmental and social problems. Over the years, the label has partnered with countless charities to combat both unethical and unsustainable practices, making its latest collaboration with the Magpie Project—a foundation that provides safe accommodation for mothers and young children. Incorporating upcycled waste fabrics to make one of the most inventive jackets of the season, this piece with artwork by Melissa Kitty Jarram elevates the classic track jacket into a vibrant everyday staple.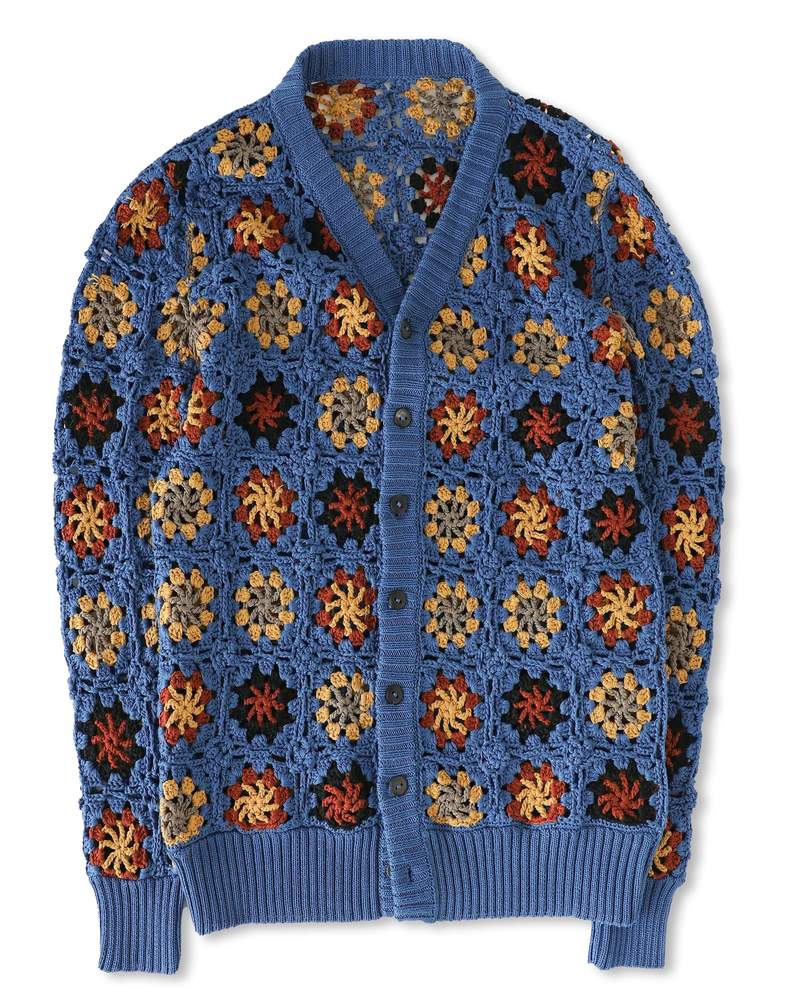 Corridor's Hand Crochet Pima Cardigan embodies the vivacious essence that defines the independent label. Featuring a chunky open-knit Pima cotton, each sweater is hand-knit over more than 72 hours by a women's collective in Lima, Peru. Grown following strict environmentally friendly practices, Corridor's Pima can be layered comfortably. With a beautiful array of stitched flowers in the pattern, this cardigan is the perfect piece to inject some vibrancy into your autumn attire.
Story mfg. creates clothes that actually have a positive environmental impact. By reusing its own natural-fibre materials, committing to vegan and cruelty-free products, and experimenting with regenerative agriculture, the brand has built one of the most sought-after emerging labels in the United Kingdom. These Ecru Slub Forager Pants are perhaps the best example of Story mfg.'s dedication to conscious fashion.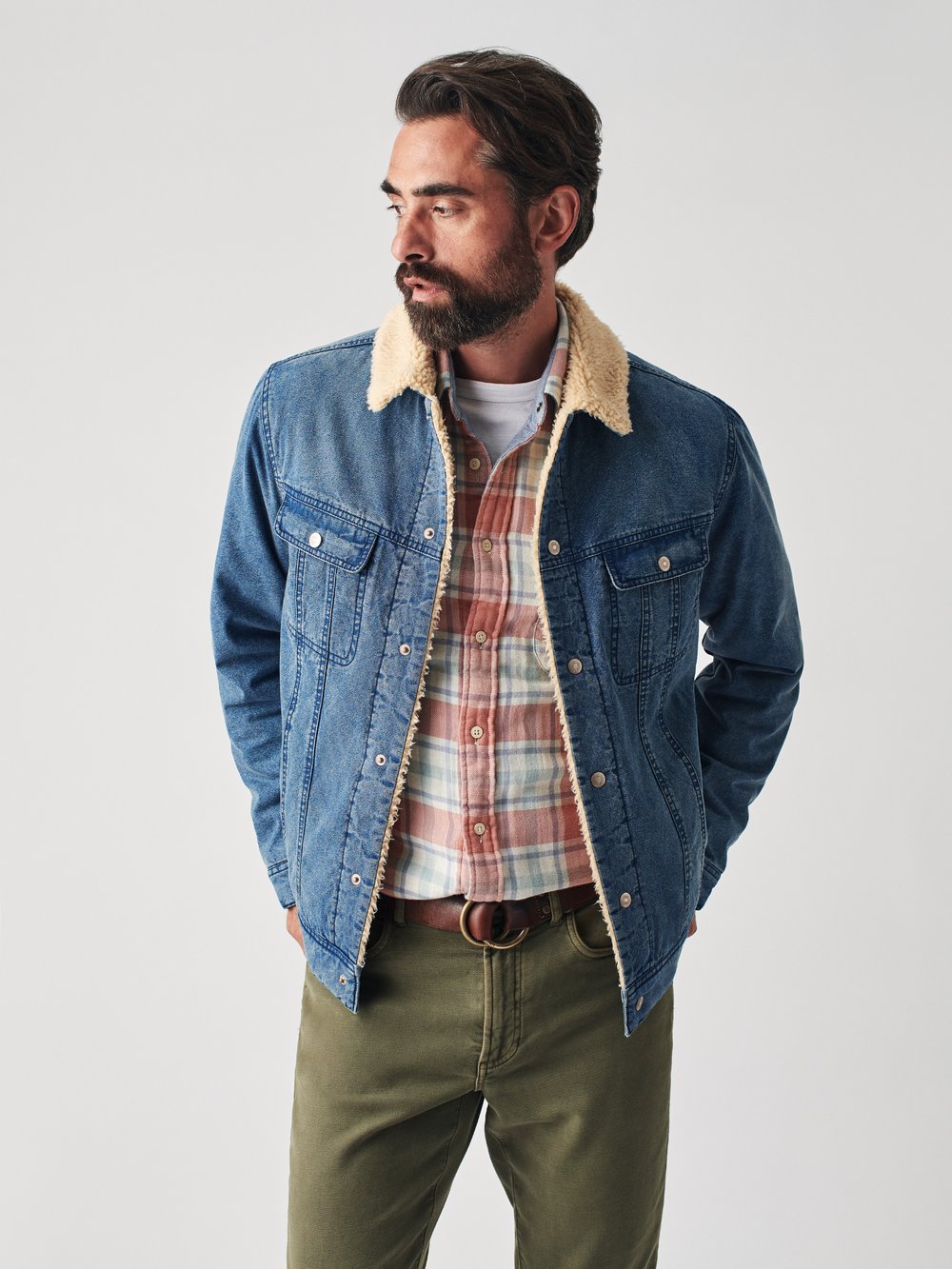 Inspired by timeless styles from generations past, Faherty has taken a classic organic cotton denim and lined it with a lush faux shearling lining. Featuring a relaxed silhouette that sits above the hips with a spread collar and recycled-polyester lining, it's an essential reimagined for the contemporary man.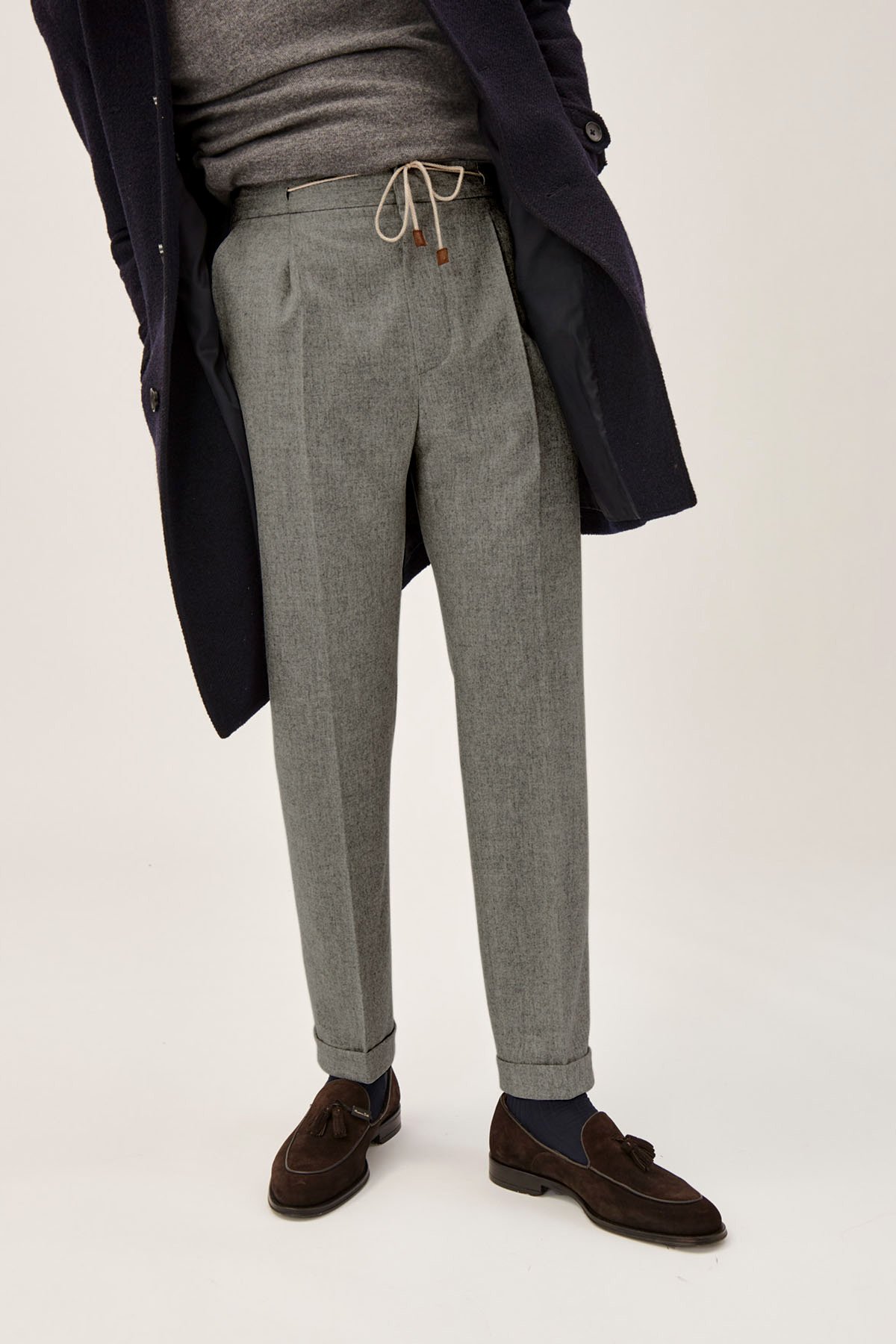 ArtKnit's Sartorial Wool Trousers with drawstring stay true to the label's commitment to responsible manufacturing. Made to order with merino wool from Vitale Barberis Canonico "E-motion" collection, these versatile trousers take advantage of expert Italian craftsmanship to deliver a pant that's both high quality and naturally comfortable. With pinces down the front and a drawstring waist, this is the perfect pant for a night out with friends or a professional happy hour.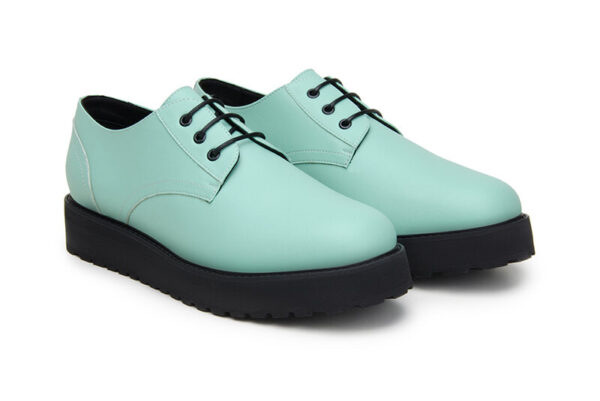 Designed by activist and fashion designer Joshua Katcher, Brave GentleMan's Mastermind Stacked in turquoise reimagines the classic derby shoe. Made in Brazil using vegan leather—a supple, durable, Italian-milled material that's both more durable and sustainable than animal leather—this reinvigorated menswear staple is the latest triumph for a label aiming to spark a widespread transition away from using animals as sources.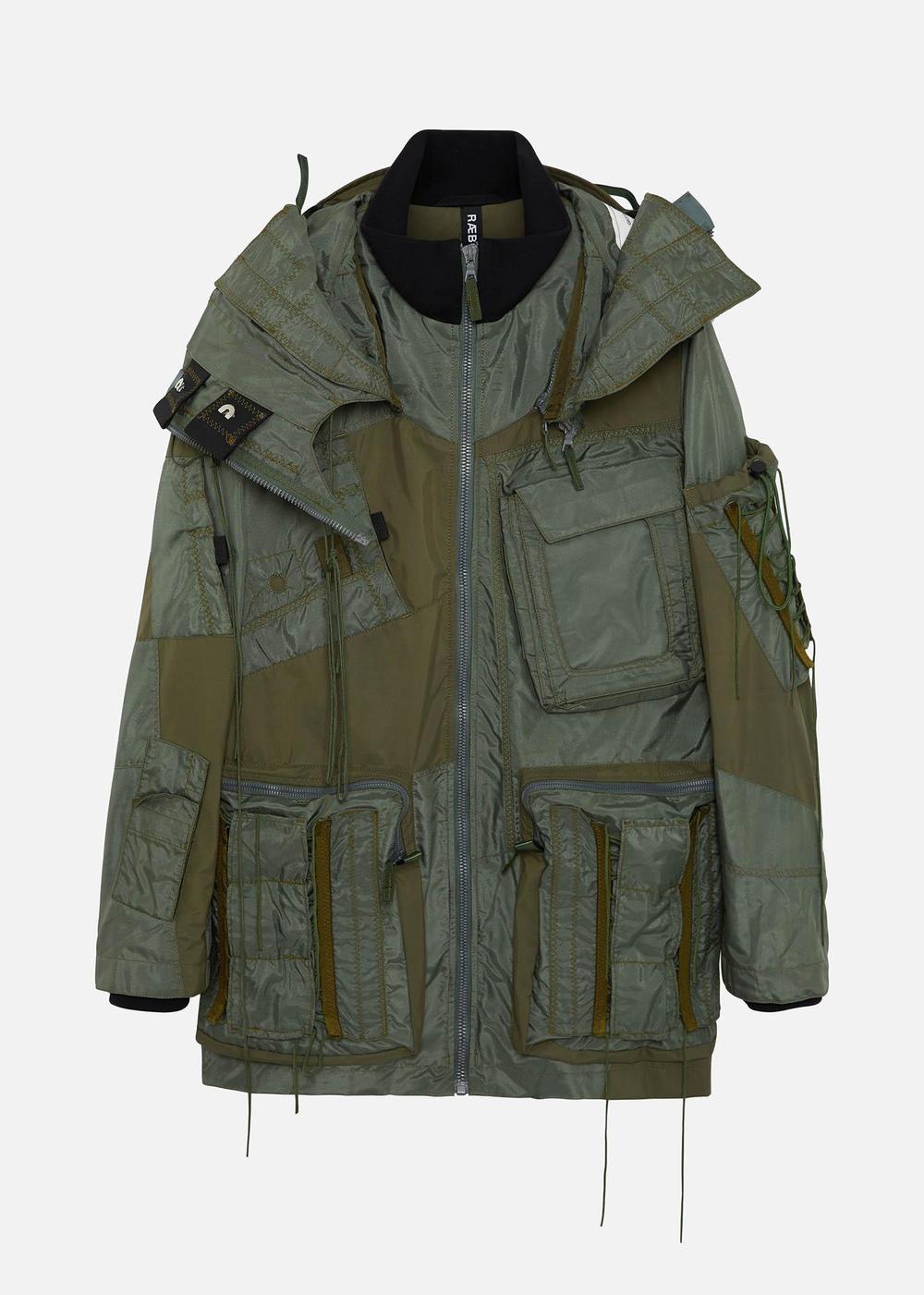 Made entirely from recycled materials from original Anti-G trousers worn by aviators combined with bivouac sacks, Raeburn's Anti-G Field Jacket is designed to be perhaps the most durable and innovative jacket of the season. The jacket itself offers both fire retardancy and a water-repellent lining while featuring standout aesthetic details. With signature Raeburn-branded gunmetal snaps, a detachable hood, a drawstring funnel neck, and the individuality guaranteed with most upcycled items, Raeburn has crafted one of its most brilliantly unorthodox items to date.