Meet the Canadian model having a breakout year.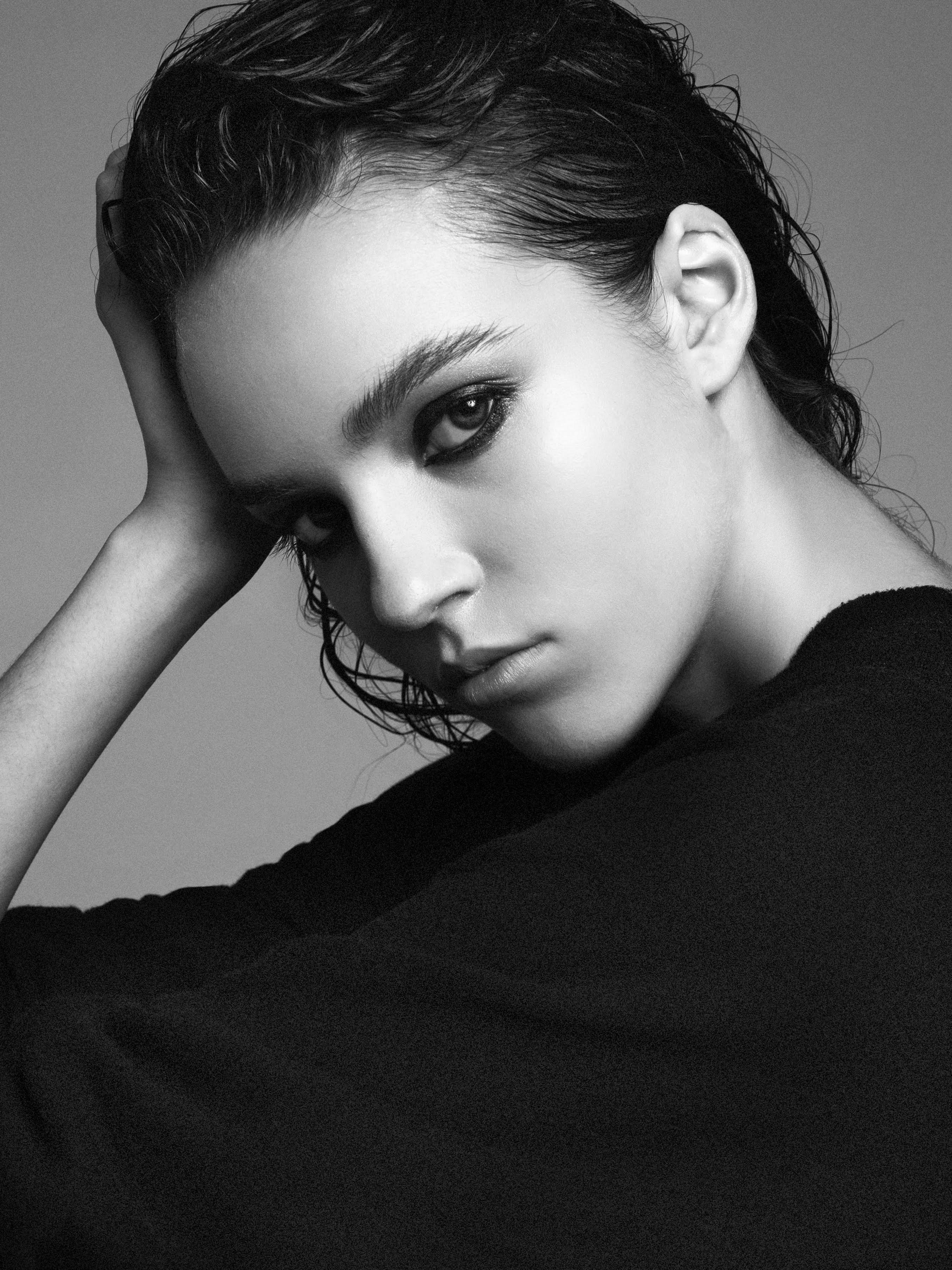 Louis Vuitton. Céline. Alexander McQueen. Chanel. During her first full season on the international circuit, Canadian beauty Emm Arruda was cast in nearly all the major runway shows. In total, the 18-year-old from Oakville, Ontario, walked 43 presentations for fall 2017, opening Paco Rabanne and closing Salvatore Ferragamo along the way. Remarkably, this fresh face had made her runway debut just last March at Toronto Fashion Week, less than two years after undergoing spinal fusion surgery for scoliosis.
"I set a goal for myself to walk in 40 shows this season, so making it to 43 had me over the moon!" Arruda tells us in a post-Paris Fashion Week email. She also learned, quickly, what it's like to be an in-demand talent during the hectic pace and punishing schedule that is Fashion Month. "I guess I should've expected this, but [there was] no time off," Arruda recalls. "Fittings until 4 a.m. or 6 a.m., then early morning call times the next day for different designers."
Still, she loved it all, making the most of her experience both on and off the catwalk. "Getting to ride a motorcycle between shows so I can make call times for hair and makeup was so much fun—I've always wanted to do that! And eating banana and Nutella crepes in Paris basically every night!" she reveals. "Getting to travel to London and Milan for the first time is something I'll always remember as well. My mother joined me in Milan for a bit too which was pretty cool."
Expect to see more of this runway star in the months ahead. Arruda just signed on to be a spokesmodel for the Setting Scoliosis Straight Foundation (Victoria's Secret Angel Lindsay Ellingson is another spokesperson), and has also been busy modelling for a number of prominent international magazines, finding herself in the company of industry legends such as Mario Sorrenti, Marie-Amelié Sauvé, and Karl Templer. "I hope to work with [Steven] Meisel in the future," Arruda writes. We wouldn't be surprised if the future is now.

Photo by Owen Bruce.
This article has been updated to reflect Arruda's age as of December 2017.
_________
Never miss a story. Sign up for NUVO's weekly newsletter.