It's the epitome of glamour: flying off to exotic locations, wearing the world's most fabulous clothes, meeting beautiful people. You are one of the world's most beautiful people—all because you've been "chosen". You're the face that can launch a thousand tills into action.
Well, that's the premise, anyway. Rewind a bit, and you'll find the reality of a model's life.
Kate Bock started modelling in her early years (that means age 12). Bock, however, is perched on the eve of big-time success. Overnight success is more of a fantasy than a reality in the modelling world. It's more likely for a career to have many small twists and turns before a person finally attains the status of the chosen one.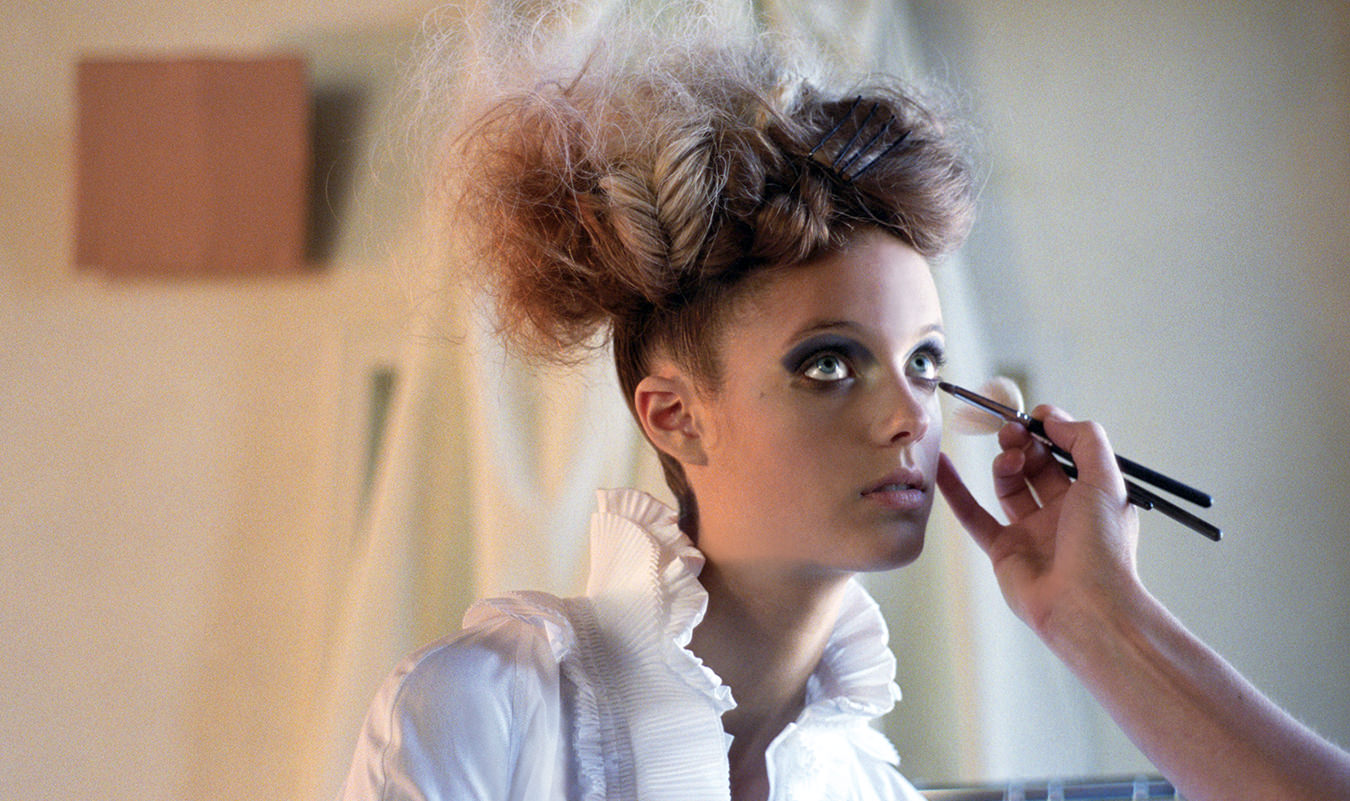 Mother agent Liz Bell of Lizbell Agency in Vancouver discovered Kate as a young girl. "With Kate, she was scouted by a friend of mine … so I went to the rec centre where she swam," says Bell. After 25 years in the fashion industry, Bell has seen this world from all its angles. She knows how to make a model. "It's so hard to compare [careers] because each model is so different and they all have their unique way of getting into the industry, like Daria or Coco [two of Canada's current supermodel exports]. You hear their story, and it's not as easy as you think it is," Bell explains. She jokingly encapsulates the typical "overnight" success story: "[The model] went to New York, was dropped, then Tokyo and did some tears [work], then gained some weight, then Steven Meisel thought she was interesting and there she goes. Or, you can be like Kate, who has built her book and her career so beautifully [working in] Paris, London and Greece, and now she has the great campaigns."
Sounds simple, but it's not. "Every day is castings," Bock explains. "I never realized how big of a deal fashion week is, and how much energy and stress goes into it. You can have 10 to 20 castings in one day and you have to get to all of them, have your five seconds to meet someone when sometimes there's a lineup of one and a half hours to get in. You have to be pumped up for all of them, you can have a fitting in the middle of the night, any time. There is no time to relax, and it's hard … keeping up your positive energy." It does sound daunting, and put into perspective, it's like going to 20 job interviews a day. Find it difficult to get psyched just for one? Try the speed dating version of it. "A casting is the equivalent of one job interview," says Bell, "so if you think of it, this job prepares you beautifully for the rest of your life. If you can model, you can do anything, because you learn to sell yourself, usually in a foreign language."
It's clear from our conversation that Bock has reached a certain level of the fashion hierarchy; nonetheless, she is grounded in her delivery.
The travel part must have its perks, right? It can be great, but how about flying in and out of a city and never seeing the sun rise? "Things happen at the last minute. Like when I came home from winter break and just got off a nine-hour flight … as soon as I got [to Paris], my agent says, 'Don't unpack, you're going to Greece tonight,'" laughs Bock.
During the interview, it's interesting to watch Bock's fluid movements and gestures. Her hair is swept back in a French braid across her head and tucked up in the back. Her attire is simple, yet highlights her long, lean limbs. It's clear from our conversation that Bock has reached a certain level of the fashion hierarchy; nonetheless, she is grounded in her delivery. She jokes about her shoot with Cosmopolitan France, which looked as if it was shot on top of a high-rise, though "it was only two feet off the ground. It was a set. Although I did fall off of it in my five-inch heels a few times, and ended up with a huge bruise when one of the letters [from a sign on the set] fell on me—the biggest injury I've had. Oh, I've had to pose in the snow in five-inch stilettos, crawl [to my mark] and not fall off."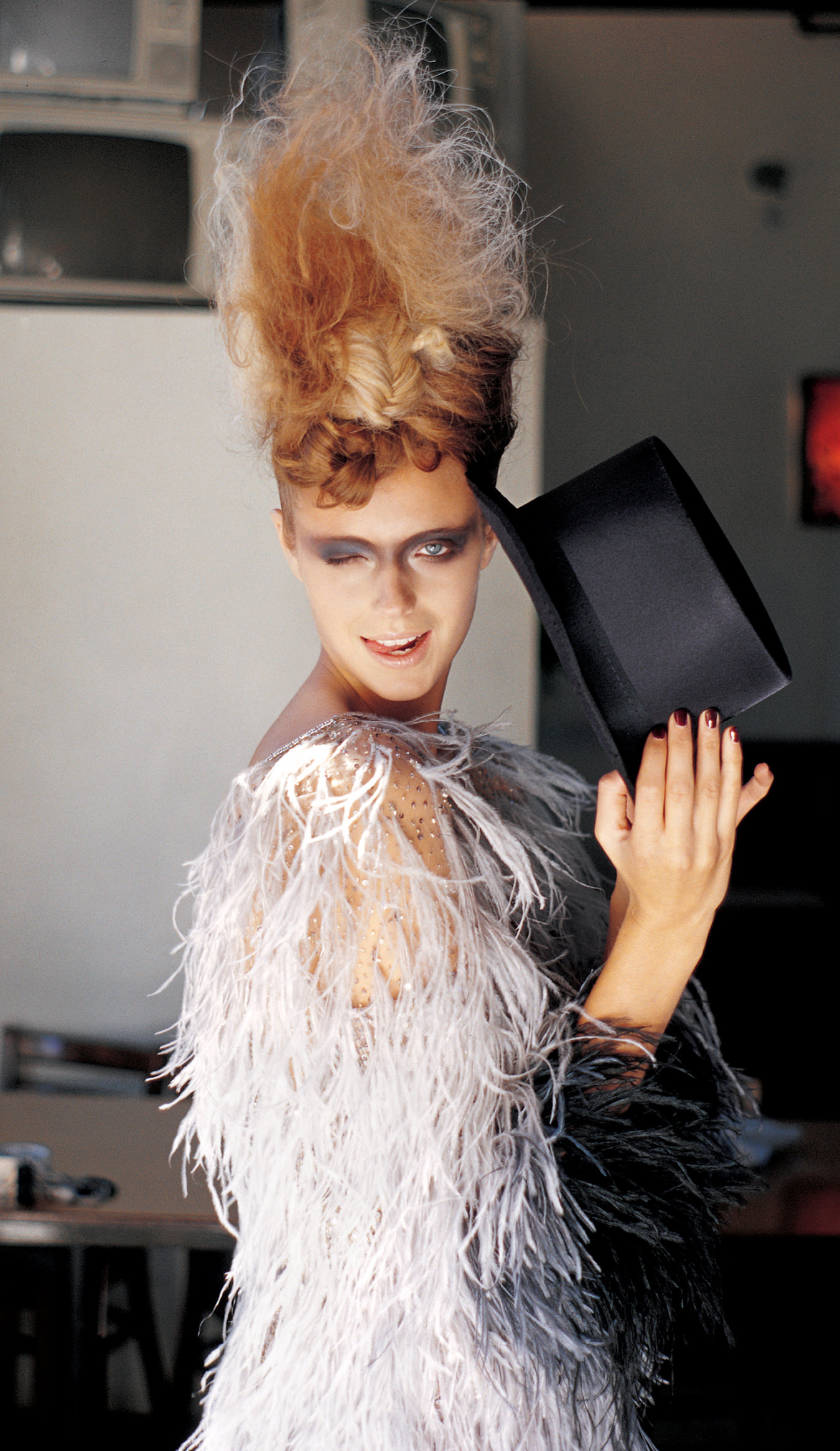 But it's this kind of clear-eyed and lighthearted perspective that makes Bock the working professional that she is. "Kate is, to me, a performer, but she's very business about it all and understands the opportunity," says Bell. "She's only ever had the most fabulous feedback. What is great as an agent is to watch these girls blossom and grow, achieve success—and someone like Kate, who was this athletic girl and now you can see she's been to Paris, she's got style. After modelling, they learn how to bring out the most in themselves."
Bock is beautiful and graceful, yes, but more importantly, she is adaptable, and she understands the business she's in. "It's one of those industries where you can work so hard and so long and there is no way to say 'If you work hard, you will make it,'" she says. "You could walk in on your first day and be a supermodel and it has to be the right time. You could have walked in 10 years ago and be no one if it's not the right time."
But for Kate Bock, it is the right time, and she has worked hard to build her portfolio. She is represented by Success in Paris, Storm in London, and Elite in New York. She's shot with some of the world's best photographers, including Stratis et Beva, Paulo Roversi, Bruce Weber, Norman Jean Roy, David Vasiljevic and Milan Vukmirovic, and she's been seen in lavish editorials, including work in L'Officiel Paris, Elle U.K., Grazia Italy, Glamour France and Luxure. She's travelled to India and stayed at the Taj Palace; she's catwalked down the Paris haute couture runways; she's met with Russell Marsh, Pat McGrath and Miuccia Prada. She's 5'11"; she's graceful and elegant. Beautiful? Yes. Chosen? Definitely. Focused and diligent, she's carved her way in an industry that sees thousands come and go.
Kate Bock is one to watch.
Direction: Sandra Zarkovic. Styling: Leila Bani for THEYrep.com. Makeup: Anya Ellis for Lizbell Agency. Hair: Tania Becker for Lizbell Agency. Production Assistant: Torrie Eaden. Location: Alibi Room.
_________
Never miss a story. Sign up for NUVO's weekly newsletter.