The owl, the park, and other things.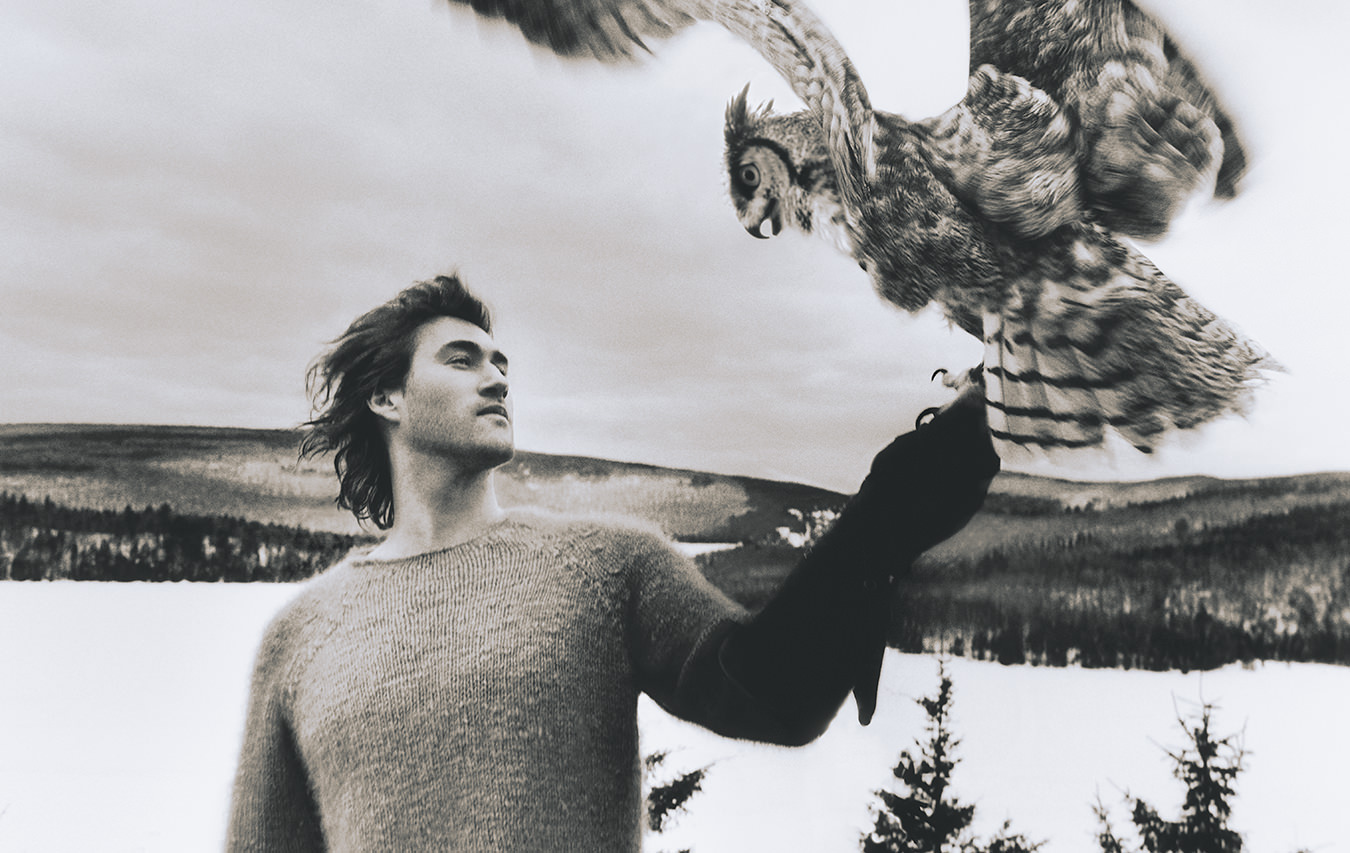 Consider for a moment: you have an audition at the National Theatre School in Montreal. You don't go. Fifteen years later, the aspiring actor who impersonated you and deftly took advantage of the empty slot is one of the hottest actors in television.
"I should call the guy up," Roy Dupuis responds with laughter when asked whether he knows whatever happened to that guy. Innocently stating that he "just started working," Dupuis has gently wandered from one success to the next. He seems not to pursue fame or celebrity; they seem to be chasing him. Not many actors have it that easy.
There is an indescribable quality to Dupuis that explains this natural evolution towards celebrity. Mere happenstance alone cannot explain a phenomenon like Les Filles de Caleb (Emily in English Canada), watched religiously week after week by eighty percent of the Quebec viewing audience and which earned him a Best Actor award at the Cannes Audio/Video Festival; the Canadian and American success of Million Dollar Babies (the story of the Dionne quintuplets); a healthy list of film and stage roles; and most recently, the five-year cult singularity of La Femme Nikita, televised in over 50 countries around the globe. Dupuis ruefully admits, "I get the list of countries that air Nikita and try not to go there right now. I like to meet people but fame breaks that—the truth of people." Truth is what this conversation will return to, again and again.
A day with Roy Dupuis is like a chess match: there are rules to be observed, restricted areas, but finally it is a rewarding, challenging, satisfying experience in which the process is paramount. During the ride to La Maison du lac Sacacomie (approximately two hours north of Montreal), truth—the search for it, ways to protect it—emerges as a crucial theme for Dupuis. An onerous ideal in an art and an industry based on illusion.
Dupuis recognizes that dishonesty can become inextricable from success: "A certain level of mistrust bothers me about fame. I used to like to watch people. It would give me ideas and feelings. That became impossible. I still see what's going on once in a while, but what bothers me the most is whether it's an honest relationship—with time though, this can be verified." At the same time, "it also allows you to see things you wouldn't have gotten to before." It is perhaps this sensitivity for the equivocal that gives the 38-year old Dupuis an edge.
The burning question for fans is what he will do now that Nikita has ended. Some have commented that Dupuis is poised on the verge of superstardom. Executive consultant Joel Surnow, who cast Dupuis in Nikita, describes him as the "best kept secret. Roy is an unusual blend of machismo and vulnerable romantic—a combination of Mel Gibson and Brad Pitt. Roy wants to stay in Quebec, but he'll leave soon. He'll have no choice."
Roy begs to differ; "I have a choice. I will stay in Quebec. I don't need to live somewhere else to work somewhere else." He elaborates, "When we started this American series, of course I saw the other game. I'm not very good at that or that interested in it right now." Free from the grueling 18-hour days of shooting the series, Dupuis plans to take this time to give back to his family, his friends, and himself. "I want to do something that I feel is important. When I read [a script], it needs to say something, something about the times we live in. The rest, I'm trying not to think about right now."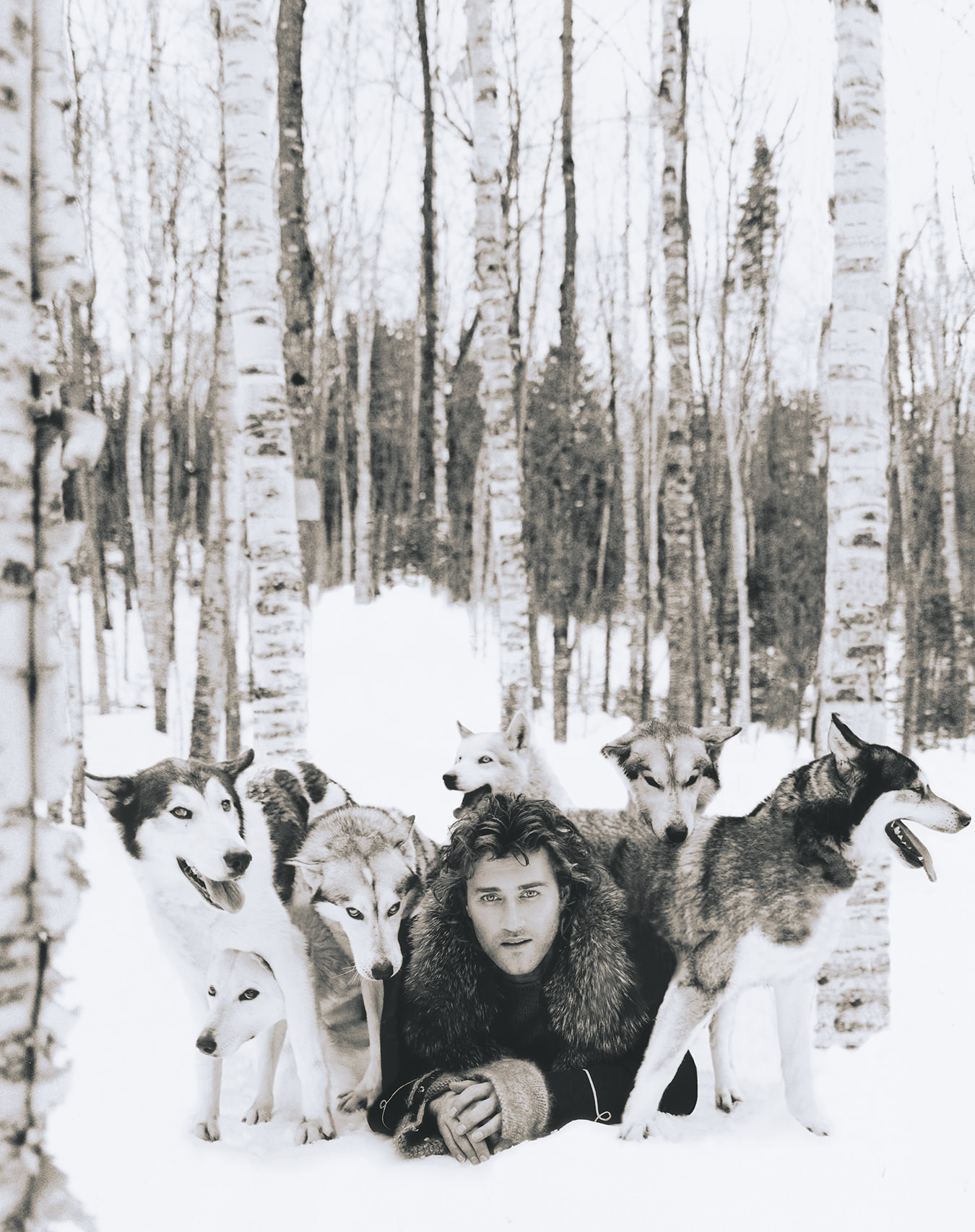 His view, then, of an actor's social responsibility: "Everyone has a social responsibility [but] when a lot of people look at you, you feel it more." This concern "is always there when I'm choosing roles, Michael [his Nikita character] for example. I didn't want to portray him as a winner. Someone who kills so many people cannot easily smile. He can but not like regular people. He is someone who carries death with him all the time.
"The tough part was his perfection. He had to be a little off reality. Is he real or not? This is hard to carry all the time. This is why there is an economy of movement in his gestures. I decided to strip them all away to portray this weight of perfection." Roy's conversation moves from a professional analysis of acting to philosophical observation quickly and easily, often within the same sentence.
Dupuis attributes his ability to decipher a character to instinct. This instinct often guides him in the creation of the character he is portraying. Nonetheless, he still gives serious thought beforehand to the qualities that will eventually define each personage. "I read the script and like to give it all the time necessary to see all the possibilities of the character. [From there] the character will find the rest."
He is hard pressed to name a single director he is determined to work with or his top three movies and does not seem to preoccupy himself with favourites. "There are too many good directors for me to know who I'd like to work with." Leave the top 10 to People Magazine. He does take inspiration, however, from the work of Jim Jarmusch and Wim Wenders and such films as The Ice Storm and Happiness.
"I avoid the the countries where Nikita is aired. I like to meet people but fame breaks that—the truth of people."
But while savouring these more artful films, there is an astute appreciation for a box office blockbuster. "There is entertaining and then there is art, and then there is both. I appreciate coming out of a movie and taking a long walk and not even talking—I've felt something."
On genres, he elaborates, "Cinema is still very much alive—we still see new emerging styles. Now there is an emphasis on under-reality and intimacy. In that type of film, something has to happen between two people. It almost looks like improvisation." Verité in work, verité in life.
Dupuis is going for truth in his private life as well. He explains that he is trying to "meet himself," something that his previous schedule precluded. "What have I been doing, well, just before Christmas my grand-aunt of 104 died. She gave me a lot in life. Then on the 26th of December my father died. This was a big surprise. It is the first time in my life that I've lost someone so intimately close to me." He muses, "In a way death is full of life. What used to be outside of you is now inside of you."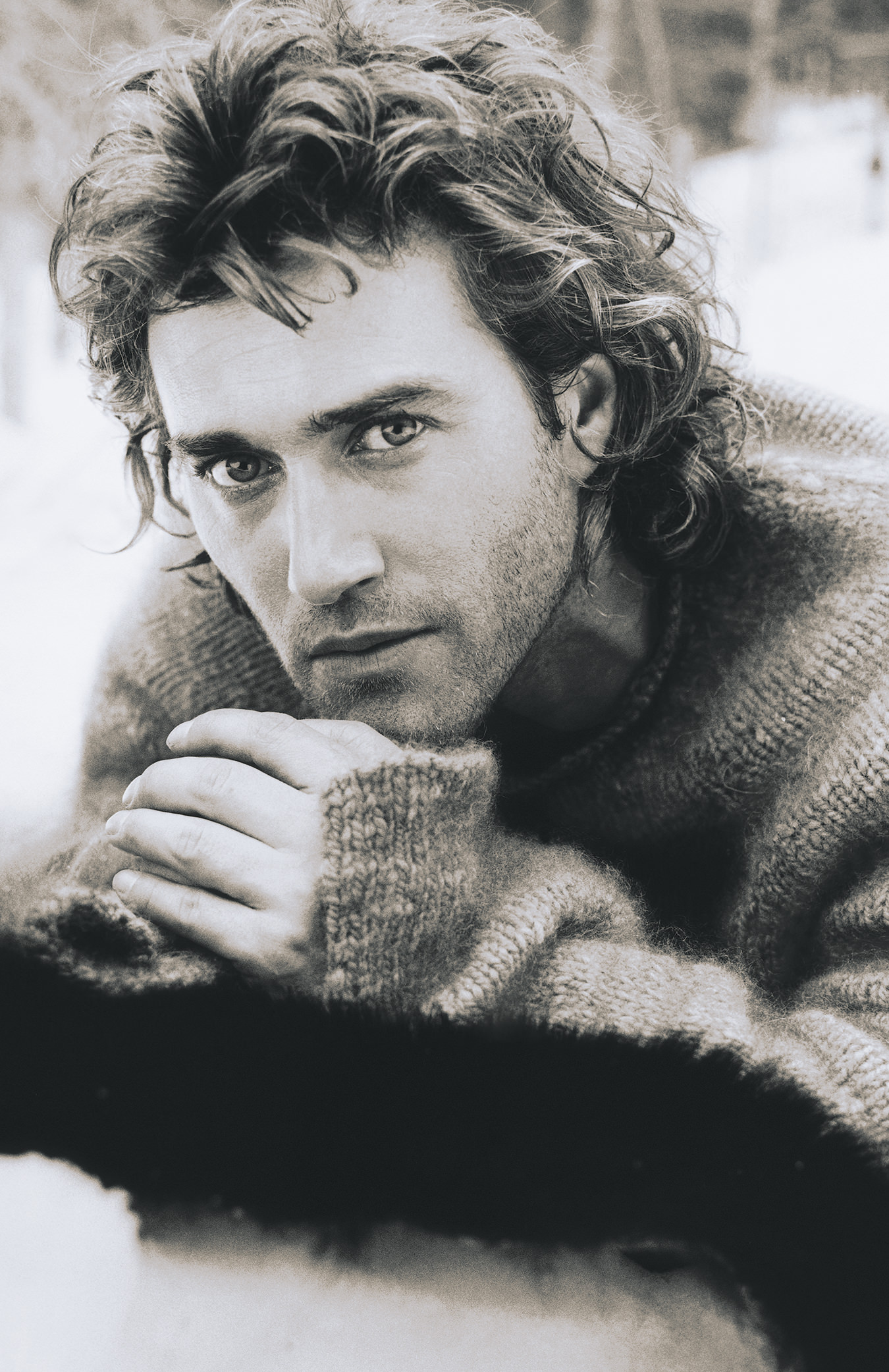 Open about certain personal facts yet reticent towards divulging others, he is able to speak freely while maintaining a level of privacy that is fundamental to his elusive nature. For example, he makes an analogy between his life and the on-going renovations at the 1840s farmhouse where he lives: "All the time I was shooting Nikita, I did the exterior of the house and now I've moved inside. I now have time to look at myself, inside myself, as I am inside the house. I had a lot of cleanup. I had to go through all the piles of stuff, all the things I've left behind or not completed—people or things I've let go. Now I'm cleaning up."
One thing he has left unfinished is a manuscript he began before the series. Perhaps audiences will have the opportunity to see Dupuis in the role of auteur next. He did direct one of the final eight episodes of Nikita and archly adds, "I heard somewhere that the major discoveries in human history were language, the control of fire, and cinema. Yes, I wish to make a film one day."
Arrival at Sacacomie: the formal conversation with Roy ends. During the course of a long day, non-verbal communication assumes an important role. There is no lack of consistency between the persona proffered during the interview and the one present during silent downtime at the photo session. There is Roy's obvious ease with the Grand Duc (the Great Horned Owl) and his innate ability to falcon the bird, both illustrative of his keenly instinctual side. His playfulness with the dogs is devoid of affectation and instrumental in achieving the shot. He pleasantly volunteered to drive the dog sled for a credible action shot: "Maybe I'm positive because I'm curious and it's constant learning. We are that kind of animal that can figure out things." He gently resists the label of a romantic, however, and carefully clarifies, "Romantics like to build themselves a story, they like to provoke situations. Me, I'm simple gestures and truth, that's all."
Nikita co-star Peta Wilson says, "I call him Royal. He's very strong, very dominant. There have been a couple times when I couldn't deal with things and he'd take my hand, look straight in my eyes and ground me again." The goal was to capture Roy as he really is. Ironically, a contrived scenario ensured the desired authenticity. His is not a grandiose need for adventure, but an honest attempt to savour the privileged moments of life.
There is also that infectious optimism in Roy's nature, which begins to explain his cavalier attitude towards his 'accidental' career. He gives the impression that if it were all to end today, no worry. "I love life. Nature fascinates me. I try to accept reality for what it is and if I can make it better, make myself better, that's evolution."
What gives Roy Dupuis that beautiful quality that has propelled him thus far? After patiently sitting through almost two hours of questions during the ride up to Sacacomie, he reveals the most during the quiet ride back to Montreal. "What bugs me the most about this business is that you are not able to tell the truth all the time." A comment which may call into question everything discussed earlier, or substantiate it all.
He pauses upon hearing "The truth is an elusive creature, much like you." He nods and seems to smile. It is too dark to see his vivid green eyes.
Production: Luisa Rino. Stylist: Claudia Cusano. Grooming: Isabelle LePage. Photographer's Assistant: Martin Savoie. Stylist's Assistant: Annie Dufort. Falconer: Carl Millier.
October 11, 2001
Updated: