5 Chic Canadian Swimwear Brands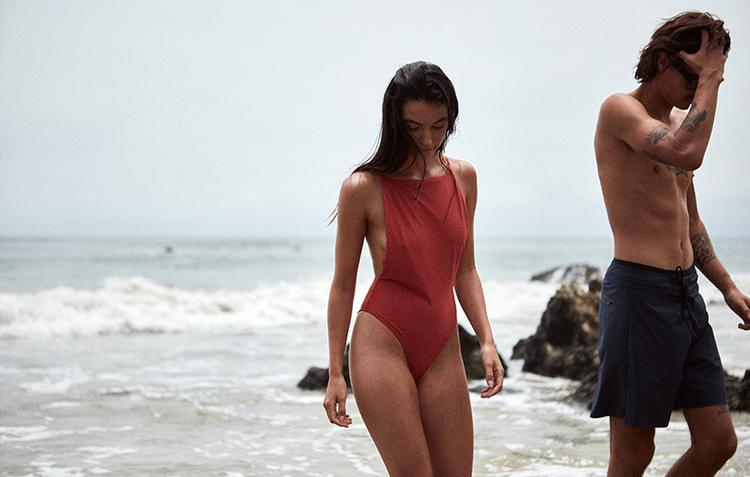 When considering what swimwear to purchase, there's often an accompanying checklist. Suits need to be flattering, stylish, and comfortable. Now, sustainable swimsuits are also desirable. It's safe to say that finding the perfect swimsuit can be tricky. Whether you're lounging by the pool or spending the day at the beach, your swimsuit should make you feel confident and secure. The last thing you want to worry about is your top flying off once you hit the water. We have compiled a list of five of our favourite high-quality Canadian swimwear brands to keep you in the swim all summer long.
Luxe swimwear designed to flatter
Best friend duo Hyla Nayeri and Adrien Bettio dreamed up 437 during their travels on the Amalfi Coast. Born out of the desire to have flattering swimwear in Canada that wouldn't stop them grabbing seconds of spaghetti bolognese, the Toronto-based company has a roster of flattering silhouettes. Its signature Aubrey bottoms are high-waisted, best for elongating the legs and complimenting the waist. The Leo top is a great option for versatility—it can be worn eight different ways.
Sustainable custom swimwear
Betsy Campos, founder and visionary behind Ūnika Swim, was inspired by summers spent in Brazil when she was growing up. The beaches in Brazil are places of diversity, mixing different cultures, backgrounds, ages, and body types. Campos was impressed by the innate confidence women there had in their bodies and their swimwear. That carefree swimwear attitude has been reproduced in Ūnika, which provides an option to customize swimwear in Canada to your unique style and body shape. For fully customizable suits, visit its Toronto location. Ūnika also offers its signature designs and silhouettes in a wide range of sizes online.
A ultrasustainable swimwear line
With the environment in mind, Vancouver co-founders Ainsley Rose and Hannah Todd set out to create high-quality products with the lowest possible impact. Every step of the manufacturing process contributes toward a more circular economy. The garments are made from recycled water bottles and with water that can be reused in the production process. Philanthropy is a fundamental facet of their business, and contributing to and bringing awareness to women's health and environmental initiatives is an important part of their ethos.
Modern swimwear ethically and sustainably made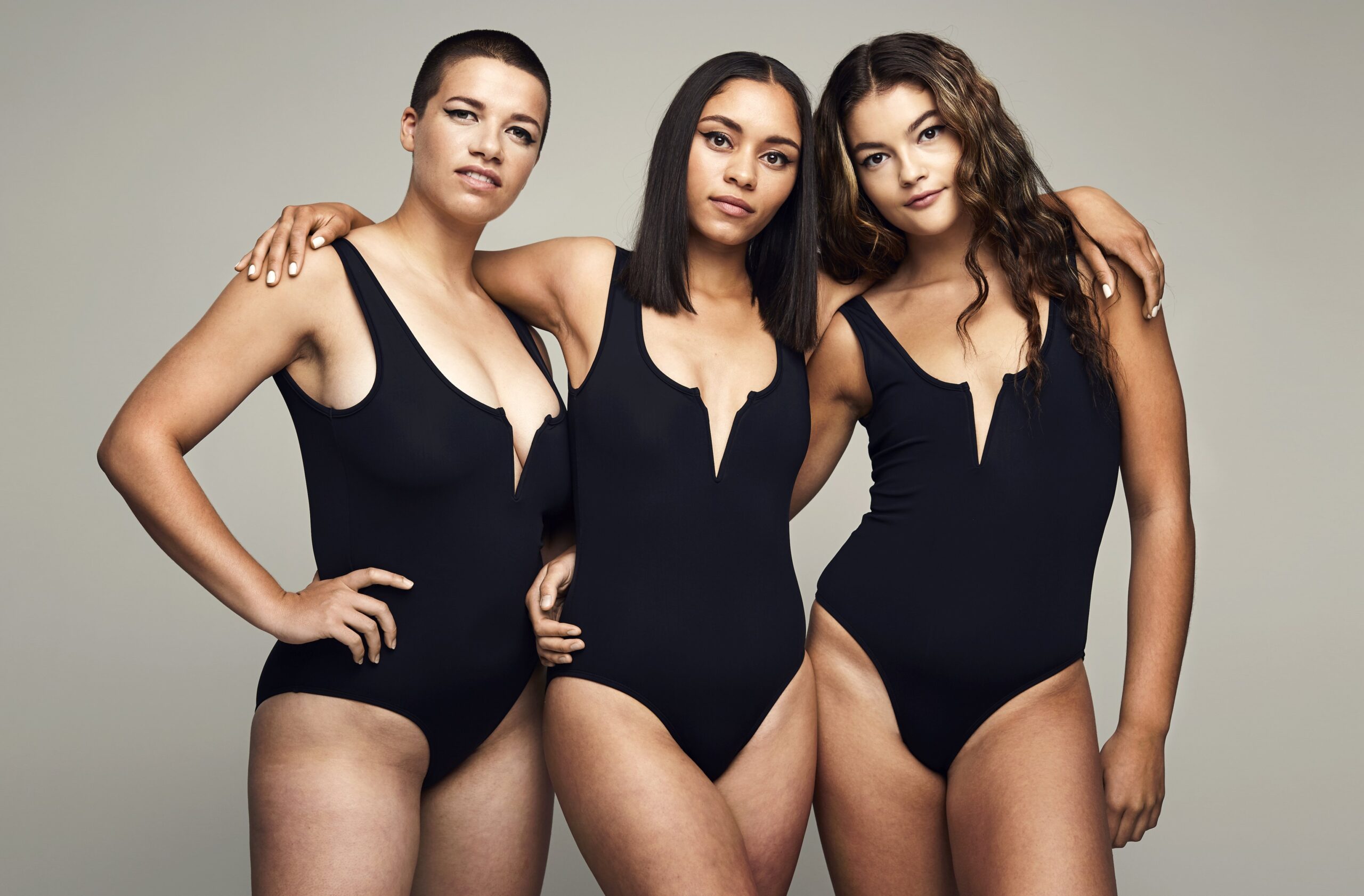 On a mission to change how women feel about swimwear, Beth Richards, who graduated from IAOD in Toronto but is now based in Vancouver, aims to reduce insecurities and create an opportunity for women to feel confident in their skin. Recognizing that each garment is more than a swimsuit, she has created a portal for owning individual vulnerabilities and feeling beautiful. Ethically made in Canada, her swimwear includes a wide selection of styles, from bold to understated, making it easy to find the perfect suit.
An eco-swimwear and lifestyle line for in and out of the water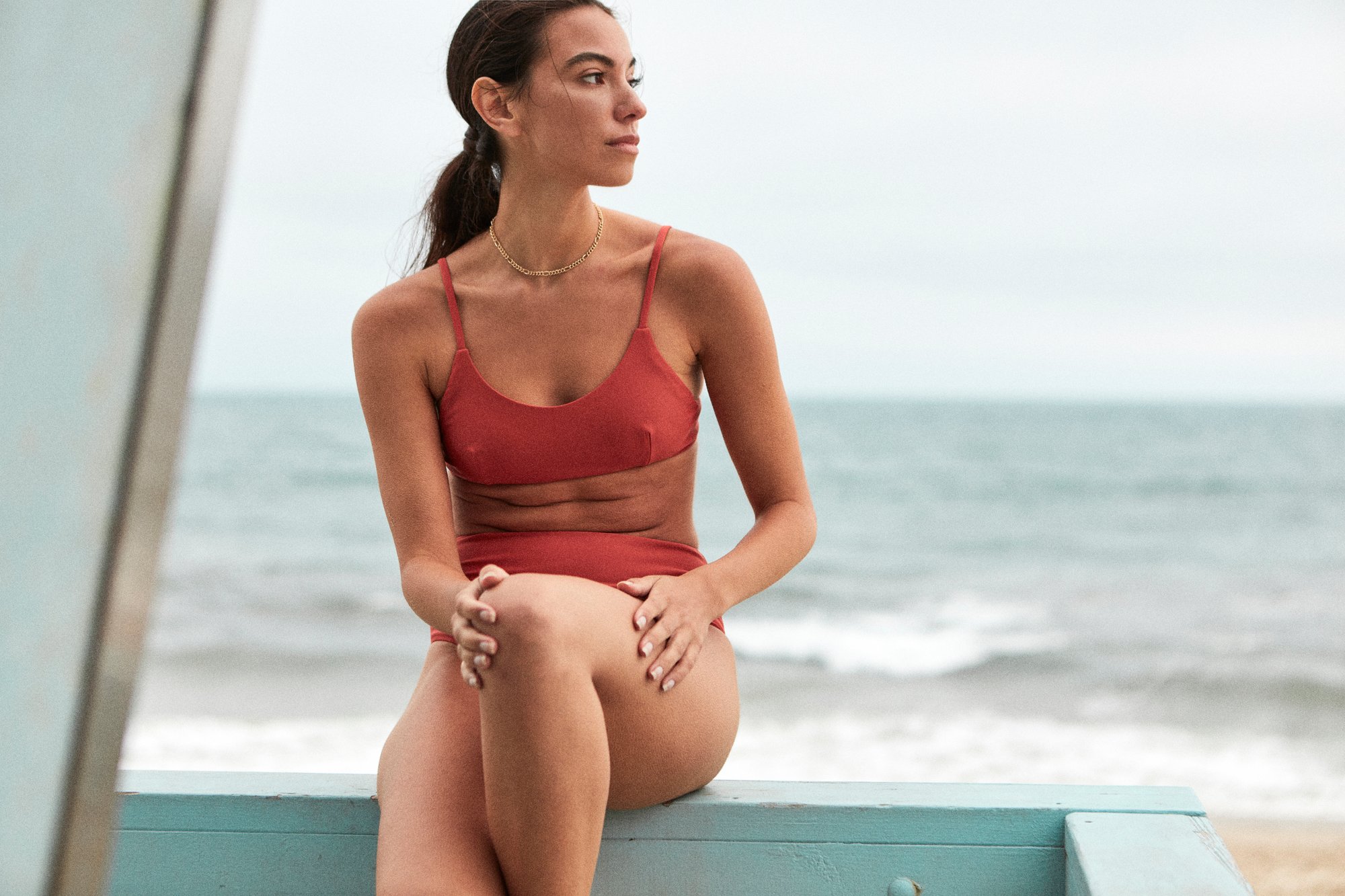 Vancouver founder Courtney Chew wanted to create a lifestyle line combining her love of fashion and the ocean. Ocin is the epitome of minimalist chic in swimwear. With elevated functionality in mind, its pieces are timeless and designed for all-day wear. Ocin was created out of the desire to help make people feel good while inspiring them to also do good by their communities, the planet, and the oceans.