3 Cozy, Conscious, and Cool Canadian Menswear Lines to Wear Now
Cut from righteous cloth.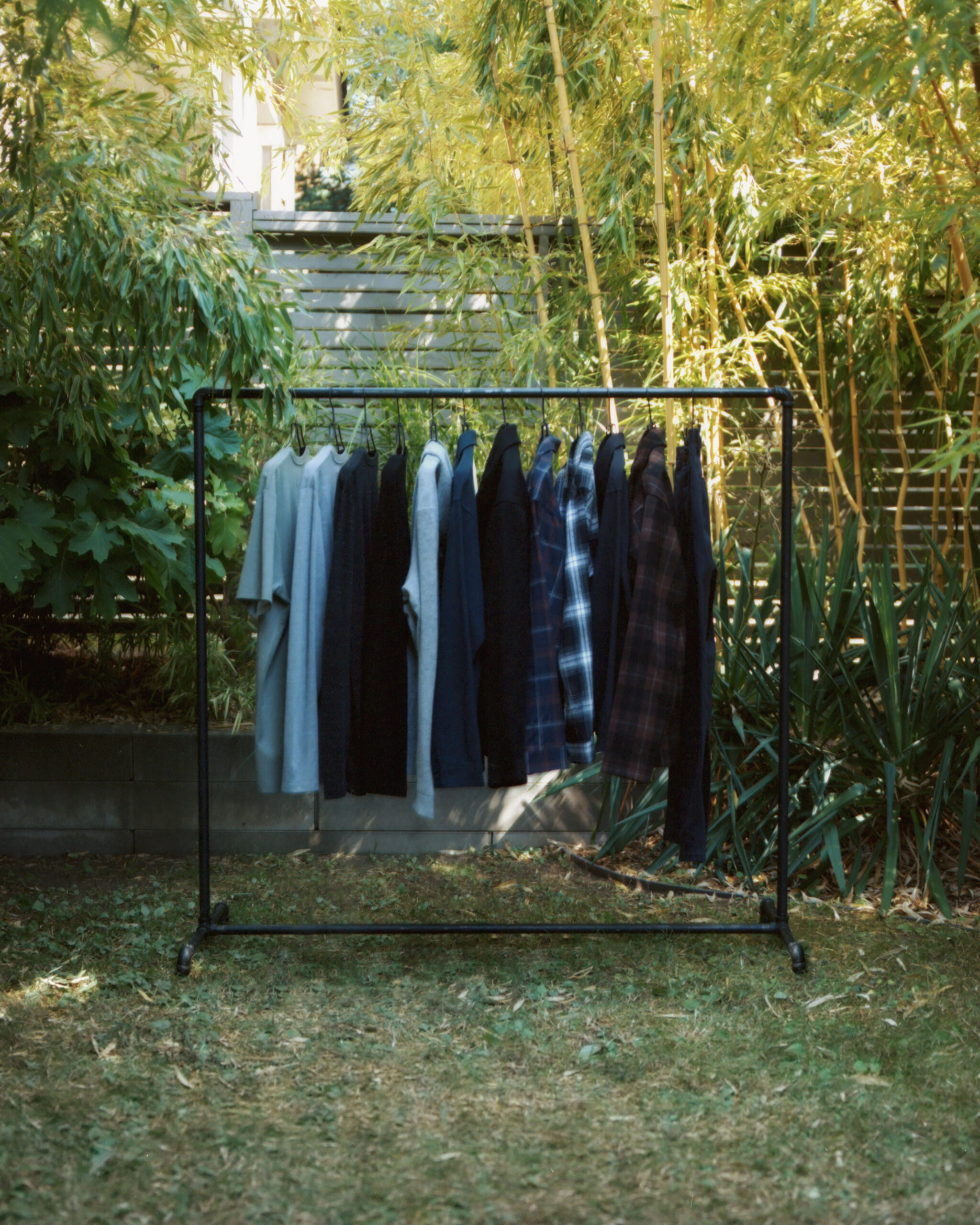 Style has taken some twists and turns this year. With offices and schools closed, people are starting to understand the connection between what we do and what we wear—an ancient relationship that gets blurred in the frenzy of new styles, work environments, air-conditioned spaces, and all the glittering, head-scratching delights of culture. In Canada, with rough winters necessitating comfort and layers, there are a few menswear brands making clothes that are not so formal but still exude a clean and contemporary style.
The brands below represent a cabin chic of sorts that shows the flexibility of menswear to move between rustic Canadian environs and urban streets. All three emphasize craft and sustainability. They cater to a uniquely Canadian idiom while maintaining a universal appeal. Cozy is the keyword, with conscious materials and contemporary colour palettes that translate well to an Instagram grid. Eco-conscious menswear lines are becoming more and more popular, and the dedication to the Earth is reflected in the meticulous manufacturing of the garments.
The key to these styles is versatility and durability. For a day begun in the woods, then flowing onto the water for sailing, and into the city for pints with friends, the contemporary adventurer needs well-made clothes they can feel good about. Here are my top three conscious and cozy menswear lines right now.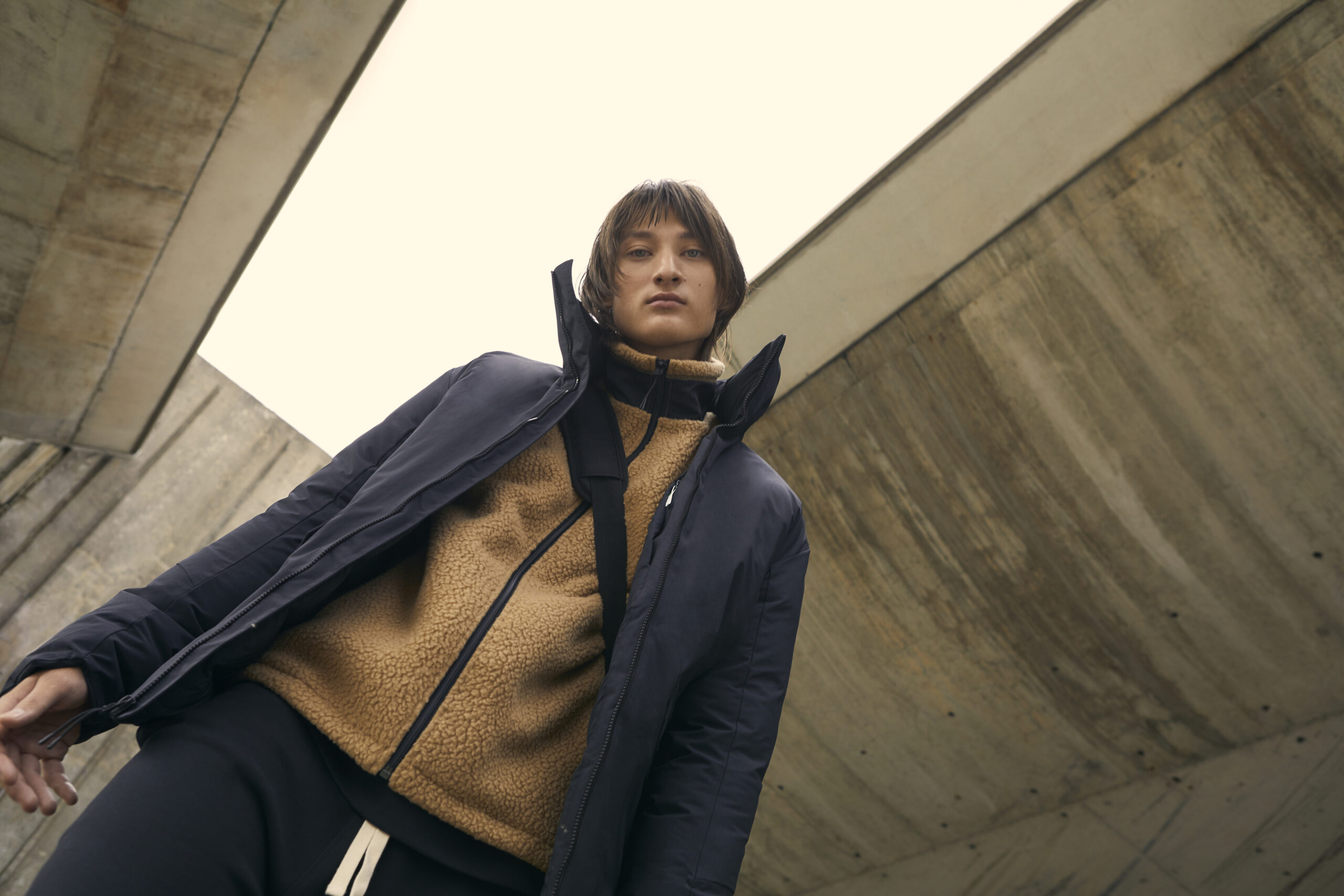 Vallier
Based in Montreal, Vallier is a technical-wear brand that works for a streetwear-oriented style. A mix of highly technical gear like the Outremont Parka and classic wool coats make this brand a versatile addition to any wardrobe. Vallier also has some great staples and accessories. For an ultimate in cozy sustainable style, try the Dogpatch Sherpa Jacket, which is made with 100 per cent recycled material, is quick-drying, and resists pilling. The brand takes classic athletic looks and converts them to design-forward statements.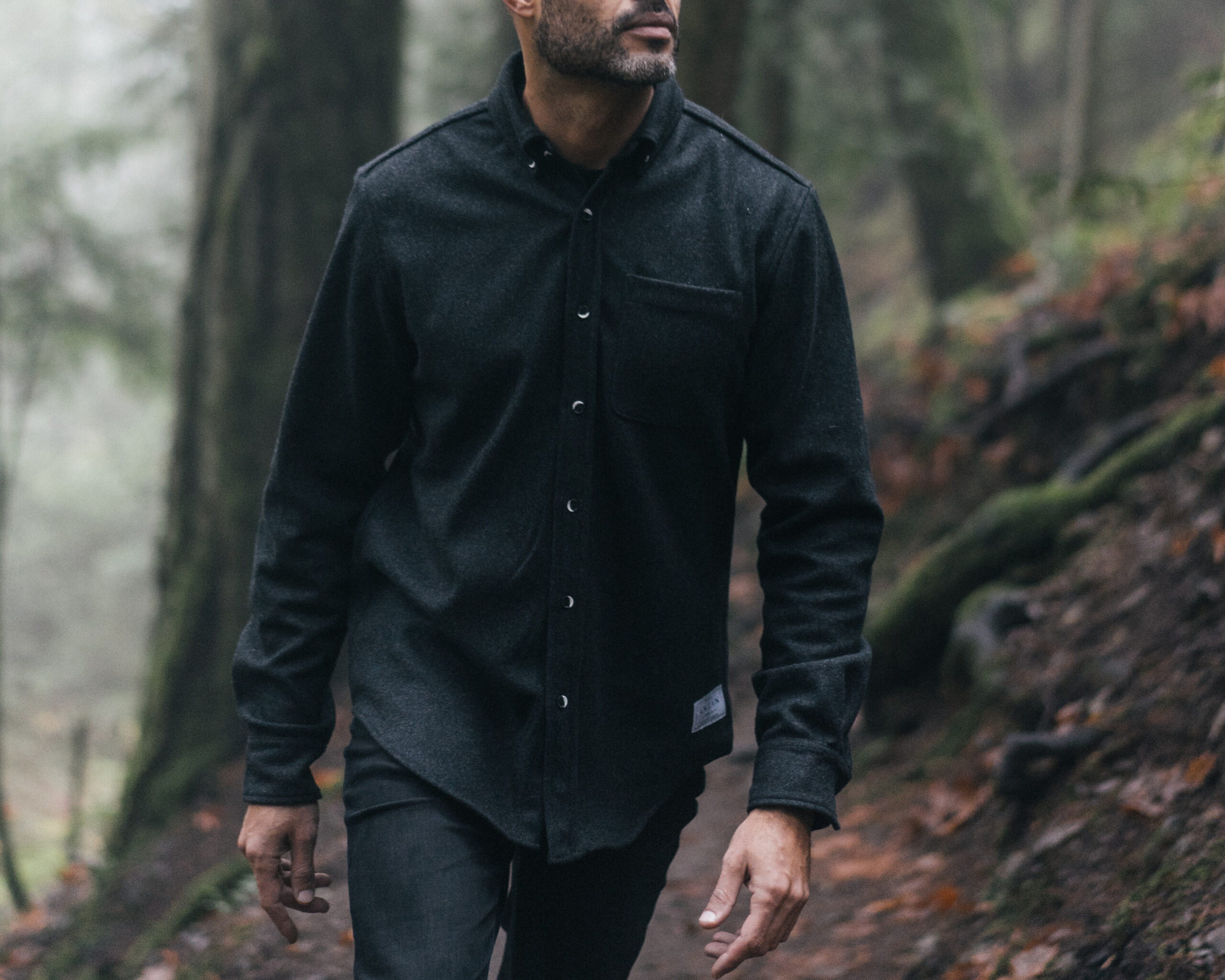 Anián
Anián is a quintessential West Coast brand built with style, comfort, and the environment in mind. Its accomplishments as a conscious Canadian menswear brand are impressive. Based in Victoria, the company is steeped in respect for the natural wonder and rugged lifestyle of the Pacific coast. Anián began as a solution to the horrendous waste caused by fast fashion, and its website is dedicated to informing the public of the devasting consequences. Focused for years on natural fibres, the brand is now transitioning to using all recycled fibres in its manufacturing. It even has a video on the website demonstrating these processes—a highly recommended watch. Anián's ultra-tightly woven melton wool is shaped into its highlight piece, the Modern Melton long-sleeved button-up, which comes in a variety of contemporary colours.
Wings + Horns
Wings + Horns has made it onto our lists before. It is hard not to be impressed by its hybridization of Canadian and Japanese styles. This fall/winter, the Vancouver-based manufacturer has paired up with some local creatives to show its support of craft and the arts. This line sees Wings + Horns using premium materials to create pared-down workwear that combines wool, fleece, and clean lines. Good for exploration of the woods and the streets, these pieces can be worn in almost any style repertoire. Revivifying the flannel look, the Studio Coach's Jacket is an essential for a cozy style this winter.
_________
Never miss a story. Sign up for NUVO's weekly newsletter.