7 Acid Exfoliants for Everyone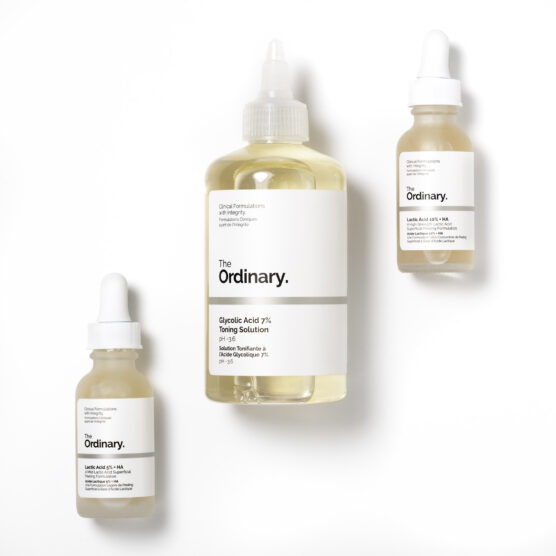 Acid exfoliants should be approached with caution—the wrong type or too frequent use can damage the skin—but there's a reason people love them. Used correctly, they can help with acne, signs of aging, and sun damage, and leave you with glowing and radiant skin. "Over time, as skin cells transcend to the surface of the complexion, they pile up and bond to one another through a process called hyperkeratinization," explains Giselle Curcio, director, clinical education & development, AlumierMD Canada. "This process causes blockage in and around the follicle [pore] and on the surface of the skin, which often means a significant percentage of the ingredients you apply topically are absorbed by this layer of dead skin cells. The process also makes the skin appear less radiant and feel rougher."
Alpha hydroxy acids (AHAs) loosen the bonds between the dead skin cells so they slough away and reveal the fresh skin beneath. Beta hydroxy acids (BHAs, such as salicylic acid) do the same, but they can also penetrate the pore, which means they're good for acne, too. Polyhydroxy acids (PHAs, including lactobionic acid) are the newest variety. They work like AHAs but have a larger molecule so they can't penetrate skin as deeply, so they're suitable even for very sensitive skin.
Here are seven products to try: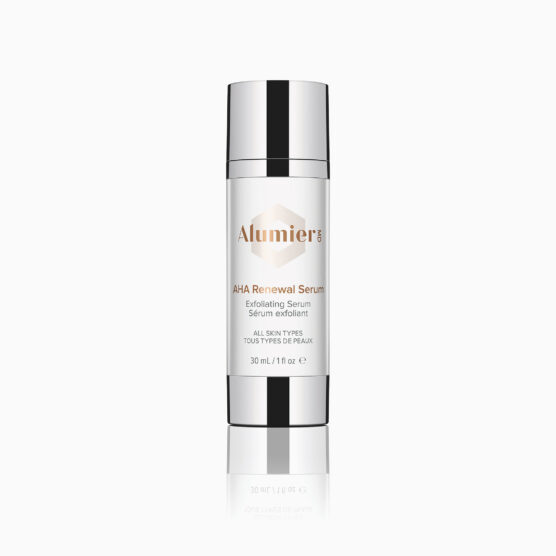 AlumierMD AHA Renewal Serum
There's eight per cent lactic acid in this daily serum, which also has hydrating and soothing ingredients. To ensure customers are using skin care that suits them, AlumierMD is only available at clinics or spas so that you're only using products recommended by a professional who knows your skin.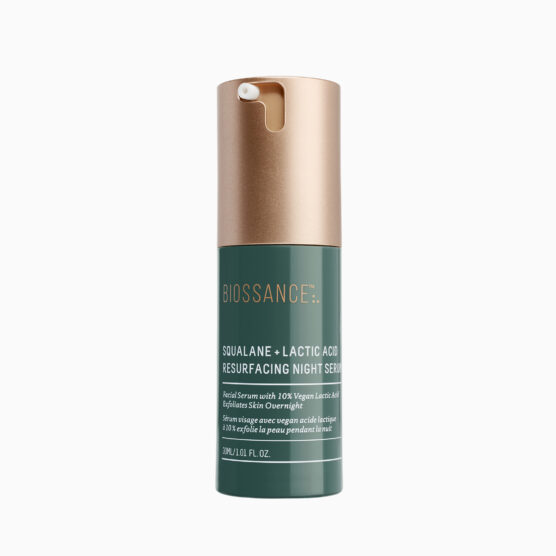 Biossance Squalane + 10% Lactic Acid Resurfacing Night Serum
Lactic acid is often derived from milk, but this one is vegan, as is the whole formulation. Also in the mix are squalane, to add moisture and mitigate any drying effects from the acid, and antioxidant clover.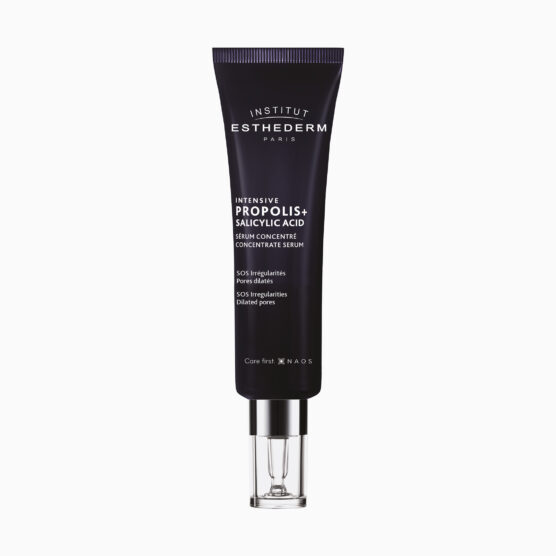 Institut Esthederm Intensive Propolis+ Salicylic Acid Concentrate Serum
This is designed to help with pimples, blackheads, and enlarged pores, thanks to salicylic acid, but there's also propolis to soothe skin, and moisturizing ingredients to ensure the serum is not too drying. Use all over the face or as a targeted treatment on problem areas.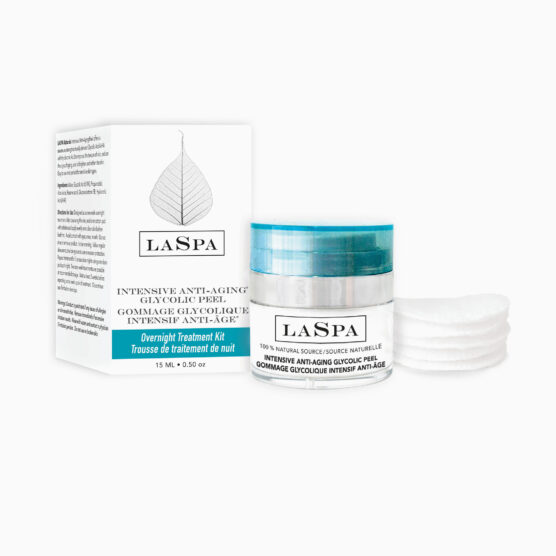 LASPA Intensive Glycolic Peel (10%)—Overnight Treatment Kit
The brand says this glycolic peel kit, which is a one-week treatment, is suitable for all skin types. "We have carefully formulated [it] with moisturizing and anti-inflammatory ingredients such as hyaluronic acid and resveratrol to counteract any skin irritation or redness from the glycolic acid exfoliating function," says Susan Mey, president and founder of LASPA Naturals, though she cautions that it is not for use on broken skin and should be patch-tested first.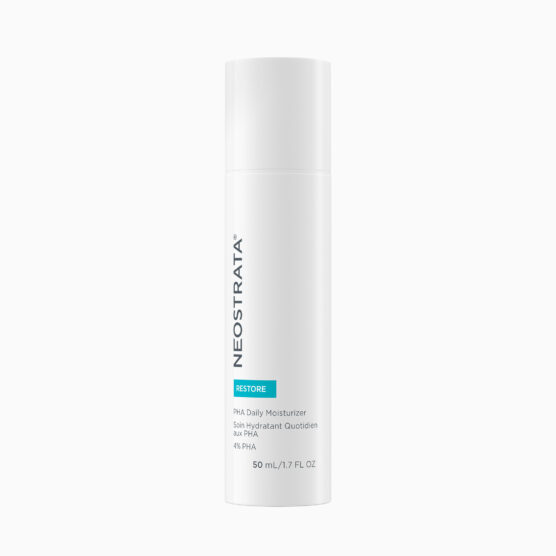 Neostrata Restore PHA Daily Moisturizer
Polyhydroxy acids (PHAs) are probably the least known of the exfoliant acids, but according to Neostrata (the first brand ever to formulate with AHAs), they're the gentlest. This moisturizer is designed to soothe while it smoothens, with vitamin E and plant cell extracts.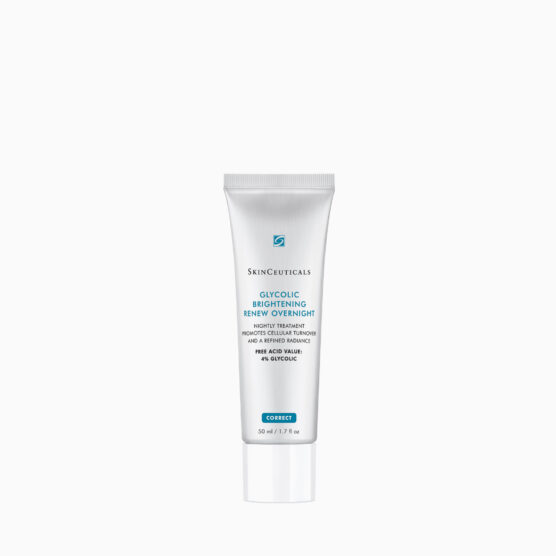 SkinCeuticals Glycolic Brightening Renew Overnight
An overnight emulsion designed for everyday use, this contains glycolic acid, phytic acid (a brightening ingredient that's neither AHA nor BHA), and jojoba and sunflower seed oils. "Jojoba oil has the same molecular structure as human sebum (oil) and sunflower seed oil is the most tolerable oil for the skin (no irritation known)," explains Chloe Smith, the brand's national education & scientific communications manager. "This soothing complex allows the formula to deliver the exfoliation benefits of glycolic acid while strengthening and conditioning the skin barrier to limit any possible irritation."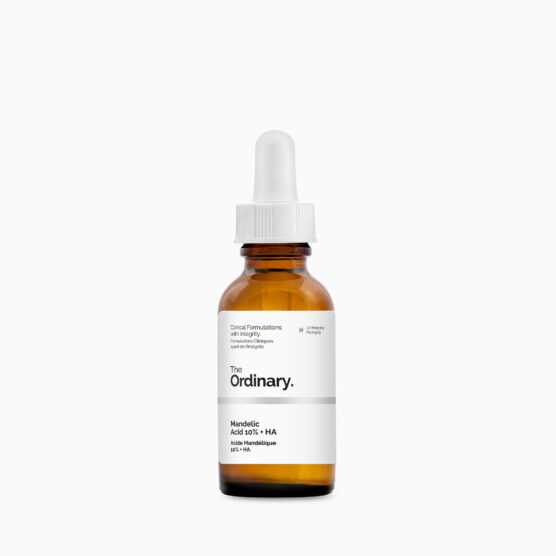 The Ordinary Mandelic Acid 10% + HA
Mandelic acid, an AHA, has a larger molecule size than other AHAs so it penetrates skin more slowly and is therefore gentler. This one also includes hyaluronic acid, which helps water absorb into the skin.
_______
Never miss a story. Sign up for NUVO's weekly newsletter here.