10 Fashion Accessories 2000s Pop Culture Inspired Me to Buy
Cassie's couture confessions.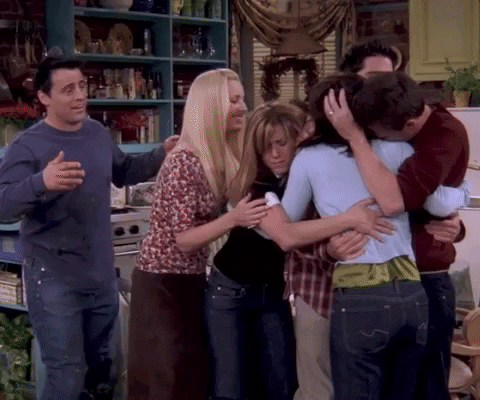 I apply a pop culture filter to all facets of life, and shopping is at the top of that list. As a teen who worshipped at the altar of celebrity, nothing brought me closer to my favourite stars than emulating their style—or in my case, buying some of the exact same luxury items. From the Louis Vuitton speedy (still a classic) to Juicy Couture tracksuits (no regrets), here's a list of some of the most poignant purchases pop culture definitely made me buy.
Louis Vuitton Takashi Murakami Bags
"I take my bag everywhere I go. It's my pet. Pet Louis. Is that weird taking my Louis Vuitton bag camping?" —Jessica Simpson on her Takashi Murakami x Louis Vuitton bag in 2004
Nothing screams 2000s fashion quite like Takashi Murakami's multicoloured Louis Vuitton bags. If there was one thing I had to have from the era—the thing I lived and died for—it was this.
The white canvas bags emblazoned with a rainbow LV monogram were omnipresent in celebrity culture: Jessica Simpson once took her Speedy version—colloquially dubbed "Pet Louis"—camping on an episode of Newlyweds: Nick & Jessica, JLo rocked a bag at the height of "Bennifer," and Paris Hilton was rarely seen without her Takashi purses (for the stationery nerds, she even owned a LV x Murakami planner). The bag got its movie close-up, however, on the arm of Lindsay Lohan during a runway-style strut in Mean Girls.
Christmas cash of '03 all went to the purchase of the accessories pochette model, which is, in my opinion, the most significant artifact of '00s fashion culture—sorry UGGs, Razr phones, and Juicy.
It's important to note that the black version of the bags, which seem to be making a comeback, were nowhere nearly as popular at the time. An honourable mention also goes to the pink-on-pink Cherry Blossom edition: Britney Spears outfitted a customized Hummer in the bubble gum shade for her "Do Somethin'" video, Hilary Duff carried a bag to the '03 MTV VMAs, and one was also used by Rachel McAdams as Regina George in Mean Girls.
Coach Bags
I had no idea what Coach was until December 2003, when Jennifer Lopez blessed us with the "All I Have" video. After she dumps her on-screen boyfriend LL Cool J (because, per the lyrics, all her pride is all she has), Jenny from the Block walks down a snowy New York City street with her belongings stuffed into an array of Coach travel bags.
The moment sparked a C-logo frenzy, which I also fell victim to on Boxing Day—coincidentally, my birthday. Unfortunately, the excursion included an outdoor lineup in the rain, but that's par for the course in Vancouver. In particular, I purchased the classic mid -00s mini shoulder bag patterned with Coach's signature jacquard logo. I would categorize this a "regret," but hey, you live and you learn.
Tory Burch Flats
"Are those last season's Tory Burch flats?" is possibly the most Blair Waldorf sentence ever delivered on Gossip Girl. Cue the ballet footwear trend, as the pair in question were anything but "last season" (or on sale). Note: Despite the shade, Blair later rocked a wedge style of the Reva flats (named for Burch's mother) in another episode. I'm secretly waiting for these shoes—which were once named one of Oprah's Favorite Things—to make a comeback.
Jennifer Behr Headbands
What's a queen without a crown? The Blair Waldorf obsession didn't stop with the flats, as the iconic character was also responsible for birthing another major late-'00s trend: headbands. I was never one to buy a knockoff and quickly uncovered B's designer of choice was Jennifer Behr. Gossip Girl is about to have a second coming with the HBO Max reboot—and my dusty headband collection is absolutely ready.
Cartier's LOVE bracelet
The historic Cartier LOVE bracelet dates back to 1969, but the Aldo Cipullo–designed piece had a resurgence in the 2010s thanks to Hollywood. A-listers like Jennifer Aniston, Sarah Jessica Parker, and Kate Winslet have sported them on the red carpet and beyond, but the Kardashian effect sent this trend into overdrive. Between Kylie Jenner's massive 2014 stack and Kourtney's demure two, these gold bangles quickly became an obsession (for many years).
In fact, I don't think I've ever lusted after an item for that long before finally taking the plunge. While the KarJenner influence is inescapable these days (see SKIMS and Kylie Cosmetics), anyone worth their salt knows that Kourtney and, arguably, Kris are the true style icons of the family.
Juicy Couture Sweatsuits
Is there a brand more associated with celebrity culture than Juicy Couture? The founders, Pam and Gela, sent celebrities into a candy-coloured craze for at least half a decade with their velour tracksuits. There was no occasion where a Juicy outfit wasn't acceptable: red carpet premieres, Kitson shopping excursions, and lounging on Range Rovers all fit the bill. If you were JLo, you even wore one to play basketball with Ja Rule: cue the still-iconic "I'm Real (Remix)" video.
It wasn't just about having a suit, it was also about how many. Vanity Fair's 2003 "Young Hollywood" issue made that abundantly clear, with Lindsay Lohan, Ashley Olsen, and Mandy Moore all confessing to the number in their own closets ("No joke, probably 25," Moore admitted). Once, on a flight, a fellow teen asked me point blank how many I owned, as if JC were some sort of currency. Anyway, thanks to JLo and plenty of other celebs, I, too, couldn't get enough Juicy, particularly ones with the derrière logo.
Goyard's Saint Louis Totes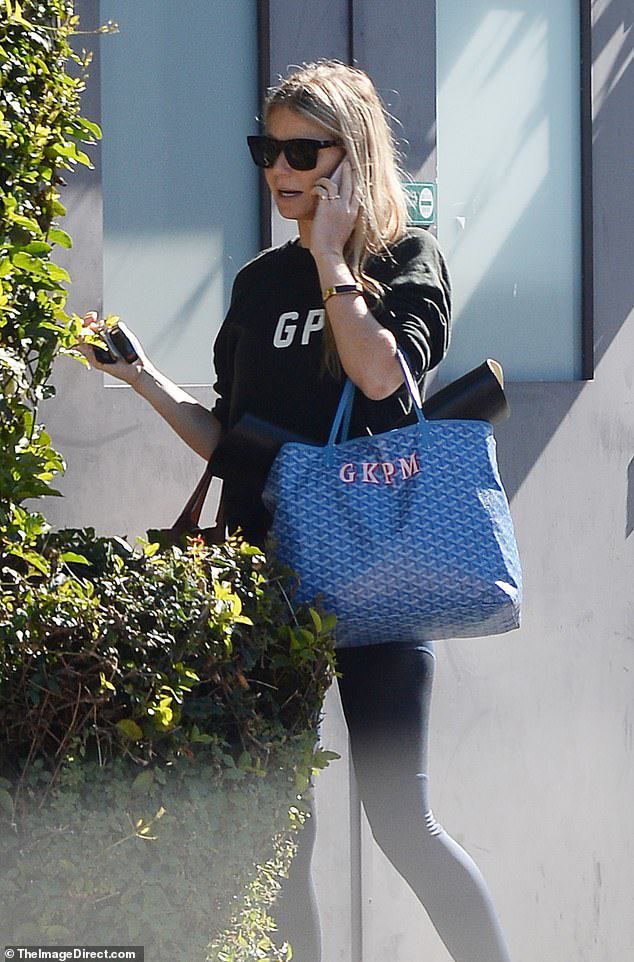 No luxury brand is more elusive than Maison Goyard. While the company has quietly been around for decades, the mysterious Goyardine (the name of its hand-painted coated canvas) fabric totes slowly began creeping up on the arms of stylish celebrities like Hilary Duff, Nicky Hilton, and the Olsen twins in the late '00s. Gwyneth Paltrow was even spotted with a personalized monogram version.
The brand was shrouded in secrecy, with no advertising, press, or social media presence, but I was seduced by the exclusivity Goyard expertly cultivated. Not only did the company operate on a word-of-mouth, "if you know you know" basis, the limited number of stores meant a trip was in order to secure a Saint Louis tote. Perhaps most importantly, owning a bag offered somewhat of a "membership" to an exclusive club.
In 2015, Goyard had just two stores in North America: New York and San Francisco. Unfortunately, the stores operated on an appointment-only basis back then, squashing my tote-buying dreams. No mountain is high enough for me, however, especially when it comes to securing the goods. Which led me to London—a trip I hilariously planned around my shopping appointment. Few things make my heart skip a beat more than passing by another Goyard tote on the street and exchanging a silent nod of approval.
Chanel's Black Flap Bags

People often ask me for the advice about the best investment handbag, and my answer is always the Chanel medium flap bag. And to get specific, with gold hardware and caviar leather. Designed by Coco herself in February 1955 (hence the 2.55 name on the Reissue model), the late Karl Lagerfeld added his own flair to the bag in 1983 with the double-CC clasp.
While Chanel has always been present in popular culture, millennial queen Mischa Barton—best known as Marissa from The O.C.—reintroduced the brand to the younger set back in 2003. She frequently styled flap bags on and off the show, birthing the laid-back denim and Chanel trend.
My later style icon Lauren Conrad, however, sent the lust into overdrive. She regularly sported her jumbo flap bag during her internship days at Teen Vogue, making this purchase an absolute must-have. The bag remains a prized possession to this day and unquestionably my favourite wardrobe item.
Christian Louboutin Shoes
Red-bottomed shoes took over like a tsunami in the late 2000s and haven't left the pop culture realm since. Christian Louboutin's were a Lindsay Lohan nightclub staple, also finding themselves on the feet of Britney Spears in the "If U Seek Amy" video and on Oprah Winfrey during the final seasons of her talk show, just to name a few.
Of course, shoe aficionado Sarah Jessica Parker also played a pivotal role in the brand's surging popularity: the Sex and the City star traded in her Manolo Blahniks for a patent black pump by Louboutin during an appearance on The Oprah Winfrey Show to promote her now-shuttered clothing line Bitten in '07. "Don't look at the shoes!" she declared at one point during the interview, attempting to promote her affordable clothing line. "The shoes you can possibly ponder because of the cost of the clothing," she reasoned before removing and then putting her Louboutins back on. By this point, I was absolutely drooling over a pair to call my own and ended up investing in a pair of black round-toe pumps in 2008.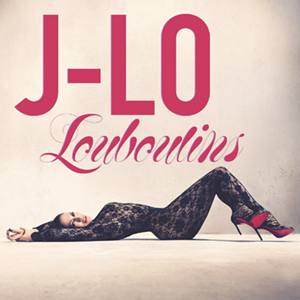 The shoes even inspired a 2009 Jennifer Lopez song called "Louboutins" and earned themselves the nickname "bloody shoes" after Cardi B's breakout hit "Bodak Yellow." It's safe to say these sexy shoes are here to stay, and I've certainly added to my own Louboutin collection over the years, including their stunning pointy nude pumps.
7 For All Mankind Jeans
Designer jeans were absolutely mandatory in the 2000s. True Religion, Rock & Republic, and William Rast all had their moments to shine—but one reigned supreme for me: 7 For All Mankind. The Los Angeles–based line was a fixture in Jennifer Aniston's closet for a good decade, even crossing over into a few episodes of Friends.
The signature squiggle and red tag on the back pockets were instantly recognizable and created somewhat of a "secret handshake" vibe when you'd pass someone in the same jeans. Aritzia carried all the 7s one could desire.