A World Pasta Day Recipe From Toronto Chef Michael Hunter and Barilla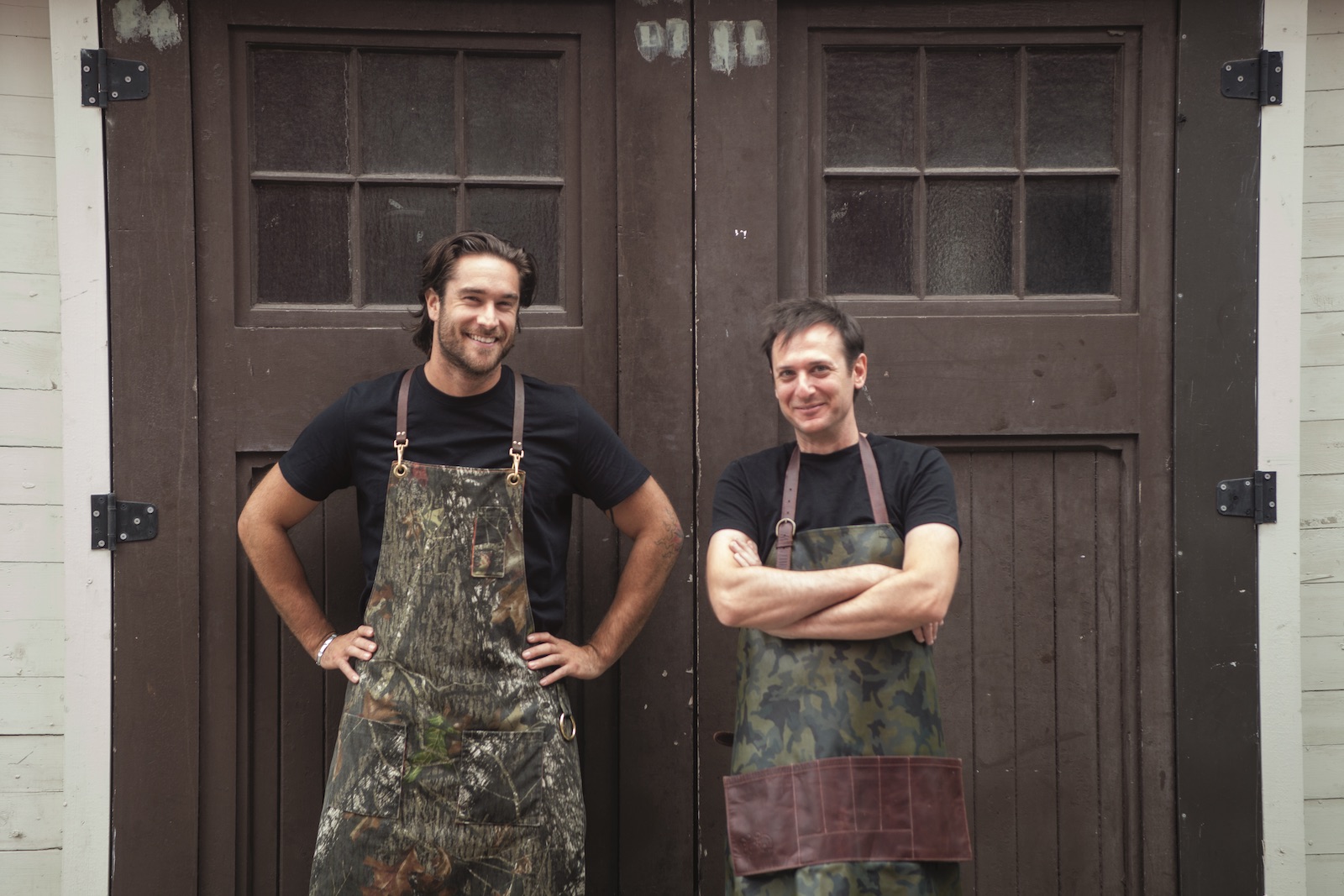 It seems strange that a chef renowned for his meat and game, like chef Michael Hunter of Antler Kitchen & Bar is, would choose a vegetarian pasta dish to celebrate World Pasta Day. But as he points out, his cooking is dedicated to celebrating foraged Canadian ingredients. Hunter's new self-titled cookbook The Hunter takes a similar approach to his restaurant menu. "For me it was, okay, what grows in Canada? What's wild in Canada? And that was really what we wanted to do was be a part of and help define Canadian cuisine," he says of his process.
As a former country boy growing up on a horse farm, nature was a large part of his childhood. "Woods and fields were a part of my upbringing," he says, and he carried the flavour of those landscapes over to the city with his restaurant and now into people's homes.
His love of hunting and gathering, which he says "can be quite obsessive," has served him well during lockdown. "It's made me very thankful for what I do when everyone was running to the grocery store to kind of stock up on food and toilet paper," he shares. "My wife and I giggled that we have two freezers full of meat downstairs, meat and fish. We have dried mushrooms and a garden in the back, and in terms of, of surviving we could lock ourselves up for six months and be okay."
Sourcing food from nature wherever possible instead of buying it from the grocery can seem daunting, especially in a city like Toronto, but Hunter assures that it's possible and believes that, if people try it, they will develop a great respect for the food they are eating.
With many restaurants shuttered around the country, COVID has provided an opportunity to reconnect with where our food comes from, sink into the rhythms of the kitchen, and rediscover what food really is: nourishment.
Hunter and Barilla, an Italian food company that sources durum wheat from Canada's praries, are hosting an Instagram live cooking session to walk people through how to make acorn squash and sage rotini. For those who aren't able to tune into the live stream, we have the recipe here.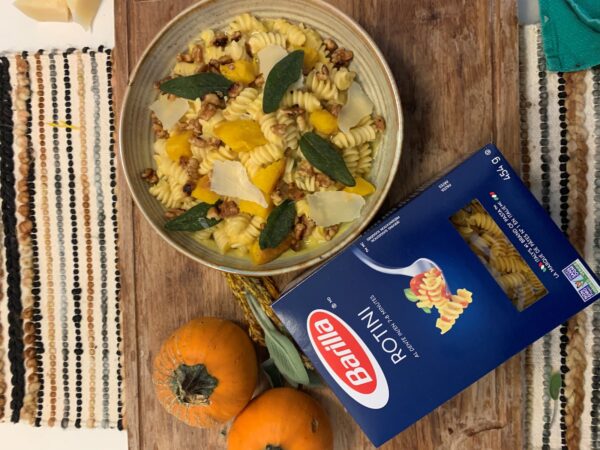 Acorn Squash and Sage Rotini
Ingredients
1 small acorn squash
Salt, pepper, chili flakes to taste
2 cloves garlic
1 small shallot
2 tablespoons olive oil
1/4 cup dry white wine
1/2 cup 35 per cent cream
1/4 cup walnuts
1 tablespoon maple syrup
1 cup Barilla rotini
1 small chunk of Parmesan for grating
3 sprigs of sage, chopped
Method
Cut the squash in half and scoop out the seeds with a spoon. Season with salt and black pepper, and roast in the oven skin side up at 425°F for 30–40 minutes or until soft.
Chop the garlic and shallot and sauté in a small pot in 1 tablespoon of olive oil for 2 minutes. Add a pinch of salt, pepper, and chili flakes. Deglaze with the white wine and reduce for 1 minute to cook off the alcohol. Add the cream, bring to a simmer, and turn off.
Scoop out one of the squash halves and add to the pot with the cream. Blend with a small stick (immersion) blender or transfer to a food processor and purée until smooth. Set aside and keep warm. Scoop out the second squash half into a small bowl break up into bite-sized pieces. Keep warm and reserve.
Heat a frying pan on medium high and add 1 tablespoon of olive oil. Add the walnuts and toast for 2–3 minutes, stirring every 15 seconds. Remove from the heat. Add the maple syrup and toss to coat the nuts. Cool slightly before chopping and set aside.
Bring a large pot of water to boil seasoned with salt. Cook the Barilla pasta until al dente, following the cooking directions on the box. Strain the pasta and transfer to a large frying pan. Add the warm acorn squash purée and toss to coat. Grate some fresh Parmesan into the pan, add a few pinches of chopped sage, and toss to combine.
Divide the pasta into two large bowls. Shave more Parmesan on top with a microplane or vegetable peeler, and add the chopped maple walnuts and a pinch of sage. An optional garnish of fried sage leaves is a nice touch, as well.
_______
Never miss a story. Sign up for NUVO's weekly newsletter here.