Australian Winery Wolf Blass Is Now Red Producer of the Year
The colours in the DNA of Wolf Blass wines.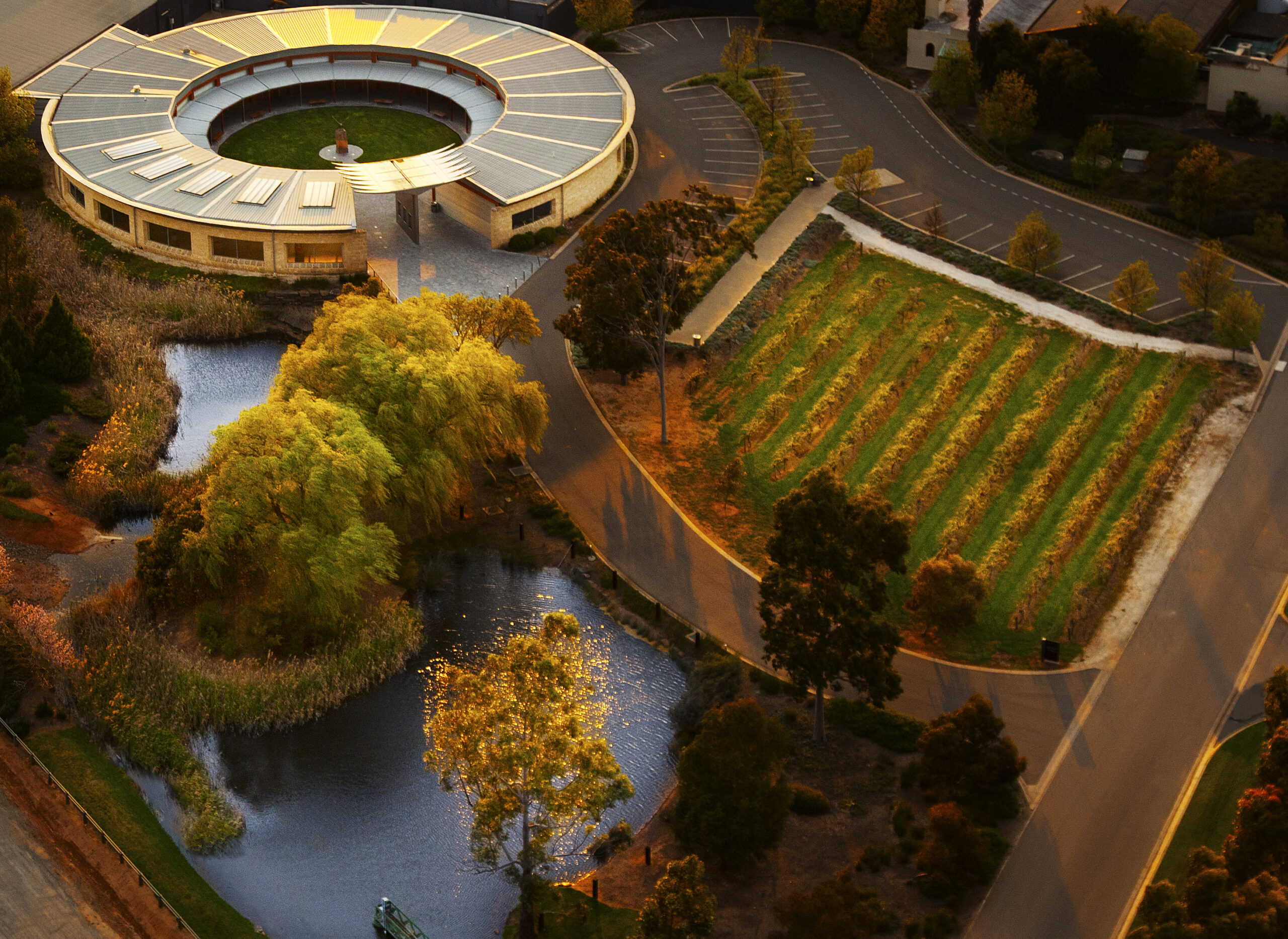 When Australian wines raced to world markets in a serious way in the 1990s, one of the first brands out of the gate was Wolf Blass. Many of its entry-level wines carried a yellow label and were branded, logically, Yellow Label, one of several colours that indicated quality levels in the Wolf Blass portfolio.
Colour-coding wine was the inspiration of Wolfgang Blass, a German immigrant to Australia who was inspired by the colours worn by jockeys in horse races. If you could pick out your horse in the back straight by the colour of the jockey's silks, you could pick out a colour-coded wine from the confusion of wine labels in a wine store.
Starting in 1969, Blass established the small winery in South Australia's Barossa Valley that has now grown into a destination winery and a major force in Australia's world of wine.  Although many people might think of Wolf Blass wines as mass-market, they have always spanned the range from easily affordable, easy-drinking wines to higher-priced and fine, structured wines, especially in the Grey, Black, and Platinum ranges.
It's notable that Wolf Blass has won Australia's most prestigious wine prize, the Jimmy Watson Trophy for red wine, four times—more than any other winery. Each time it was for Black Label Cabernet Sauvignon. Wolf Blass chief winemaker Chris Hatcher notes that over the 40 vintages of that wine it has averaged seven gold medals a year. "Three gold medals a year would be good," he muses, "but seven…"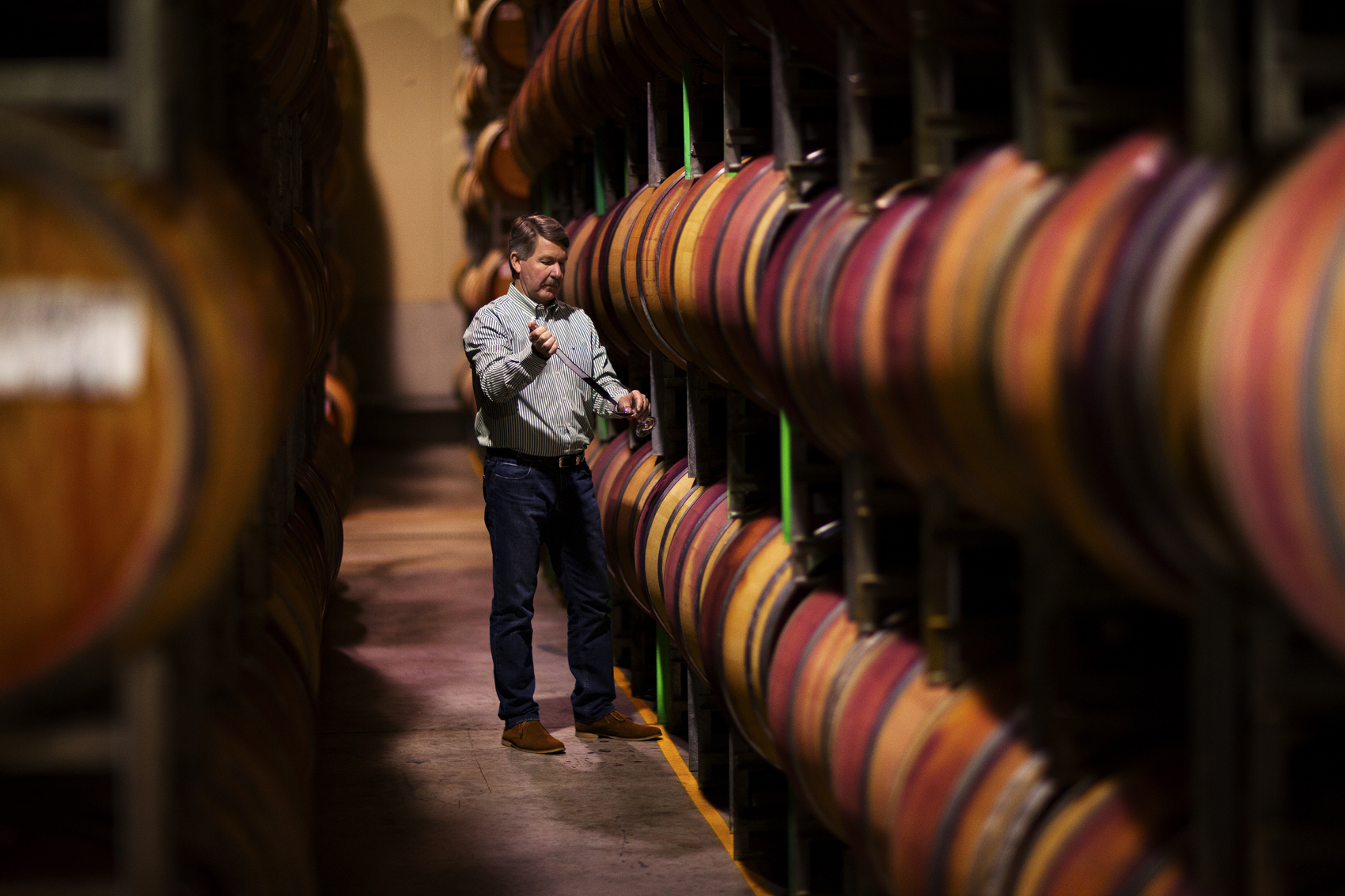 And it's not only that one wine that has impressed judges. More recently Wolf Blass was named the 2020 International Red Producer of the Year at the International Wine and Spirit Competition in London. Again, it's the fourth time Wolf Blass has won the award.
Much of Wolf Blass's success has been in exporting wines, and about two-thirds of its production is consumed outside Australia. Asia is an important and growing market, and although trade relations between Australia and China are going through a rough phase, Chris Hatcher is optimistic. Although spirits are still very popular in Asia, he says the region "is on that journey of learning about wine," and there are huge opportunities for wine producers.
As Chris Hatcher discusses his wines, it's clear that he's as passionate about Wolf Blass's mass-market wines as its much more limited production wines. Yellow Label Cabernet Sauvignon 2019, sourced mainly from Langhorne Creek and McLaren Vale, has undergone a transformation since it was first made in 1966: "It's about less oak and more cabernet."
In fact "less oak" is a theme that is fundamental to the more recent Wolf Blass wines. "We want to focus on the fruit, not the winemaking. We're trying for focus, vibrancy, and freshness." Many of the wines are barrel-aged, of course, but emphasis is given to French oak, which tends to convey more subtle flavours than American oak. And new oak barrels have been dialled back in favour of used.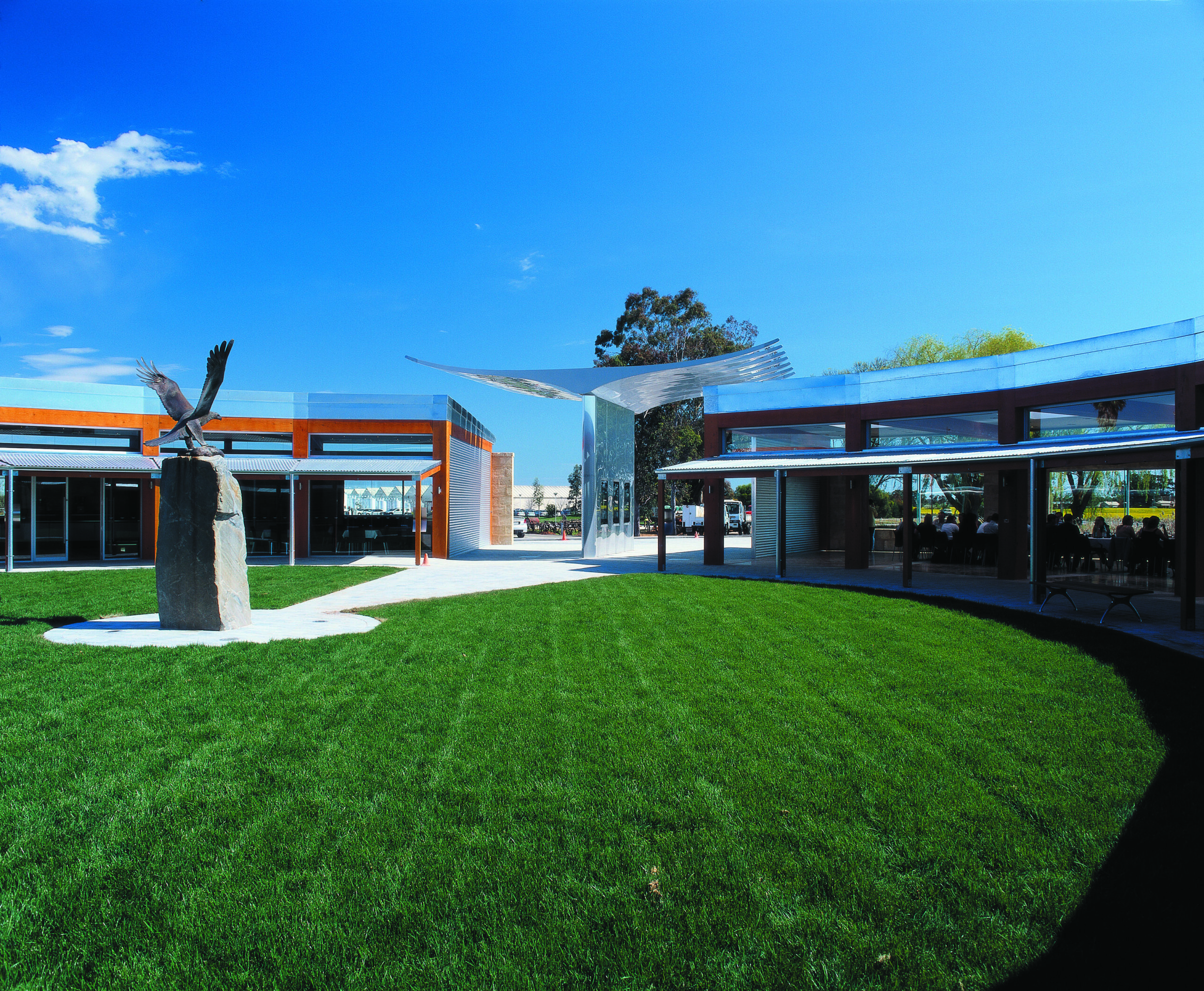 The results of the changed approach to winemaking are clear in all the reds. For example Gold Label Shiraz 2016 is drawn from grapes grown in cooler areas that develop acidity, and Hatcher describes the result as "a modern style with finesse"—a far cry from the "big, syrupy, overripe" shirazes of the bad old days. Hatcher has been with Wolf Blass since 1987 and now supervises a team of six winemakers—three women and three men—and he muses about the approach to winemaking when he began: "Get everything you can into the wine and extract the hell out of it." No more.
Wolf Blass might be best known for its red wines, but its whites are anything but shoddy. There used to be an excellent riesling in the stable, but it was shunted to another brand. Now the whites are mainly sauvignon blanc and chardonnay, and they perform winningly. Gold Label Chardonnay 2017 is fresh and vibrant, the perfect wine, Chris Hatcher says, when you're "sitting in the sun on a Sunday afternoon."
Wolf Blass Yellow Label Cabernet Sauvignon 2019
Wolf Blass Gold Label Chardonnay 2017
Wolf Blass Gold Label Reserve Cabernet Sauvignon 2017
Wolf Blass Gold Label Barossa Shiraz 2016
Wolf Blass Grey Label Shiraz McLaren Vale 2018
Wolf Blass Black Label Cabernet Shiraz Malbec 2017