From The Juice Truck recipe book.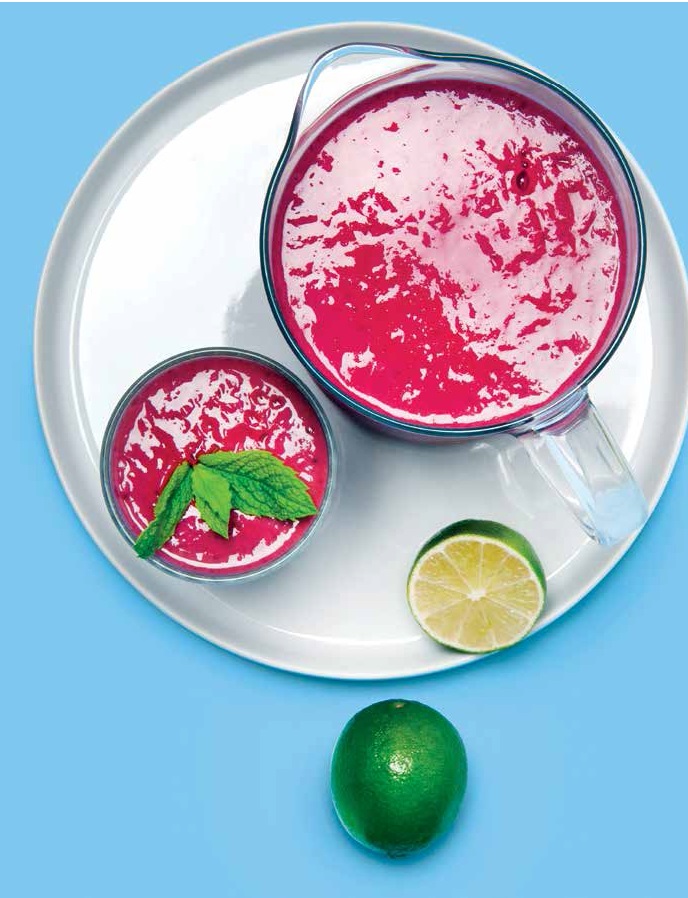 Berries are some of the richest sources of antioxidants of all foods. These nutritional powerhouses help prevent damage done by free radicals; however, we need to eat a variety of fruit and veggies frequently to protect our cells. This smoothie is an antioxidant super-shot to infuse your cells with life-giving nutrition.
Yields 16 oz
½ cup frozen strawberries
½ cup raspberries
½ cup blueberries
1 tbsp chia seed
1 tbsp hemp seed
¼ tsp raw vanilla powder
½ frozen banana
Fill to 500 mL with cashew milk or almond milk
Blend all the ingredients in a blender until smooth and creamy, then serve.
Add basil or mint to mix things up.
Find more smoothies from The Juice Truck recipe book, here.
Excerpted from The Juice Truck. Copyright © 2017 Zach Berman and Ryan Slater. Published by Appetite by Random House®, a division of Penguin Random House Canada Limited. Reproduced by arrangement with the Publisher. All rights reserved.
_________
Never miss a story. Sign up for NUVO's weekly newsletter.