4 Recipes With Fogo Island's Favourite Berry
The lesser-known partridge berry.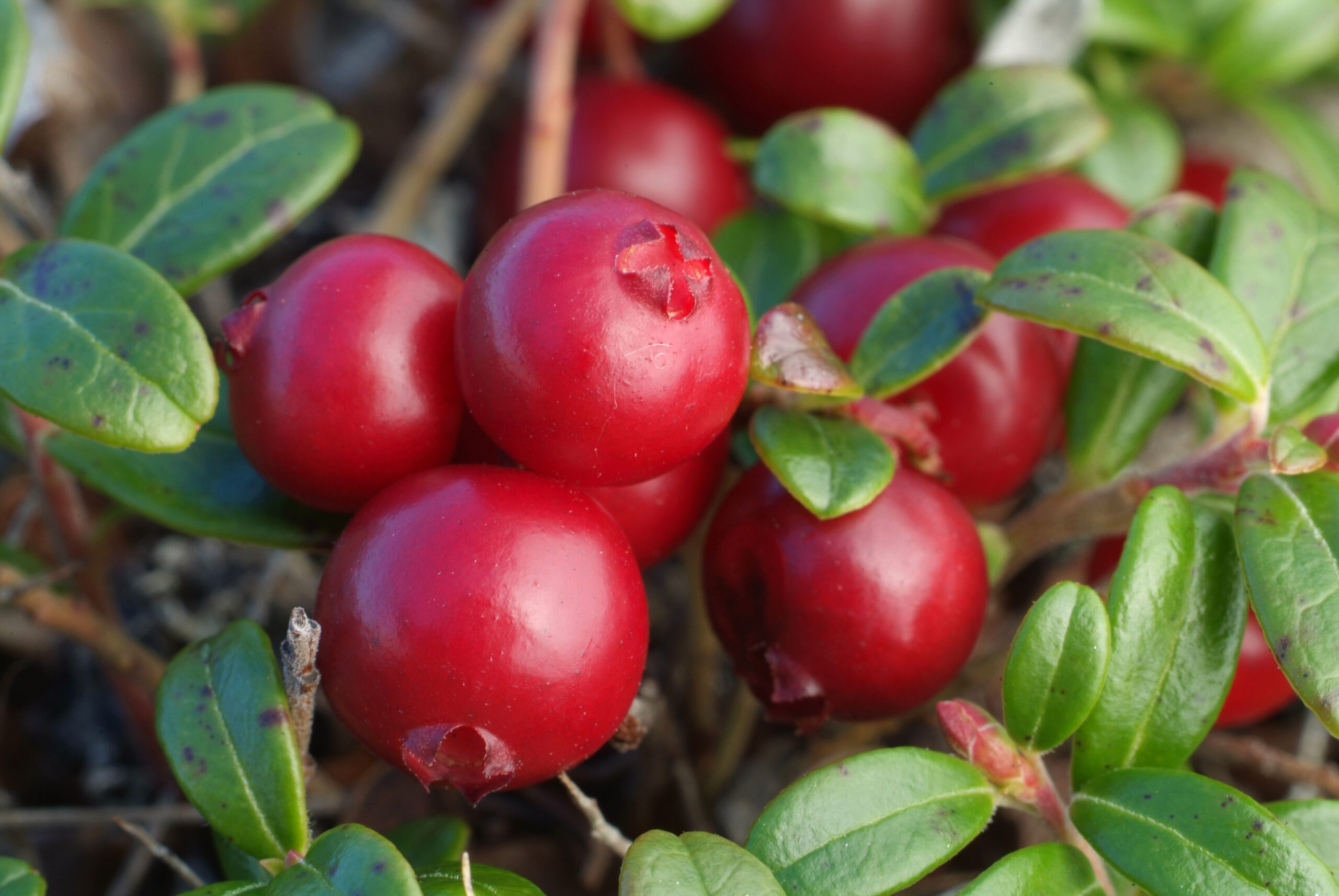 Ask any Fogo Island local to name the seasons, and there will be a few you haven't heard of before. Any self-respecting Newfoundlander knows that the Island has seven seasons: spring, trap berth, summer, berry, late fall, winter, and pack ice. October falls into the berry season category, when over 20 varieties of berries cover the island in a blanket of sweet-and-sourness.
One of them is the partridge berry, the star of its own festival each year and a favourite of the culinary team at Fogo Island Inn around this time of year. Similar to cranberries (which can be easily substituted if partridge berries aren't available in your part of Canada), the partridgeberry is usually considered ornamental, but these recipes beg to differ.
Fogo Island Inn's Partridgeberry Jam Tart
Yield: One 12-inch tart
For the jam filling:
6 cups partridgeberries (cranberries may be substituted)
1⁄2 cup cane sugar
2 tablespoons low-methoxyl pectin (conventional pectin may be substituted)
1⁄2 cup water
For the dough:
1/2 cup butter, room temperature
1/3 cup molasses
2 teaspoons baking soda
3 tablespoons brewed tea, hot
2 cups flour
1 teaspoon cloves
1 teaspoon cinnamon
1/2 teaspoon ginger

Method
For the jam filling:
Combine berries and sugar in large pot on medium low heat and begin to stew.
Combine pectin and water, and allow pectin to bloom.
Once fully bloomed, add pectin to berry-and-sugar mixture. Cook down until most of the liquid has evaporated and jam appears to have thickened.
Remove from heat, allow to cool, and reserve.
For the dough:
In a bowl fitted with a paddle attachment, cream the butter. Add the molasses; cream to combine.
Dissolve the baking soda in the tea and let it cool to room temperature. Add the liquid to the creamed mixture; mix to combine.
In a separate bowl, combine the dry ingredients and whisk together to evenly distribute.
Add the dry ingredients to the creamed-butter mixture and stir until just combined.
Form into a ball of dough and refrigerate overnight.

For the tart:
Roll rested dough until about 1⁄4-inch thick and wide enough to fill a tart shell. Fill a lightly greased tart shell, then fill the tarts with the cool partridgeberry jam. Make a lattice top with strips from the trim.
Egg wash and then bake in a preheated oven, at 350°F for 30-35 minutes. Cool on a wire rack.

Partridgeberry Chutney
Yield: 20 servings
Ingredients:
1/2 litre partridgeberries, fresh or frozen
1⁄2 litre dried partridgeberries
1 onion, diced
1-3 garlic cloves
2 tablespoons honey
2 tablespoons white wine vinegar
1 teaspoon mustard powder
1/2 teaspoon salt
1/2 teaspoon ground black pepper

Method:
Combine all ingredients in a sauce pot on medium heat for 15 minutes, stirring regularly. Remove from the heat and chill.

The Squish Cocktail
Yield: 1 drink
Ingredients:
2 ounces Newfoundland Distillery Cloudberry Gin
8 partridgeberries (cranberries can be substituted)
1 ounce birch syrup (maple syrup can be substituted)
1/2 ounce heavy cream
1/2 ounce fresh lemon juice
1 fresh egg white
Birch beer, to top (ginger ale can be substituted)

Method:
Muddle first 3 ingredients in a shaker.
Add next 3 ingredients to shaker.
Shake hard, without ice, for 3 minutes.
Add ice (3/4 full) to shaker.
Reseal the shaker and shake for 30 seconds to 1 minute.
Strain into a Collins glass, no ice.
Top with birch beer.
Garnish with sugared Partridgeberries

The Pete Decker
Yield: 1 drink
Ingredients:
1.5 oz Bowmore 12year
5. oz Cassis
.75 oz lemon juice
1 oz of raspberry tea and blueberry juice mixture
(70/30 raspberry tea/blueberry juice)
1-3 dashes of Raspberry tea syrup
(50/50 tea/sugar)

Method:
Combine all ingredients in a mixing glass with ice. Stir till mixed and stain into a coupe glass.
_______
Never miss a story. Sign up for NUVO's weekly newsletter here.