Artist Saype Creates Largest Symbolic Chain in the World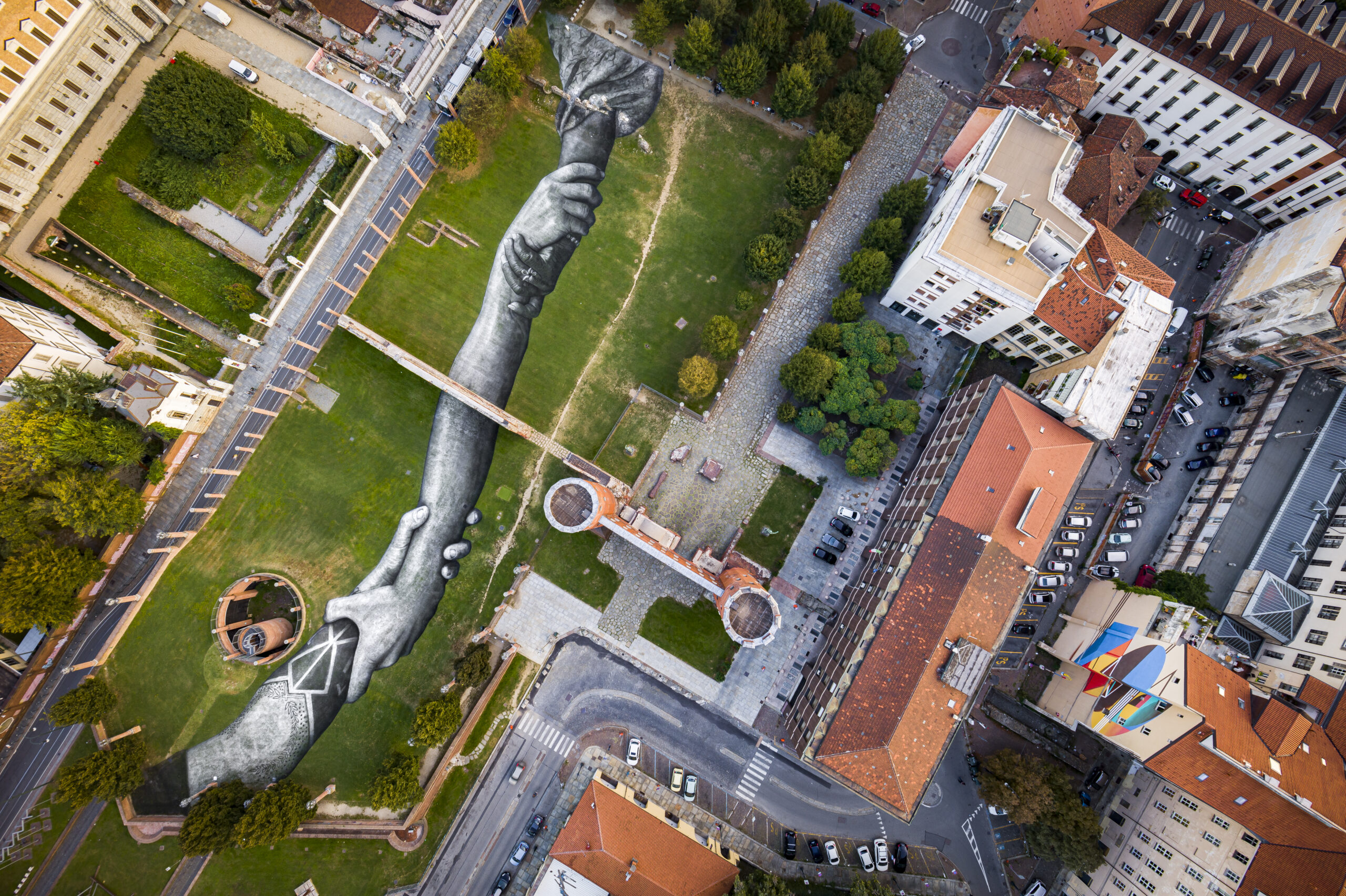 Guillaume Legros, AKA Saype, is on the cutting edge of monumental artworks. A selection for the 2019 Forbes 30 Under 30 for creatives, Saype is living up to the buzz around his work by making the biggest symbolic human chain in the world.
Beyond Walls is an ongoing project in which interlinked human arms are painted on the ground in different locales around the world, symbolically connecting people over distinct geographies.
"I believe that we are at a point in history where the world is polarizing, and where a part of the people are more and more turning in on themselves. However, I believe that it is only together that we can respond to the biggest challenges of our times," says Saype of the project, which consists of massive frescoes painted onto the grass using his signature eco-responsible paint made out of chalk, charcoal, milk proteins, and water.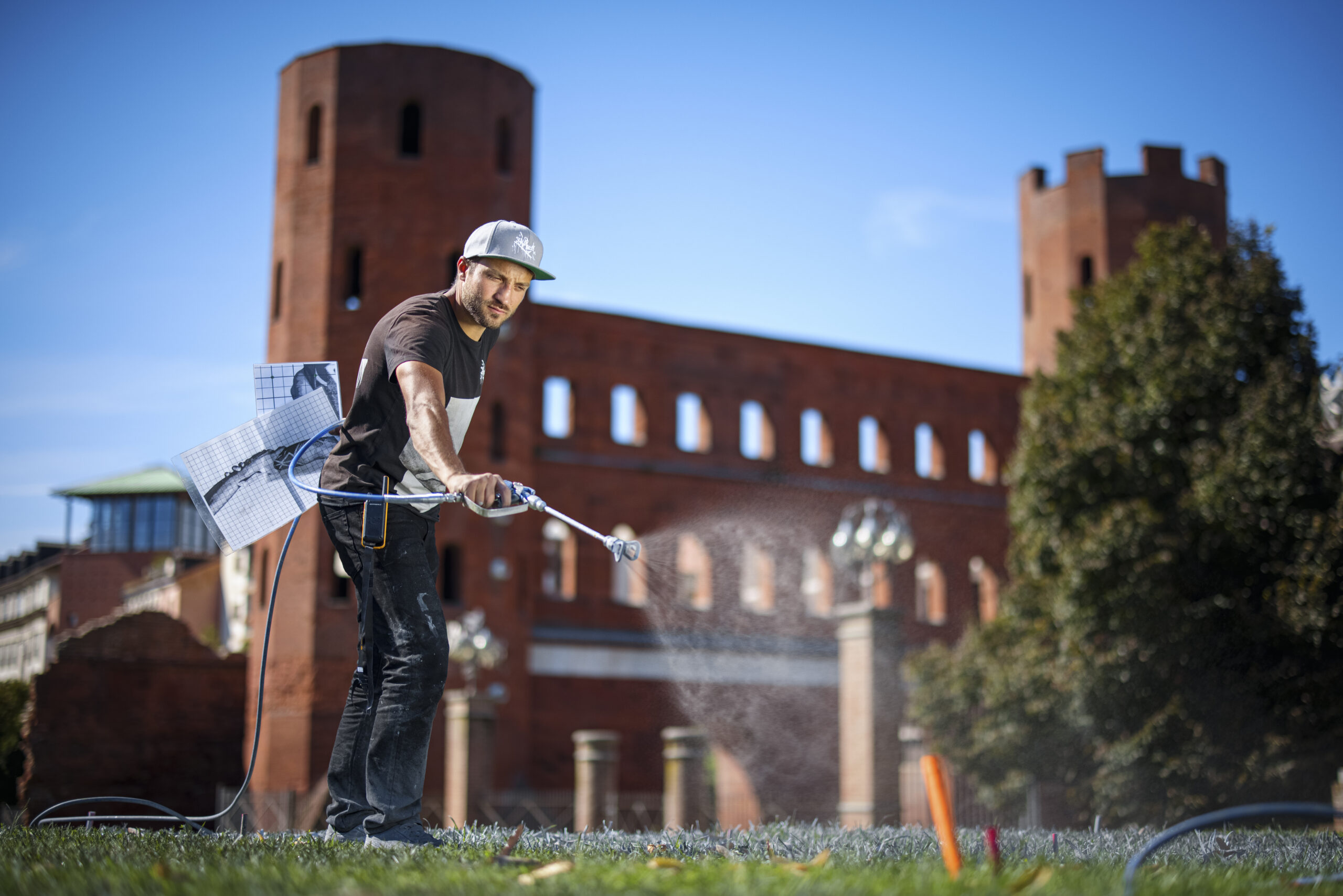 The detail of these works is stunning, especially considering their size. Saype uses a hose system to paint these massive black and white frescoes. So far, they have appeared in seven cities, connecting Europe and Africa, with the most recent painted across the Palatine Gate in Turin, Italy, measuring a total area of 6,400 square metres.
There is a sense of poetic exigency behind Saype's work. With themes of disjunction and alienation so prevalent around the world, he insists on connection.
The historical significance of the sites suggest a connection not only through space but through time. Reminding us of lessons learned, the hands, locked together in a gesture of solidarity and deep humanism, connect the present to the past.
"Humanity often has a short memory, and it seems to me that we should not be content to look at history from afar. We must mobilize in a positive and optimistic way to prevent the demons of humanity from resurfacing again," says Saype.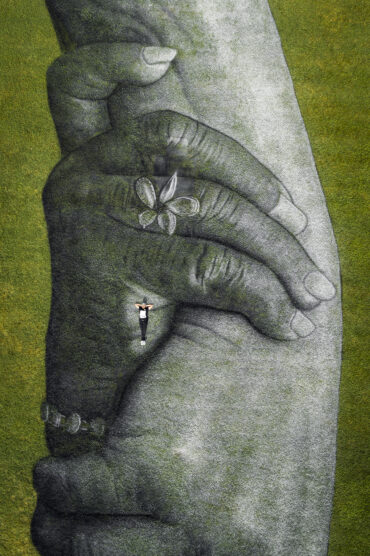 Saype frescoes include Trash, a conceptual work that recalls Banksy, with a massive crumpled water bottled painted against a field of bright green grass. There is some irony when the lasting effects of Saype's subjects—the permanence of plastic trash, for example—are compared with the impermanence of the works, which dissolve and melt over time, back into the landscape. Saype shows us how the human impact should function: through art, with as few lasting effects as possible.
_______
Never miss a story. Sign up for NUVO's weekly newsletter here.