Sweet Boy Cream Puffs, Vancouver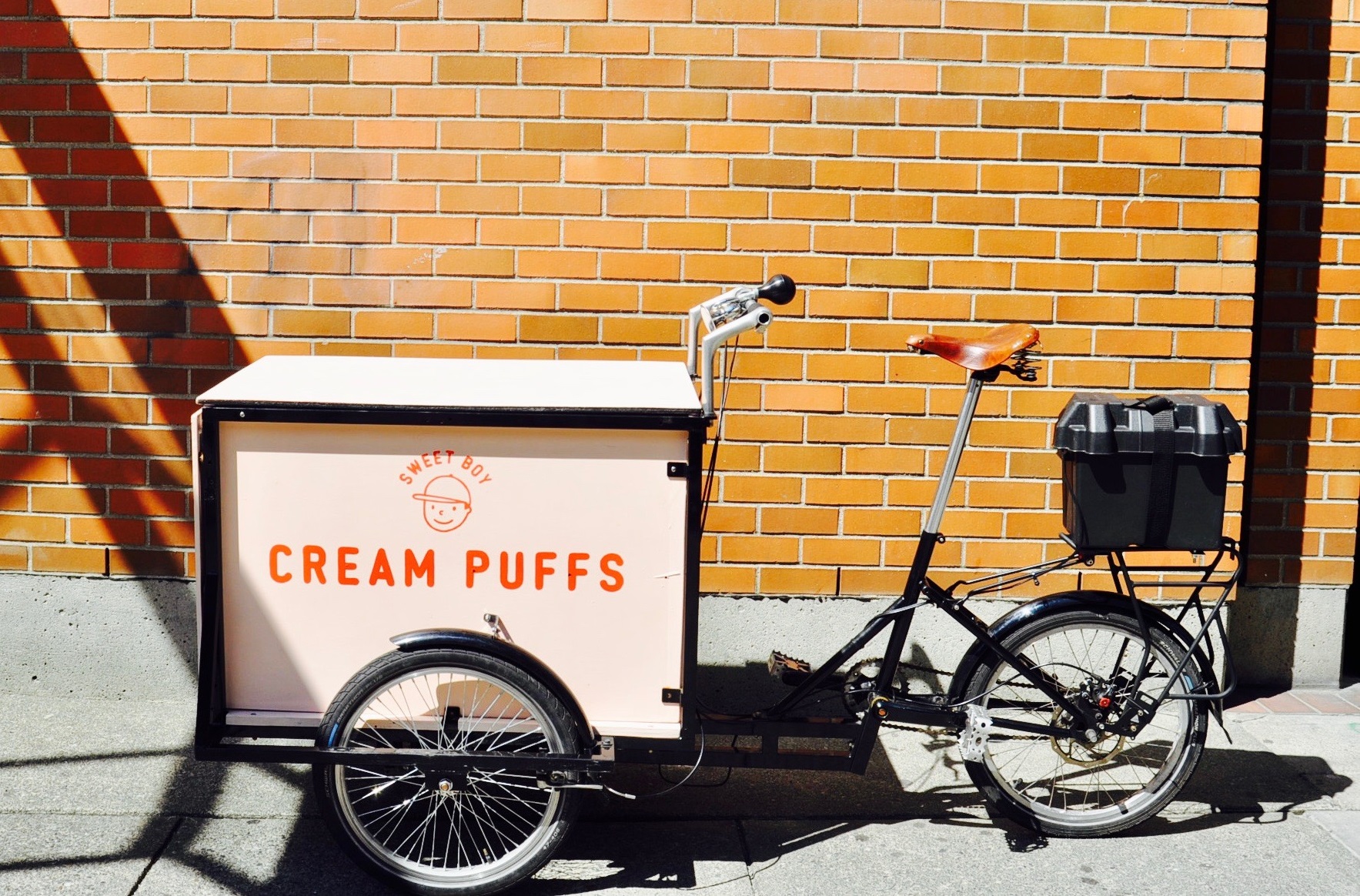 A bearded man perches on a strange contraption on the sidewalk in front of a coffee shop in Vancouver's Chinatown. Curious pedestrians slow down to observe his machine—a glossy black tricycle to which a cream-coloured, refrigerated cart bedecked with an illustration of a smiling boy is affixed. Upon realizing who he is, they happily grab a treat to go. These customers are thrilled to have caught Vancouver's roving pastry purveyor Chams Sbouai of Sweet Boy Cream Puffs in the right place at the right time. What could be better than dessert on wheels?
The cream puff flavours of the day are vanilla custard with poached rhubarb and meringue, and a peanut butter custard with banana caramel and vanilla cream in a delicate choux pastry topped with a mini choux hat. The options rotate all the time, but always remain creative and accessible (with classic vanilla frequently available, too). After all, Sbouai's motive to start Sweet Boy came from a desire for simplicity: make delicious desserts, connect with people, and embody a sense of joie de vivre.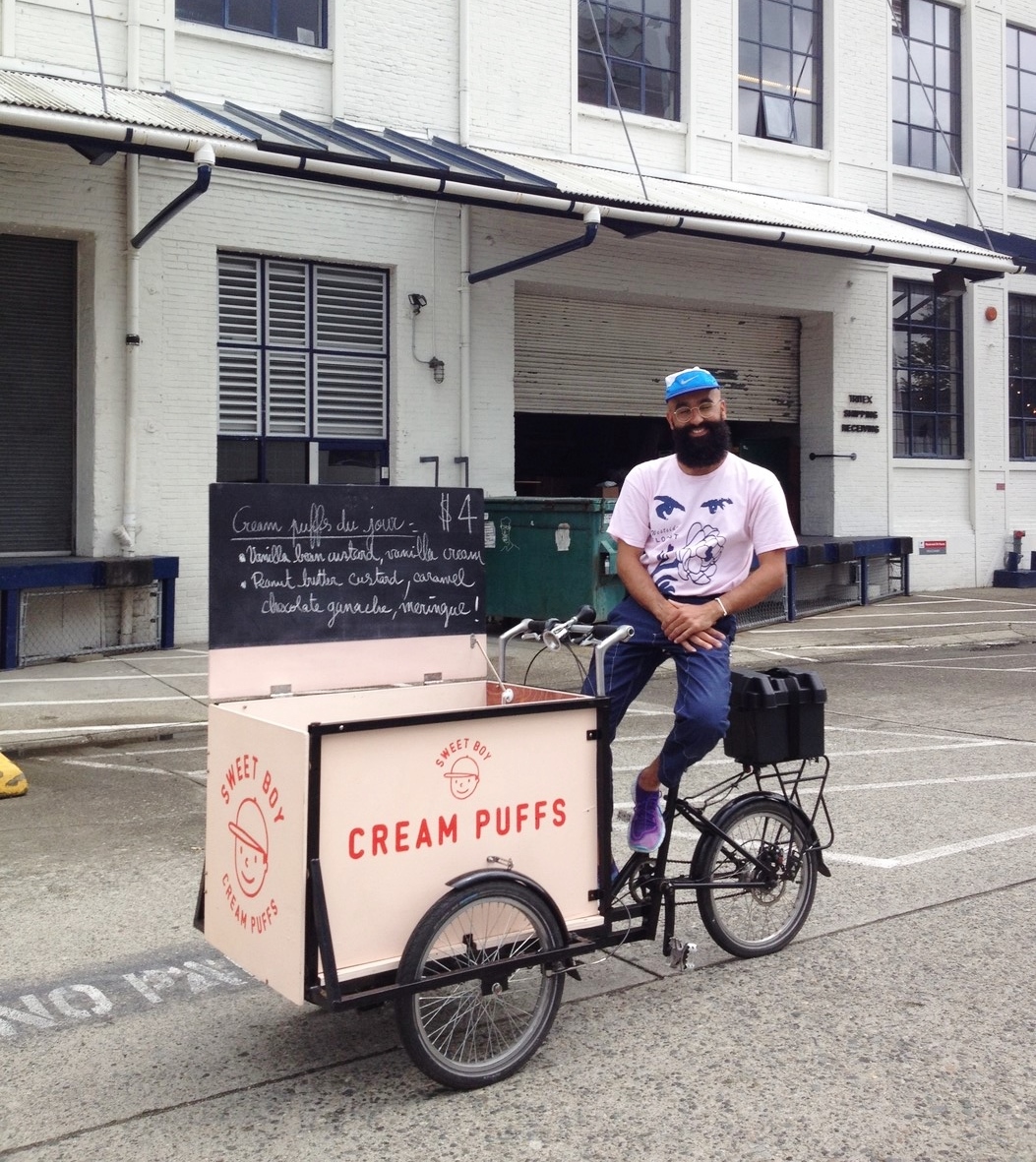 Originally from Biot, France, a southern coastal region in between Nice and Cannes, where he studied pastry, Sbouai left his high-stress life working in some of Vancouver's best kitchens (most recently, Royal Dinette) to sell cream puffs Wednesday to Saturday.
"I am living a very simple life," he says. "I am working a full-time job, [but I am no longer] working in a restaurant with a minimum of 60 hours a week and I am free to work the days I want. I have so much more freedom."
Sbouai's days begin at his commissary kitchen in the Railtown neighbourhood. Cream puffs are made each morning, advertised on Instagram, and usually sold out by dusk. "I get in my kitchen early in the morning, I cook, bake, have everything ready, and around noon I'm ready. I load the [fridge] and start biking around," he says.
One can usually spot Sweet Boy cycling around Vancouver's Gastown, Chinatown, and Strathcona, or set up by Gastown's whole food café, the Birds and Beets. But if Sbouai is proving elusive, his fans need not fear—he is easily reached on his cream puff hotline. Puff delivery? Now that's decadence.
Never miss a story, sign up for NUVO's weekly newsletter, here.