Snacks: A Canadian Food History
Bingeing on Janis Thiessen's book.
Even the healthiest among us cannot deny the satisfaction of sinking one's teeth into a fat bar of chocolate or crunching down on a handful of salty potato chips. And yet, for reasons as social as nutritional, it's the norm to deride snacks, to label them "junk food" and opt for more sophisticated sustenance—despite the fact that our upscale alternatives may contain equal amounts of fat, salt, and sugar as their "junky" counterparts.
"It's not that what we've decided to call 'junk food' is the only food that's junk," says author and University of Winnipeg history professor Janis Thiessen. "We've made deliberate choices about what we want to pick and choose, and judge people for doing or not doing, and I think a lot of that is connected to attitudes towards class, gender, and size."
In her book, the whimsical and informative Snacks: A Canadian Food History, Thiessen delves into the stories behind the independent makers of some of Canada's most beloved snacks in the hope that readers will develop a greater understanding of the role snack food companies have played in our nation's history, and ideally, a new respect for those who produce—and those who enjoy—junk food.
Here, a brief history of three favourite Canadian snacks, according to Thiessen's book.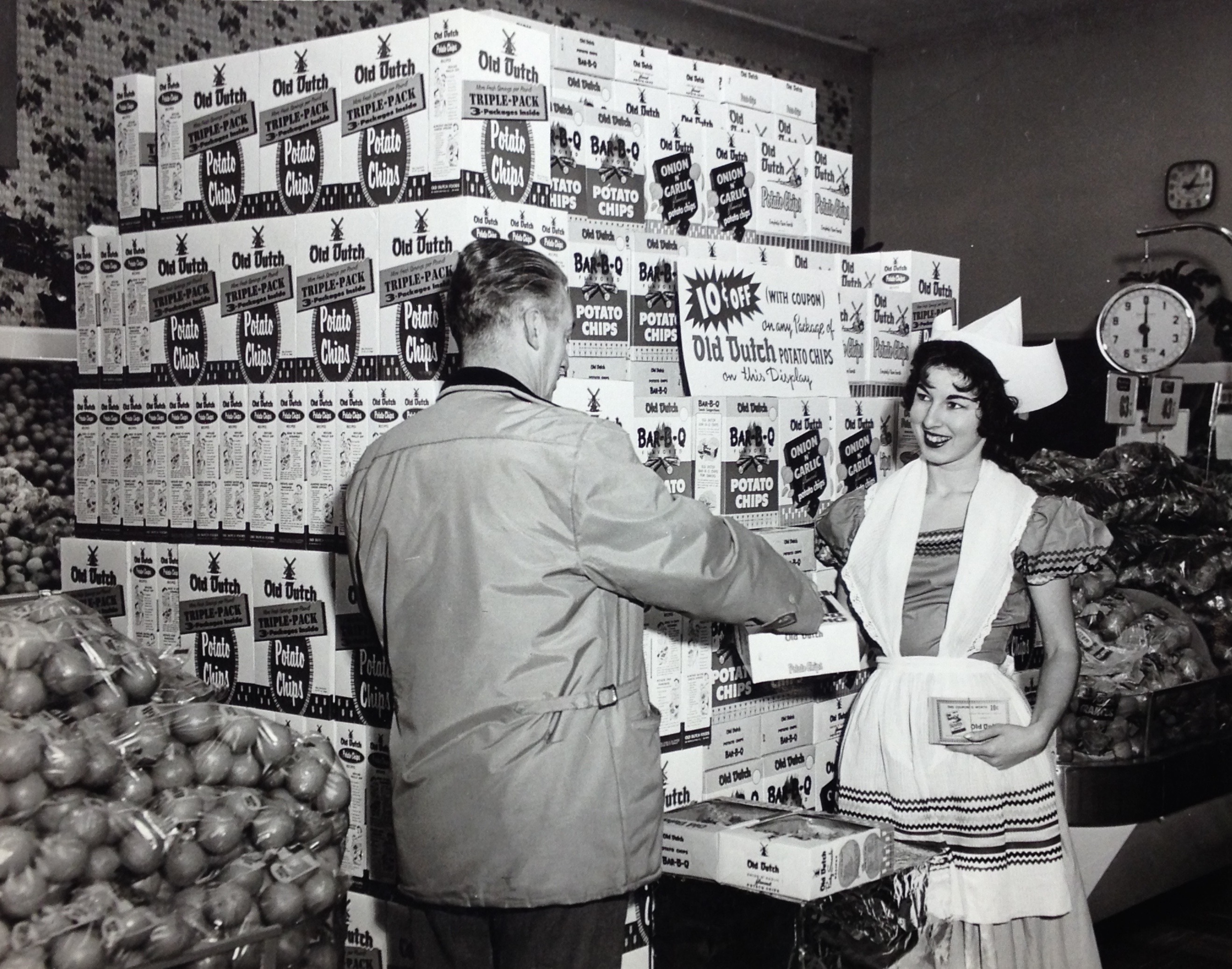 Old Dutch
Although it is owned by a family in Minnesota, Old Dutch is seen as a Canadian company—and those patriotically loyal to the brand have a credible rationale. After all, the yellow and red striped, windmill-branded chips have been made in Winnipeg for the past 60 years. As Thiessen says, "It's Manitoba potato growers supplying the potatoes and Manitoba canola farmers supplying the oil." Old Dutch also caters to decidedly Canadian palates by producing flavours like dill pickle and ketchup—tangy seasonings that fell flat in the States (Americans prefer sour cream-based flavours) but have remained due to their popularity in Canada.
Robertson's Candy
For this family-owned confectionery based in Truro, Nova Scotia, it all started with a bang. The day after the historic 1917 Halifax explosion, William Robertson purchased equipment from the destroyed Eaton candy factory where he had previously worked, and started making sweets in his backyard. Today, Robertson's Candy still operates out of a backyard (albeit, two blocks from the original location) with only two or three employees at any given time. In addition to owning one of the world's largest candy mould collections, Robertson's Candy also produces two popular treats: Toy Candy, a traditional Christmas sweet in the Maritimes, and Big Uglee mints, so-called for their misshapen appearance. "They're really good, in spite of their name," says Thiessen.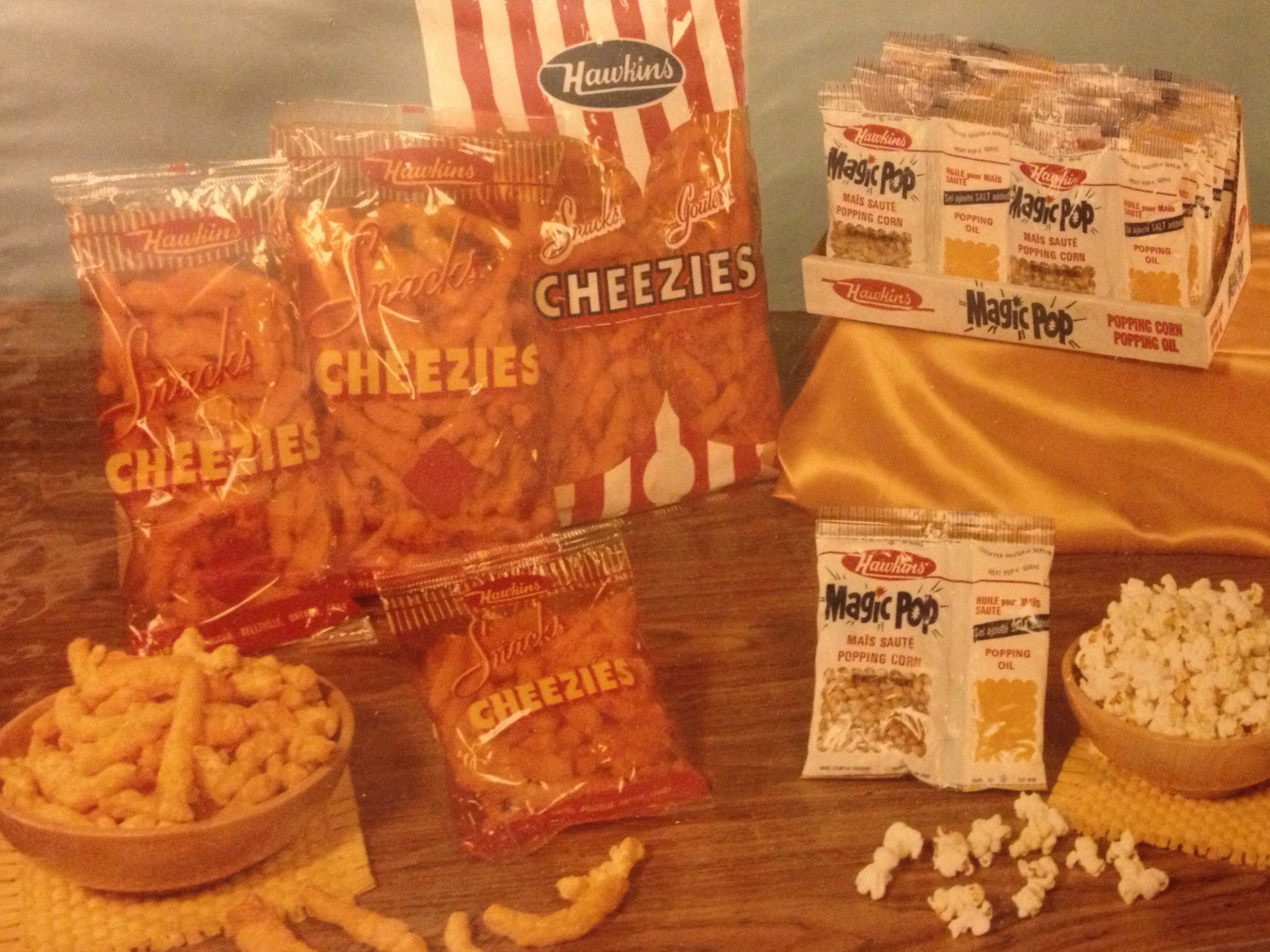 W.T. Hawkins
In its heyday, W.T. Hawkins was a Chicago company so large it once rivalled Lay's. Today, Hawkins operates out of small-town Ontario producing a single product: Cheezies. In an age where brand identity has become so vital that Doritos and Pizza Pops have their own Twitter accounts, Hawkins has found success in doing the exact opposite. They have no social media presence, they don't advertise, and have no plans to diversify beyond their distinct crunchy cheddar puff. "They knock off work mid-afternoon on Fridays and they don't work weekends, and they like it that way," says Thiessen of the company's staff. In fact, this laid-back approach has endeared the snack brand to consumers. "I've had folks who've told me that because they've heard that story that they actually now buy Hawkins. And it's not that they're increasing their snacks, it's just that they're shifting their loyalties."
Photos courtesy of University of Manitoba Press.
_________
Never miss a story. Sign up for NUVO's weekly newsletter.