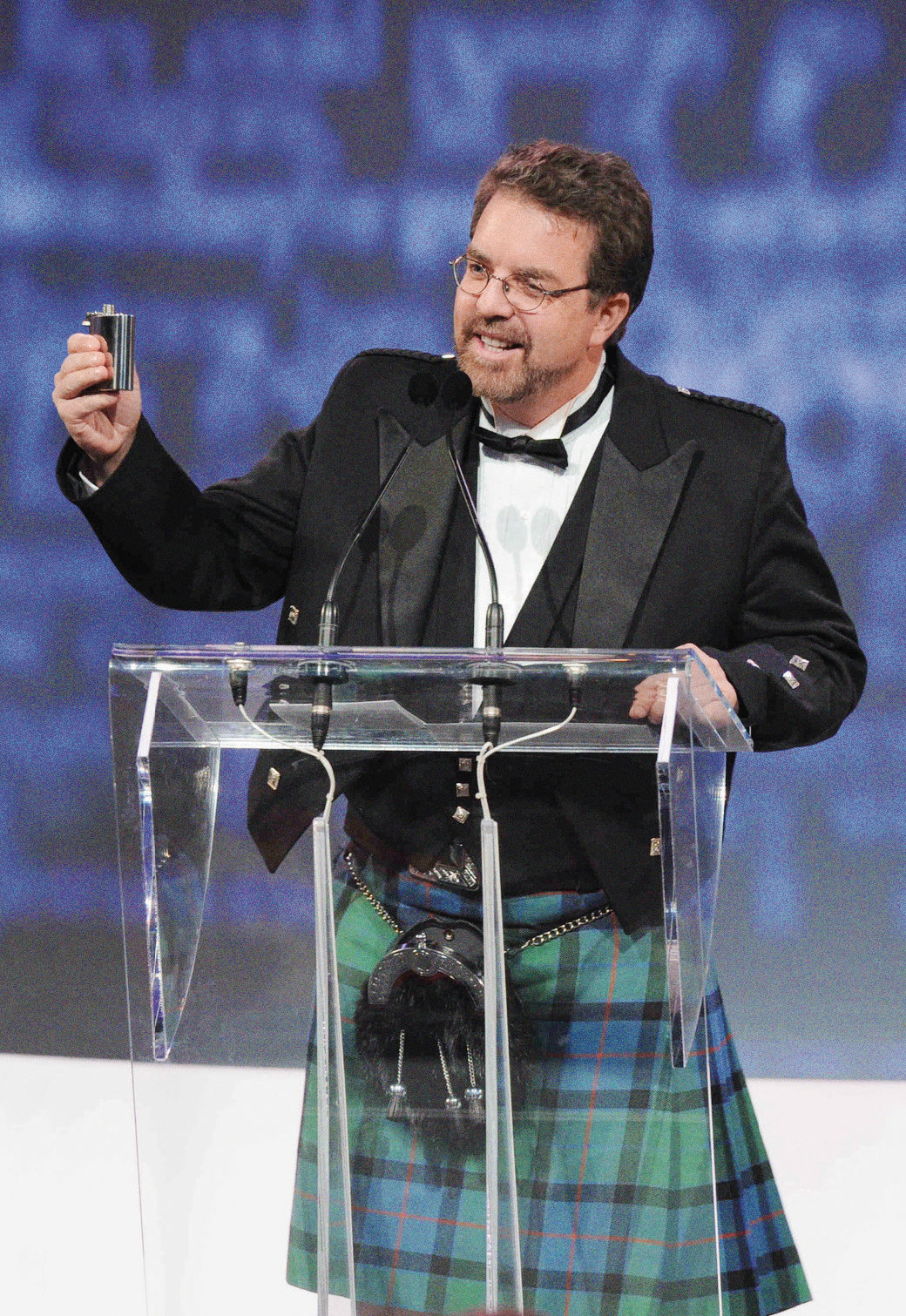 There's a moment of anticipation in Canadian author Will Ferguson's novel 419 when Laura Curtis, a copy editor who has travelled to Nigeria to track down the men responsible for her father's death, is stopped and held for questioning by an airport security official. Laura, fearful of being denied entry into Lagos, holds her breath in expectation of disappointment. Unlike his character Laura, Ferguson had no fear on the night of the prestigious Scotiabank Giller Prize Awards last October (prize money of $50,000). "Everyone's coming over to your table and pouring you drinks and telling you you're going to win," says Ferguson, laughing. "And despite Vincent Lam—a friend and former winner—counselling me not to drink too much that night, I totally ignored his advice, and as a result was very relaxed. What was more nerve-racking was when I'd actually won the award, went up on stage to accept the prize, and had to watch the screen behind the audience counting down 30 seconds until wrap up."
Although 419 starts with a death and the exploration of the workings of Nigerian Internet scams (the title references the article of the Nigerian Criminal Code that deals with advance-fee fraud), it quickly develops into a very different story with the introduction of Amina, a Nigerian woman fleeing the north for the south, and Nnamdi, a young man caught up in the deadly petroleum black market. Lives that appear to have no relationship to each other suddenly intersect. "It's about the interconnectedness of the world," says Ferguson. "We believe that we live in this borderless world, and yet there is a dark side to globalization. The fact that we can connect and enter each other's homes doesn't necessarily mean we understand each other. The African people who are doing the scams are just as misinformed about us as we are about them." The novel is timely, in the sense that it draws attention not only to the proliferation of these schemes but also to the current civil unrest in Nigeria.
The author originally wanted to examine the 419 issue from a humorous take. "My instincts are comedic … However, after I did some research and read case studies that were so heartbreaking, the book took a different turn. My wife noticed I was in a much darker mood writing this book."
Ferguson, a travel writer, novelist, and three-time winner of the Stephen Leacock Memorial Medal for Humour, found it ironic that, in addition to Canadian publisher Anna Porter, the Giller's judging panel consisted of two humour writers: Russian-American satirist Gary Shteyngart and Man Booker Prize–winning Irish author Roddy Doyle. "Here I write my first serious book and the jury has two humour writers on it," says Ferguson. "For sure I thought my odds had gone down and they would say, 'We were looking for something a little more satirical.' " Clad in full Scottish regalia including a kilt, a sporran, and a flask, Ferguson had to chuckle when Doyle joked, "If I'd known you were going to wear a kilt, I wouldn't have given it [the Giller] to you."
Ferguson was born in Fort Vermilion in northern Alberta. A self-proclaimed restless soul, he travelled to South America after high school and then enrolled in York University's Film Production and Screenwriting program. "I was 19 and in the Andes, near Loja, when a film crew pulled up," he explains. "I saw myself getting out of that Jeep carrying a tripod and a camera and filming documentaries."
However, it soon became evident to Ferguson that he preferred screenwriting over the actual filmmaking, and he credits the experience with teaching him about the nuts and bolts of writing. Still not ready for a full-time career, the author joined the JET Programme (Japan Exchange Teachers) and spent five years living in Kumamoto, Japan. The experience resulted in The Hitchhiker's Guide to Japan, a detailed treaty on navigating the country. Published in 1998, it served as a revelation to Ferguson that penning guidebooks was also not for him. "What I learned from film school is that I didn't want to be a filmmaker, and what I learned from writing a travel guide was that I didn't want to write guidebooks," he says.
Since his widely praised 1997 debut of the hilarious Why I Hate Canadians, Ferguson has gone on to become one of Canada's leading humorists and travel writers. "Most people haven't noticed that with my major books, I've been systemically switching back and forth between fiction and travel," he says. "Happiness was fiction, and then came Beauty Tips from Moose Jaw, which was a travel book, followed by more fiction with Spanish Fly." Winning the Giller Award has paid off with U.S. and U.K. book deals, as well as a film option.
True to form, his next book will be a travel treatise on Rwanda. "The working title is Road Trip Rwanda," says Ferguson. "I'm going with my friend Jean Claude Munyezamu, who is originally from there." Munyezamu, who immigrated to Canada 14 years ago and lives in Calgary, was recently awarded the Queen Elizabeth II Diamond Jubilee Medal for his work with immigrant youth. "Really, it's just about a pair of soccer dads driving across Rwanda," says Ferguson. "And unlike my travels 20 years ago, we'll be staying in decent hotels and driving the country in a big air-conditioned SUV."
Photo by Tom Sandler.