Romantic Valentine's Day Meals From Restaurants Across Canada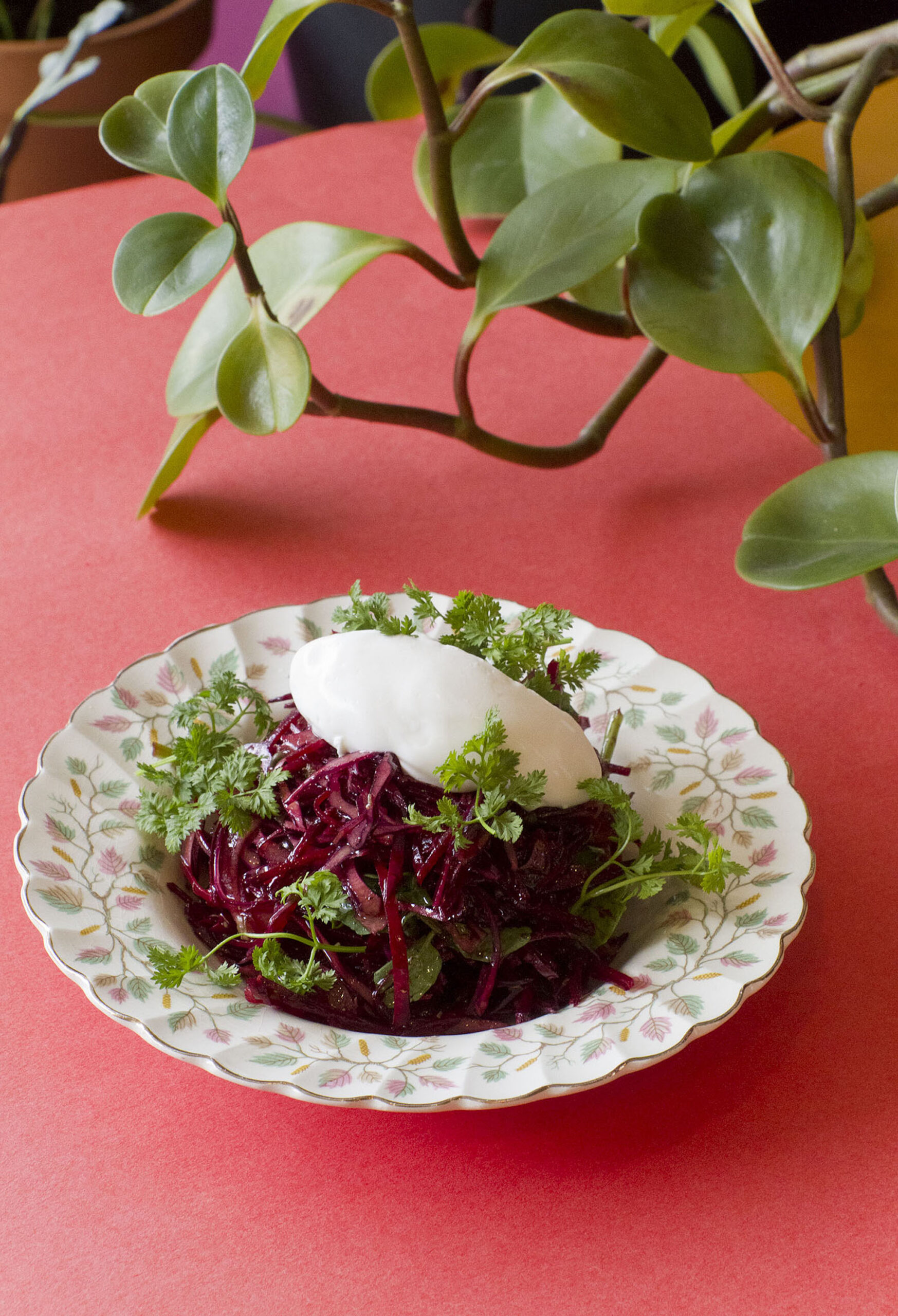 It might not be possible to enjoy a night out on the town with your sweetheart this Valentine's Day, but you can always spoil yourselves with a gourmet restaurant-style dining experience at home. Level up your typical weekend takeout order and plan a special date night with romantic meal kits and Valentine's menus from some of Canada's top dining destinations.
An unassuming hot spot in Toronto's Bloordale neighbourhood, Donna's is making hearts swoon with its Valentine's Day Dinner for two that comes with a curated playlist of romantic tunes. Couples can listen to a soundtrack of slow jams and love songs as they share an eclectic spread of sea bream crudo; beef carpaccio; beet, red cabbage, and watercress salad; baked monkfish with clams, tomato, and potatoes; and chocolate cake with maraschino cream. If you're stuck at home with your little ones, Donna's even has a Super Ultra Exclusive VIP Kids Special on offer; the kid-friendly menu includes a choice of broccoli mac and cheese or chicken fingers, chocolate chip cookies, and a custom-made colouring sheet that'll keep your youngsters occupied while you enjoy some much-needed alone time.
Nothing says romance quite like oysters—they are nature's own aphrodisiac, after all. If you're looking to seduce your seafood-loving partner this Valentine's Day, Montreal favourite Lucille's Oyster Dive is offering an under-the-sea-inspired Spécial de la St Valentin. The date-night seafood platter includes snow crab, shrimp, salmon tartare, oysters, and a selection of sauces and accompaniments. Couples will also receive a bottle of pink-hued Chandon dry sparkling rosé and two glasses for toasting the amorous occasion.
Hearts won't be the only thing melting in Calgary on Valentine's Day. Gourmet take-home packages from Moonlight and Eli invite couples to indulge in a seductive pair of fondue experiences in both sweet and savoury varieties. The restaurant's signature fondue for two menu begins with a Lovepotion #19 cocktail and a choice of Appenzeller/Emmenthal or classic Swiss cheese fondue accompanied by Atlantic lobster tail, filet mignon, and an assortment items for dipping. The second course is a decadent strawberry rose and white chocolate fondue paired with cheesecake bites and fruit. Perfect for a night of hands-on romance, each gourmet dining package also includes a mini bouquet from local florist Midnapore Flower Magic and a bottle of champagne or sparkling wine.
If you want to step up your breakfast-in-bed game this Valentine's Day, Vancouver brunch institution Café Medina is offering a series of seasonal meal packages to inspire daytime romance. Valentine's brunch kits include all the ingredients needed to recreate one of Medina's signature Mediterranean-style mains—your choice of fricassée, cassoulet, or fricassée champignon—in addition to sweet Liège waffles with salted caramel and milk chocolate lavender toppings; dark chocolate salted caramel ganache hearts from BETA5; 49th Parallel espresso beans; and a do-it-yourself mimosa kit with fresh-squeezed orange juice and a bottle of bubbly Chandon California brut. The dreamy take-home brunch packages also include a signature Café Medina matchbox so you can set the mood with flickering candlelight.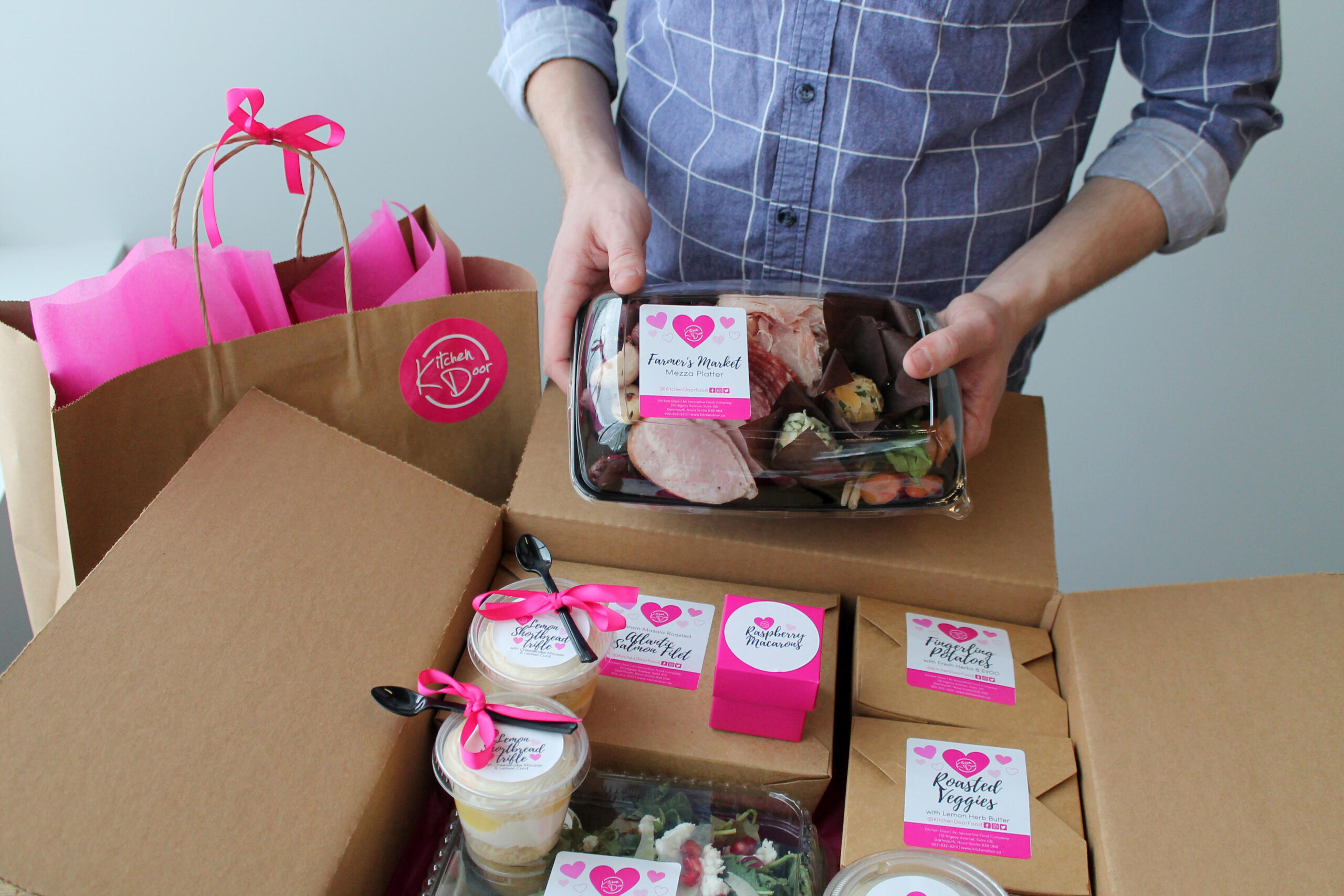 Craving a romantic escape? Whisk your sweetheart away on a culinary adventure during a European-style virtual cooking class with Kitchen Door. The Nova Scotia catering company is offering a pair of hands-on Valentine's Day cooking workshops guided by resident chef Andrew. Couples have two globally inspired experiences to choose from: Date Night in Rome (February 11 and 14) will showcase a menu of chopped salad, spaghetti carbonara, and lemon olive oil cake with wine-poached strawberries; while Date Night in Paris (February 12 and 14) will feature poached heirloom carrot salad, crispy duck confit, and chocolate pot de creme. Interactive cooking lessons come with a full box of ingredients for two portions of each dish, a recipe guide, and a live online tutorial. If you'd prefer to keep things nice and simple, Kitchen Door is also offering a four-course Valentine's Dinner to Go for a romantic and hassle-free night in.