Jewellery in Celebration of Love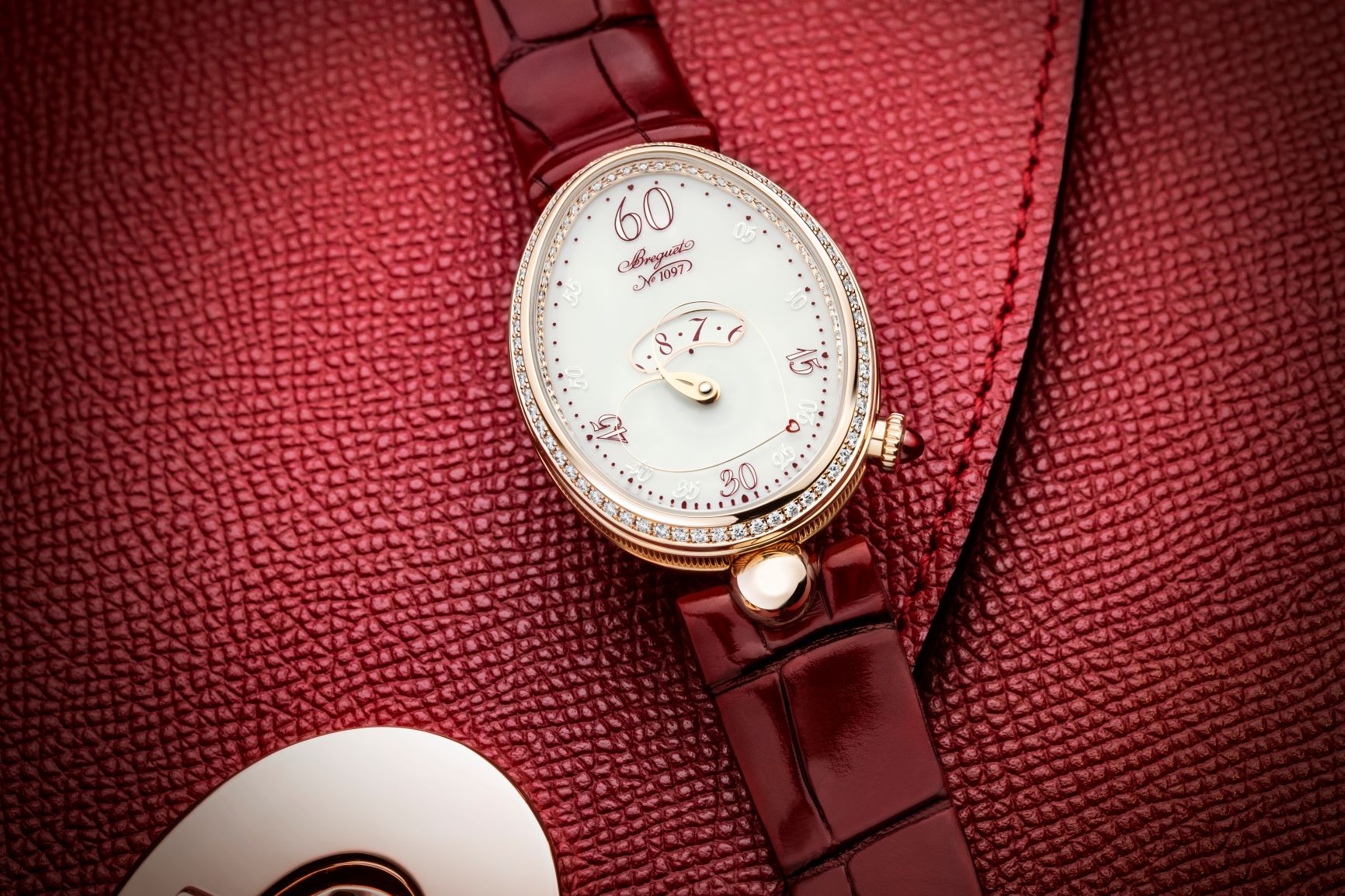 A distinguished woman walks into Van Cleef & Arpels in Paris and falls in love with a diamond necklace. It's expensive—say, €200,000. This woman is married but also has a lover. She schemes to have both her husband and paramour purchase the necklace. The tale, neither confirmed nor denied by VCA, has become company legend.
"Tomorrow I am going to come in with my husband," she tells the clerk. "Tell him you are giving him a deal and that the price is half of what is listed. Not to worry," she reassures the merchant in her distinct Parisian lilt, "I will pay for it in full." She returns to the boutique the next day with her husband in search of a diamond necklace. The jeweller brings out the piece, she takes a fancy to the necklace for the first time, and the husband hands over payment for €100,000. The following day, she returns the necklace. The day after, she is back, this time with her lover. Same routine, and the jeweller sells it over again for €100,000. The woman leaves with the diamond necklace fully paid for along with a pair of suitors each believing they negotiated a great deal. (N.B. the tact of French women.)
Jewellery is emotive. Its value often lies in its sentimental worth. While our choice of clothing expresses our personality and self-image, and our style of hair and decision for or sans makeup is a display of what we want others to think of us, jewellery is different. Whether gifted, inherited, or purchased for oneself, jewellery is symbolic of a feeling, a love, a passion.
"A Diamond Is Forever"—the tagline coined by copywriter Mary Frances Gerety for De Beers in the 1940s—endures, and the diamond ring symbolizes the deep love of a soulmate. And while the predominant emotion associated with jewellery is romantic love, there is another type, a generational love that comes with the passing down of jewellery and timepieces from mothers and grandmothers and fathers and grandfathers to their offspring.
Swiss timepiece manufacturer Patek Phillipe conceived the slogan "You never actually own a Patek Philippe. You merely look after it for the next generation" in the 1990s. The ringing truth is that a Patek timepiece isn't a device for telling time, rather an heirloom that transfers value across generations.
Why do we give each other jewellery to show affection? The habit of ornamentation dates back to the Stone Age when necklaces and bracelets were made of shells, fish teeth, and horns that were shaped and engraved with flint. The original "jeweller" was the stone cutter/polisher. The finding of gold—in its natural state in desert sands and rivers—gave rise to the increased display of ornamental objects. The Egyptians combined gold and silver in sophisticated jewellery as early as the third millennium BCE, and this was also the period when jewellery became a symbol of social hierarchy. The Etruscans considered themselves high-class goldsmiths, while the Romans formed guilds and are said to have been the first to use the ring as a sign of engagement. For centuries, jewellery-making has been the domain of master craftspeople who learned their trade over a lifetime, beginning with many years of apprenticeship.
Today, there is a shift toward more affordable jewellery with a wave of young consumers investing in earrings, bracelets, pendants, and chains without the fine-jewellery price tag. The demi-fine category, first popularized by Net-a-Porter, is a league of brands—Alighieri, BluBoho, Mejuri, Melanie Auld, Omi Woods—mass manufacturing jewellery in precious metals. This tribe of fashionable jewellery wearers is all about being up to the minute with trends, layering necklaces and stacking rings, switching out pieces as suited for their multiple Zoom encounters.
Jewellery is one of life's pleasures. Even in a pandemic, fine jewellery is selling well. It is a commodity of beauty that may be unnecessary yet highly desirable and weighted in meaning. No matter the game of love you are in, these are objects of desire.
Breguet Reine de Naples Coeur Eternal Love
The Reine de Naples collection is Breguet's best-selling women's timepiece and one of the world's first purpose-built wristwatches, designed for Napoleon Bonaparte's sister, the Queen of Naples, in 1810. This iteration, in time for Valentine's Day, has a heart-shaped minute hand whose curves expand or contract as it travels around the oval dial. The red elements, including the crown set with a single ruby gemstone, add to the romanticism of the watch. The sapphire-crystal caseback reveals the movement of the 78A0 calibre.
Van Cleef & Arpels Sweet Alhambra Hearts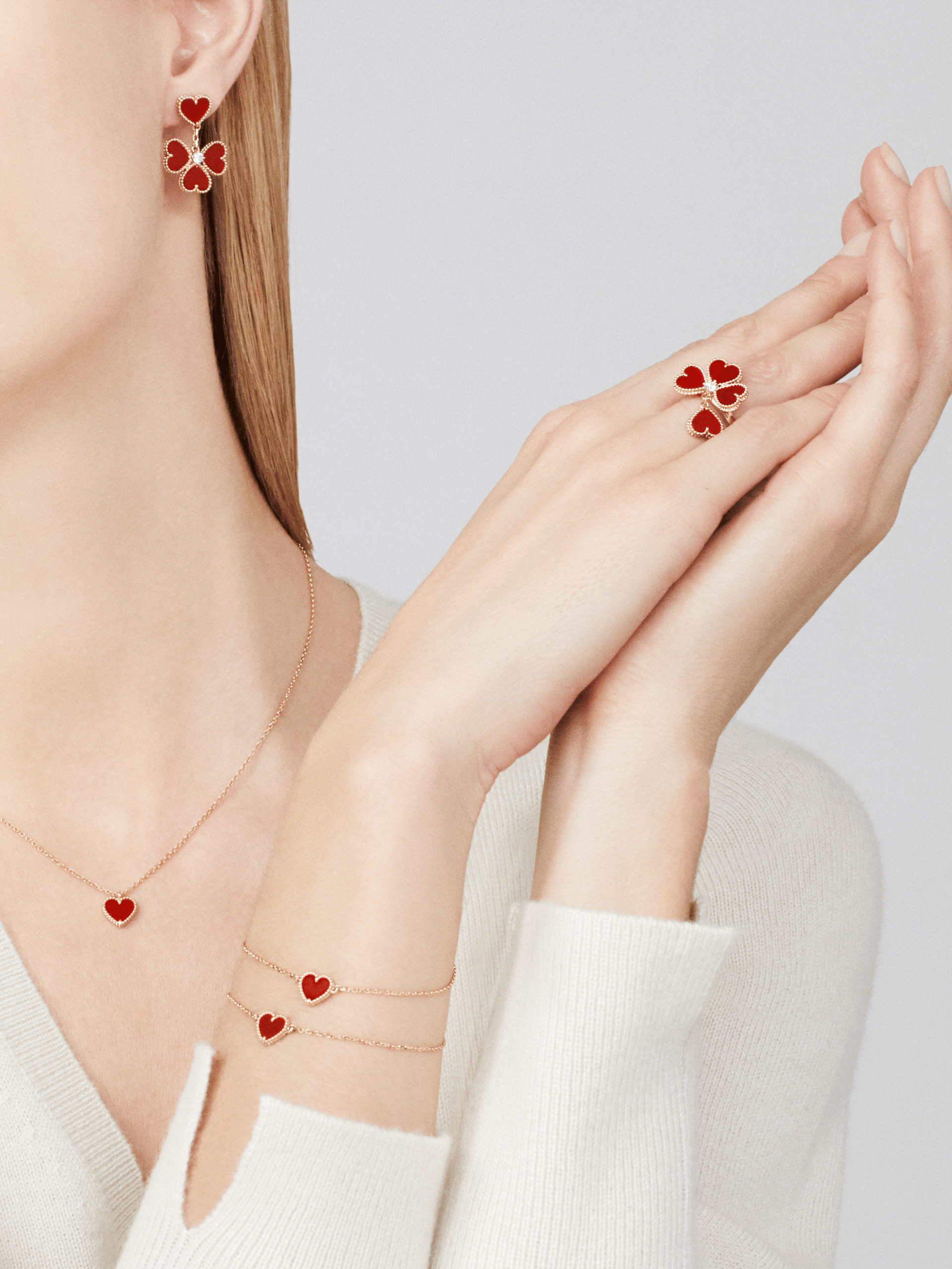 Van Cleef & Arpels began with the love story of Estelle Arpels, the daughter of a French gemstone merchant, and Alfred Van Cleef, the son of a Dutch gem cutter, to form Van Cleef & Arpels in 1906. They opened a boutique and workshop at Place Vendôme in Paris, and the rest is history. Alhambra is signature Van Cleef & Arpels with the Sweet Alhambra Hearts collection in pink gold with red carnelian a sure bet for love.
Wellendorff Spinning Solitaire Ring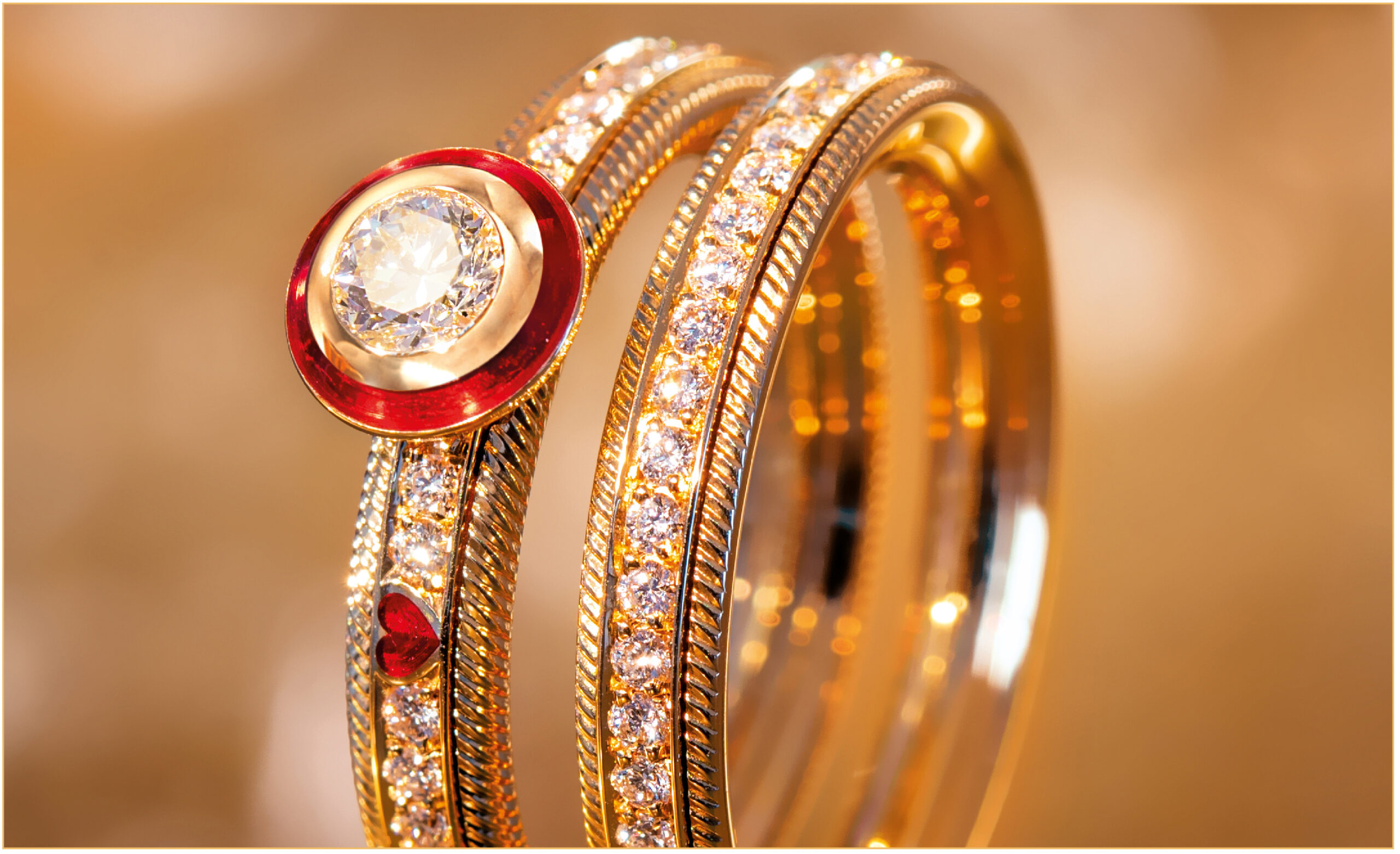 Wellendorff remains one of the few family-run jewellery companies still standing, with headquarters in Pforzheim, Germany. Distinguished by its rich cold-enamel designs and silky gold ropes, Wellendorff jewellery indicates that the wearer appreciates the timeless. "The value and intrinsic beauty of our jewellery is more than just design and the quality of craftsmanship," says Christoph Wellendorff, a goldsmith himself, at the helm with his brother, Georg. "Jewellery always had more than just an aesthetic dimension. It had a very emotional dimension." The Spinning Solitaire Ring is a patented innovation, a ring whose base spins gently on its axis. The 18-karat yellow gold band is set with diamonds and a heart (in the company's signature cold-enamel method) for your true love.
Chopard Happy Hearts Bangle
A little something for everyday style is the Chopard Happy Hearts diamond and red stone bangle in 18-karat rose gold. In 2018, Chopard introduced the use of Ethical Gold for all its products, a standard that assures its gold is acquired from responsible sources, verified as having met international best practice environmental and social standards.
Louis Vuitton Blossom Collection
Love is in the air with the Louis Vuitton Blossom collection. The brand's iconic blossom, created by Georges-Louis Vuitton in 1896, takes shape in the carnelian pendant and ring in 18-karat yellow gold. The drop earrings showcase the flower motif in diamonds. The Blossom Collection jewellery is a token of love from maison Louis Vuitton.