Recipe: Spicy Chicken Jalapeño Ramen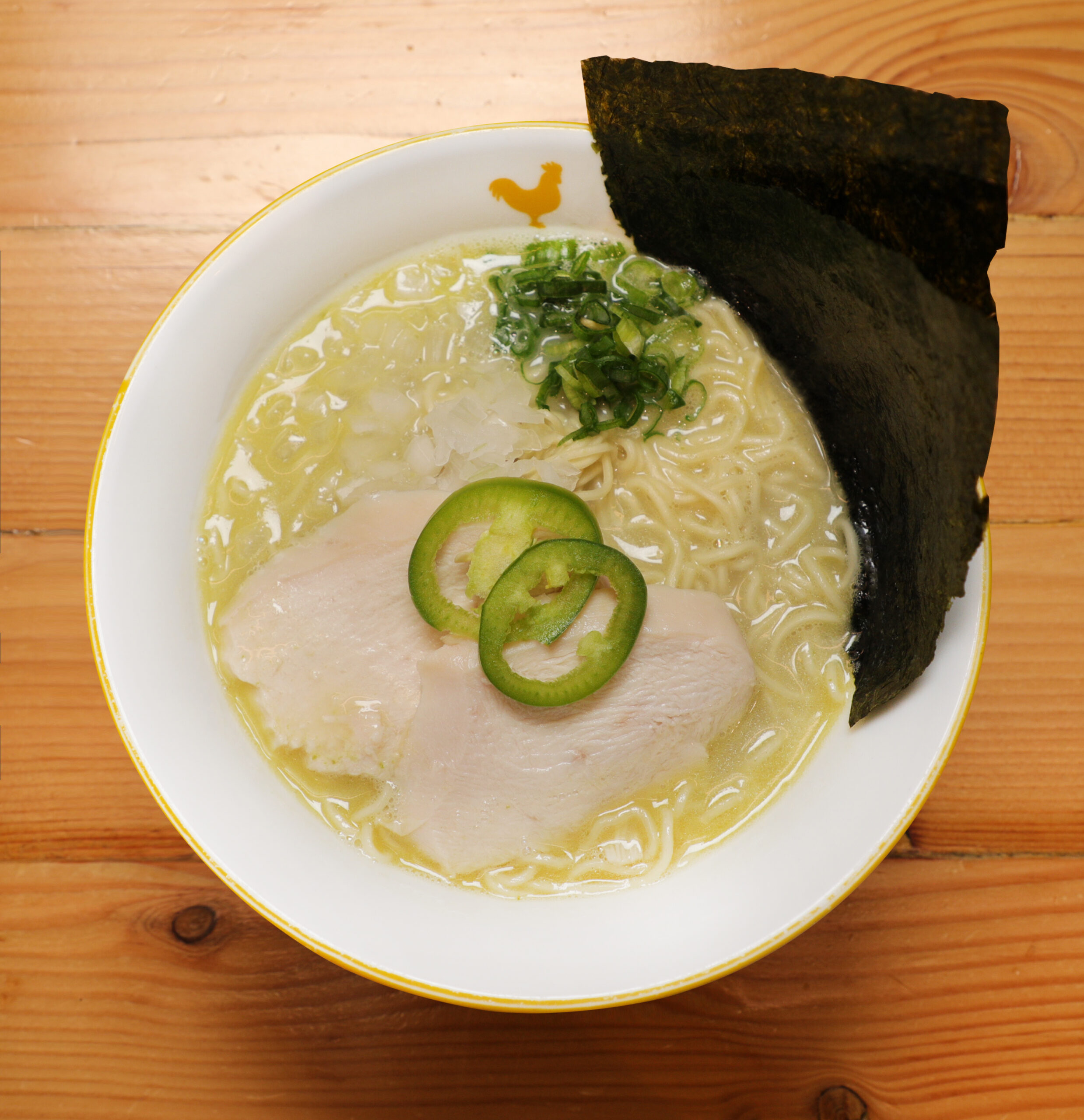 One of Toronto's first ever Japanese ramen joints Kinton Ramen has slowly been expanding ever since they opened in 2012. Now considered a favourite in Ontario and Quebec they have just arrived in British Columbia with a newly opened location in Kitsilano near the University of British Columbia (UBC).
Just in time for the cooler weather, Kinton is sharing with us the recipe for a restorative broth and contemporary classic of Japanese comfort food, chicken jalapeño ramen.
Makes 1 serving
Ingredients
For the jalapeño paste:
1 large jalapeño, stemmed, seeded if desired, chopped
1 tablespoon (15 ml) canola oil
Pinch kosher salt, or to taste
For the ramen, per serving:
2 cups (500 ml) boiling chicken stock
1 teaspoon (5 ml) tamari
1 teaspoon (5 ml) mirin
1 teaspoon (5 ml) sake
1 teaspoon (5 ml) jalapeño paste, or more to taste
About 4 ounces (110 grams) fresh, frozen, or dried thin ramen noodles, cooked as per package instructions
For the toppings, per serving:
2 thick slices cooked chicken breast
2 tablespoons (30 ml) cooked ground chicken
1 heaping tablespoon (15 ml) minced white onion
1 heaping tablespoon (15 ml) thinly sliced green onions
2 thin, round jalapeño slices with seeds
2 snack-sized pieces roasted seaweed/nori (about 4 inches/10 cm square)
Method
For the jalapeño paste:
In mini food processor, combine jalapeño, oil, and salt. Purée. Refrigerate in sealed container.
For the ramen:
Put hot stock in large, deep bowl. Stir in tamari, mirin, sake, and jalapeño paste. Add cooked noodles, stir with chopsticks.
For the toppings:
Arrange toppings in small piles on top of ramen, starting with chicken breast slices, ground chicken, white onion, green onion, and jalapeño slices. Stick seaweed upright along edge of bowl.
To eat, taste soup with spoon, then use chopsticks to thoroughly mix in toppings.
________
Never miss a story. Sign up for NUVO's weekly newsletter here.