Dining and Staying in Tofino During Its Winding Road to COVID Recovery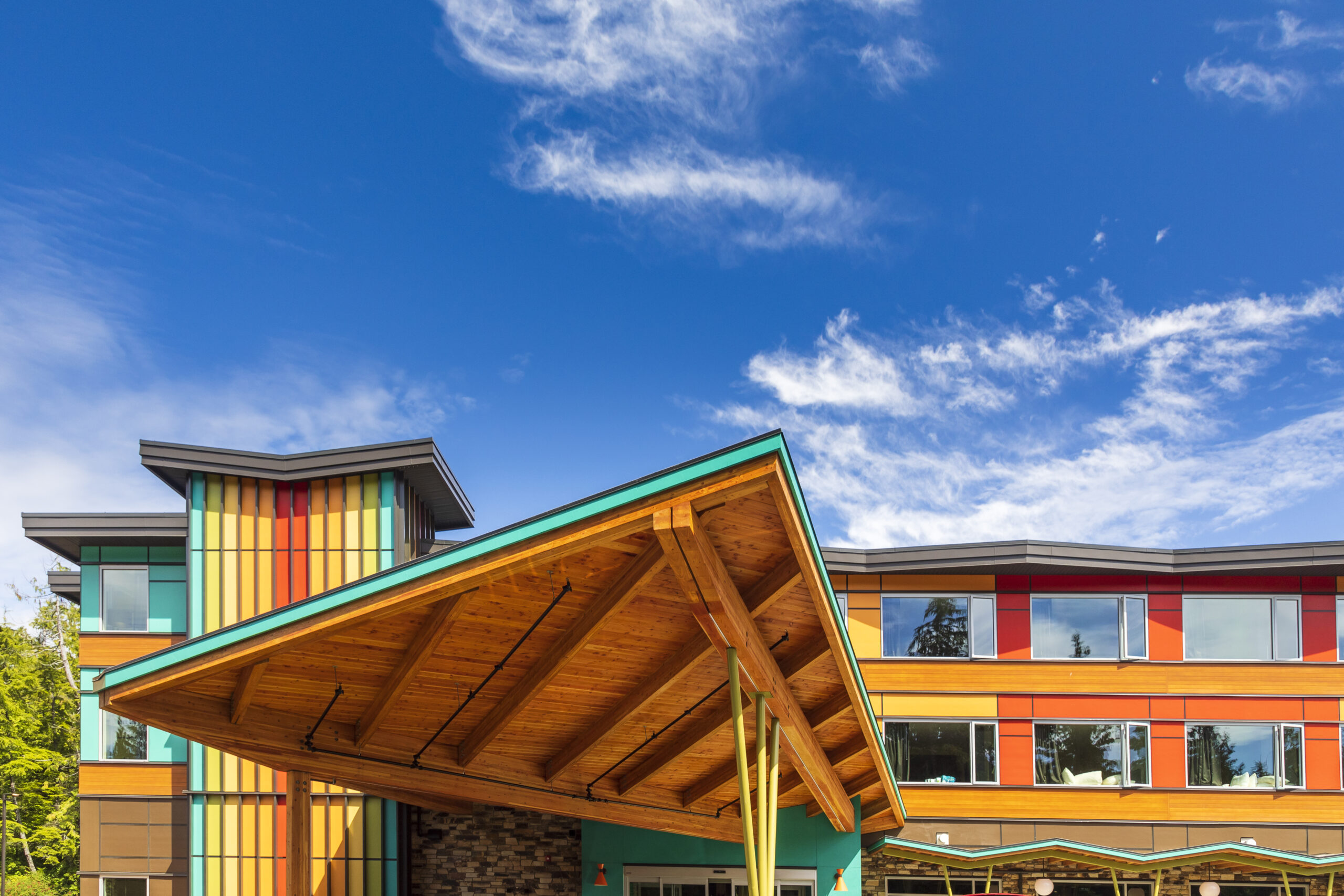 The new Hotel Zed in Tofino is hard to miss. The newest property in the the group of aesthetically oriented hotels (already in Victoria and Kelowna), Tofino's Zed has the facade of a '70s television set, with a colour-blocked exterior, a distinct overhang, and a flower-power-styled station wagon parked out front that acts as a shuttle to Tofino proper (the hotel is a five-minute drive from downtown).
Inside, the true vibe of the hotel is revealed. An amazing lobby with a sunken couch, a dancing room, a psychic room, a period-correct office where guests can read or work, and an arcade are some of the amenities already built, and a bar, rooftop lounge, and outdoor hot tub in the woods are coming as soon as COVID restrictions allow. It is a magical place with comfortable rooms and a thoughtful design. Even better is that the hotel is taking real steps to ensure the housing of its staff in a town where it is famously difficult to secure residential accommodation. Many seasonal employees opt to camp, which is fine in the summer but presents problems in the notoriously wet winters. The stress on labour accommodation has become even starker with the closure of Poole's Land.
Hotel Zed is one of a few new lodgings that have opened in Tofino in the last year, and as well as being a marker of the past with its retro sensibilities, it is also a sign of things to come for the small Vancouver Island destination.
A long-running trope of the West Coast surf town is the locals-versus-tourists divide, which can certainly be seen in Tofino. The tension has been somewhat exacerbated by concern over the spread of COVID to the residents in Tofino and neighbouring Ucluelet. After opening up, the areas experienced a rush of inconsiderate tourists that led local officials to issue a statement and launch a campaign to promote patience and understanding.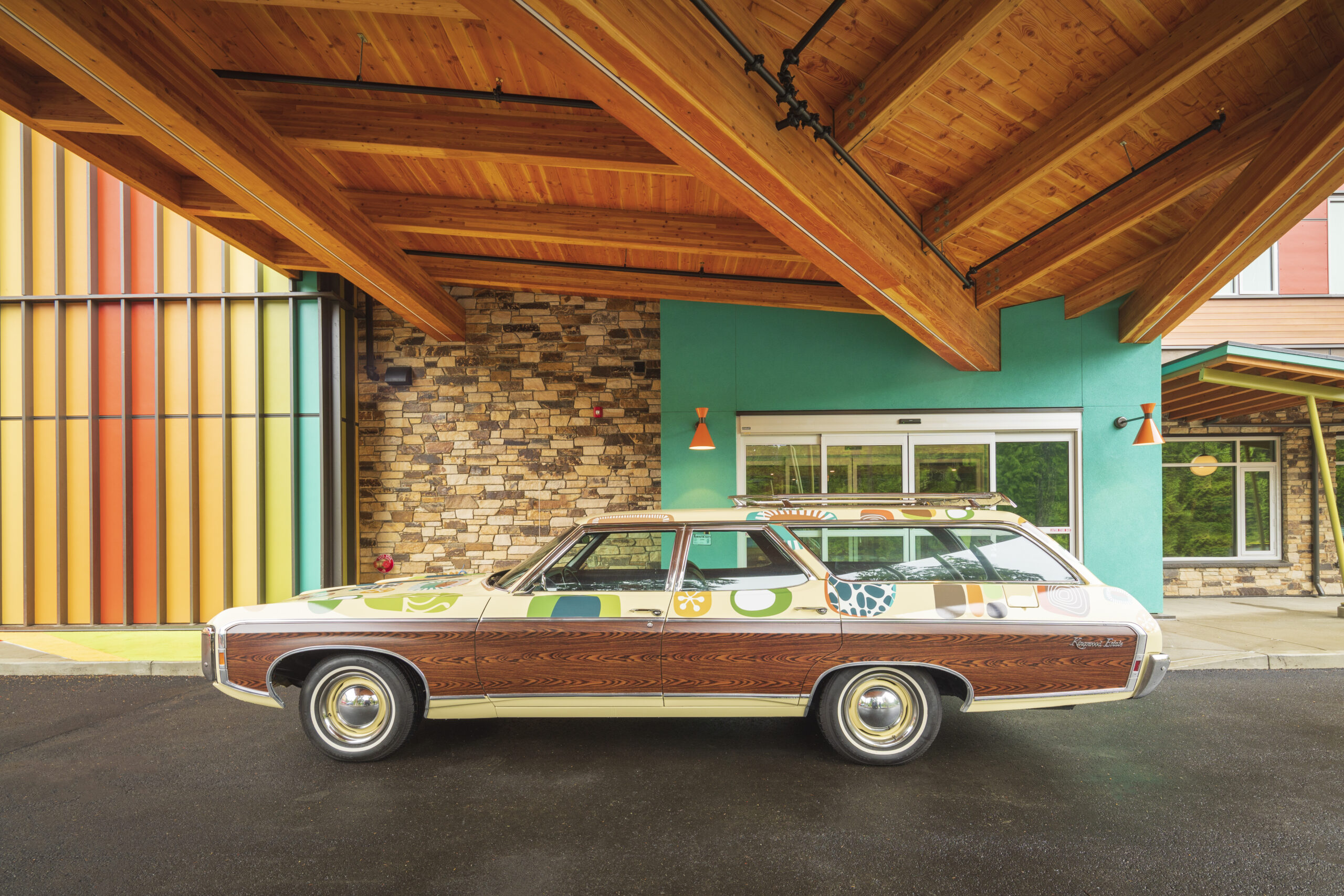 The limited room for building in the area has also made some locals skeptical about the increase in tourists and of further development. Concern from local Indigenous communities must also be taken into account when reopening. With a statement from the Nuu-chah-nulth Tribal Council in June, the governments of Tofino and Ucluelet have made it clear that the resumption of economic activity should in no way endanger the First Nations people of the Vancouver Island coast
That's why it is even more important for local businesses to be mindful of the building constraints and needs of the community. A spokesperson from Hotel Zed explains that management aims to be as much a part of the town as possible. To do this, they have taken a literal approach, building a bike path through the lobby that invites anyone to cycle through the hotel itself. Additionally, the hotel has made room for SWELL, a surf shop that was housed in the building formerly on the site, as well as partnering with local restaurants.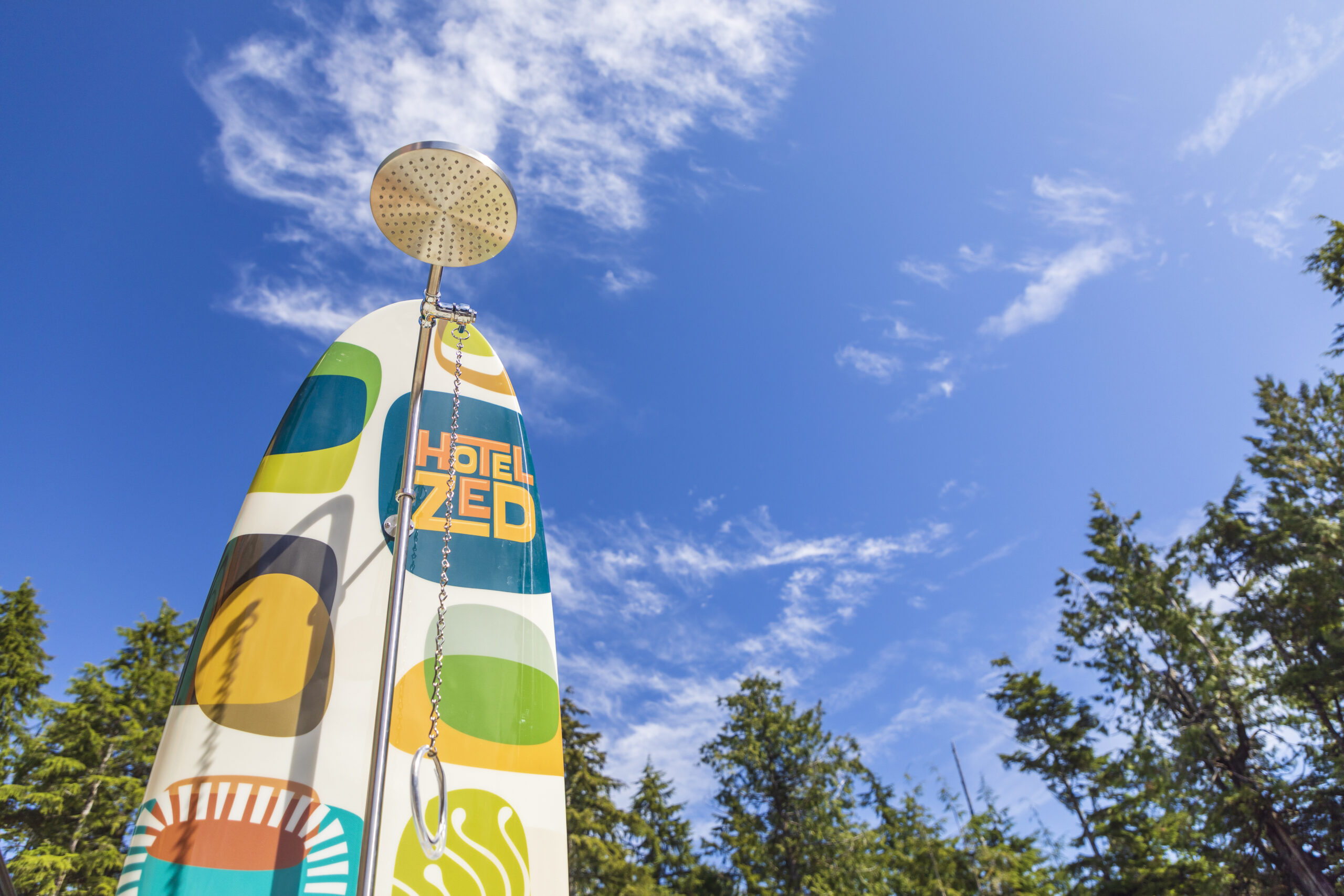 One of these restaurants is Shelter—with its fast-casual younger sibling Shed—whose menus are designed by chef Matthew Kane. Kane says that the staff of both restaurants have been working hard to accommodate the influx of in-country tourism while staying inventive to make menus more adaptable for takeout. Tip: The chicken wraps and tuna burger at Shed are definitely worth checking out.
Karen Debi, general manager of Shelter, explains that many of the seasonal staff did not return, and because of budget cuts, Shelter has had to reduce operating hours. For popular restaurants, this means booking reservations far in advance, though it is well worth it.
Debi, as well as Duane Bell, the owner-operator of Rhino Coffee House, are enthusiastic about new ventures like Hotel Zed because they provide structured ways for tourists to come, enjoy, and, of course, eat.
Bell, who worked for years under Chris Le Fevre, a major property developer in the area, smiles as he walks up and down the sidewalk in front of Rhino with a megaphone, calling out names but also instructing the crowd waiting outside for food to take a walk while they wait. No one wants a crowd here, but Bell seems in high spirits and so do the patrons after they've received their craft-brewed coffee and Rhino's iconic doughnut sandwiches. For a nice sit-down breakfast and romantic views of the water, you can also visit 1909 Kitchen at the Tofino Resort and Marina.
Driving between Hotel Zed and town, especially on a long weekend, one sees cyclists on the roadside bicycle path as well as numerous cars—most with surfboards strapped to the top. Surfing is the social currency here, and it is perhaps for that reason—compounded with the area's stunning beauty—that so many people flocked to Tofino after lockdowns were lifted. Being in the water, outside, far from the city also feels like being far away from the pandemic, a sentiment many surfers seem to share, including an instructor for SWELL's surf school, who notes, "I've spent almost no time in town in the last few months."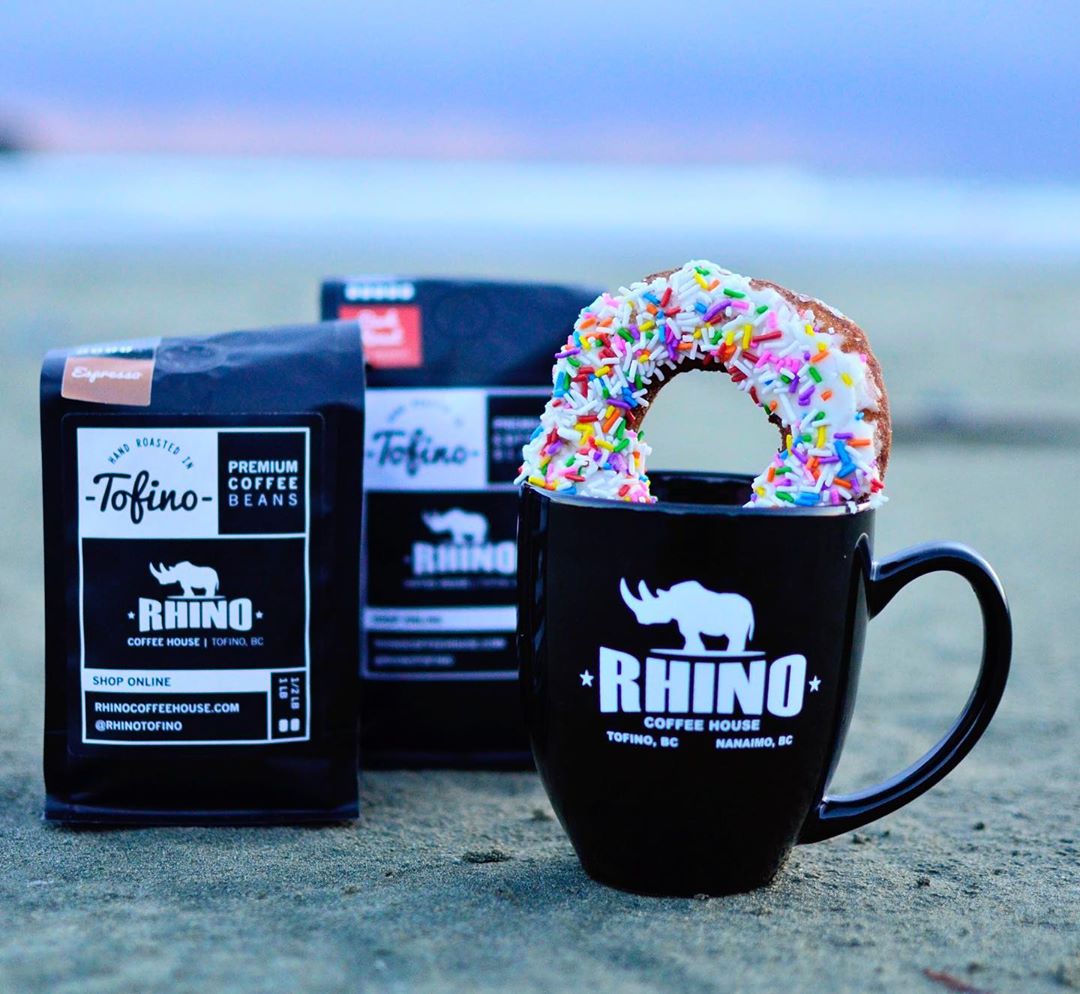 Some movement away from downtown Tofino could help take some of the stress off the town. Places like Hotel Zed and some of the stunning campgrounds like Bella Pacifica present great options for staying nearby but not too close.
Anyone staying at the campgrounds—or in Tofino generally—should also check out Lil' Ronnie's BBQ on the Mackenzie Beach Resort property. As someone who spent a lot of time in the American South as a child, I can report that this barbecue is both classically delicious while also humbly innovative, the hallmark of a great barbecue joint. Ronnie Lee, owner and pit master, has created a great atmosphere for socially distanced eats. Lee will cook everything from classics like pulled pork and coleslaw to cauliflower burnt ends (he doesn't shy away from veggies) and decadent nacho dishes that involve Doritos. Lee is one of the many who have come to Tofino looking for the mythic island lifestyle and succeeded by building a community around his decadent and delicious food.
One common theme that Lee and Kane relay to me is the importance of the Tofino Ucluelet Culinary Guild to local restaurants, especially due to the pandemic. Since supply chains have been stressed, Bobby Lax, who runs the guild, has been working overtime to bring local-food systems into operation in the area, travelling up and down the Island's coast sourcing edibles. Closed borders and disrupted lines (especially to remote places) have shown the necessity of this work in keeping high-quality fare coming from the amazing chefs who depend on these ingredients.
There are so many amazing things about Tofino, and so many amazing people keeping the place ecologically secure and culturally potent. Go, but when you do, be gentle.
_________
Never miss a story. Sign up for NUVO's weekly newsletter, here.