All You Need to Know About Oregon's Pinot Noir
Carving out its own identity.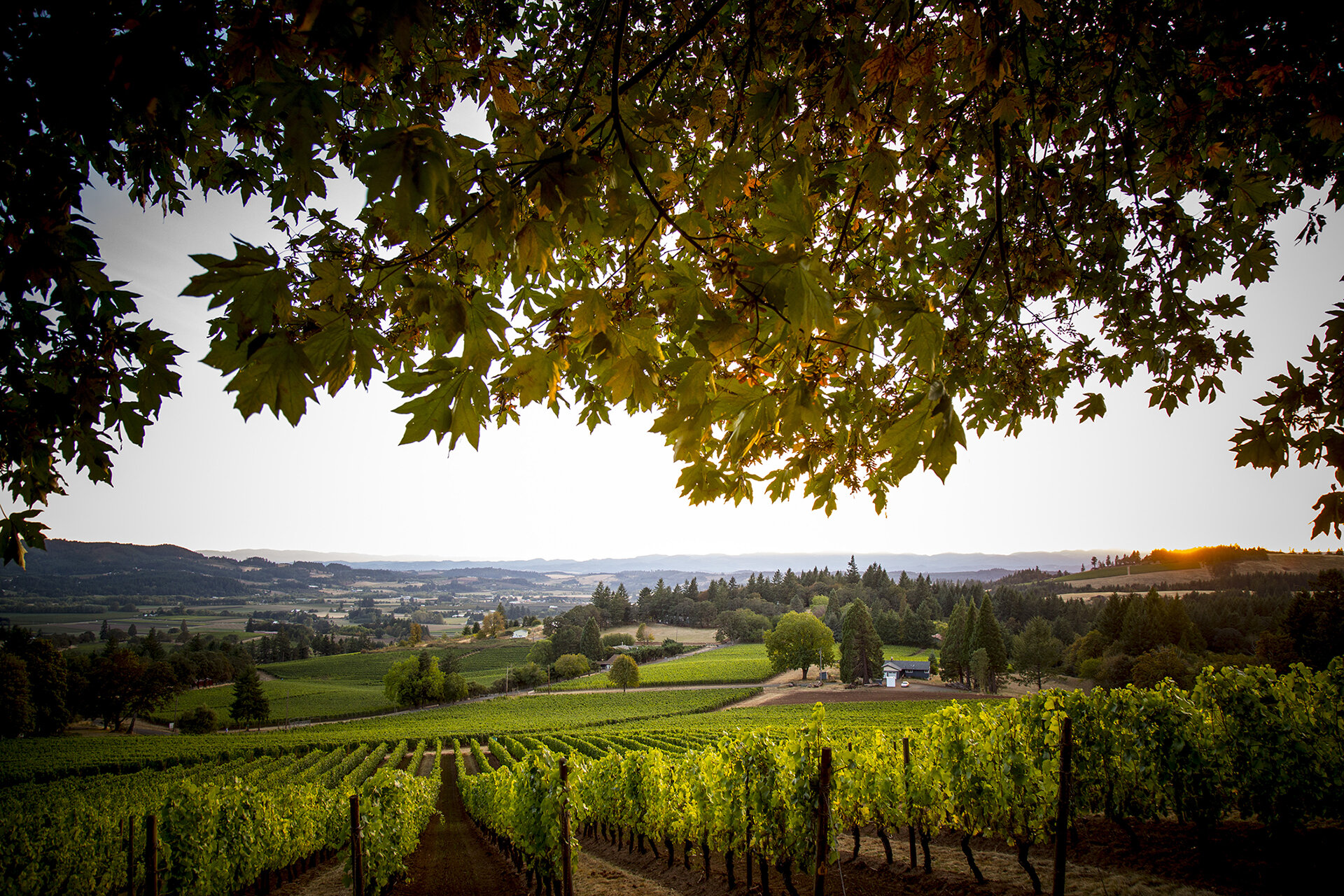 There's Marlborough sauvignon blanc, there's Barossa Valley shiraz, and there's Napa Valley cabernet sauvignon. And then there's Oregon pinot noir. In each case, the region makes much more than one wine, but its reputation rests largely on one grape variety.
In Oregon the dominance of pinot noir is clear: it occupies about 60 per cent of the state's vineyards. The second most-planted variety is pinot gris, at 14 per cent, while chardonnay takes up about half that.
The largest and best-known region is the expansive Willamette (pronounced will-AM-it) Valley, an American Viticutural Area (AVA), or appellation, which in turn includes seven smaller AVAs. David Adelsheim, a pioneer of Oregon's modern wine industry who founded Adelsheim Vineyard in the 1970s, is adamant about distinguishing among Oregon's regions: "Let's be clear. The Willamette Valley is all about pinot noir. Seventy per cent of the vines are pinot noir. Its reputation is pinot noir. Every discussion starts with pinot noir and ends with pinot noir."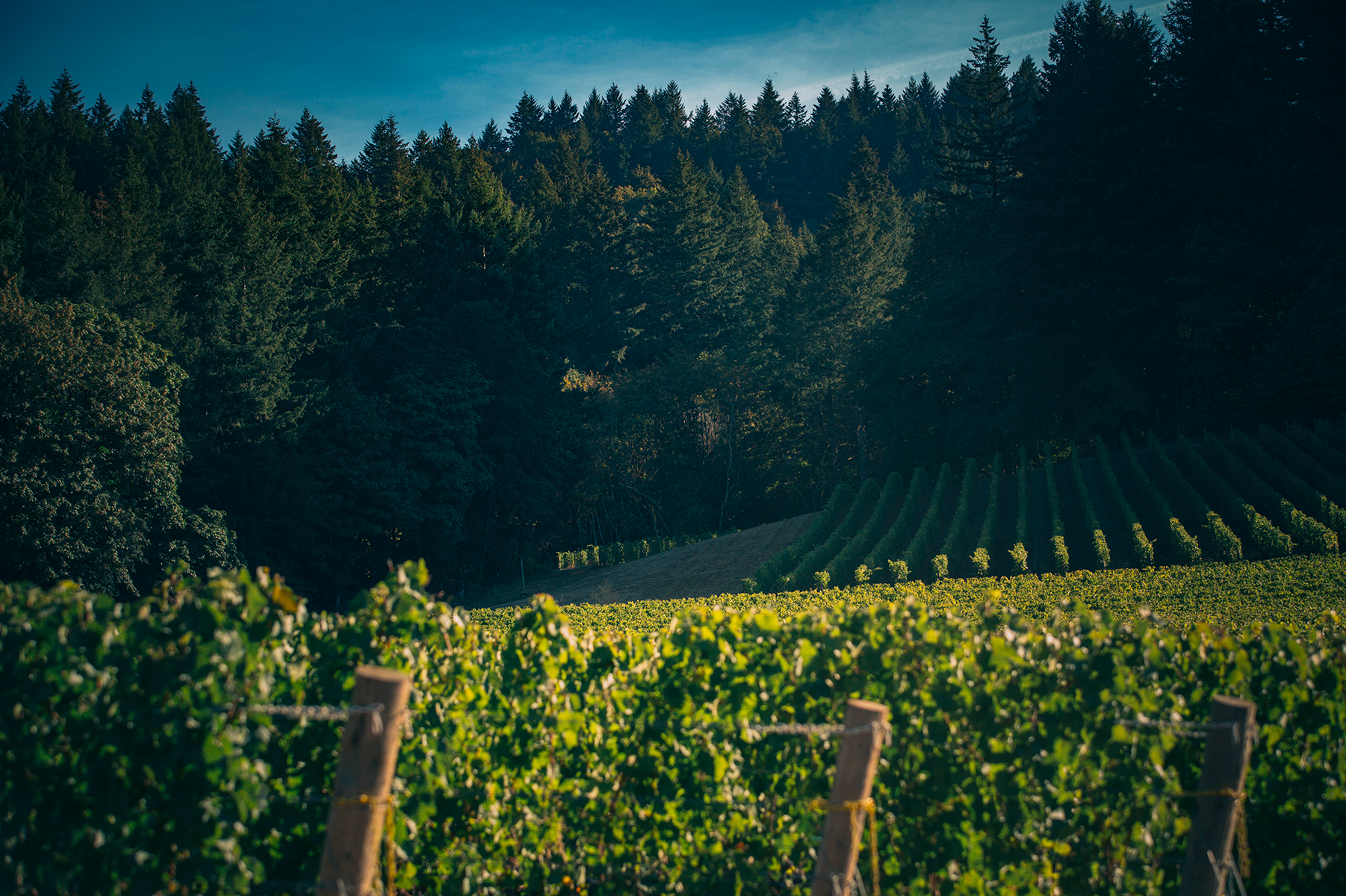 Pinot noir from the Willamette Valley established Oregon's wine reputation by the 1990s, and ever since there have been the inevitable discussions about how it compares to pinot noir from Burgundy, considered the grape's benchmark region. This is not peculiar to Oregon—every wine region producing pinot noir has undergone endless comparisons with Burgundy. But what is notable about Oregon is how few of its pinot noir producers declare that their wines are "Burgundian," a claim made far too often in some other regions.
There is, though, a Burgundy connection in that eight Burgundy wine houses and producers, including Drouhin and Jadot, have established wineries in the Willamette Valley.
Again, David Adelsheim is clear: "We're not claiming we are like Burgundy, but we're making a style that makes sense in the Willamette Valley. Our 'place' is conferred on the wine. What does pinot noir do in our little place? How to describe it to consumers?"
Adelsheim answers his own questions: the region's pinot noirs generally have higher acidity, greater fruit intensity when they are young, and are more drinkable when they are young because their tannins are rounder. Even so, he says, within that general description there are variations by place and winemaker.
Bullish about pinot noir, Adelsheim sees a bright future for chardonnay. As he sees it, early attempts with this variety foundered because of poor clonal selections and because the grapes were picked too late. More suitable clones and earlier harvesting have produced chardonnays that are "seductive, with their own style and personality and acidity that keeps the wines fresh—a high-wire balancing act that is actually quite stunning."
Adelsheim has extended the chardonnay lesson to pinot noir, arguing that we need to pick our pinot noir earlier. Until recently, producers have been afraid harvesting earlier would produce green tannins, but, he says, burgundies have a "green tinge" when they're young, and it works for them.
For all that the Willamette Valley is dominated by pinot noir, Adelsheim sees a future for other varieties elsewhere in Oregon. The state has many different growing conditions that depend on elevation, proximity to the cooling effects of the ocean, and topographical quirks. In some regions, he says, Rhône and Bordeaux blends are "starting to turn heads," and he points to successes with varieties as diverse as syrah, pinot gris, cabernet sauvignon, and tempranillo. "There are 150 varieties that would do well somewhere in Orgeon," he says. About half that number have been planted so far.
Pinot noir might be dominant, but all the wines of Oregon are well worth exploring.
Selected wines from Oregon
Adelsheim Vineyard Breaking Ground Pinot Noir 2016 (Chehalem Mountains)
Boedecker Cellars Stewart Pinot Noir 2015 (Willamette Valley)
Citation Pinot Noir 2015 (Willamette Valley)
Left Coast Estate The Orchard Pinot Gris 2019 (Willamette Valley)
Stoller Family Estate Pinot Noir 2019 (Dundee Hills)
Wetzel Estate Pinot Noir Reserve 2017 (Van Duzer Corridor, Willamette Valley)
Wetzel Estate Chardonnay 2017 (Van Duzer Corridor, Willamette Valley)