Surf House by Feldman Architecture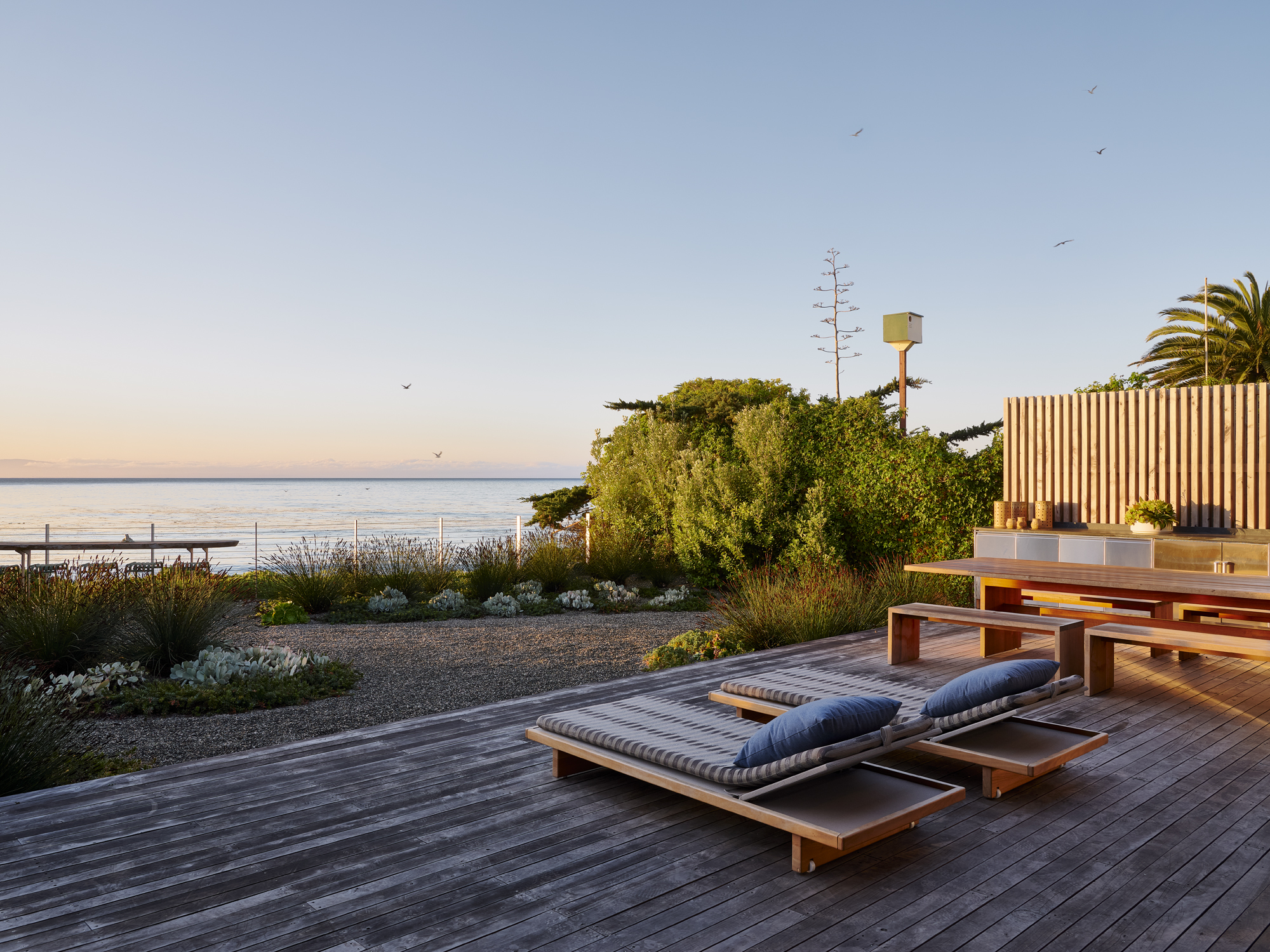 Anyone who has surfed a location for multiple days at a time quickly realizes how to learn the water. What seemed to be chaos becomes a semipredictable rhythm of rising and falling water; familiarity with the water, with the rocks and land is something that surfers gain after spending lots of time simply waiting for the right wave to come.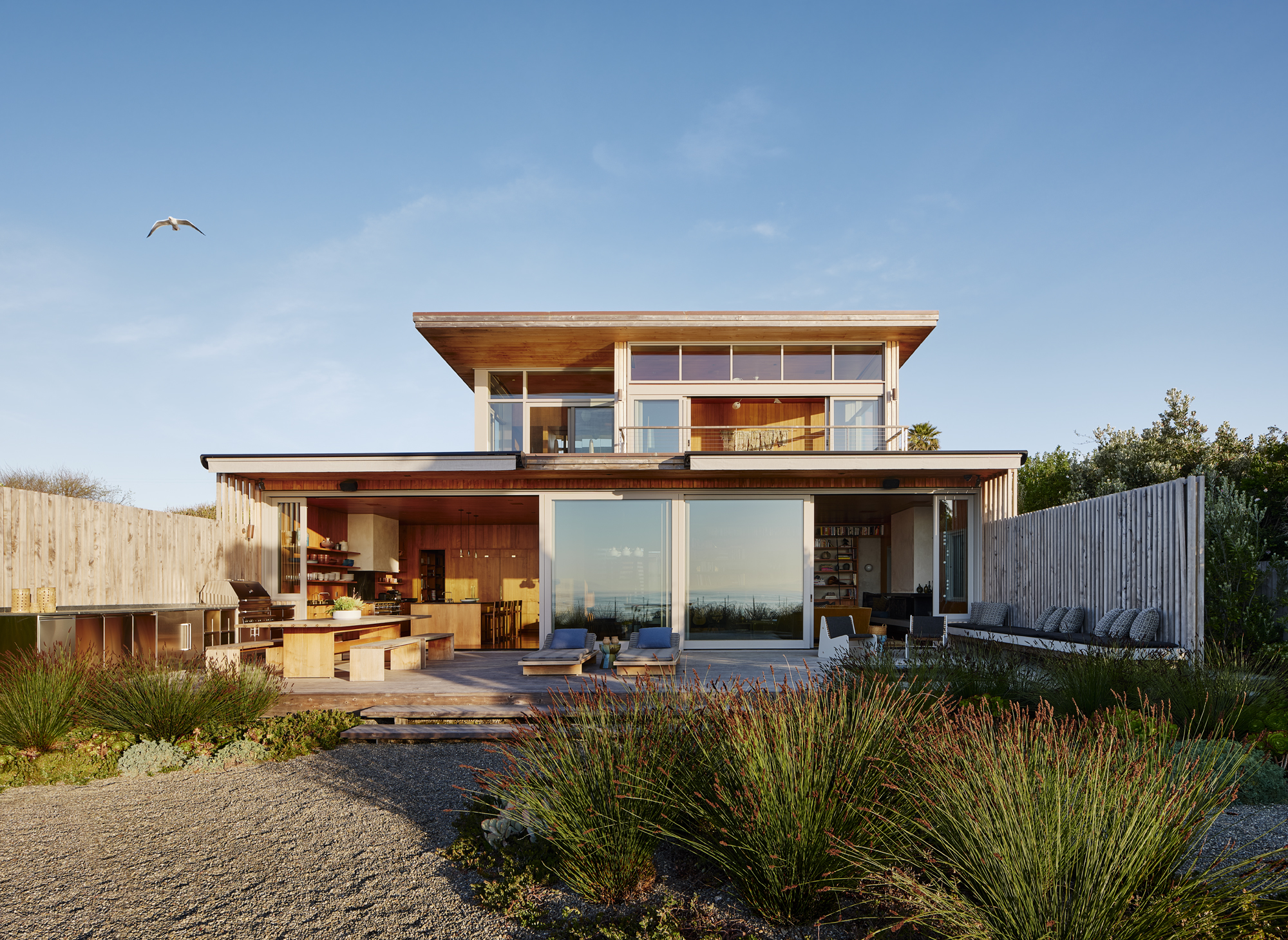 It was such patient observation of, respect for, and interaction with the environment that inspired this Santa Cruz home by Feldman Architecture. The clients, a family of surfers, wanted something that would integrate well with the natural patterns and the delicate siting—building in this area of California involves restrictions and setback requirements because of the delicate coastal eco-systems.
The primary home is accented by two smaller structures in the yard facing away from the ocean. The three structures act as a shelter for the deck in the front yard, while the seaward face is wide open to the views and the ocean breeze.
The primary structure, on a rise overlooking the water, is two storeys, with the flat roof sloping gently upward toward the water to give a sense of air flow and openness on temperate coastal summer days.
The material palette is mostly warm wood. Monterey cypress was used as cladding throughout. By enlisting local woodworker Evan Shivley of Arborica, the building process involved using reclaimed wood as well as waste from the milling processes, giving the home its organic feel. Simple floor-to-ceiling glazing on the seaward exterior as well as sliding doors create the liminality of shelter so desired in the California coastal home.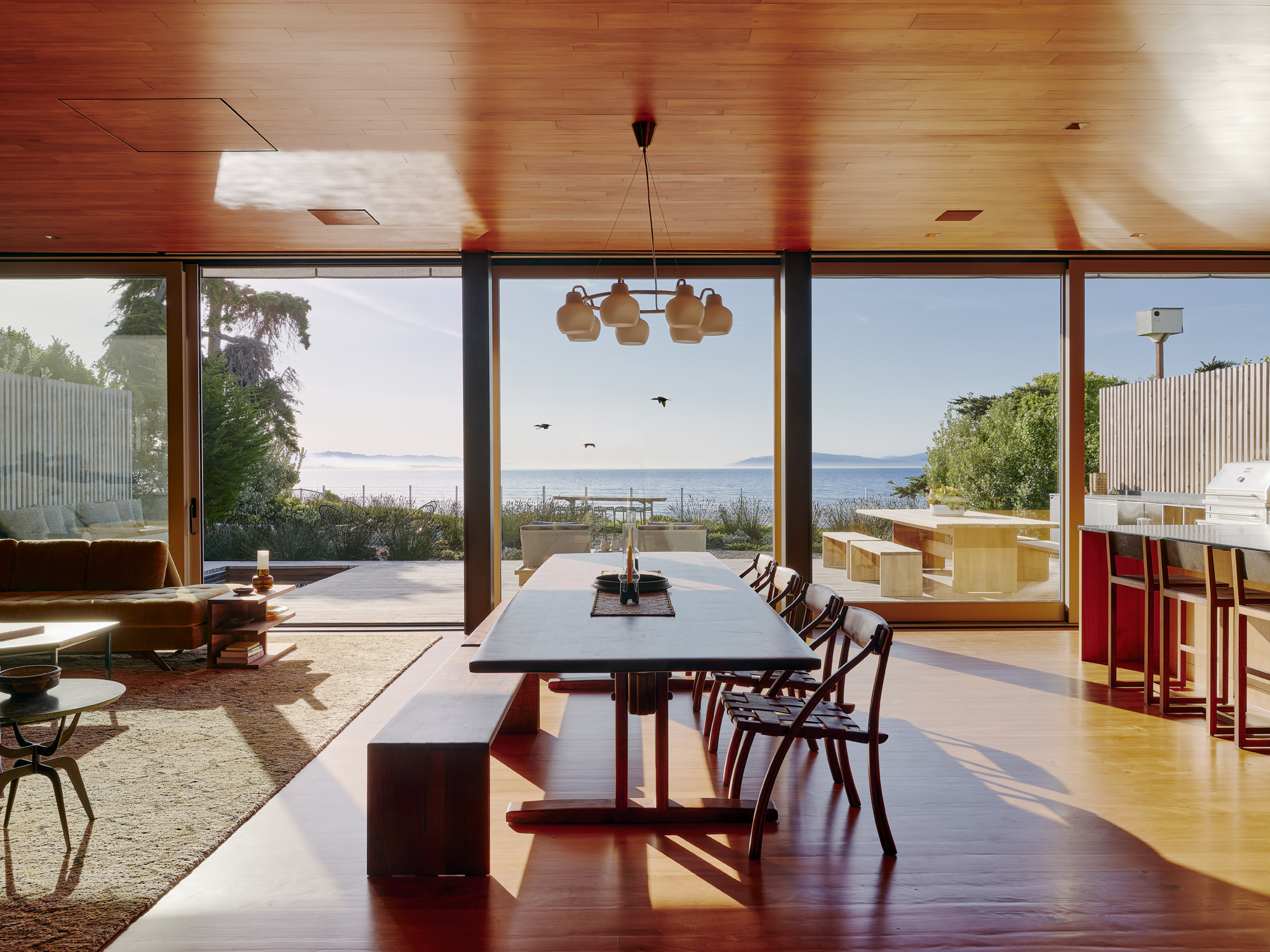 The upper floor is finished in plaster, giving a feeling of stability and security. Visitors will stop in their tracks when they see the deep-blue sea through the well-placed windows; these vistas allow stunning contrasts between the environment and the material palette of the house.
Generous balconies on the more-public bottom floor and the private upper level provide constant views of the ocean and surfers. The home's casual details are complemented by great architectural details such as the wooden floating staircase with a strong central spine.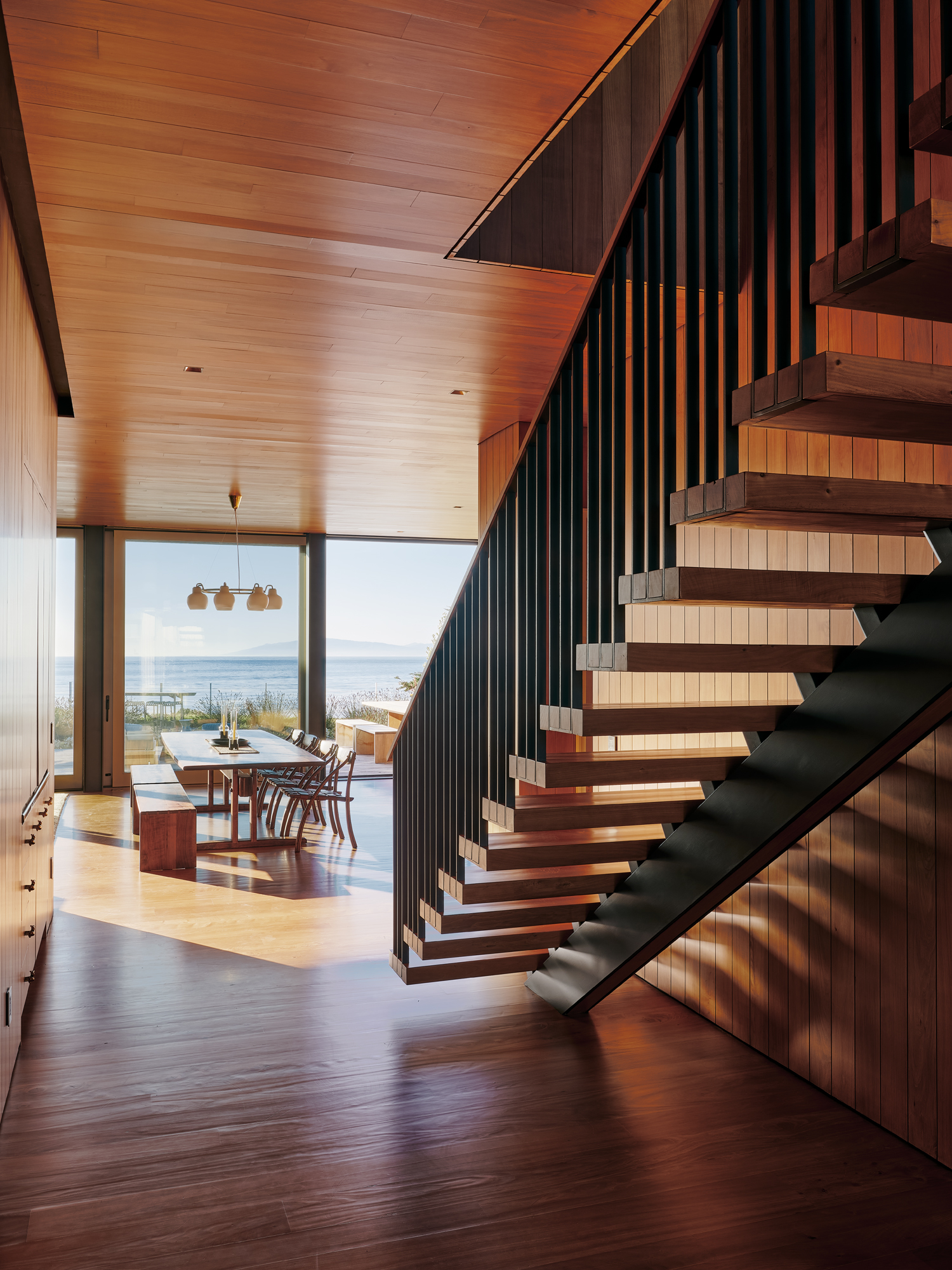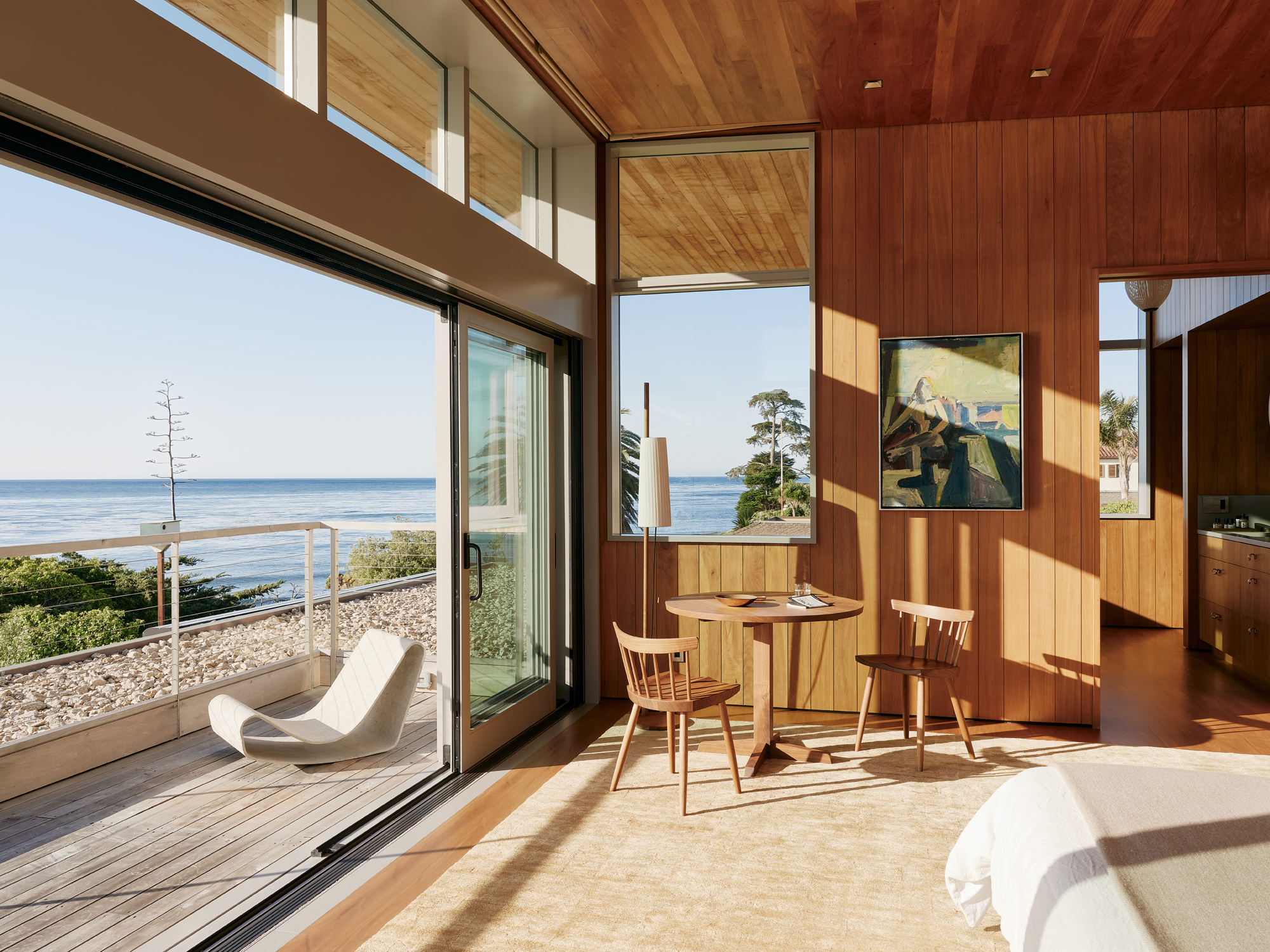 Overall, the home is extremely relaxed. It calls attention to itself with its gentle transitions between spaces and a degree of flow through the materials reminiscent of the movements of the surfer. Smooth, gliding details give an overall sense of poise and grandeur that suits this famous surf town.
Photography by Joe Fletcher.
Part of our Home of the Week series. Read more HERE.