Top Chef Canada's judge opens up.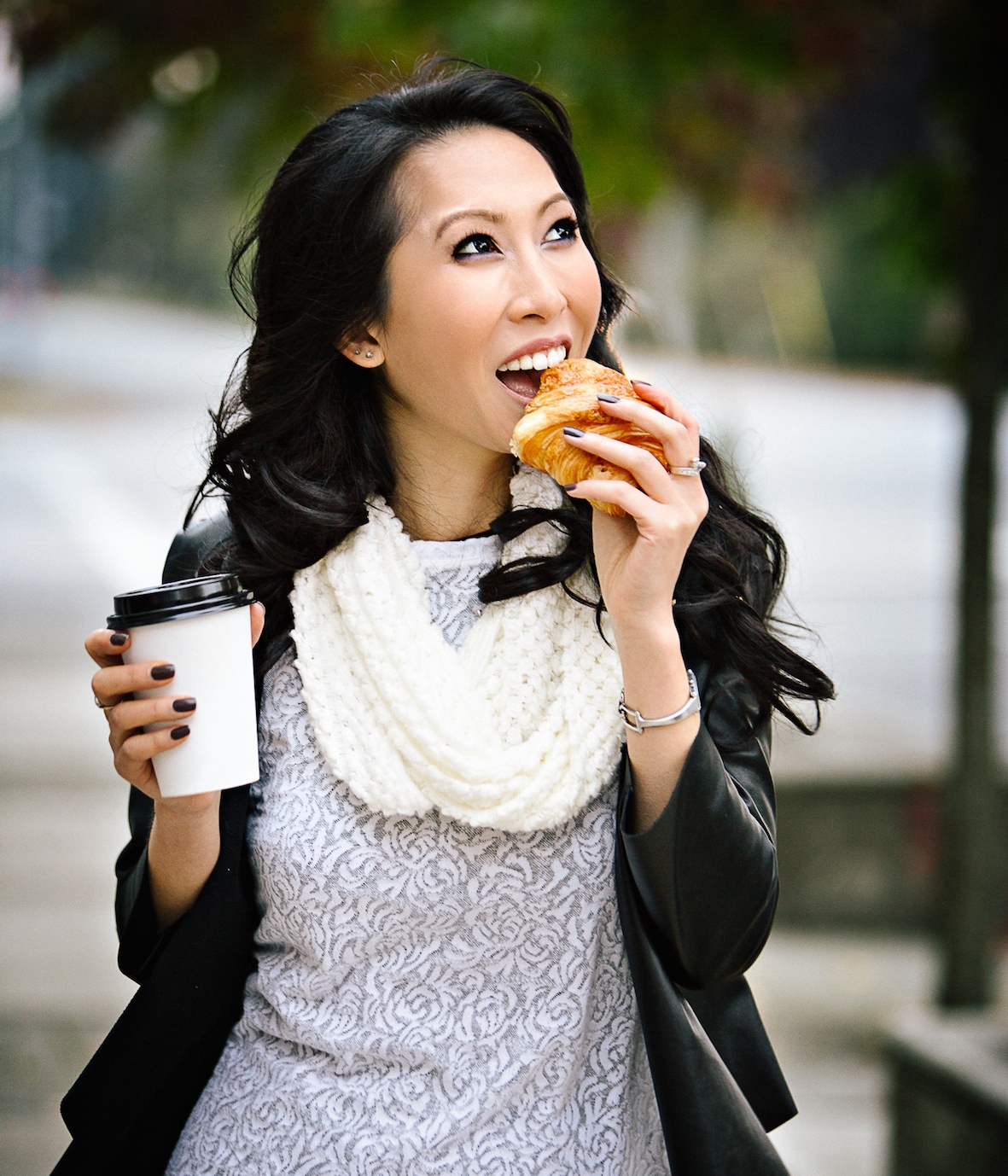 Online, Vancouver-based food blogger Mijune Pak is best known by her handle, Follow Me Foodie—a moniker she settled on hastily upon discovering "For the Love of Food" was already taken. Back in 2009, when Pak was securing domains, her brand-building aspirations were admittedly half-baked—Pak's entry into the world of blogging was precipitated not by a desire for fame, but by the limitations of her Hilroy notebooks. A lifelong food-obsessive prone to scrawling thousand-word food journal entries about her favourite Parisian croissants and the Hungarian cafes she discovered by shadowing elderly patrons in Budapest, Pak just wanted a way to stay better organized. Her sister suggested the blog.
As her recent appointment to the panel of judges for Top Chef Canada's fifth season suggests, Pak's star rose fast. "I decided if I was going to run this blog I was going to post Monday to Sunday, one new restaurant every day," she laughs. "On average, I was writing 2,000 words a day for three and a half years. My longest entry was 20,000 words on one restaurant." In 2015, Pak estimates she ate at 588 restaurants. In 2016, the number was 641. "If there's a dish I want to try, I'll make room for it," she says. "Curiosity trumps stomach capacity."
Pak's drive to learn about food is honest and inextinguishable—and it's earned her a reputation as a human encyclopedia of all things foodie; nothing gets past her. It was this evident passion, in part, which incited Top Chef Canada host Mark McEwan to suggest producers of the show contact her for a judging position after the two met over a meal of hot pot with a clutch of Vancouver chefs and foodies one evening. When she ultimately got the job, Pak cried from happy surprise. "I know they were taking a risk on me—there has never been a Canadian not from Toronto as a resident judge on the show," she says. "I started as a blogger, the credentials of a blogger are very love it or hate it; you're not a journalist, you're not a chef, you're just some random person who likes to eat—so their faith in me was really impactful."
"If there's a dish I want to try, I'll make room for it," she says. "Curiosity trumps stomach capacity."
Pak's fellow judges for the season—an "all-star" edition of the show in which chefs from past seasons return to face new culinary challenges in a bid to win a grand prize of $100,000—include food writer and restaurant critic Chris Nuttall-Smith, and Toronto restaurateur Janet Zuccarini. In keeping with her character, she prepared for her role with prodigious research, re-watching every episode of the show's four seasons and dining at each competitor's restaurant, sometimes more than once. "There is a reason I'm included in the show that goes beyond my social media reach," says Pak, "I study."
Viewers can look forward to Pak's dazzling scope of reference coming in handy when competitors attempt culinary concepts progenated by others, or try working in ambitious, internationally-inspired flavour pairings. Her words of advice to would-be top chefs? "Always try and improve, and be open to constructive criticism," she says. "Everyone's going to have their opinion, and you should expect it in the service industry. I think it's important to always remain humble."
Season 7 of Top Chef Canada is now on Food Network Canada.
Photo courtesy of Three Sixty Photography.
_________
Never miss a story. Sign up for NUVO's weekly newsletter.