Delysées's Champagne Macarons
Moët-spiked macarons in Toronto.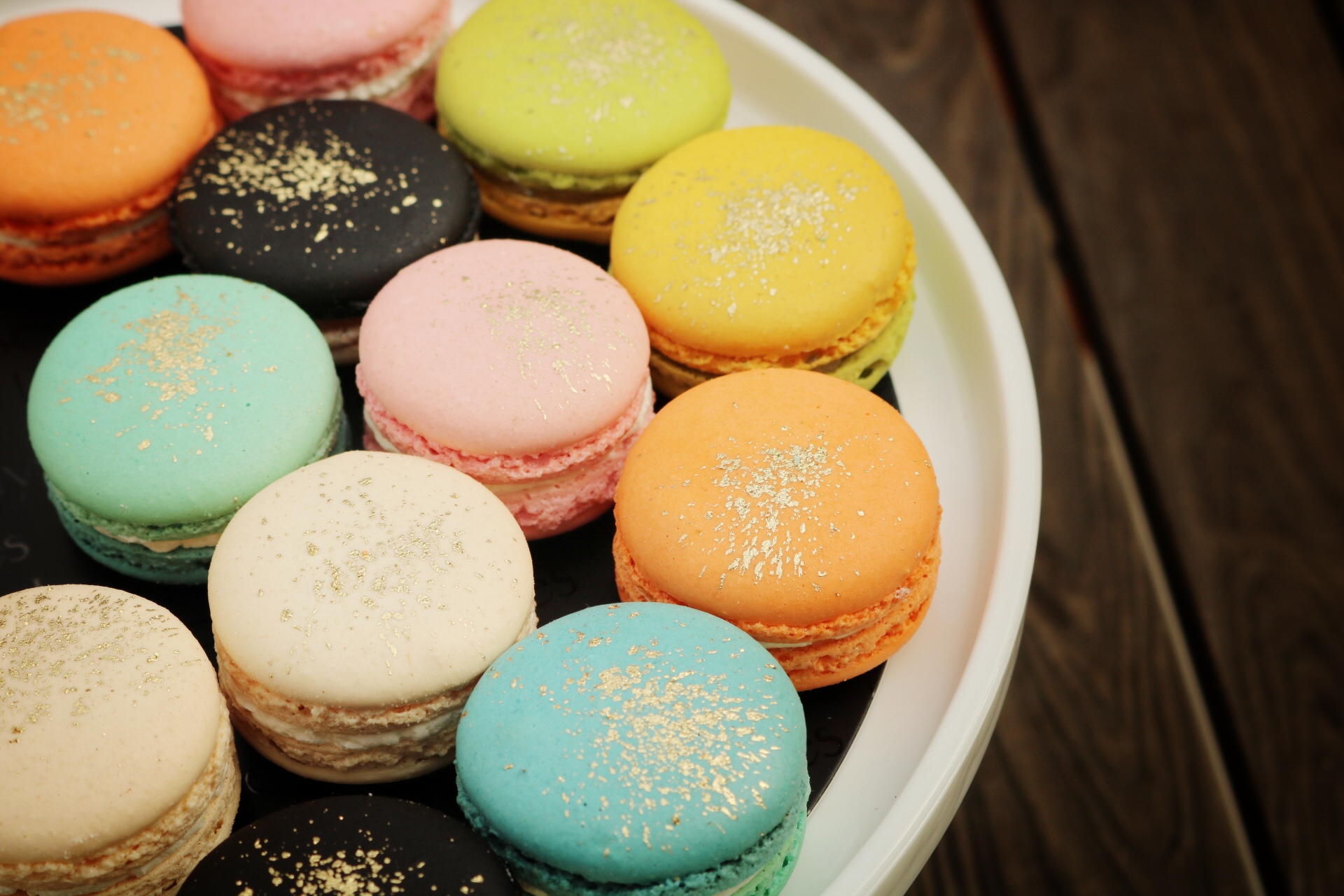 In 2013, Parisian-born, Toronto-raised baker Fred Naggar opened Delysées Bakery—a minimalist-modern café with white walls and Philippe Starck chairs,inspired by Parisian high-end grab-and-go joints, with sandwiches en carte, and sweets to go with them. Since opening, Delysées's fine, light croissants and artistic desserts have become known as some of the city's best (Delysées provides pastries for clients like Kit and Ace's Sorry Coffee, and Nordstroms's cafes) in part thanks to Naggar's constant innovation. His latest creation, a collection of eight champagne-flavoured, gold leaf-frosted macarons, filled with a still-alcoholic Moët jelly and buttercream in flavours like Earl Grey-blueberry, mint mojito with gin, and wild berry, were launched upon the opening of TIFF 2016. "We found a way of cooking the champagne while retaining some alcohol," explains Naggar. "But we have to work fast. Five bakers have 15 minutes to pipe a batch of 400 because the champagne jelly wouldn't hold longer before having a chance to set in the fridge." One flavour even uses champagne, chocolate, and pop rocks (a special, coated kind that pop in your mouth, not in the baking process). The champagne macarons may be sent, cool-packed for next-day delivery, via Giftagram, across Canada—that is, if the TIFF crowd doesn't get to them first.
Delysées, 780 King St. W., delysees.com, 416-360-0095