Calgary's 5 Best Ice Creams
On the quest for the country's finest.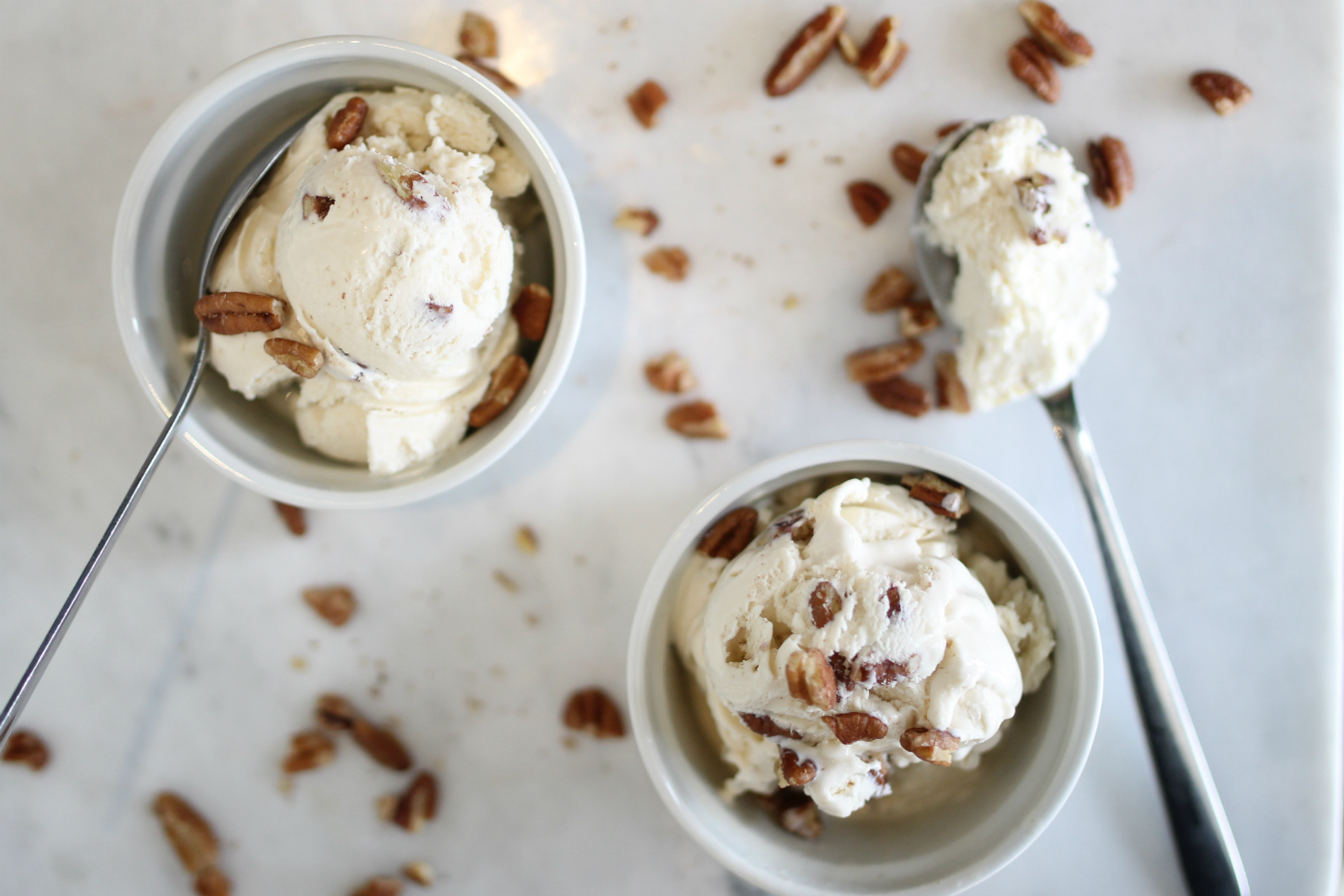 We asked judges in Vancouver, Calgary, Montreal, and Toronto to select their respective cities' finest ice creams. Here are Calgary's results.
Village Ice Cream
Now with three locations, Village is making even more Calgarians happy with their freshly-churned batches of ice cream and sorbets. Crafted with local and seasonal ingredients, the salted caramel, Girl Guide–cookie inspired mint, and locally-roasted Phil & Sebastian coffee flavours are tough to choose between. Try them scooped into a freshly-made waffle cone or cup topped with homemade hot fudge sauce and a sweetened sour cherry.
Fiasco Gelato
For 11 years, Fiasco Gelato has crafted small batch artisan gelatos and sorbettos in a myriad of flavours, from cassis to cookie dough to green tea lemonade. You'll find their frosty pints in markets and grocery stores around town, as well as being scooped and served up from their ice cream truck and at their flagship café, where it's served sandwiched between two house-made cookies.
Made by Marcus
Made by Marcus makes dense, ultra-premium ice cream in small batches using (mostly) local ingredients (think lemon curd and wild blueberry, raspberry-cardamom, or the seasonal wonder of burnt-honey rosemary), and distributes it to shops and markets around town. Ice cream bars are available too, which you'll often find at markets and festivals via the Made by Marcus bike.
MacKay's Ice Cream
In Cochrane (about a 20 minute drive northwest of Calgary), the MacKay family has been making old-fashioned ice cream since 1948. During the summer, their outpost is a popular destination for dessert-bound pilgrims, but you can also find MacKay's in Calgary's grocery stores—look for uniquely Canadian flavours like Saskatoon berry and Nanaimo bar.
Manuel Latruwe
Not many people know that this fine Belgian bakery also makes some pretty amazing ice cream in classic flavours like stracciatella and strawberry, from scratch. In a fresh-made waffle cone, by the pint, or as an ice cream sandwich, it's ideal when you want to just grab some spoons and find a piece of grass in the sun.
Photo courtesy of Village.