Bemelmans Bar at the Carlyle
The best people-watching in New York.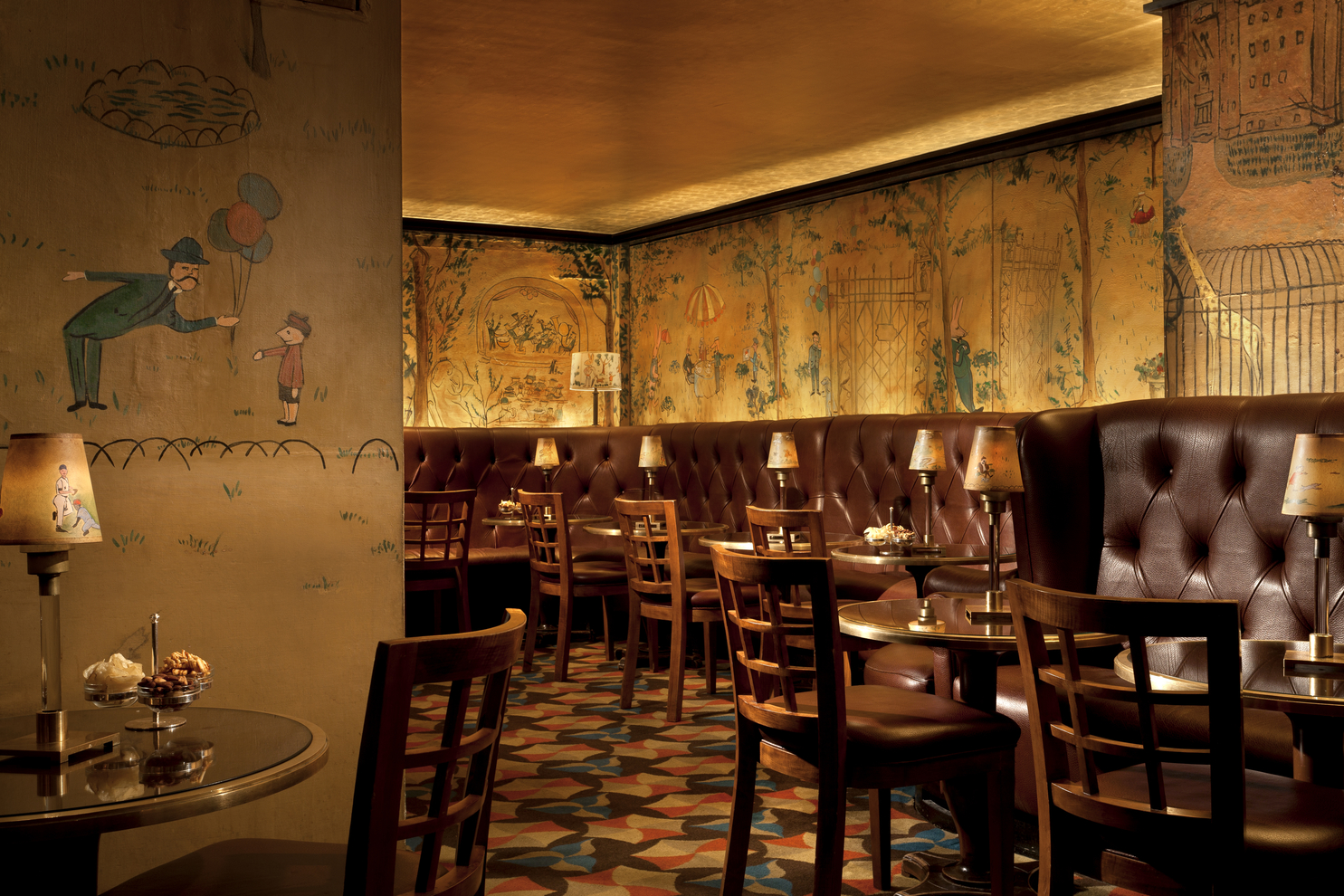 There are bars—and then there's Bemelmans.
The 87-year-old, low-lit lounge at the Upper East Side's tony Carlyle Hotel is rightly famous for its meticulously-crafted, if eye-wateringly expensive, cocktails (think $25 U.S.D. for an admittedly faultless Old Fashioned). But its real draw isn't the drinks, or the varied bar snacks, or even the intricate murals patterning all the walls (painted by Ludwig Bemelmans, most famous as the illustrator of the Madeline series of children's books). It's not even the mellow, old-school live jazz that plays here most nights between the candlelit round tables (famous recent Bemelmans performers have included Chris Gillespie and Woody Allen).
It's the people.
When it comes to flagship destinations of old New York (think wood-paneled bars and dames in ermine rather than hipsters with latte art) there aren't many places left. The Plaza has become a gaudily-reconstituted shadow of its former self after several waves of purchase and renovation. The Campbell Apartment, a no less gorgeously-appointed speakeasy hidden in an unfrequented corner of Grand Central Station, lost its lease; the owner of its replacement, Scott Gerber of the W Union Square hotel, boasted of his plans to take out the historical fixings, add contemporary lighting and electronic music, making the place welcoming to the kind of tech-bros who prefer wearing T-shirts and jeans to the bar's once-mandatory suit and tie.
Perhaps it's the admittedly stodgy location, on 76th and Madison. Perhaps it's the price point—the cover during music sessions alone ranges $15-25 a person. Or perhaps it's just the sheer pleasure Bemelmans takes in being Bemelmans. But for people-watching grandes dames, master-of-the-world businessmen, and the no-less-fascinating younger women who come to the Carlyle in the hopes of convincing one of them to buy her a drink, there's nowhere in the world quite like Bemelmans.
The real draw of Bemelmans isn't the drinks, or the varied bar snacks, or even the intricate murals patterning all the walls—it's the people.
In the years that I've been going to the bar (usually, to be fair, because somebody else is paying), I've seen the locals who address the bartenders by name, and the tourists overwhelmed by the splendour. I've been bought several rounds of fine champagne by a former ambassador (he identified himself only as "Joe") who rhapsodized (much to the embarrassment of his younger female colleague) about the beauty of New York, how you can start with nothing—as he did, on a stoop in Queens—and work your way to the top. I've seen a pair of preternaturally attractive Nordic tourists sail in at peak hour with easily $10,000 in Brooks Brothers and Hermès shopping bags, only to be baffled when told they couldn't take a bar stool seat for each of their bags as well as their own rear ends (they left in a huff). I've been chatted up by a desperate Russian blonde on a date with a much older man, who dug her nails into my wrist and gave me a look of horrified complicity ("you know what it's like, don' you sweetheart?") while her adoring date was in the bathroom. (She complimented my outfit. I was far more pleased than I should have been). I've seen trust fund Upper East Side boys in pink trousers and blue button-down shirts break into school songs. I've run into beautiful women sobbing on top of one another in the (gorgeous, Baroque) bathroom. I've overheard elderly women—their Birkins taking up half the bar—complain, without irony, that even the Upper East Side is "going downhill these days". I was once very seriously proposed to by a businessman who announced that he'd decided his new purpose in life was to make me happy, and offered to prove this by buying me a car, or my own perfume company, or diamonds (I never did receive those diamonds).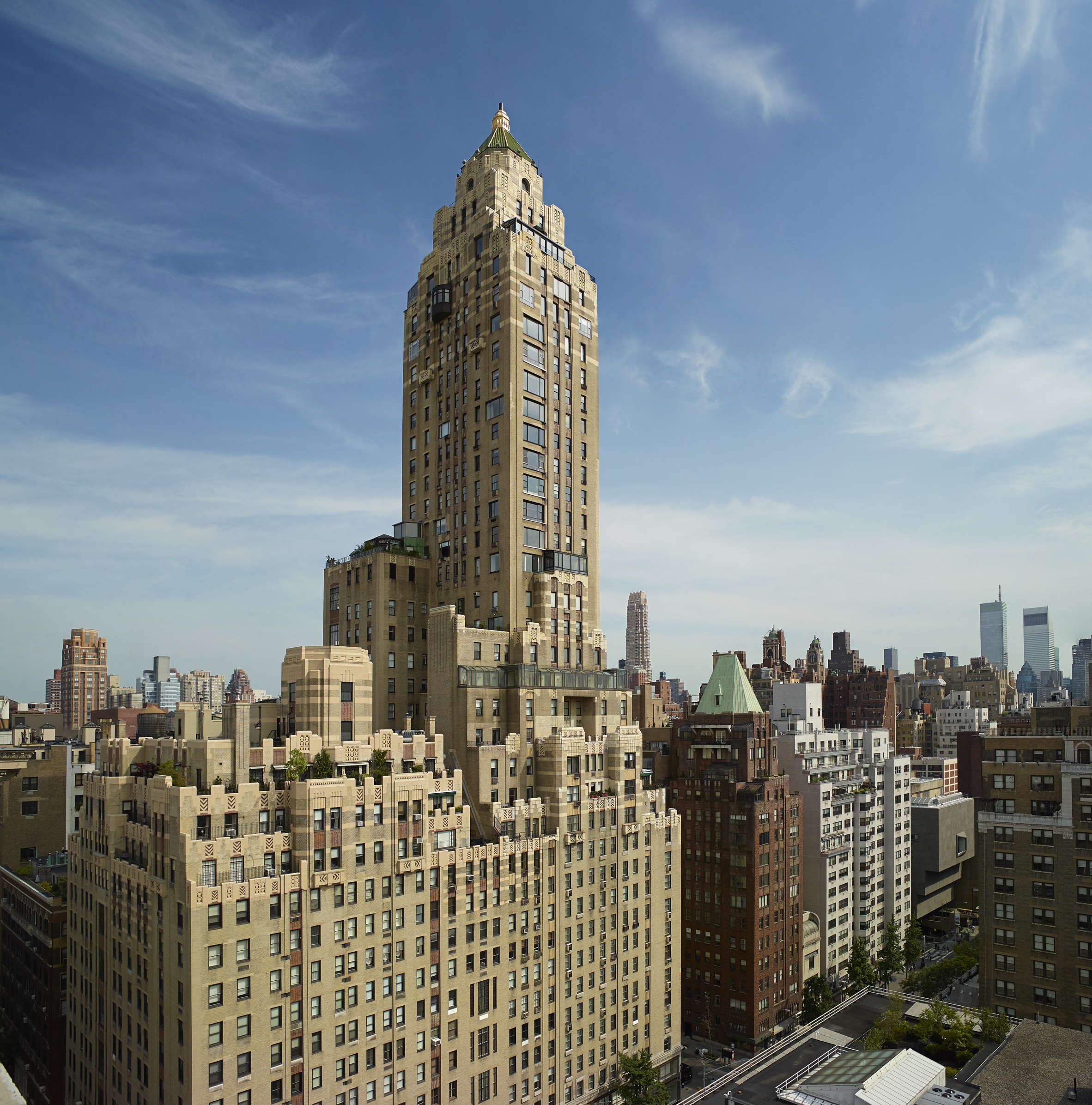 I've been offered French fries off the plate of a drunk British woman who made a habit of eating burgers at the bar. This tradition was, she says, her way of breaking into the city into which she'd just moved to be a personal assistant and a masseuse (after a couple rounds she broke out the newspaper articles about her former clients and the salacious stories about the celebrities who'd propositioned her). "This is the place to be!" she exclaimed. Sure, it was an expense—those nightly burgers cost upwards of $30—but where else did you meet people?
Because for all the Carlyle's stodginess and exclusivity, its bar is one of the friendliest places I've ever been. Sure, there are the usual pick-up artists, as in every bar, hoping to use their cash to impress. But I'm just as likely to be chatted up by a woman as by a man, by a young artist spending her entire paycheck to feel fancy as by a guy who doesn't even look at the prices on the menu. The jazz and Big Band standards (every variation of As Time Goes By and New York, New York, you can imagine), the low lighting, the clubby familiarity of the bartenders whose names you come to know—all these come together to create a kind of fantasy of "Mad Men"-era New York: a fantasy that patrons seem to celebrate sharing—a collective dream of the past we all know, deep-down, is only just that.
Bemelmans is the place, as a certain old theme song goes, where everybody knows your name.
Just make sure somebody else is paying.
Bemelman's Bar is located at the Carlyle Hotel at 35 E 76th St, New York, NY 10075. Cover charge ($15 per person at the bar, $25-35 at the table) is applied from 9 p.m. Sunday and Monday and from 9:30 p.m. the rest of the week.
Photos courtesy of The Carlyle, A Rosewood Hotel.
_________
Never miss a story. Sign up for NUVO's weekly newsletter.