Bar Cart: Valley of Mother of God Maplewood Smoked Gin
This uniquely Canadian gin is creating a new distilling tradition.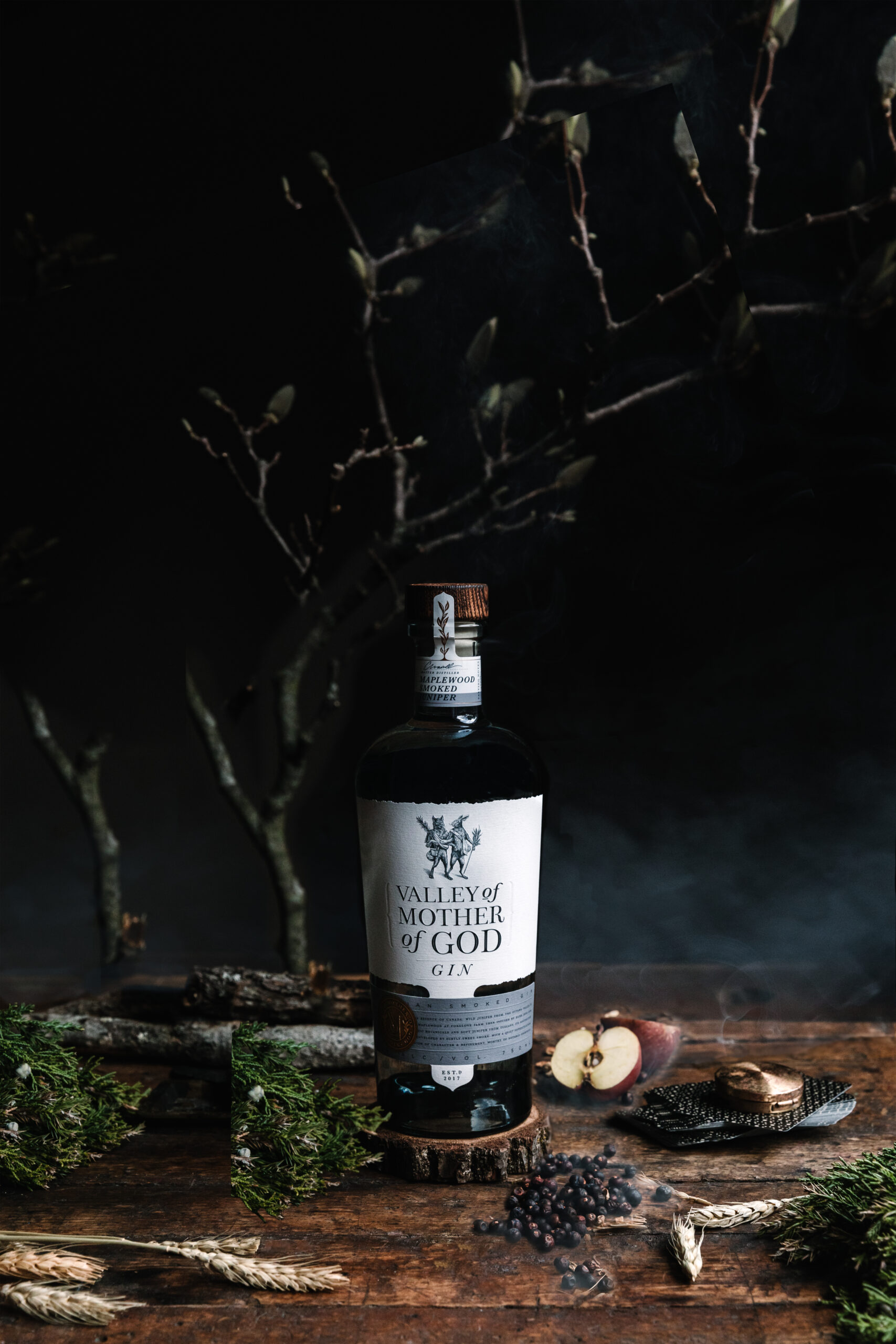 Canada produces many world-class gins, but few can be called distinctly Canadian. The vast majority are based on the tried-and-true London Dry template, with a few others mimicking the equally British old tom and navy strength styles. Of course, many distilleries use local ingredients, some of which are found only in Canada, but they are often in otherwise traditional recipes or, alternatively, represent only a small swath of the country. However, one new distillery is making an admirable attempt to create a Canadian style of gin.
Based in Ontario's Simcoe County, Valley of Mother of God rethinks the traditional gin recipe in a uniquely Canadian way with its Maplewood Smoked gin. Made with Canadian botanicals such as Ontario milk thistle, Nova Scotia cranberry, and black trumpet mushroom foraged in Muskoka, this gin proudly represents some of the best the country has to offer. But what sets it apart more than anything else is its smokiness, a flavour developed by smoking Ottawa Valley juniper over maple wood and infusing it into the brand's traditional offering.
Unlike most gins, Valley of Mother of God's Maplewood Smoked gin is meant to be served both neat and in cocktails. Its smooth, almost peaty quality provides a depth of flavour not often found in the category. At the same time, it tempers the harsh vegetal flavours that make classic London Dry's indispensable in cocktails such as a martini or negroni. The chameleonic aspects of this spirit—it alternates between gin and whisky on the palate—mean it can work in riffs on classic cocktails such as an old fashioned. Just make sure to replace the sugar with some maple syrup.
Photos by Red Productions Inc.