Bar Botanique Cafe Tropique, Amsterdam
Overlooking a busy intersection and railway crossing in Amsterdam's vibrant Oost district, the recently opened Bar Botanique Cafe Tropique stands in stark contrast to its urban surroundings. Designed by Dutch collective Studio Modijefsky, the charming corner café, which opened in June of last year, brings a jolt of jungle to the Dutch capital.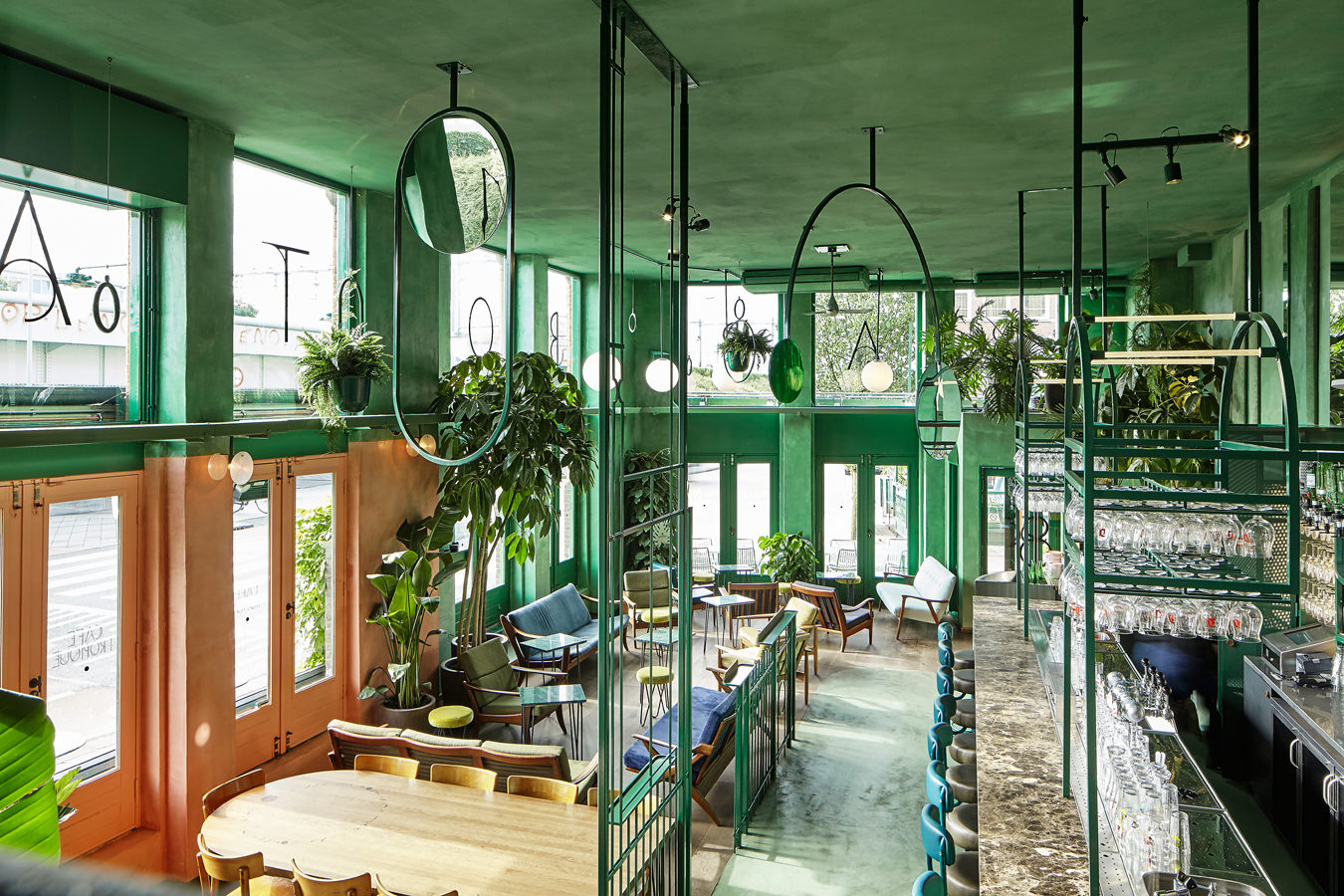 Bar Botanique flaunts a fresh, leafy aesthetic. Inspired by Mother Nature, the refurbished two-storey restaurant has been filled with ferns and philodendrons, snake plants and birds of paradise, some dangling from ceiling-mounted pots and others clustering between tables and rimming the building's floor-to-ceiling windows (which offer clear views of cyclists breezing through the cobbled streets beyond). Coral-pink flooring and wallpaper add a splash of colour to an otherwise all-green interior; tables with slender steel legs and contrasting marble tops sprout from the floor like blossoming tulips; the bar is bedecked in petal-patterned tile. The atmospheric effect is that of walking into a lush greenhouse. Above all this foliage, custom-designed mirrored mobiles reflect and refract the bar's signature leafy brightness, creating a layering of perspectives and a sense of dizzying depth in which patrons may find their niches, ordering appropriately tropical frozen strawberry margaritas or any of Bar Botanique's eight signature gin and tonics.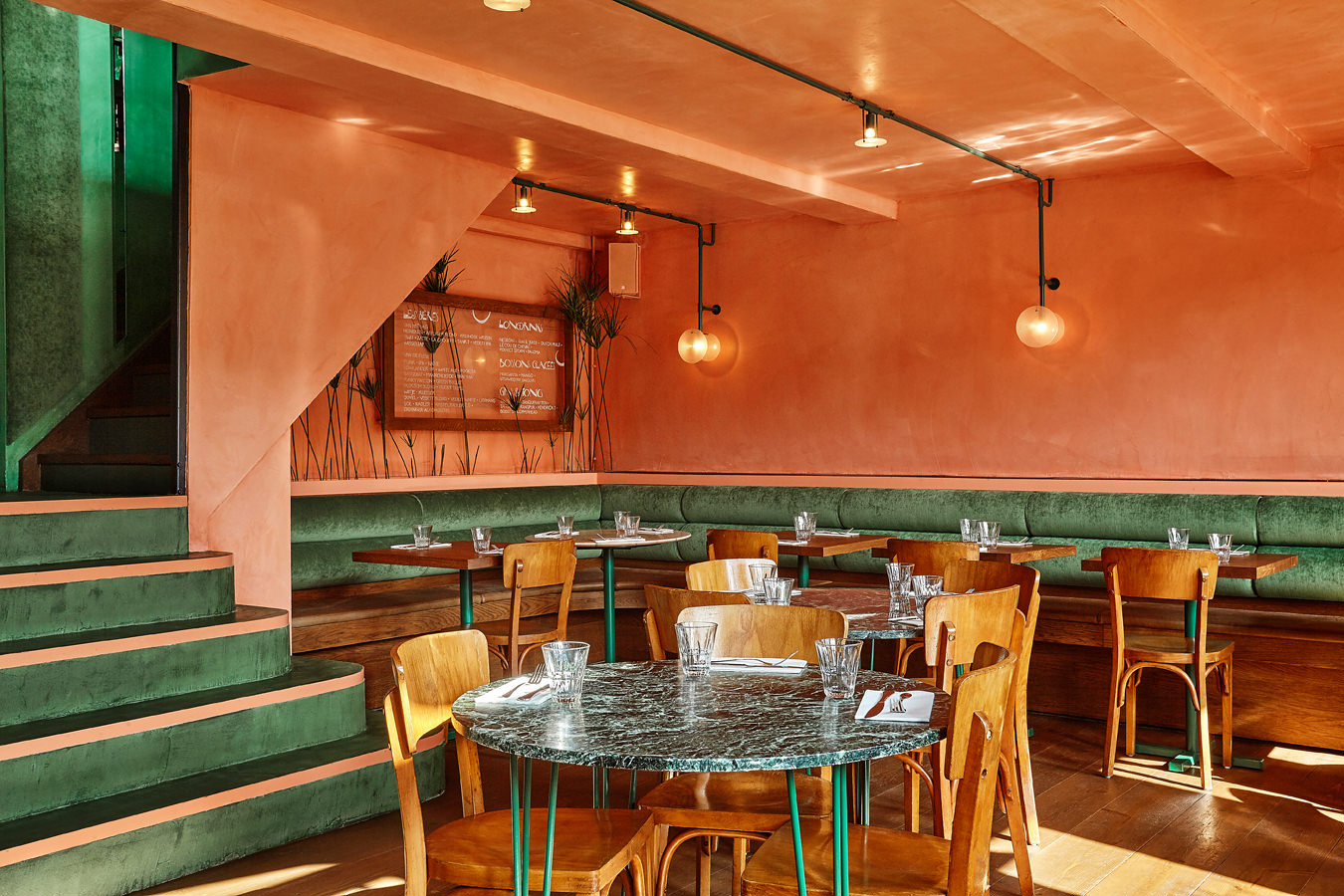 In addition to supplying the venue's striking design, Studio Modijefsky developed an eye-catching typography for custom menus and signage. Characters in the whimsical font wrap across the building's glazed façade to spell out "Bar Botanique" in large capital letters. At night, the letter "I" doubles as a slender neon sign, welcoming passersby to the jungle.
Bar Botanique Cafe Tropique, Eerste van Swindenstraat 581, 1093 LC Amsterdam, Netherlands.
Photos by Maarten Willemstein.
_________
Never miss a story. Sign up for NUVO's weekly newsletter.