2 Recipes Using This Stunning Black Vodka Distilled in Canada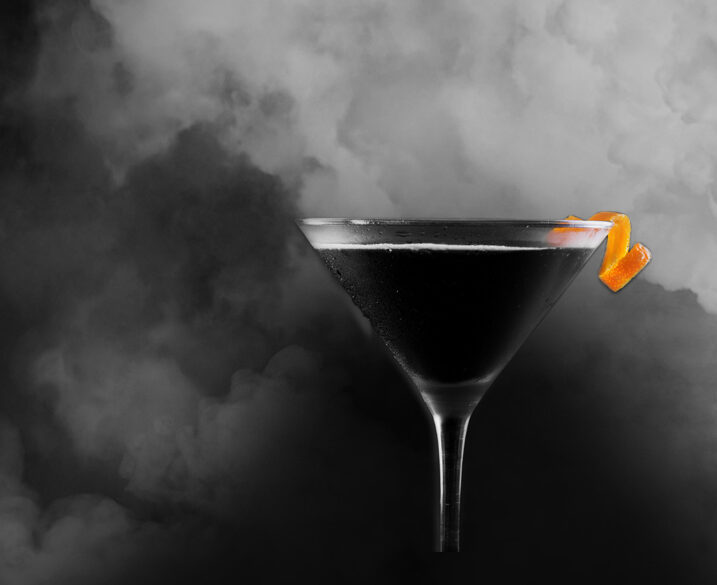 "Black vodka?" you ask. No, it's not cursed or piratical—it's literally black in colour. Hounds Vodka, a Canadian company, infuses its vodka with fulvic minerals and humic acid to turn it a deep, velvety black. Now the stylish goth at the bar can drink their favourite vodka cocktails in complete correspondence with their vibe, or bartenders can get creative by utilizing the possibilities of this anachronistic yet delightful tone.
Hounds' president and cofounder Andrew Kirby recently announced the release of an answer to the market trend of canned alcoholic seltzers with Hounds' own line of Black Vodka sodas.
While on the face of it the vodka seems gimmicky, it is rather good, and one gets a sense that the minerals infused in both the bottled vodka and the seltzers are having a salutary effect unusual for the beverage usually associated with either too much fuss or none at all in its presentation. Perhaps by filling in the blank space that vodka's aesthetic tends toward, Hounds is rewriting the script for vodka altogether.
Just try not to black out.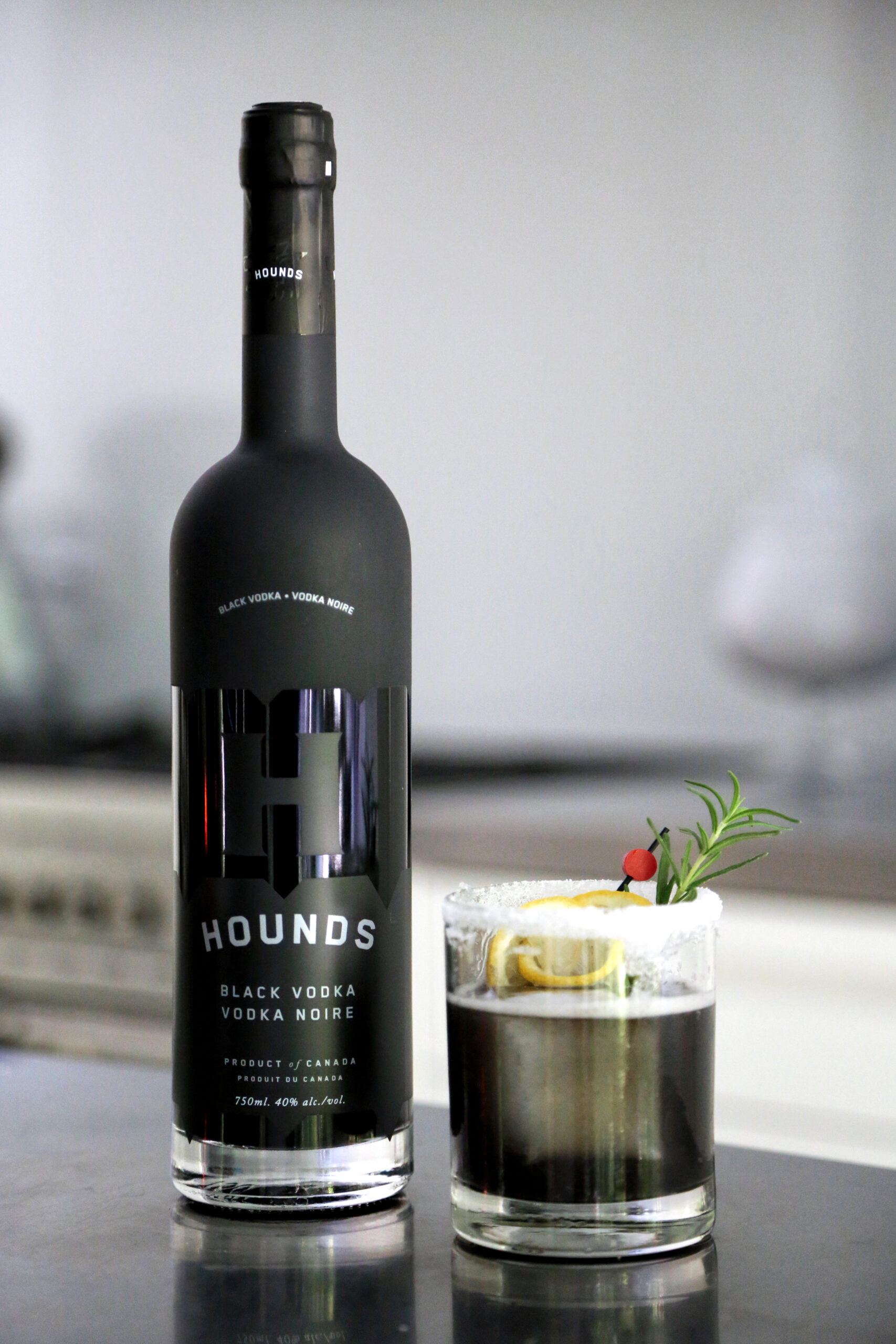 The Black and Lemon
Ingredients
1 ounce Hounds Black Vodka
2 ounces fresh-squeezed lemon juice
1 teaspoon sugar
Dash of aromatic bitters
Garnish
Maraschino cherry
Twist of lemon
Method
Shake and pour ingredients over 4–5 ice cubes. Add a maraschino cherry and a twist of lemon.
To the Moon and Black
Ingredients
1.5 ounces Hound Black Vodka
0.75 ounce crème de cassis
1.5 ounces fresh-squeezed lime juice
0.75 ounce simple syrup
Garnish
Fresh blackberries
Method
Stir all ingredients over ice in a mixing glass until chilled. Strain over fresh ice in a double Old Fashioned glass. Garnish with fresh blackberries.