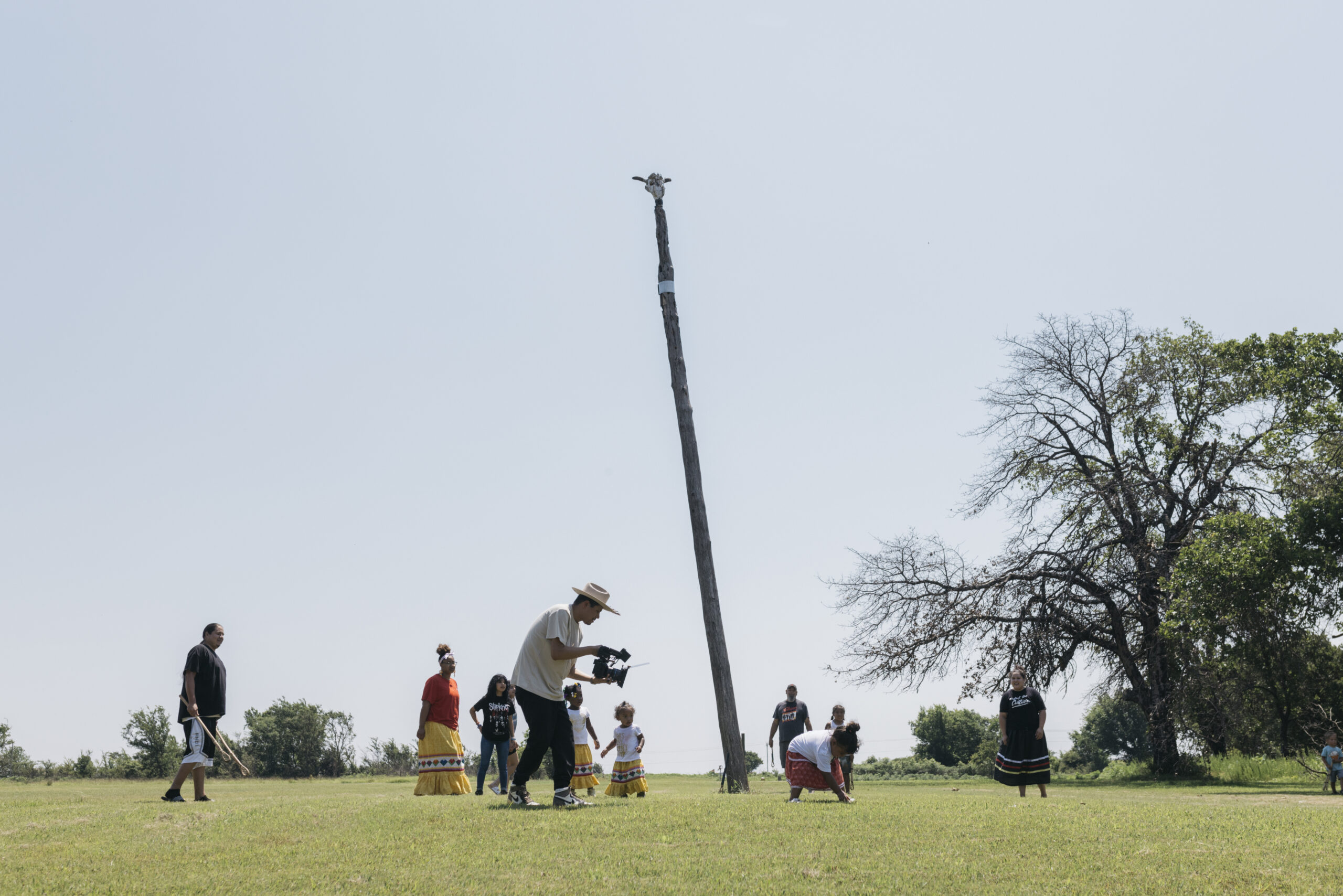 Rolex Connects Young Artists With Dream Mentors
With the Rolex Mentor and Protégé Arts Initiative, senior artists take on young professionals, sharing not only craft and practice but also their processes and their lives.
Addressing an intimate audience at the BAM Howard Gilman Opera House for the Rolex Arts Weekend in Brooklyn earlier this year, Spike Lee stated, "Parents kill more dreams than anybody." He paused. "Parents kill more dreams than anybody because they don't understand the arts."
Lee, Phyllida Lloyd, Lin-Manuel Miranda, and Carrie Mae Weems are the collective Rolex brought together for its Mentor and Protégé Arts Initiative. The program the Swiss watch manufacturer launched 20 years ago gives emerging talents from around the world the opportunity to shadow and collaborate with senior artists. Rolex believes inspiring, preserving, and educating are key. "We are a company with more than 14,000 employees, a leading watchmaker, and one of the most recognized brands in the world," Jean-Frédéric Dufour, CEO of the Rolex Group, noted at the event. "We are very grateful that as a company we are commercially successful, and we are conscious that with success comes responsibilities." The initiative has nurtured the relationships of over 60 pairs of mentors and mentees in theatre, dance, music, visual arts, literature, film, architecture, and a new open category. Rolex provides financial support throughout the program, and mentors and proteges receive a Rolex timepiece.
"Dancing? Singing? Painting?" Lee, wearing electric-blue Nike Jordans, took to role-playing while on stage, saying, "You better get a good ass job in this house." The audience chuckled at the conversation familiar to many families. "Why not be a doctor or something like that? And then the killer: parental pressure," Lee said. "Photographer, actor, director—there's no clear path."
Lee accepted Rolex's invitation to be a mentor, paired with protege Kyle Bell of the Thlopthlocco Creek Tribal Town in Oklahoma, because "encouragement is paramount to young people," he explained later at lunch. "From the get-go, from the jump, I knew I wanted to work with a Native filmmaker," he said. "Plus, we were talking a lot about sports … and Kyle showed up sporting the right teams." (Lee is a Knicks and Yankees superfan.)
Bell screened two short films he worked on with Lee's mentorship for audiences at the Rolex Arts Weekend. "My mentor Spike instilled in me a great confidence and urgency to go out, to speak up, and use my voice, and put in the time and work that it takes to go tell a story by any means necessary," the young filmmaker said. "The mentorship has enabled me to continue to go out and be a personal voice not only for myself but specifically for my Native people."
Mentor Carrie Mae Weems has consistently addressed issues of race and identity, family and history, political systems, and the consequences of power in her work. Her career-defining The Kitchen Table Series examines the complexities of womanhood, marriage, and the nuclear family. Weems told fellow mentors Lee, Lloyd, and Miranda that she joined this Rolex initiative because "I wanted to be in your orbit."
Weems selected Colombian filmmaker and visual artist Camila Rodríguez Triana as her protege. "To be a mentor," she says, "is to be first and foremost trained, to be present, and to listen intently." Acknowledging Triana and their time together, Weems said, "My biggest fear was that I might just lead you to the abyss. And so I tried to be careful and thoughtful and specific. I did not assume but asked questions. It's a difficult task, knowing that maybe, just when you needed it the most, when you asked Carrie, 'What do you think?' maybe I wouldn't have the appropriate or proper answer."
_________

"Sometimes we are not aware of how much one word can generate in a person. Listening to what Carrie Mae Weems says about me, her advice was life altering." —Camila Rodríguez Triana
Triana presented her first U.S. solo exhibition Patrimonio Mestizo under the banner of the Rolex Arts Weekend at the BAM Fisher. The mixed-media exhibition explored her identity as a Mestiza woman from Colombia, a heritage she understood from her physical appearance but that was unacknowledged among the white, Black, and Indigenous communities. Triana's history is tangled, and the Patrimonio Mestizo exhibition was composed of books, photographs, audio of bird sounds, speech, song, video projection, trees and branches filled with birds' nests, and many kilometres of thread. Triana weaves the viewer through a history of violence that led to a door and, as Weems stated, "a place where trouble can no longer enter to affect and disrupt lives."
Triana is grateful to Rolex and has a special bond with Weems. This mentor and protege program "allowed me to have a studio to work on my project, accompanied by a team of wonderful people that respect my art practice and me as an artist," she said. In collaborating with Weems, Triana "learned about the life of an artist. Sometimes, we are not aware of how much one word can generate in a person. Listening to what she says about me, her advice was life altering."
British director Phyllida Lloyd has promoted gender equality on- and offstage throughout her career, and her mentoring advice for theatre protege Whitney White was that "it's fine to say no. The fear for a young artist is, if you turn somebody down, will you ever work again?" No one knew how much they were all going to need a mentor over the last few years, Lloyd said. "For the first time in our lives, the show did not go on. We all had time, but how were we going to use it? Especially those of us who were making a living in live theatre." What impressed Lloyd most about White was "her choices in reaction. She made art from what was in front of her, from her isolation, her fear, her anger—she was composing music, she was writing a screenplay. She was making a movie in which she performed, and that responsiveness to new means of creation went on right through the pandemic."
Lin-Manuel Miranda, creator of hugely popular musicals, and his protege, filmmaker Agustina San Martín, felt an artistic kinship from their first meeting, sharing a tenacious energy and creative spark. Despite their contrasting styles, the duo find inspiration from their conversations, with Miranda describing San Martín as "a very cherished colleague." He involved his protege in the making of his first full-length movie, tick tick…Boom!, an experience she said was inspiring. "I just want her to be able to work at the scale she wants to work at," he said. "I wish her the courage to press forward without necessarily knowing all the answers, but trusting she will find them along the way."
Art is an important manifestation of creative energy. Parents, don't kill dreams.