The Rolex Mentor and Protégé Arts Initiative.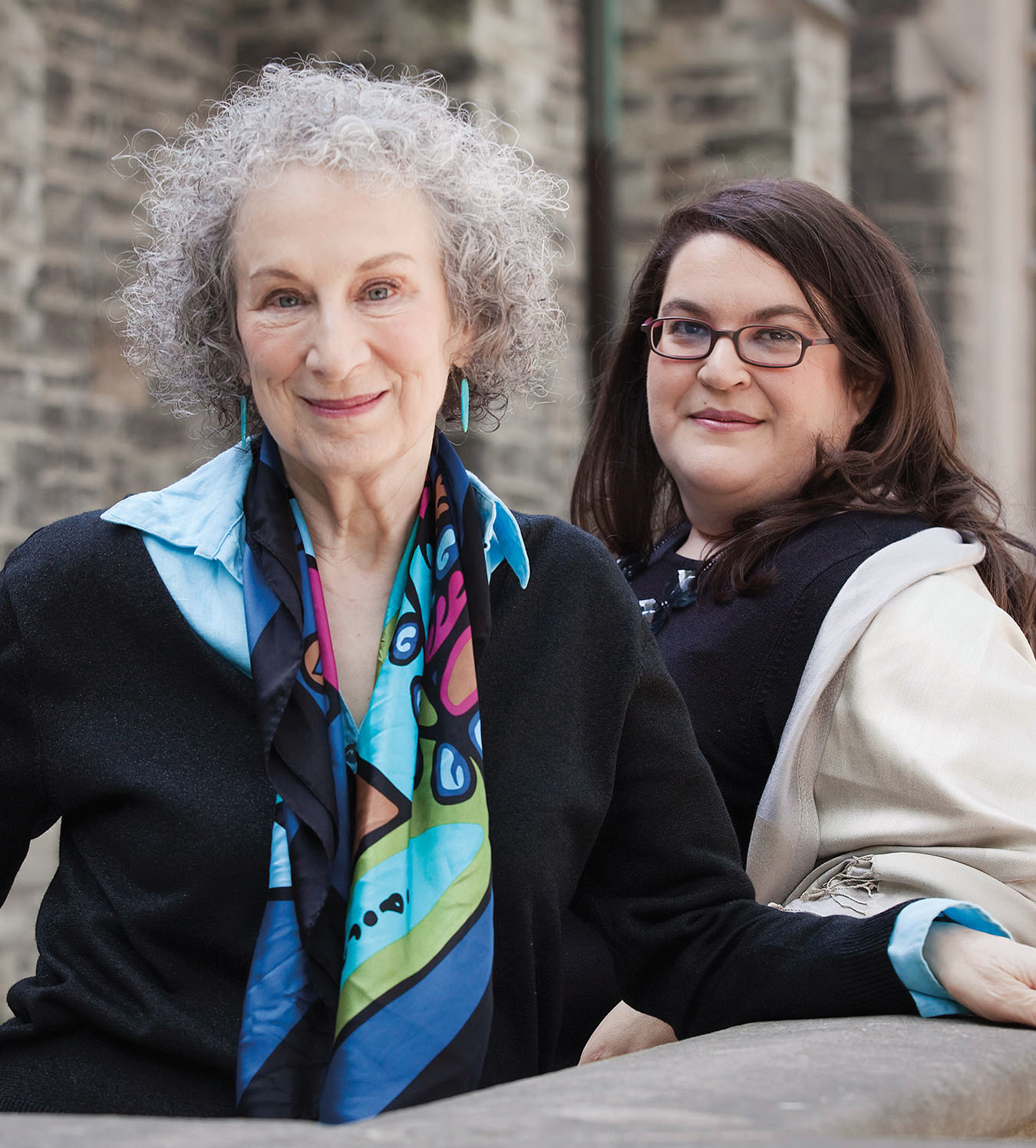 Let's, for a moment, play that game "If you could invite anyone to dinner…" Our imaginary table has space for seven guests, each of a different nationality, and all must be living, working masters of their art. Here's our guest list: musician Gilberto Gil, architect Kazuyo Sejima, film editor and sound designer Walter Murch, choreographer Lin Hwai-min, theatre director Patrice Chéreau, artist William Kentridge, and author Margaret Atwood.
As a lineup of towering artistic achievement, it doesn't get much better: these are the artists who accepted an invitation not to an imaginary dinner but to spend a year as mentors for the current cycle of the biennial Rolex's Mentor and Protégé Arts Initiative. The program, now its sixth cycle, was established in 2002.
Now consider these: Naomi Alderman, Eduardo Fukushima, Yang Zhao, Dina El Wedidi, Sara Fgaier, Michał Borczuch, and Mateo López. These are the current protégés, and while they are not yet household names, it is almost certain that they will one day soar to similar heights. Recent protégés are already achieving great things: Tracy K. Smith, who was the chosen protégé of Hans Magnus Enzensberger for the 2010–2011 cycle, received the Pulitzer prize for poetry last year. Celina Murga is shooting her third feature film—and its executive producer? None other than Martin Scorsese, who mentored her four years ago.
Mentors are, of course, as old as history. The word came from the character Mentor in Homer's Odyssey, Shakespeare's Much Ado about Nothing was centred on the relationship between Don Pedro and Claudio, and Merlin mentored King Arthur. In real life, Camille Pissarro took Cézanne under his wing, Jerry Garcia helped Carlos Santana to guitar-playing greatness, and Lee Iacocca was mentored by Henry Ford II (until their falling-out). Today, mentor-protégé programs have become institutionalized in corporate life, a modern successor to the apprentice-master relationships embedded in the medieval guilds.
What sets the Rolex initiative apart—and attracts such illustrious mentors—is not just the pulling power of the Swiss watch company but also the nature of the program itself. Probably unique in the world, it is organized in a way that brings together people from very different cultures, circumstances, and generations—and it is a true collaboration. "It's important that the established artist is challenged anew by another generation," commented Peter Sellars during his mentorship of Maya Zbib in 2010–2011. "It should be challenging in both directions, for both the emerging and the established." Sharing the belief that theatre can be an agent for social change, Sellars took Zbib to the Congo and Chicago; Zbib took Sellars to Beirut. Both have remarked on how much their current approach to their work has benefited from insights gained during their year together.
Usually, it is the sense of mutual possibilities that drives the mentors' choice of protégé. The grande dame of Canadian letters, Margaret Atwood, chose 39-year-old British author Naomi Alderman. (Alongside her award-winning literary novels, Alderman writes video games, is fascinated by zombies, and blogs regularly for The Guardian newspaper.) The pair first met when Atwood was interviewing four protégé finalists; Alderman recalls, "I love to meet people who are a lot cleverer than me. It made me feel I had to up my game in the conversation. I thought, if we end up doing this, it will be a relationship where I'm going to have to be constantly thinking."
Having placed the Internet and electronic games at the heart of their relationship, the pair have co-written an online serial novel, The Happy Zombie Sunrise Home, with each author contributing alternate chapters. (According to Atwood, "Naomi would mischievously end her chapter with a life-or-death situation that I would then have to get that character out of.")
While any emerging artist would no doubt give his or her right arm for mentorships such as these, they cannot apply for them—they must be chosen. As overseen by Rebecca Irvin, head of the Rolex Institute, an advisory board made up of leaders in the various artistic disciplines (its members change for every cycle) meets at Rolex headquarters in Geneva and proposes potential mentors, who are then approached. Once mentors are appointed, each works with the board to define the profile (but not the name) of a likely protégé. A second (anonymous) panel of experts nominates emerging artists as potential protégés and refines the list to three candidates for each discipline. Each mentor then meets the would-be protégés and makes the final choice. From this point, the mentor and protégé are free to decide how to work, the only criteria being that they spend a minimum of six weeks together.
Thus, as the 2012–2013 cycle progresses, Yang Zhao has been deeply involved in Home-for-All, a project created by his mentor Kazuyo Sejima and other Japanese architects in response to the housing crisis that followed the 2011 earthquake and tsunami. Dina El Wedidi has toured with Gilberto Gil, performed at Back2Black in London and TedGlobal 2013, and experienced the Carnival with Gil in his native Salvador. Dancer Eduardo Fukushima left his native São Paulo to spend the entire year with Lin Hwai-min in Taipei. Along with Polish theatre protégé Michał Borczuch, filmmaker Sara Fgaier, Colombian visual arts protégé Mateo López, and Naomi Alderman, all will come together for the Rolex Arts Weekend in Venice in October, where, through original works, talks, and workshops, they will reveal the fruits of their amazing year.