Redefining Outerwear With Cape de Cœur
Discovering a clothing item you instantly fall in love with can be a visceral experience. The French call it coup de coeur—love at first sight. This was the inspiration for outerwear brand Cape de Cœur, with capes in seven styles: The Artiste, The Sainte, The Celestine, The Guardian, The Poet, and new this fall, The Messenger and The Classicist.
The Vancouver-based company was founded by Austrian-born designer Bettina Mueller Reichl. With over 20 years' design experience, including with Lululemon Athletica and Kit and Ace, she is no stranger to technical performance wear. Cape de Cœur's proprietary textile CoeurTex is an ultrasoft, four-way-stretch wind-, rain-, and snowproof fabric custom made in Europe.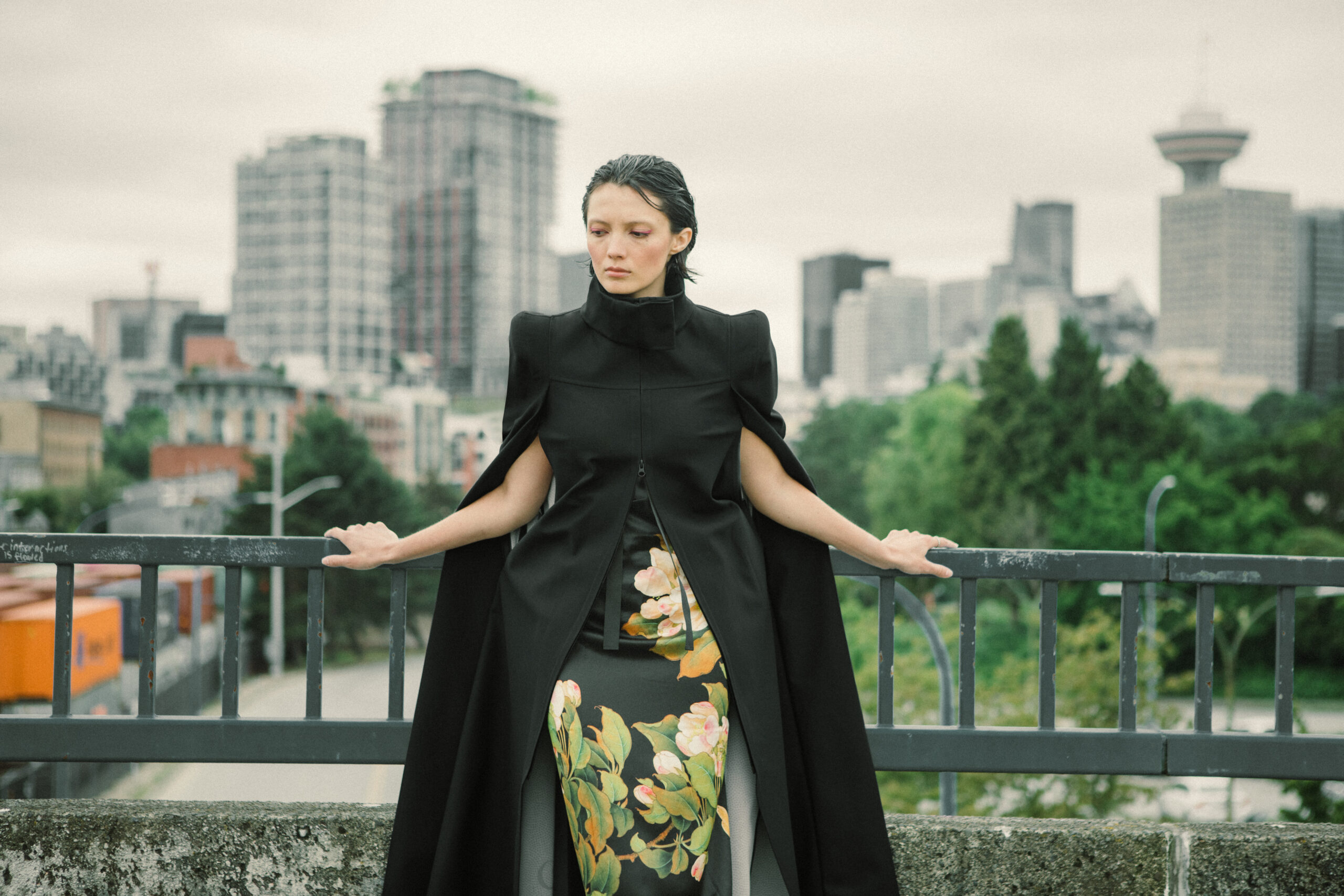 For Reichl, the outerwear space needed a facelift. "There is this idea in design, especially luxury design, that 'the look' of a garment is its central purpose," she says. "For us, aesthetic is of course imperative to what we do and certainly a focus, however function is of equal value."
Each Cape de Cœur piece has been designed to be not just a protective top layer but also to complete one's look. "It is our intention to create garments that empower," Reichl says. "You have the technical capability that allows the wearer to be boundless in the elements, but also a silhouette that emboldens."