Objects of art and desire.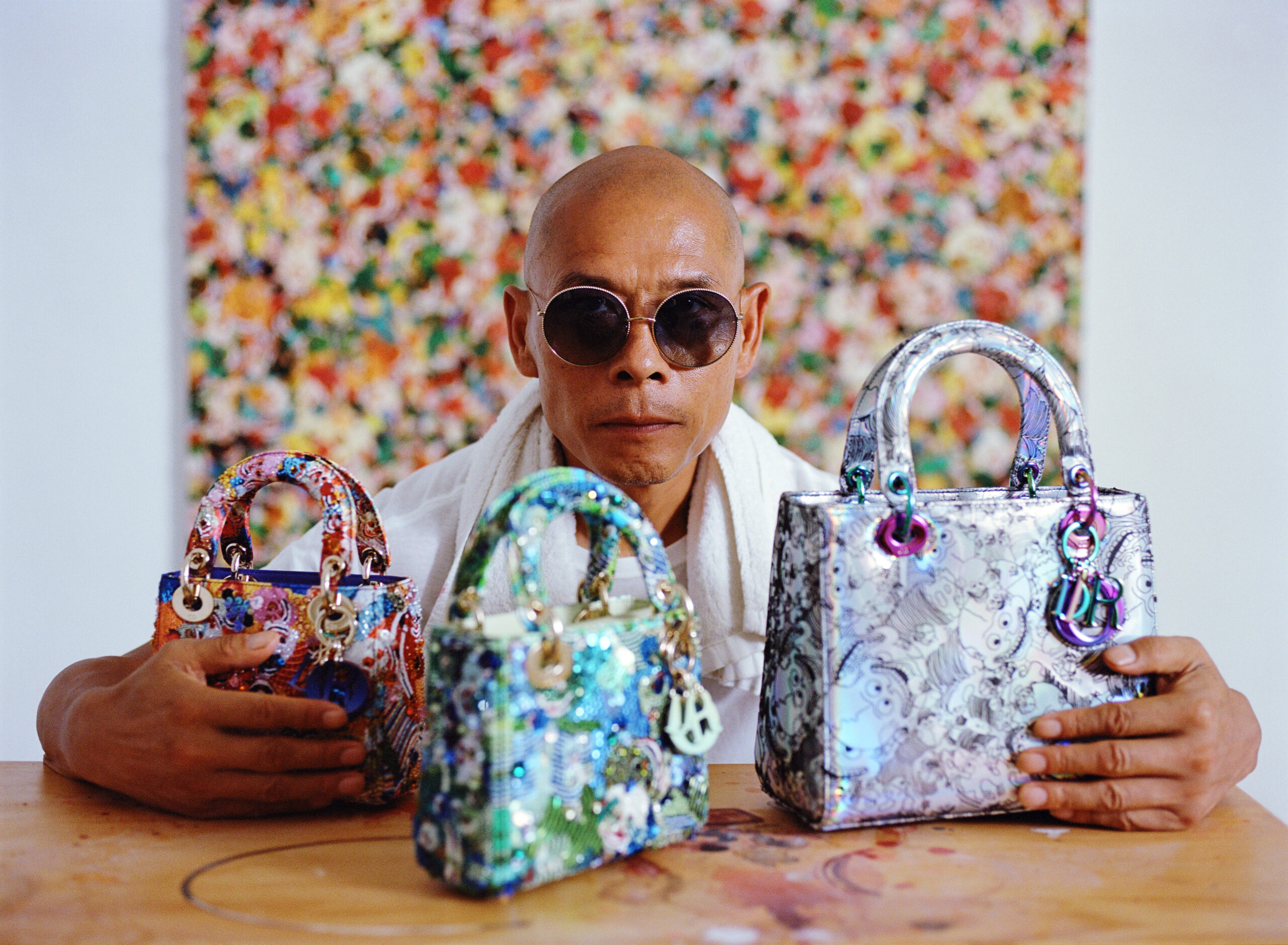 This season, Christian Dior has invited 12 artists to reimagine the iconic design of the Lady Dior handbag. The famous bag represents a timeless legacy that has been repeatedly reinterpreted over the years. The artists for this year's collaboration have been given carte blanche to explore their creativity and idiosyncrasies.
Each of the Lady Dior handbag designs pays homage to the artist's individual aptitudes and experiences. Colours and textures mimic those of a painting, the use of shape and curvature resembles what one would see in sculpture, and photographs are used as a primary canvas. Conceptualizing object as art and art as an object of desire, the bags embody innovation and bold interpretations.
The house called upon artists such as French painter Antonin Hako, known for abstract paintings that incorporate childlike colours and shapes that melt into one another. Some of his work resembles imaginative drawings that could have been conjured up by the unbound mind of an adolescent. His Lady Dior bag is constructed to imitate melting plastic, with the colours flowing into one another.
Another artist invited to the project is Irish painter Genieve Figgis. Known for her use of vibrant colours and grotesque, somewhat morbid, imagery, Figgis expands on her motifs through a Lady Dior design that features a texturized deep-burgundy shell and a large tiger on the front. The tiger looks as if it is emerging from its own skin, revealing a new face in what could be interpreted as a rebirth.
Zhang Huan, who lives in Shanghai, is an influential and provocative contemporary artist who explores the complexities of identity, history, and spirituality, with a focus on performance art, painting, photography, and sculpture. In one of Huan's designs of the Lady Dior handbag, holographic cartoon-like images grace the exterior in an abstract manner, with grinning faces and wondering eyes that are difficult to discern. This interpretation could be seen as a reflection of the multifaceted nature of identity that Huan explores and grapples with throughout his creative processes. Another of Huan's designs incorporates similar abstract faces but on a textured sequin-and-beaded fabric.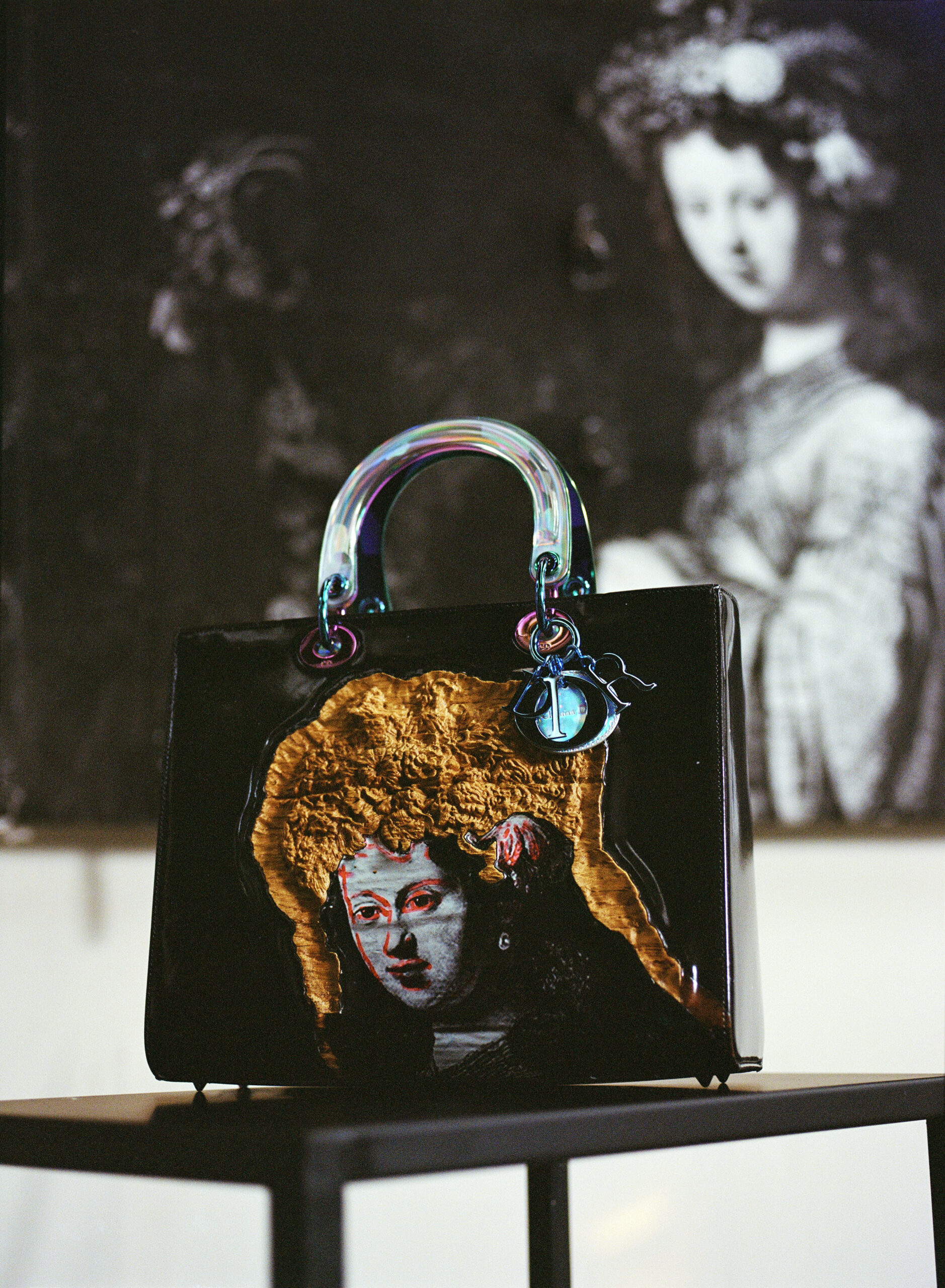 Through the continuation of this collaborative project, Dior has encapsulated what it means to explore modernity while maintaining the integrity of its legacy. The result is a nuanced pathway toward contemporary and reimagined luxury.
Photography by Ken Ngan.