Reimagining the magic, soul, and style of 911s.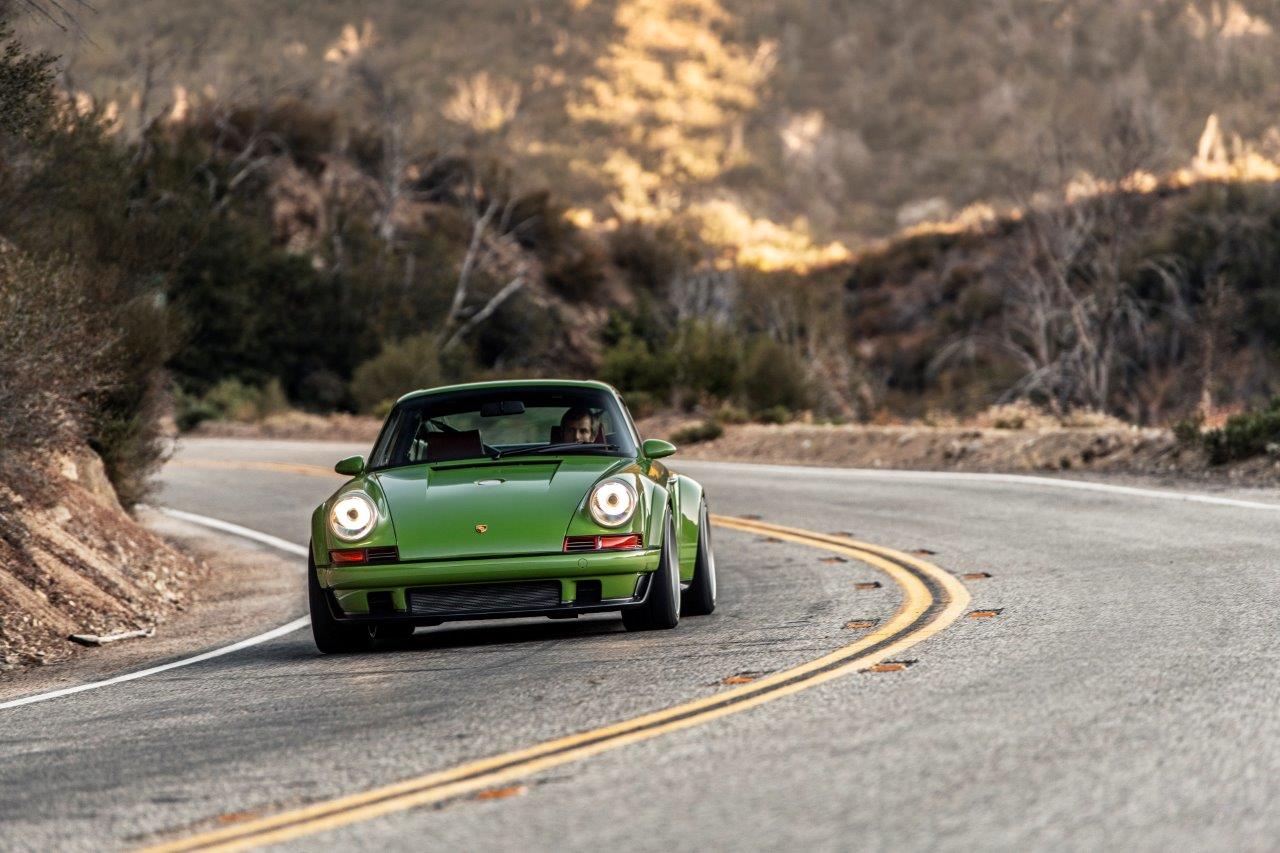 Every month, the automotive industry introduces a new vehicle boasting impressive green credentials and innovative technology. But the digitization of new-school performance struggles to match the soul and style of old-school speed machines—hence the existence of Singer Vehicle Design, a shop in Los Angeles that takes vintage Porsche 911s and turns them into the envy of everyone on the street.
The idea started in 2002, when Rob Dickinson, founder and executive chairman of Singer Group, restored his striking Bahama Yellow 1969 Porsche 911 E. He went beyond restoration. Dickinson swapped in a more powerful 3.0-litre motor, injected more performance, and added a comfortable yet supportive Recaro seat. "I drove the car every day around the Hollywood Hills," he says. "And I kept getting stopped by people who wanted to buy it."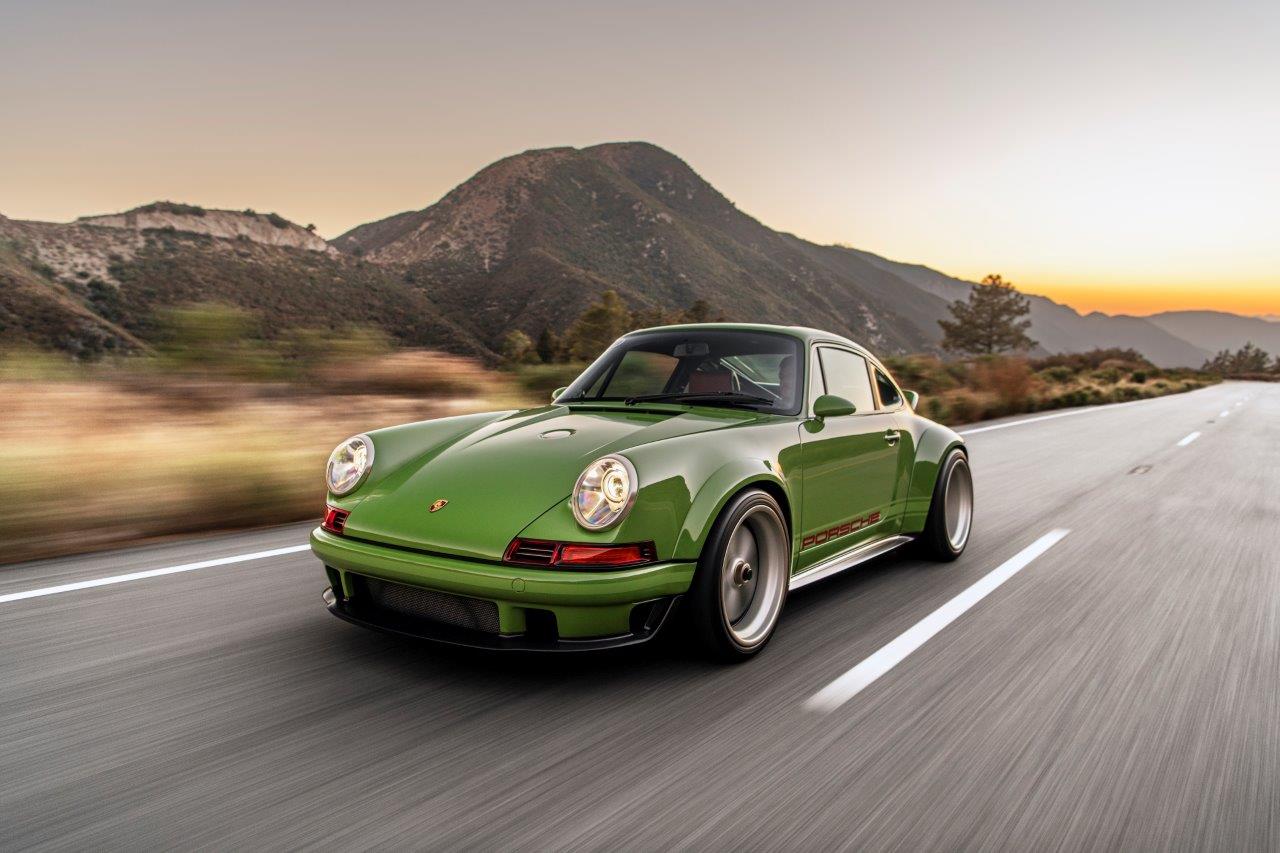 By 2009, Dickinson had created Singer Vehicle Design, an entity that injected magic back into these old 911s and turned heads everywhere. The reimagined 911s are meticulously finished and customized to represent the immense creativity of Dickinson and his team.
That's not to say the original 911s lacked magic, but something changed in the 57 years since Porsche first put the model on the road. For many, the air-cooled examples produced until 1998 delivered the goods in an uncompromised rear-engine format. The purity and expression of the drive captured the minds of car nuts around the world and hasn't let go. When enthusiasts think of the 911, they picture something with the same shape and style as those earlier examples rather than the larger, more comfortable, more practical examples on the road today.
With a passionate fan base in need, Singer is here to serve. "The collaboration with our amazing clients still sits at the heart of what we do at Singer," Dickinson says. "My design department is deeply involved in bringing the ideas to reality."
Beyond design, the vehicles still have to meet a standard of performance. Some models put out 500 horsepower, a thrilling amount due to the cars' light weight. "Together we bring our perspectives together with the preferences of our clients in pursuit of very special machines," Dickinson explains. Somehow, "special" doesn't do it justice.
Reimagining is the term Singer Vehicle Design uses to describe the blend of heritage with 21st-century engineering and bespoke services. "We see Singer as a philosophy at its heart," Dickinson says. "Whatever our chosen subject matter, our mission is to pursue a definitive vision."
The mantra "Everything is important" leads Singer to use modern engineering and science to deliver uncompromising execution, demonstrated in a limited run of Dynamics and Lightweighting Study (DLS) vehicle restorations that feature engineering from an F1 team to achieve perfection.
The results speak for themselves. Singer's creations are gorgeous, looking beyond factory fresh thanks to the details enabled by modern precision engineering.
Singer is in contact with the client through every step of the design process. "The initial conversations would sketch out the sort of car you're interested in at a high level," Dickinson explains, running through the options available to customers. Body style, engine size, and drive wheels are discussed early on. Then, clients send their Type 964 Porsche to Singer Vehicle Design in California or to the U.K., where the team prepares the car for the restoration process.
Customers then select their choice of transmission, suspension, leather, trim, wheels, paint finishes, audio system, and more. Best of all, a special wishes team is available to make impossible requests a reality. Dickinson points out that past wishes included new wheel designs, fixed rear spoilers, extreme weight-shedding, and special interiors. When everything is complete with every detail perfected, customers can collect their car from Singer's facilities or have the vehicle shipped to them.
"We're often inspired by the question 'what if …?'" Dickinson says, which has spawned restorations of vehicles with a Targa top, AWD cars, and the DLS cars. "It's enormously exciting to work on these endeavours."
When Singer doesn't have specialist knowledge in-house, it partners with some of the most celebrated names in the automotive world. "This has led to spectacular results," Dickinson says. "For example, the Dynamics and Lightweighting Study led us to Williams Advanced Engineering," which applied its F1 expertise to the air-cooled 911. Williams' know-how combined with Singer's imagination produced unique developments to the air-cooled flat-six engines, resulting in an output of 500 horsepower. Williams also contributed to the aero-optimized carbon fibre bodywork. Michelin, Bosch, BBS, and others have similarly worked with Singer.
In 12 short years, Singer Vehicle Design went from being a name whispered around California to one that's globally recognized. It has inspired other boutique houses to reimagine other classic cars, like Alfaholics, which specializes in Alfa Romeo GTA-Rs, and Icon 4×4, which turns Ford Broncos and Toyota Land Cruisers into works of art. The company has also launched Singer Reimagined, an award-winning Swiss watchmaking division, to further its brand.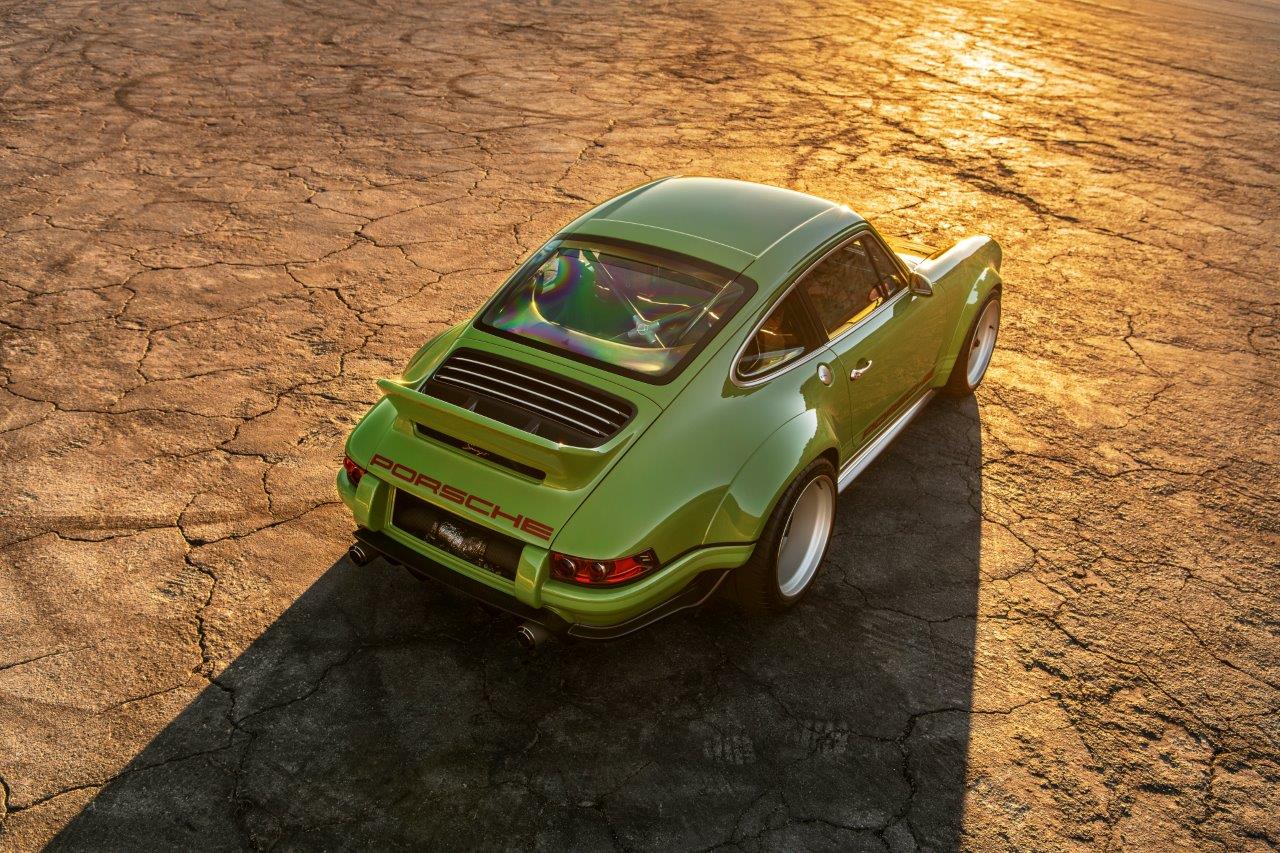 When the next car show comes around, with another electrified jelly-bean-looking appliance hitting the stage, keep the name Singer Vehicle Design in the back of your mind. It's a beacon for car enthusiasts seeking more of that old-school magic, soul, and style.