Joy Crookes Tells Honest, Pressing Stories Through Sound
The South London singer has something to say.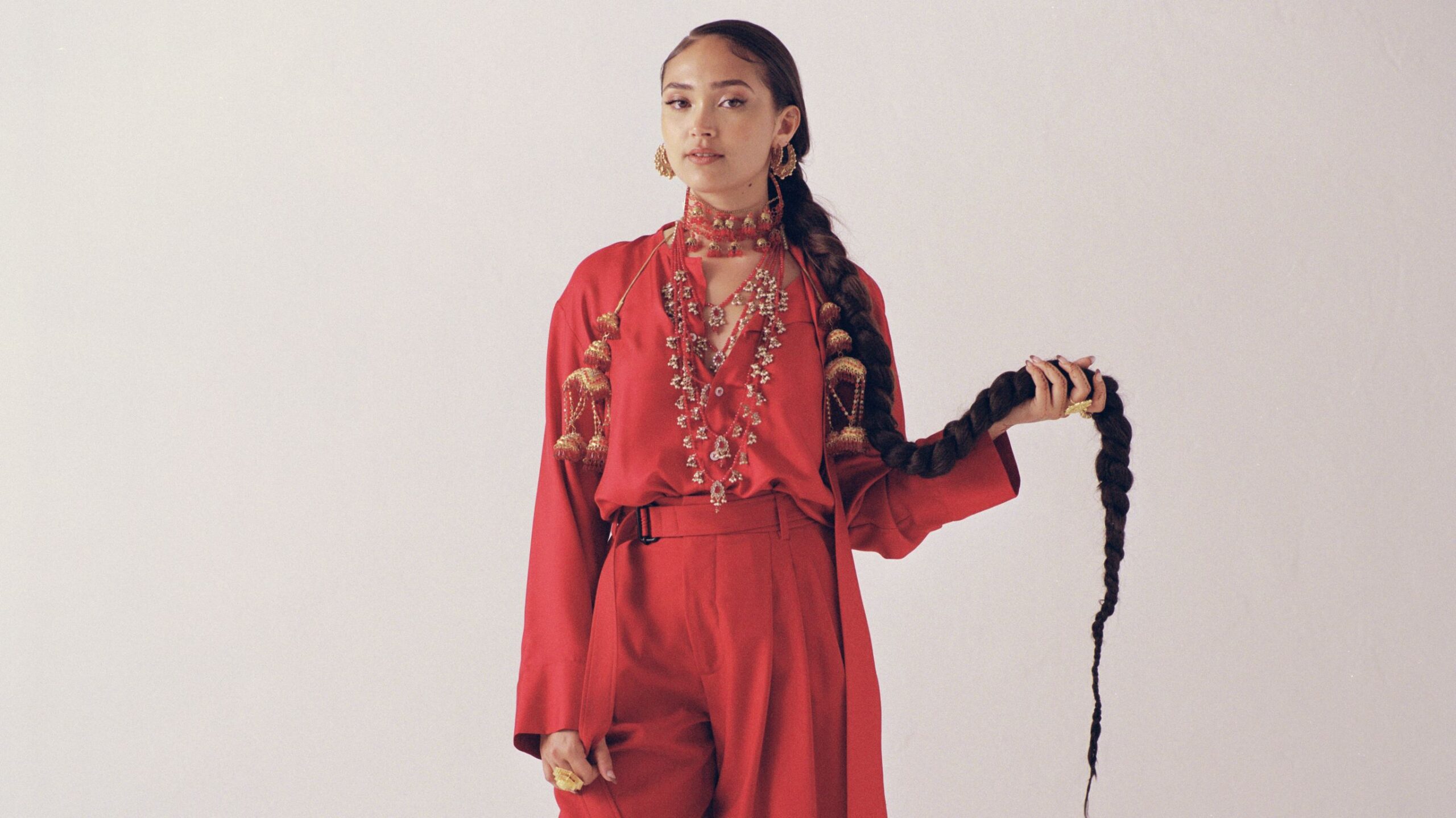 For Joy Crookes, songwriting and storytelling are synonymous. Whether her songs are intimately personal or told through fictional characters, Crookes transforms jazz-inflected rhythm and melody to richly emotive narratives. It's an ability sharpened by the South London singer's affinity for people. "Ever since I was young, my dad would buy these things called candy sticks which kind of look like cigarettes made of sugar, and we'd sit and eat them and watch people and have this game where we were like, 'Okay, what's their story?' " she tells me.
Her debut album Skin, which was released in October, has been a lifetime in the making, a culmination of the stories she's been collecting since she was 15. Now 23, Crookes has created a sonic chronicle of her youth, with all the love, power, pain, and confusion that entails. "I chose the name Skin because I'm really interested in how, biologically, it is one of the strongest parts of your body, but externally, it can be used against you constantly," Crookes says. "That juxtaposition between strength and weakness is something that I grapple with contextually in the album."
Indeed, if strength and weakness could be combined, it would be within Crookes' vocals on the album's title track; vulnerability and power glide together in her inflection as she sings to a lover suffering from depression. "I was raging at the fact that such a beautiful human being could see themselves with so much darkness," she explains of the catalyst for the song. That rage presents itself softly in the Sinatra-influenced piano ballad.
Elsewhere on the album, Crookes channels fictional characters to tell stories removed from herself. The bouncy "Feet Don't Fail Me Now" is told through a non-Black character's performative allyship in the aftermath of the Black Lives Matter movement. Touching on cancel culture and accountability, Crookes provides an almost anthropological lens on the political paradigm of our generation.
"I cast my songs. And by casting my songs, I give a platform to people that I don't necessarily like," she says of her choice to speak in the voice of a character in some tracks. " 'Feet Don't Fail Me Now' was a way of holding people accountable, holding myself accountable, and then also humanizing ignorant human beings because ignorance is born from somewhere, you know. Children aren't born with bias; they are taught bias."
Crookes' curiosity toward people, and toward herself, allows for a degree of vulnerability in her songs. The lyrics are gift-wrapped in pop and jazz rhythms, one almost has to listen twice to grasp the depth of her honesty.