Understanding Wine Blends and Varietals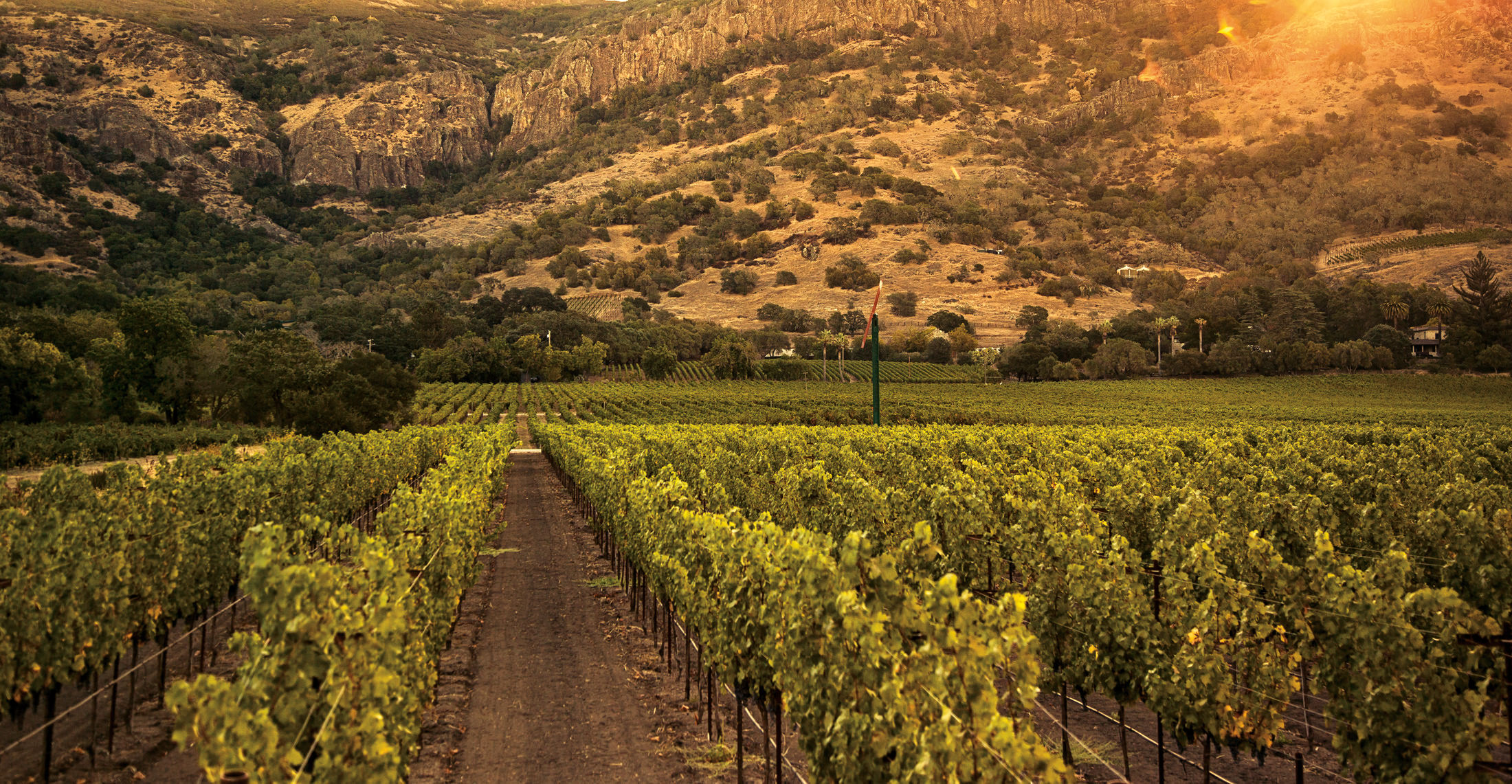 You don't expect winemakers to draw attention to the shortcomings of their wines, but Argentina's Trapiche winery has named one of its malbecs Imperfecto ("Imperfect"). It's as brash a move as it is brave, but the name is a reflection not of the quality of the wine, but its composition. "It's called Imperfecto," says senior winemaker Sergio Case, "because it's not 100 per cent malbec. It has 3 per cent cabernet franc in it." To reinforce the point, Trapiche's 100 per cent unoaked malbecs are branded Pure.
At the heart of this lies the difference between varietals and blended wines. Varietals are made from a single grape variety, while blended wines are just that: a blend of two or more varieties. Every wine is one or the other, of course, but you can't always tell by the label because wine laws generally allow producers to declare a wine a varietal as long as it contains a certain percentage of that variety. A California wine labelled merlot must be at least 75 per cent merlot, but the remaining quarter can be made up of one or more other varieties. In Europe and Canada, the usual threshold for the labelled variety is 85 per cent.
Blends are sometimes concealed behind regional or brand names. Champagne is most often a blend, but a blanc de blancs champagne is almost always a varietal wine made only from chardonnay. Cava is a blend of indigenous Spanish grape varieties, but Prosecco is made only from the glera variety. It's the same with still wines, especially reds. Chianti is a blend, as are wines from Bordeaux, Châteauneuf-du-Pape, Côtes du Rhône, and most from Rioja, not to mention the Super Tuscans.
Varietals are made from a single grape variety, while blended wines are just that: a blend of two or more varieties.
Over the long history of wine, right up to the 20th century, blended wines were the rule because instead of grape varieties being planted in separate vineyards and parcels, as they are now, vines were often planted randomly, largely because grape varieties were not reliably identified until the 1800s. In Bordeaux, for example, merlot, cabernet sauvignon, carménère and other vines grew side by side, were harvested at the same time, and were vinified together. In California, the same was true of zinfandel, petite sirah, and carignan. Wines made this way are called "field blends" because the composition of the wine parallels the composition of the vineyard. Blended wines, in contrast, are made by winemakers who assemble finished varietal wines to make a new wine.
Blending is so widespread that it's odd to see Trapiche draw attention to it with Imperfecto, as if a blend is inferior to a varietal wine. It's clever marketing, but why add the 3 per cent of cabernet franc at all? Winemaker Case says the malbec is soft textured, has sweet tannins, and gives the palate some tension, while the cabernet franc adds spiciness and roundness. Each complements the other, with the cabernet franc enhancing the malbec. Even as little as 1 or 2 per cent of one variety can make a big difference to a wine's flavour and texture. Like adding a touch of black to white paint, it makes the white less pure—somewhat imperfect, you might say—from one perspective, but looking at it a different way, it produces a new colour.
Some of the world's greatest wines have just a hint of a second variety. Pétrus won its reputation as a merlot-cabernet franc blend, with merlot making up at least 95 per cent. Since 2010, it has only made only from merlot. Penfolds Grange is a shiraz with a soupçon of cabernet sauvignon. The classic syrahs of the northern Rhone valley often include a little viognier. But for the most part, blends include bigger proportions of the minor grapes. An example is Penfolds Bin 389, sometimes called "baby Grange". Reversing the varietal mix of Grange, it is mostly cabernet sauvignon with shiraz playing a big supporting role, usually at more than 40 per cent. Says Penfolds' chief winemaker, Peter Gago, "To generalize somewhat, the cabernet affords aromatic lift, firm tannins, and structural underpinning; the shiraz structurally fills the mid-palate and imparts ripe and rounded tannins; and both contribute spice and fruit."
Some of the world's greatest wines have just a hint of a second variety.
California produces a number of notable blends. The Wagner Family of Wine makes a red and a white Conundrum, the puzzle being the varieties used in each. It's said that the founder, Charlie Wagner, used to mix glasses of wine at the dinner table until he got one that tasted right. The rest is history and a lot more scientific. Conundrum White is fresh and fragrant, and is made from chardonnay, sauvignon blanc, sémillon, muscat canelli, and viognier. Conundrum Red is a rich, spicy blend of zinfandel, petite sirah, and other varieties.
Other California winemakers focus on red Bordeaux varieties, usually cabernet sauvignon, merlot, cabernet franc, malbec, and petit verdot. In Napa Valley, Beaulieu Vineyard's Tapestry weaves them together in a seamless blend that's robust, complex, and well structured, while Beringer's Quantum is substantial and stylish, with expertly calibrated fruit and acid. In neighbouring Sonoma Valley, Chateau St. Jean's Cinq Cépages ("Five Varieties") is an attractive blend of the same varieties that's finely sculpted and concentrated. Each winemaker has produced a distinctive, high-quality wine from essentially the same ingredients.
A variation is the Prisoner Wine Company's the Prisoner, a rich, densely flavoured blend of zinfandel, cabernet sauvignon, petite sirah, syrah, and charbono inspired by the black blends made by early Italian immigrants to Napa Valley. These pioneers came by blending honestly, as many great Italian wines are blends. Made since 1997 in the tradition of the Super Tuscans, Ruffino's Modus is a wonderfully expressive and flavourful blend of sangiovese, cabernet sauvignon, and merlot. Also from Tuscany, Castello di Gabbiano's Alleanza, made from merlot and cabernet sauvignon, takes that common pairing of varieties to another level, where it is juicy textured and highly structured, with focused, layered fruit.
Varieties in blended wines are like actors in movies. Some are stars, some play supporting roles, while others have cameos.
Blending is integral to most winemakers' work, but some revel in the process and specialize in blends. One was Aimé Guibert, who founded Mas de Daumas Gassac, Languedoc's most famous winery. Guibert planted dozens of different varieties—mostly French, but many native to Armenia, Portugal, Spain, Israel, and other places—and his icon wines are blends of many of them. Not too far away in Madiran, famed winemaker Alain Brumont makes Château Montus from tannat, cabernet sauvignon, and cabernet franc. It's a well-structured and complex wine with years of life.
Closer to home, J-L Groux of the Niagara Peninsula's Stratus Vineyards embraces blending, which (as a native of the Loire Valley) he prefers to call by its French term, assemblage. Stratus Red varies from year to year and the 2013, an impressively structured and complex blend, includes merlot, cabernet sauvignon, cabernet franc, syrah, sangiovese, malbec, and tannat. Blending might be a labour of love, but it's also labour. Aided by others on his winemaking team, Groux works through 30 to 40 barrel samples a day for close to three months. "I then narrow it down to approximately a dozen and distill my way down to the final one."
Most blends are reds, although there are notable whites based on varietals native to Bordeaux and the southern Rhone, where the whites of Châteauneuf-du-Pape draw on up to six varieties. There's no reason why white varieties shouldn't be blended as often as red ones. Stratus's Groux thinks that "because there are fewer revered global examples of white blends, the New World has been less keen to try. But, some fabulous, unique flavours and textures can be achieved by the assemblage process, and these wines are wonderfully adapted to food pairing."
Varieties in blended wines are like actors in movies. Some are stars, some play supporting roles, while others have cameos. But just as actors must work in harmony to make a successful film, so must the grape varieties in a blended wine. Often, your attention is drawn to one of the minor players—something in the flavour or texture of a wine—even if you can't say why. Just as you can look up a movie to see who played the role that caught your eye, so can you look up your wine and see what varieties are in it. Blends can be complicated and subtle, but they're worth deconstructing as you enjoy them.
_________
Never miss a story. Sign up for NUVO's weekly newsletter, here.