New York's newest Soho House.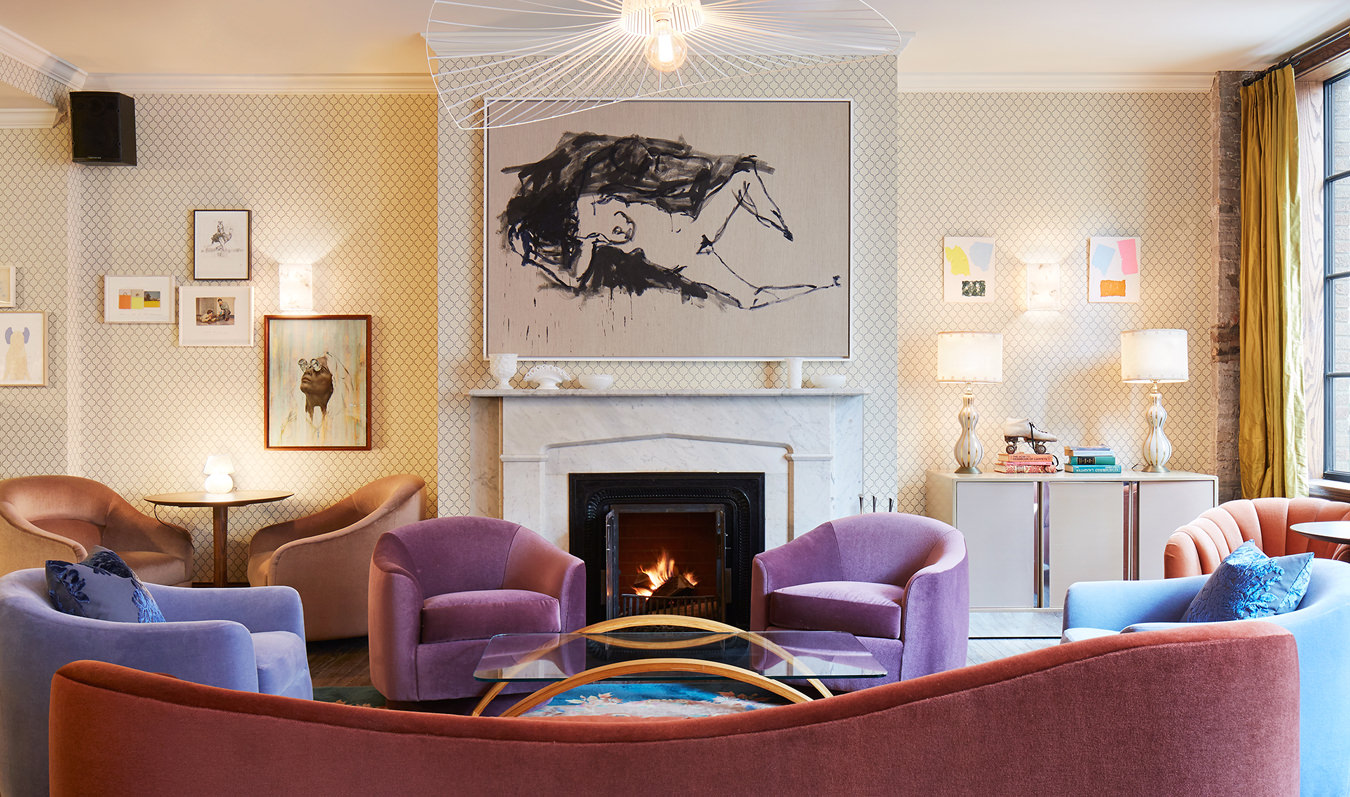 Flaky pains au chocolat and scones with butter were being served in the former hearse elevator at Ludlow House on New York's Lower East Side. The sixteenth in Nick Jones's fast-expanding empire of Soho House private clubs, Ludlow House opened in May in this neighbourhood known for tenement buildings, storeys stacked on storeys. So it's not surprising that the neo-Gothic building at 139 Ludlow Street was once a funeral home and, at another time, a gold-leaf printing factory.
Today, the building has been imagined as a members-only work-play wonderland for the city's bohemians. Unlike at the original Soho House New York (still open), there is no hotel here, which means, says Vicky Charles, the head of design for Soho House, "There's more room for member amenities."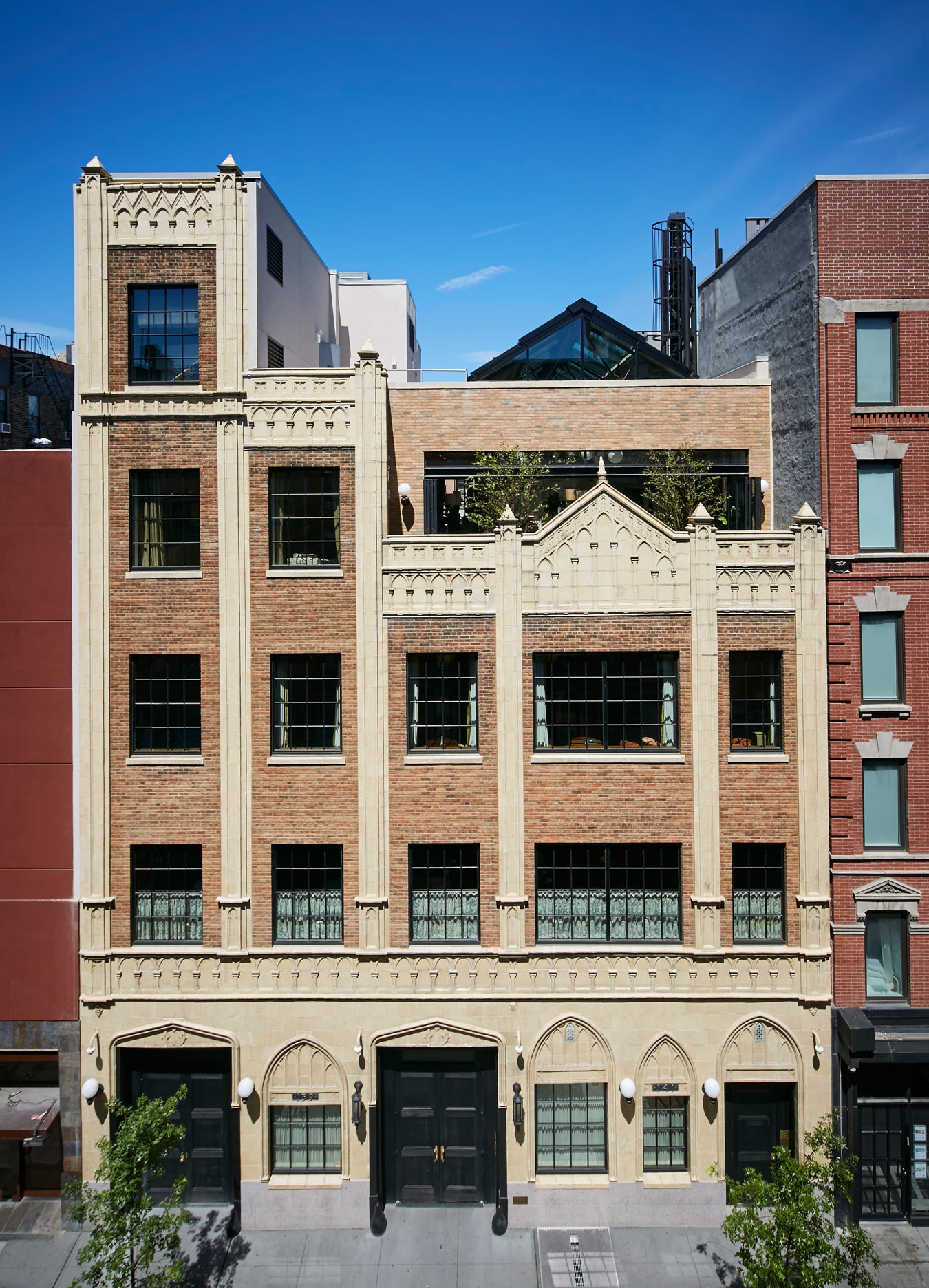 On a recent weekday morning, members sipped macchiato and ordered avocado toast in Lou's Kitchen & Bar, named after Lou Reed, naturally. The room is a mix of vintage and new pieces: a koala lamp here, library lamps there, wicker chairs and mismatched pillows. Charles describes the aesthetic as being "like your grandmother died, but she was really cool and left you some amazing things."
In the evening hours, rooftop Duckedup comes alive, a restaurant far more serious than its name implies. Presided over by Corwin Kave, the restaurant serves the most succulent and transcendent Peking duck (outside of Joe Ng's at Decoy) from a wood-burning oven. The building's third floor is given over to a screening room and an art-filled bar called the Velvet Room where, on a recent night, a "leather tattoo" artist named Poncho customized luxury sneakers for a small group of members. It was just another chapter in the story of 139 Ludlow.
Ludlow House, 139 Ludlow St, New York, NY 10002, USA, +1 646-253-6100