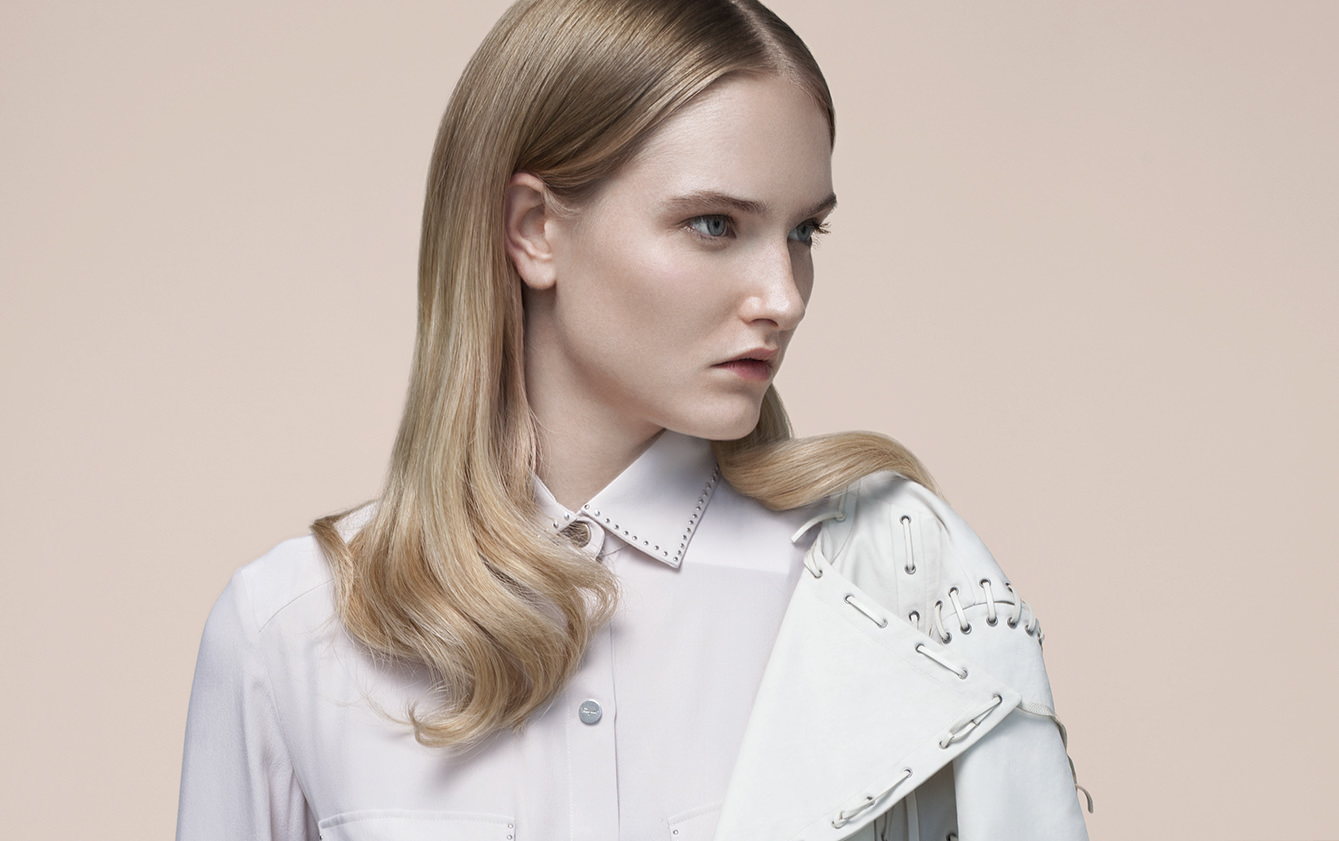 Massimiliano Giornetti, creative director at Salvatore Ferragamo, rides in the small category known as Highly Successful Designers You've Never Heard Of. There are a few reasons for this. Number one: his brain is bigger than his ego. Number two: he deeply and fully understands the historic codes of the house for which he works. Number three: he has carefully watched and learned from several designers who crashed and burned before him. And number four (quite possibly the most important): he harbours no ambitions to appear in the pages of a fashion magazine naked (which, bizarre as it may be, is a professional anointment of sorts for every spotlight-loving male designer from Yves Saint Laurent in the 1970s to Marc Jacobs today).
"I might have to work out at the gym a bit more," Giornetti remarks, laughing politely at the suggestion. The designer is fastidiously prepared and meticulously groomed, sitting in a chair on the top floor of Ferragamo's glass-walled offices in Milan. (Salvatore Ferragamo is headquartered in Florence and also has offices in Milan.)
In spite of being Mr. Quiet—or maybe because of it—Giornetti was plucked for the plum role of creative director two and a half years ago, after nearly a decade of patiently toiling inside the company. He is now one of a new generation of designers who have ignited their bonfire of success by rolling up their sleeves, getting to work, and then standing back and letting the flames on the runway speak for themselves.
"As we saw in Paris this season, it's not always that big designers with big names manage to do great things," observed Franca Sozzani, editor-in-chief of Vogue Italia. "Big names don't save fashion companies, great talents do."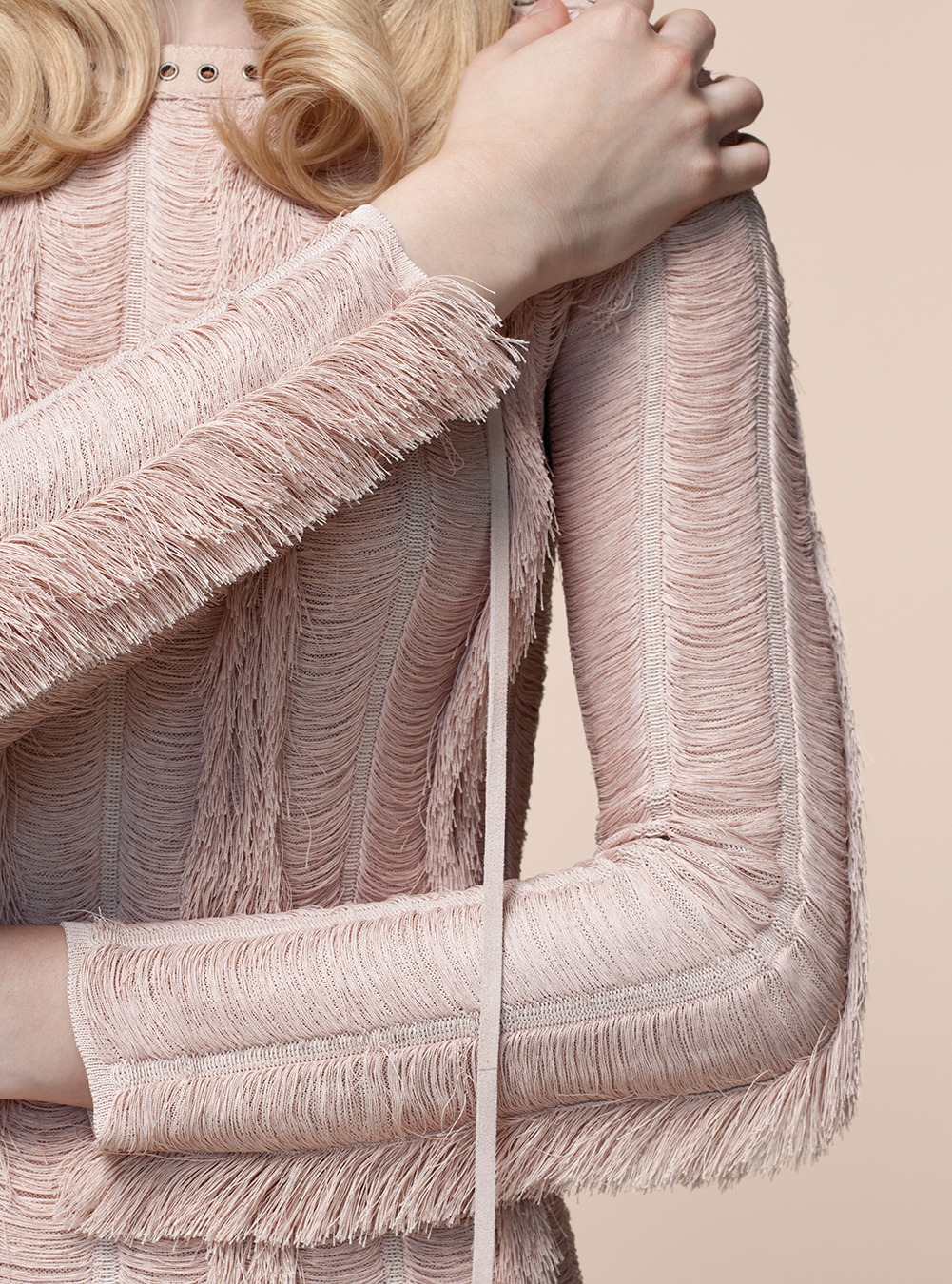 As the management of Salvatore Ferragamo knows full well, selecting a creative director is one of the most painstaking and headache-inducing tasks that global fashion brands have had to face in the 21st century. Fishing out the right talent from a microscopic pool of worthy designers is hard enough, but keeping that talent on a leash, and ensuring that they do not implode, à la John Galliano at Dior about a year ago, is even harder. The toughest task of all is for fashion companies to take a long, hard look at who they are and what they really need.
Not every house has had the good fortune of Chanel or Louis Vuitton, where Karl Lagerfeld and Marc Jacobs have been smash hits for 30 and 15 years, respectively. Most creative directors are brought on with loads of fanfare, media exposure, and buckets of cash, only to prove after a few seasons that they just can't cut it. Ferragamo toiled for nearly a decade trying to find the right designer for their women's ready-to-wear collections.
Quietly, and quite unexpectedly, Ferragamo finally found its great talent buried within its own ranks. Giornetti started in the company as a lowly men's knitwear designer in 2000, after beginning his career designing women's couture in Rome. In 2004, he was promoted to creative director of menswear, where he showed his flair for tailoring and a deft hand at working with Ferragamo's coffer of luxury materials. It would be another five years before he also took over womenswear, assuming full creative control. But James Ferragamo, grandson of Salvatore and director of women's leather products, insists he recognized Giornetti's talent all along: "I never doubted that Massimiliano would someday become the creative director of the house. We all recognized his ability to perfectly understand the soul and spirit of the brand and translate those brand values into modern and relevant fashion collections for women."
Giornetti's vision of clean, high-quality glamour laced with a tinge of sexiness has crystallized into perfect focus; he has effortlessly tapped into the ethos of Ferragamo.
When he entered Ferragamo, Giornetti never presumed he would one day oversee the entire label. The long incubation period within the company's thick, stone Florentine walls, however, helped. "I grew up inside the Ferragamo family and the Ferragamo brand," he explains. "A young child who grows up watching, looking, breathing and trying to understand the history, the meaning, the essence of Ferragamo—it probably had an effect. I had more time than the other people."
There's a tendency in fashion to make stars out of designers because, as we know from the circulation results of magazines, celebrity sells. This concept is not lost on Salvatore Ferragamo, a company whose founder created his legendary footwear fortune when he moved to Hollywood in 1919 at age 20, and later shod A-list actresses like Ava Gardner and Audrey Hepburn. It wasn't that Salvatore found success because he was a celebrity; on the contrary, he became a celebrity because of his success.
Giornetti is carving a similar path.
"I never thought the work of a fashion designer is living inside of an ivory tower," the designer explains. Focusing on the product is paying off: he's already gained kudos for an exceptional resort show staged at the Louvre in Paris (yes, inside the museum, something that no one else—not even a French brand—has ever managed to pull off), with actresses like Hilary Swank and Freida Pinto in the front row. And his recent equestrian-themed spring/summer 2013 collection received critical accolades.
"This last collection was particularly strong and precise, and proved he has real talent," observed Sozzani. "He has evolved so much. It wasn't always easy for him, but he didn't get demoralized. He has slowly found his way."
Over the last two and half years, Giornetti's vision of clean, high-quality glamour laced with a tinge of sexiness has crystallized into perfect focus. He has also effortlessly tapped into the ethos of Ferragamo, who brilliantly linked functionality with beauty—no small feat.
"His collections tend to look both timeless and timely," observes James Ferragamo.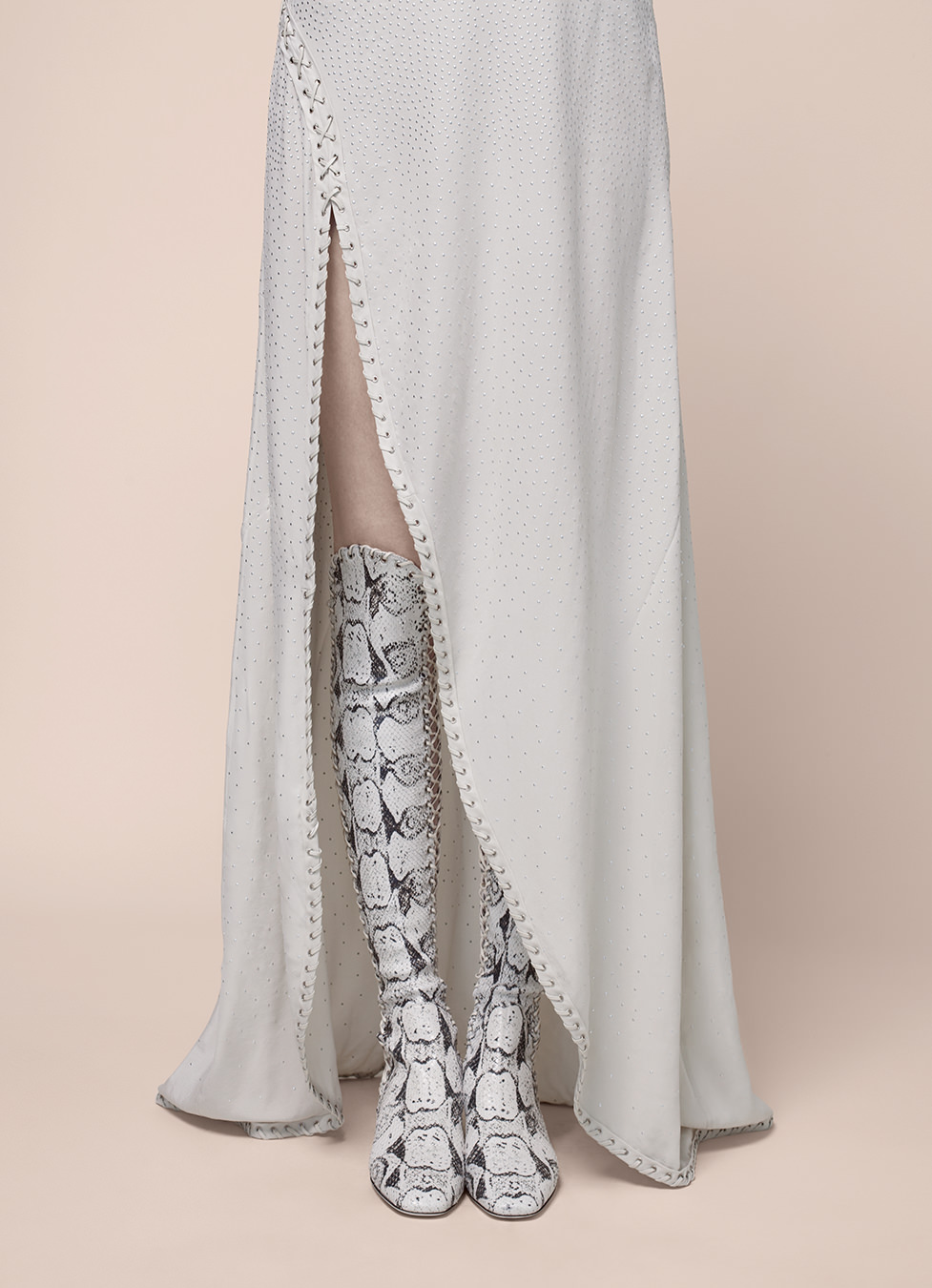 Forging a distinctive style for Ferragamo was of paramount importance for the brand, which had enjoyed great fame in the 20th century. When the founder died unexpectedly in 1960, Salvatore left the company to his young wife, Wanda, a housewife with six children. "She was rich enough to say, 'We'll live in our beautiful home in Florence and have an easy life,' " remarks Giornetti, "but she had the courage to go on and reinvent the brand."
Under Wanda, who still serves as chairwoman, Ferragamo was managed for more than 30 years as a family affair, with all six children—Fiamma, Giovanna, Fulvia, Ferruccio, Massimo, and Leonardo—involved. It wasn't until the family's third generation came of age, concurrent with huge sales growth, that new corporate governance rules came into place that limited the number and scope of family member employees. Today, nine family members are official employees, and 49 per cent of the company is publically traded.
Quite rightly, today Ferragamo runs like a fine-oiled business machine, and even Giornetti has the tendency to dip into well-rehearsed marketing speak. He peppers his conversation with "the fashion system" and "the new attitudes of the consumer" and "the digital revolution"—things you do not expect from the person who is deciding whether spring's python gladiator boots should have a four- or six-inch heel.
"I think there's a big change with the consumer and how people are responding to fashion," he says in a serious, almost sales executive tone. "Everything is becoming much more clever, more democratic. The response of the consumer is instant. Digital is part of the fashion system. It's democratic."
What he means is that thanks to the Internet, the golden gates once surrounding the realm of luxury fashion have now been opened up to the masses. Giornetti's fashion shows have certainly pushed Ferragamo beyond its traditional, still-watered comfort zone, presenting a vision that, if not exactly democratic in terms of price, is definitely less conservative than it once was.
There's no better proof of this than a quick survey of the wide range of women who are now wearing Ferragamo. On the more demure side of the red carpet is Freida Pinto, a Ferragamo regular, who says Giornetti's designs "have integrity, finesse, class, precision, and perfection—which is very much an extension of [Giornetti's] personality." But there's also a new crop of Ferragamo women—from Angelina Jolie and Madonna to Lady Gaga and Kim Kardashian—who are more man-eating than matronly, and all of whom have a fiercely confident style.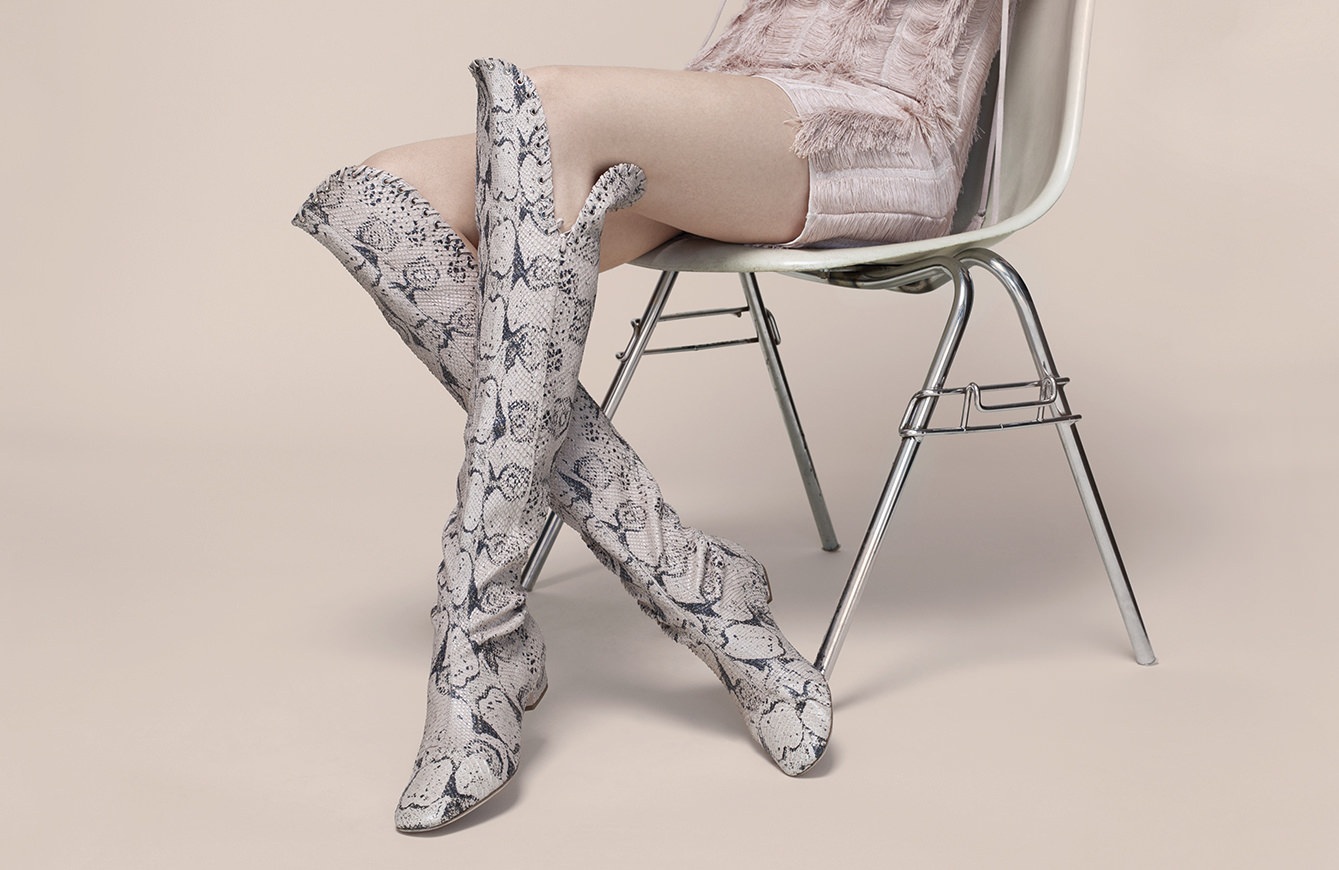 Giornetti, the picture of decorum, is civil, reserved, and polite, almost to the point of deferential. But this genteel courtesy seems like an ideal fit for the Ferragamos, a family that holds its traditions very close. It is telling that Giornetti ends each of his fashion shows not by waving to fans but by walking straight up to Wanda Ferragamo in the front row, and bowing, like an altar boy to the Pope. "It's a sign of respect," he explains of the public gesture.
"Mrs. Wanda Ferragamo"—which is how Giornetti always refers to the family's matriarch—is 90 years old but has the mind, heart, and pluck of a woman half her age. She can be, at will, extremely charming or woefully intimidating. Most impressively, she still shows up to the office every day.
"She called me the day before the August vacation just to make sure I was still in the office," he says, laughing. "She had a list of things to discuss."
If Giornetti's seriousness can sometimes feel incompatible with the fantasy world of fashion, you can't bemoan the fact that he knows he's been fortunate to land where he is and refuses to squander the opportunity by putting a foot out of place. His life is 100 per cent dedicated to his job and he has little time for anything else, except for the occasional morning jog in Florence or cooking at home, at which he excels.
Giornetti was born and raised in the small marble-mining town of Carrara, and he was even obsessed with fashion as a toddler. When he was seven years old, he rang up a local fashion store to order himself a Giorgio Armani children's sweater without his mother's knowledge. That exacting personal style is still with him today, in his uniform of crisp pants, consummately starched shirts, and sharply tailored jackets.
"I believe that before deconstructing, you need to be able to construct," explains Giornetti of his design process.
Giornetti's father was a goldsmith, and his handwork greatly influenced the designer. While studying fashion in Florence, Giornetti immediately understood that fashion was his calling. "The priority wasn't to make wow pieces, but to learn, construct, and to create things."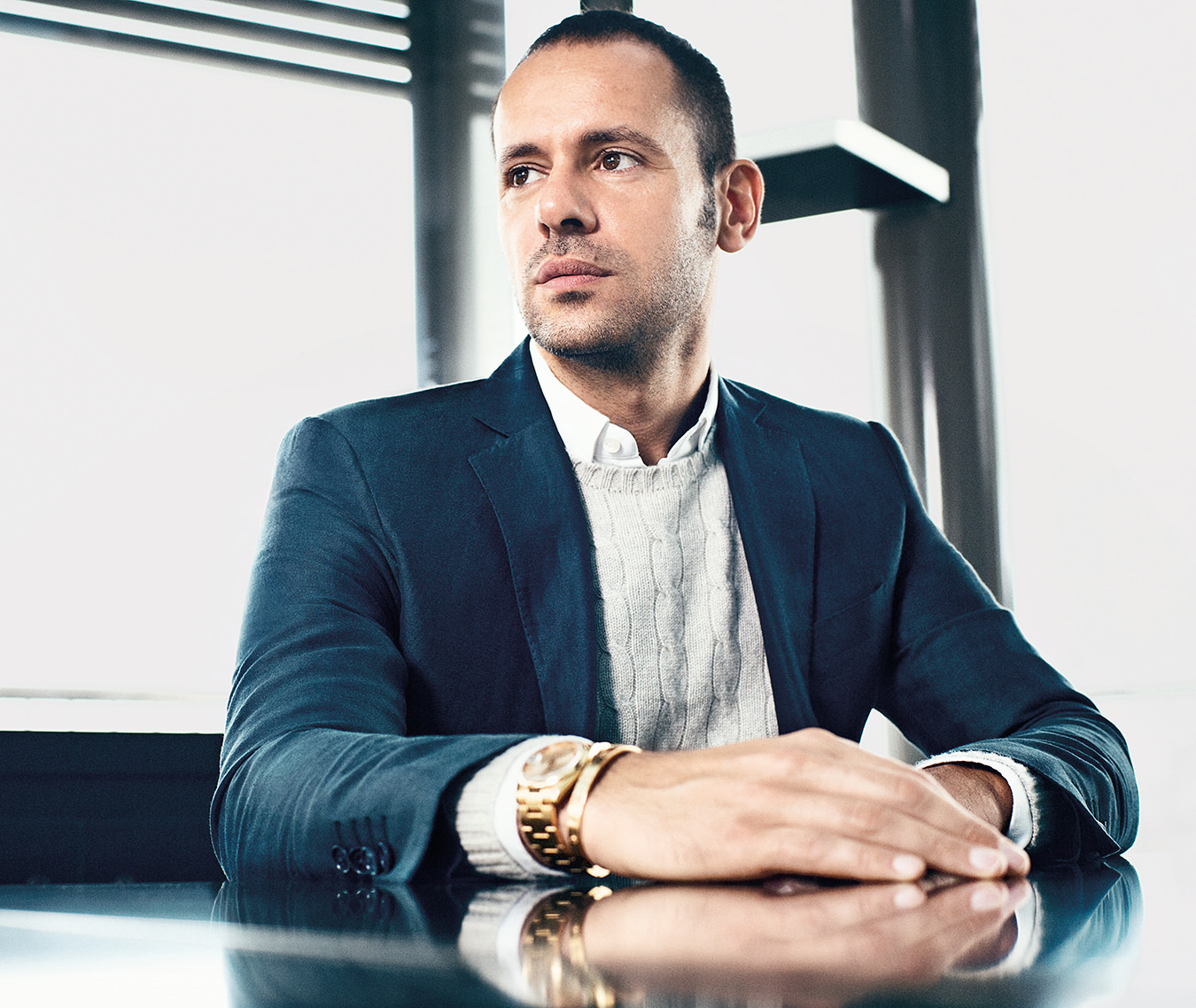 Today, no matter what collection concept he plays with, his designs are always informed by a strong sense of tailoring and construction. "I believe that before deconstructing, you need to be able to construct," he explains. "If you think about Pablo Picasso, he was very classic in the first part of his artistic life, and then he turned into something very deconstructed and free."
Giornetti has not yet reached the fashion equivalent of Picasso's cubist movement, but he is definitely moving assuredly out of a classic box. And even if he were to go "full-on abstract" one day, you get the feeling he would never compromise his commitment to a glamorous, clean style. Sozzani sees this as key to his success. "He's making clothes women can actually wear," she observed, "which is already a huge step forward."
"Since his first women's runway collection, we knew he had accomplished something very early that no other designers had seemed to achieve," says James Ferragamo. "He's very understanding of Ferragamo's heritage, and how to move the needle and subtly push the brand in a forward direction."
Giornetti says he's simply focused on the culture of the brand and ways to exploit the golden past. "For me, it was like restarting the story of Salvatore Ferragamo—making a classic, historic luxury brand cool, vibrant, and contemporary," he says. "All the elements are inside the kitchen. You just need a chef that can cook well."
November 18, 2012
Updated: March 1, 2015