Sarindar Dhaliwal at the AGO
Come July, 

When I Grow Up I Want to Be a Namer of Paint Colours

opens at the Art Gallery of Ontraio.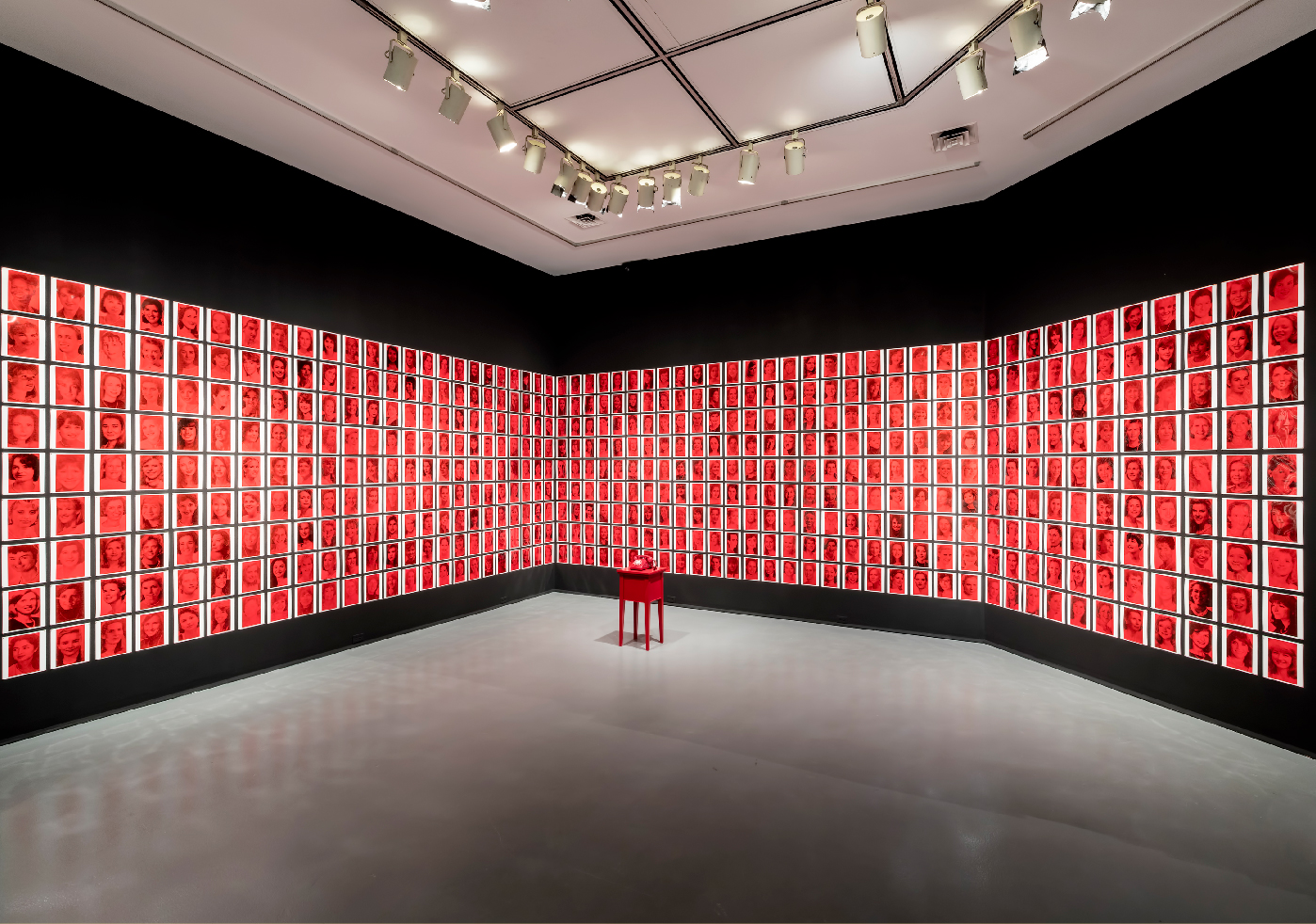 For Sarindar Dhaliwal, the seed for becoming an artist was planted at a bank where she worked when she was 16. "The tellers there were these very nosy women. So if you went for lunch, they looked at the clock, and if you were five minutes late coming back, then they went and told the manager. And I thought to myself, 'How can I avoid having people like these people in my life?' And I thought, 'Oh, I could become an artist.'"
She did just that, renting a loom from the weavers guild in Kingston and going to art school, then exhibiting across Canada and earning a PhD in fine arts from Queen's University. The artist, who was born in Punjab, India, before immigrating to England when she was four and then Canada as a teenager, embraces colour, using vibrant everyday things, like coloured pencils and flowers, to create installations that are captured in photographs. Though her work is beautiful to look at, it often carries deeper political or cultural commentary.
Her upcoming exhibit at the Art Gallery of Ontario, When I Grow Up I Want to Be a Namer of Paint Colours, titled after one of the pieces on display, encapsulates over 40 years of work, a retrospective of her drawings, mixed media work, large-scale installations, and photographs. In many ways, Dhaliwal was ahead of her time. While craft has become more celebrated in the fine art space, when she was coming up in the '80s, her work was seen as too decorative and wasn't well received. Her art school teachers looked down on her colourful textile-based work. "They would often make comments like maybe you should quit art school and become a seamstress," she says. "There were a lot of put downs."
Still, Dhaliwal continued in her artistic practice, driven by fierce perseverance and her commitment to the work—"It's a kind of lifeline," she says of her art—and curators have taken note. The show marks her first with the AGO. She's excited to see what the public makes of the show, which opens at the end of July, noting there will be a lot of the work from the 1980s on display. "I'm quite interested to see whether the criticism remains the same. Maybe people are going to see the work in a different way."