If a six-deep battalion of bottles, pots, and packets already line your kitchen shelves, G. Detou is a dangerous place. Pronounced in faultless French, the store name sounds like "j'ai de tout". Translation: "I have everything", and they do. But this is no Parisian pun: the store actually was launched by a Gérard Detou in 1951. Originally, it was geared to the chefs who cooked for bourgeois families. Today, professionals rub shoulders with amateurs in a compact shop that stocks all you need to open your own French pâtisserie or épicerie.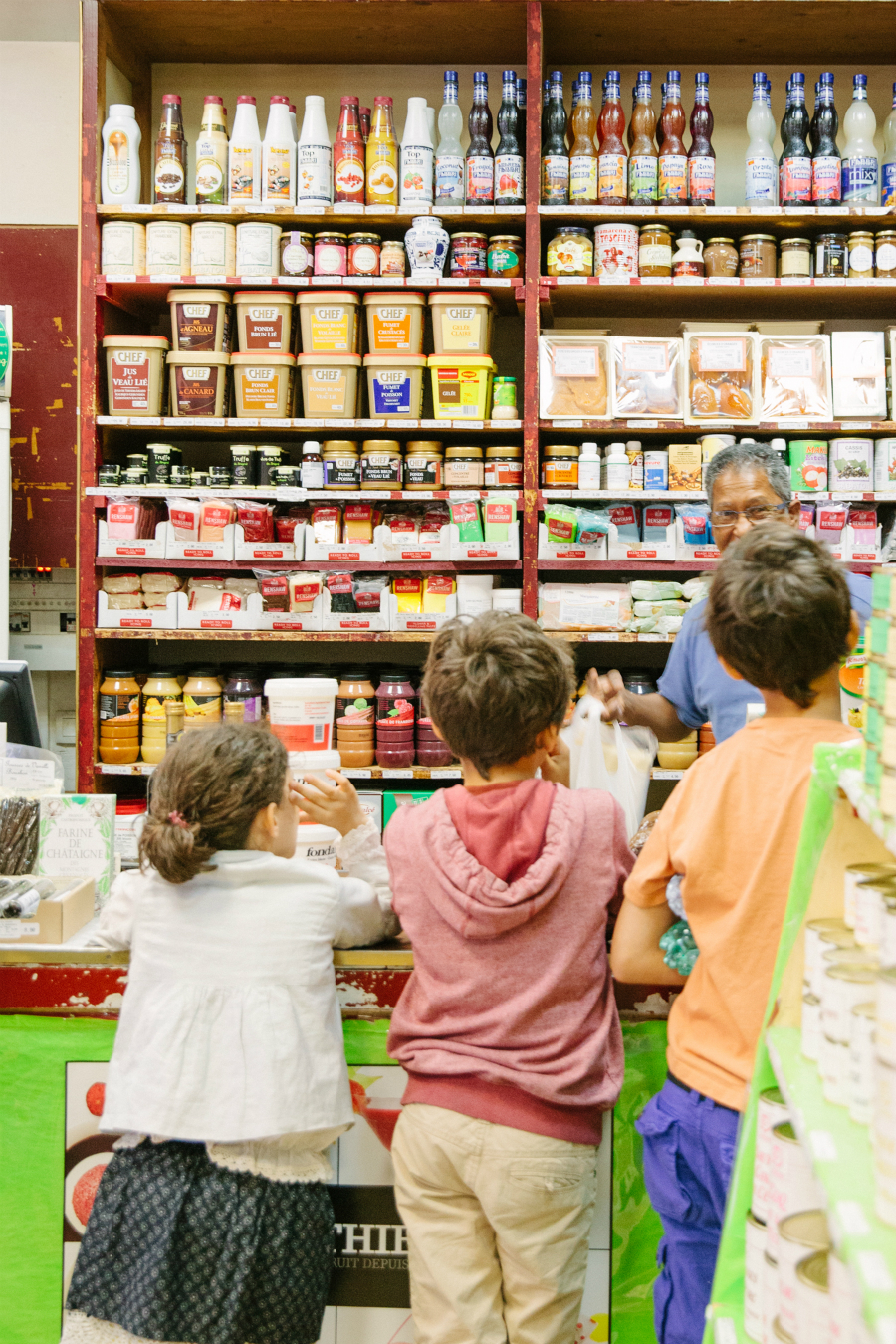 Angling like a pastry scraper off a board, rue Tiquetonne, home to G. Detou, hides as artfully as the molten centre of a fondant au chocolat. This neighbourhood west of the Marais is something of a food-lover's epicentre, with E. Dehillerin, Escoffier's preferred cookware store; rue Montorgueil with its fromagers, bouchers, and boulangers; and the site of the original Les Halles all close by.
Jean-Claude Thomas, the owner since 1999, confirms that G. Detou carries more than 3,000 different products, starting with the colossal jar of Griottines (morello cherries in kirsch) that dominates a window. Frequently citing the store in his blog, not least for a staggering selection of chocolate that ranges from chips to giant slabs, cookbook author and former Californian David Lebovitz has written, "If G. Detou didn't exist, I couldn't live in Paris." Like other expats, he knows the store as the go-to source for pecans, glucose (a stand-in for corn syrup), and other hard-to-find North American baking ingredients. G. Detou has also borrowed marketing habits from across the Atlantic, staying open through lunch and offering informed and obliging service, but it is still French to the core. Bien sûr, they opened another shop in Lyon in 2009, but there are no plans to sell online.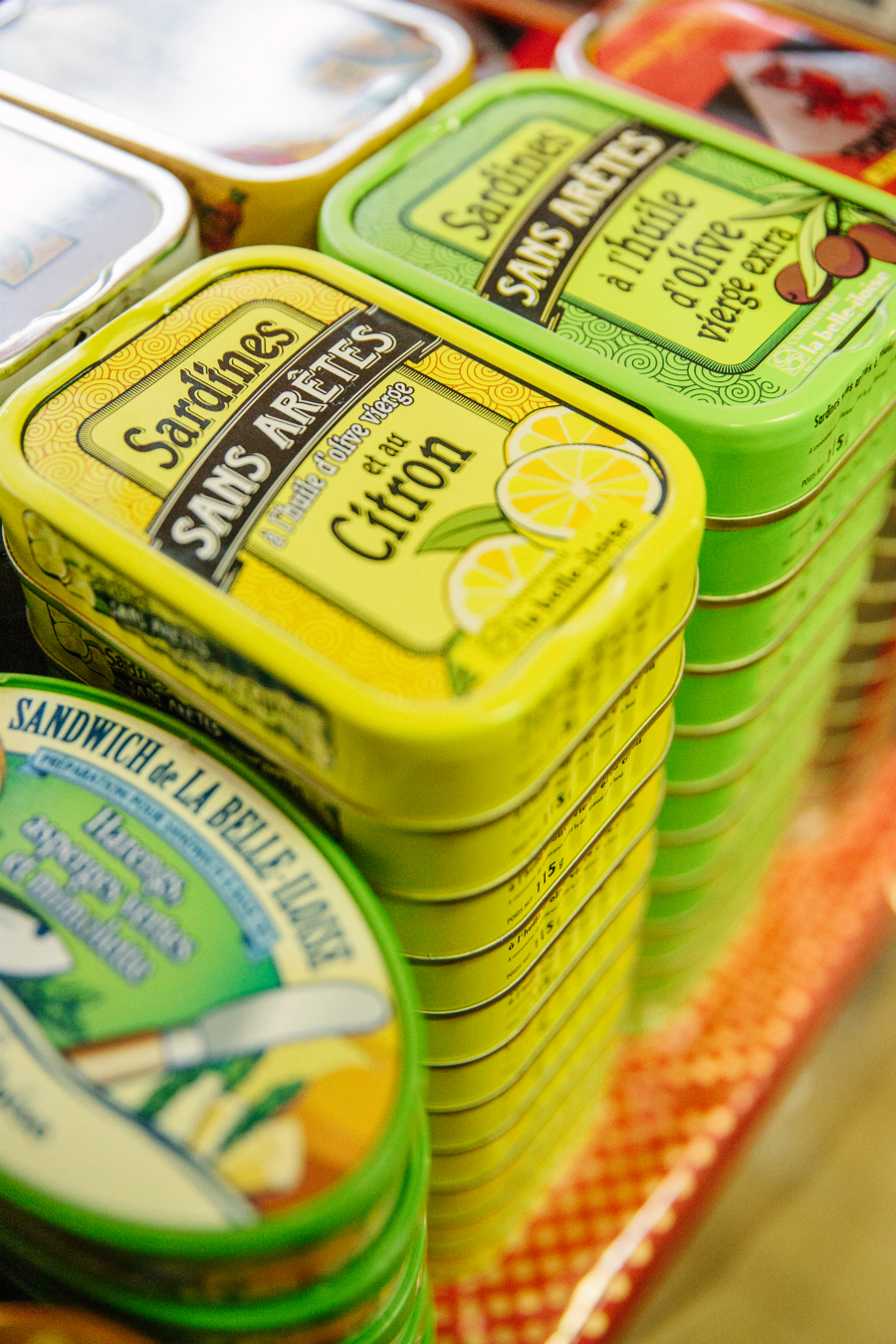 Evoking laboratory more than kitchen, white plastic jars hold soy lecithin, calcium lactate, and gum arabic—nowhere near as alluring as mimosa-yellow sugar pearls or crystallized violets but essential for the finely calibrated chemistry of making pastries and sweetmeats. Combing the shelves with your eyes gets creative juices flowing, with crunchy pink sugar crystals inspiring fantasies of delicate cakes nibbled in the dappled light of acacia trees. Packaging alone is reason enough to pick up a box of Epices Rabelais from Marseille adorned with a cheerful knife-wielding butcher and a complacent-looking pig.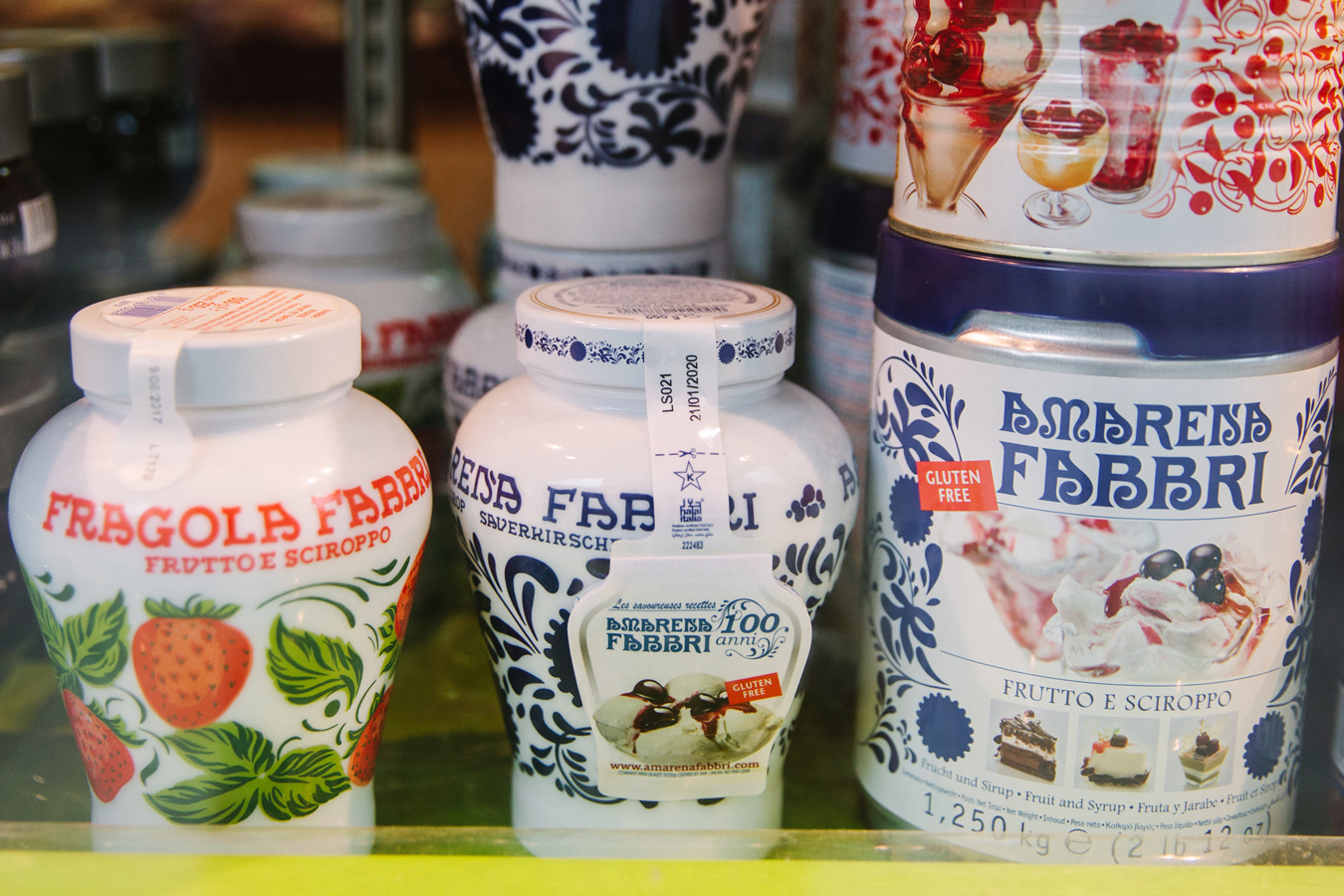 G. Detou is a stroll through French culinary history. Here, see bottles of golden oils: pine nut to use in a carpaccio of oranges, pumpkin seed to dress a citrus-inflected salad—these and others from Guénard, a company founded in 1824. There, find the entire range of Edmond Fallot mustards, even arcane flavours like walnut, blackcurrant, and gingerbread. Around since 1840, the Burgundy-based company "still knows how to make quality mustard," according to Paul Bocuse. Take a farewell glance at the window to see a tin of Provençal Calissons d'Aix, almond-shaped candies, and a U-turn to pick up a box of Maison Charaix Macarons de Joyeuse—how could you not when you learn that Catherine de' Medici brought the recipe from Italy in 1581 for a royal wedding.
Originally published autumn 2015.