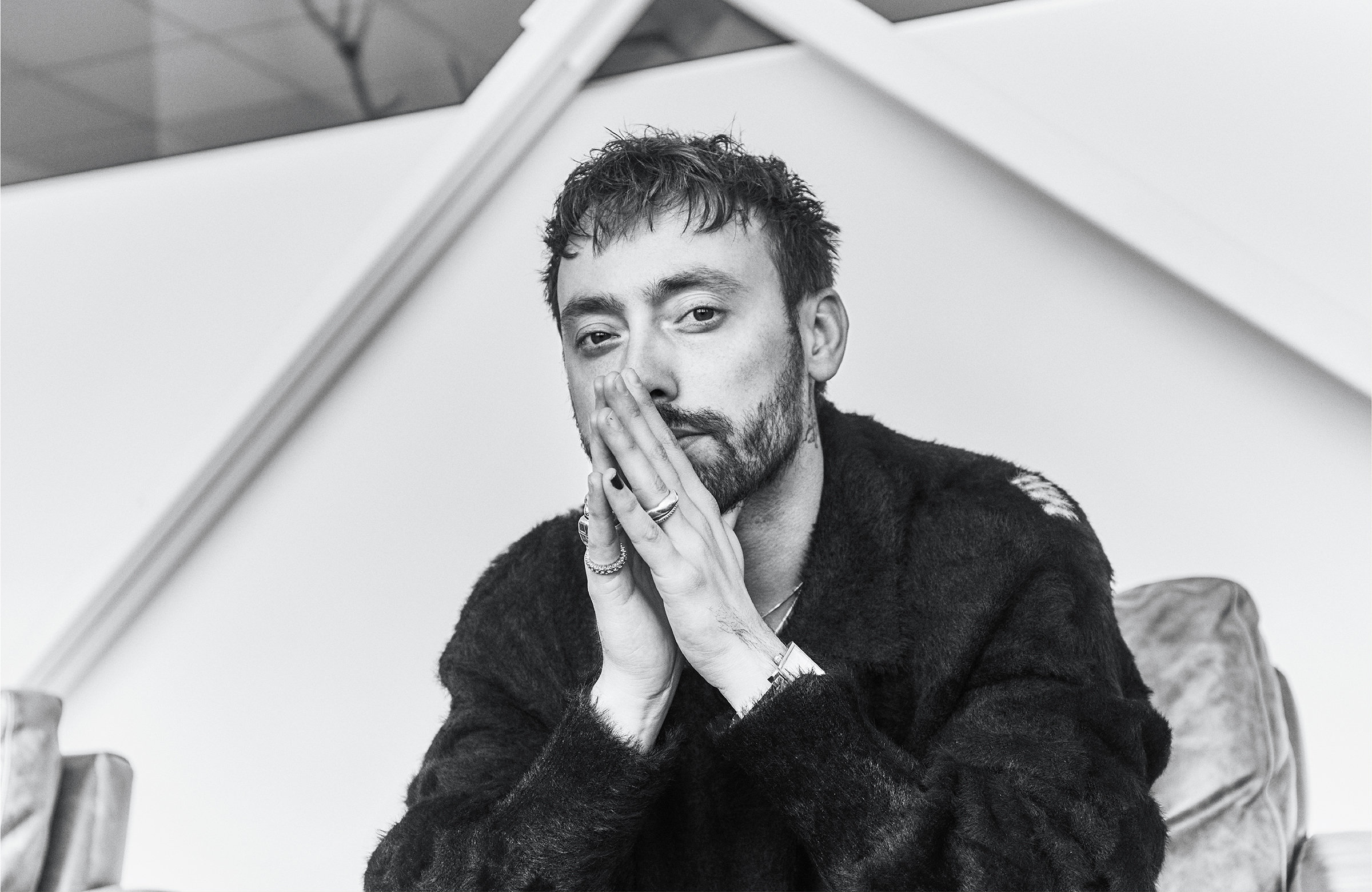 Mr. Saturday Founder Joey Gollish Redefines Canadian Fashion as Roots's First Creative Director in Residence
There's always a wait-and-see period when a young designer takes the helm at a heritage brand. How will an independent creative succeed in a corporate environment? But on video chat, Joey Gollish looks right at home at his stately desk in a wood-panelled office at the Roots leather factory in Toronto, sporting chipped black nail polish, a tangle of diamond and pearl necklaces, and a checkered fleece from his own brand, Mr. Saturday.
When we speak in March, the 29-year-old self-taught fashion designer is three weeks into his new role as the Roots creative director in residence, the first in the Canadian brand's 50-year history, where he's been tasked with evolving its image and offerings for a new generation. "I've always had an interest in taking on a larger role of creative director at a heritage brand," he says. "So getting the opportunity to do it with one that I've been wearing since I was a kid was a no-brainer for me."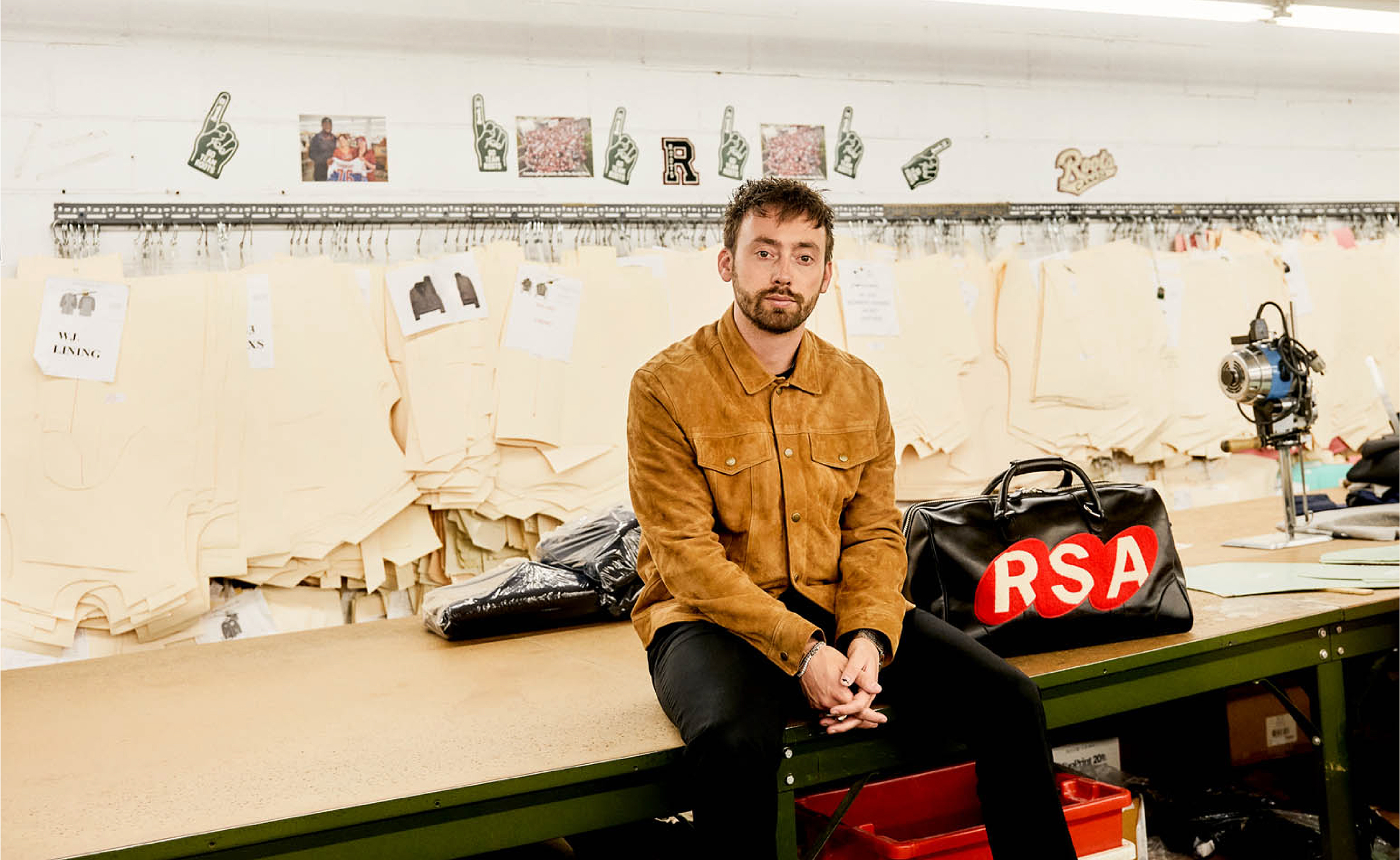 Growing up, Gollish envisioned being his own boss. But in 2017, while running a software company with his best friends, he found himself disillusioned with start-up life and gravitating toward creative pursuits like writing, painting, and making clothes. "Feeling really unfulfilled when we actually started to make money was kind of a rude awakening," he says. So at the end of that year, he quit his job and took six months off. To make money, he started throwing parties downtown, earning the nickname Mr. Saturday. "Mr. Saturday, for me, started as just an outpouring of creativity at a time in my life where I was feeling really stuck," he says. Ever the entrepreneur, he sold vintage tees at these parties or customized items for friends. After a few pop-ups selling his own cut-and-sew clothing, friends started urging him to take his brand to the next level, so in 2019, "I started to check out Paris Fashion Week, seeing what it would look like to work with a salesperson and a distributor and develop a seasonal collection and start to sell that globally," he says.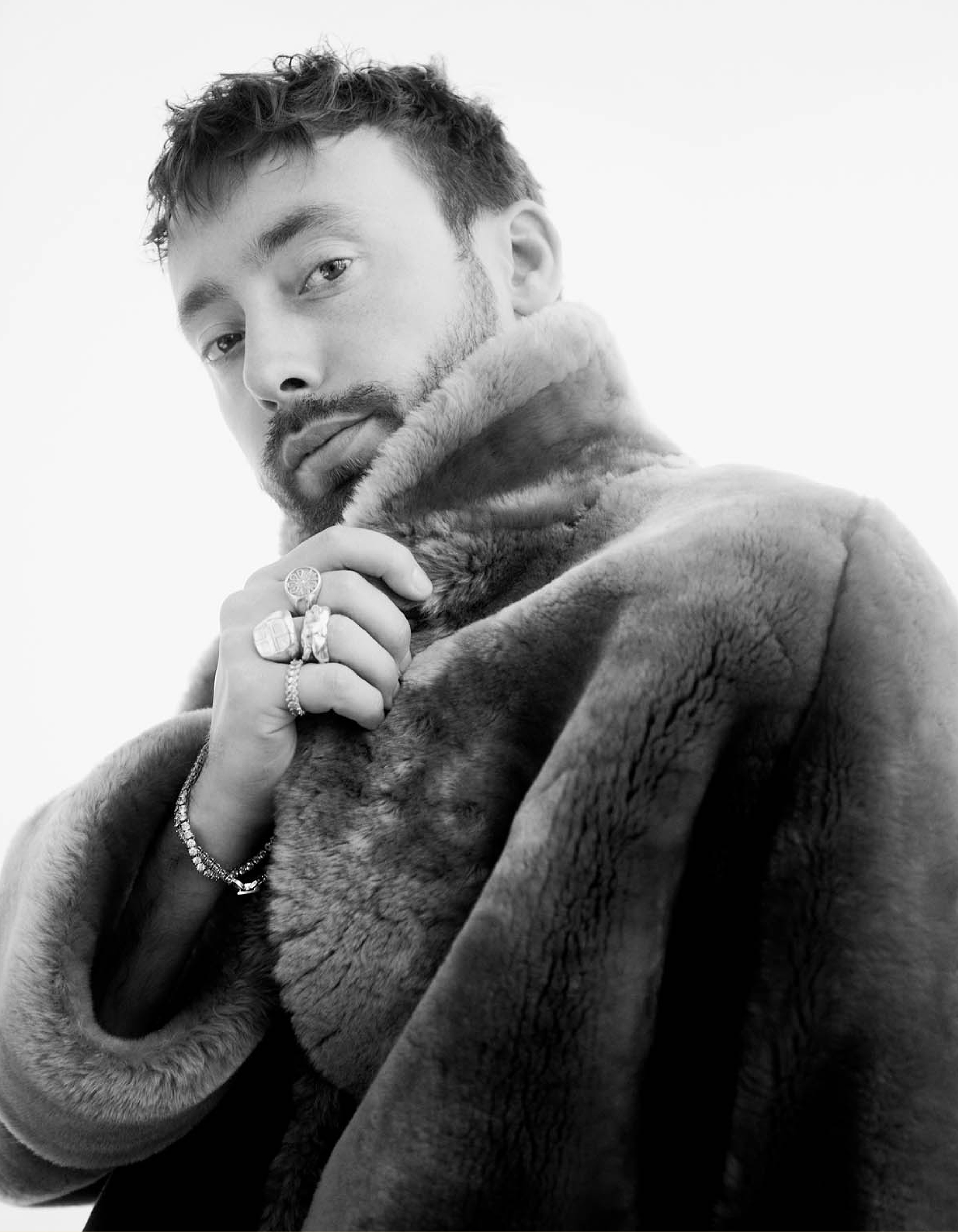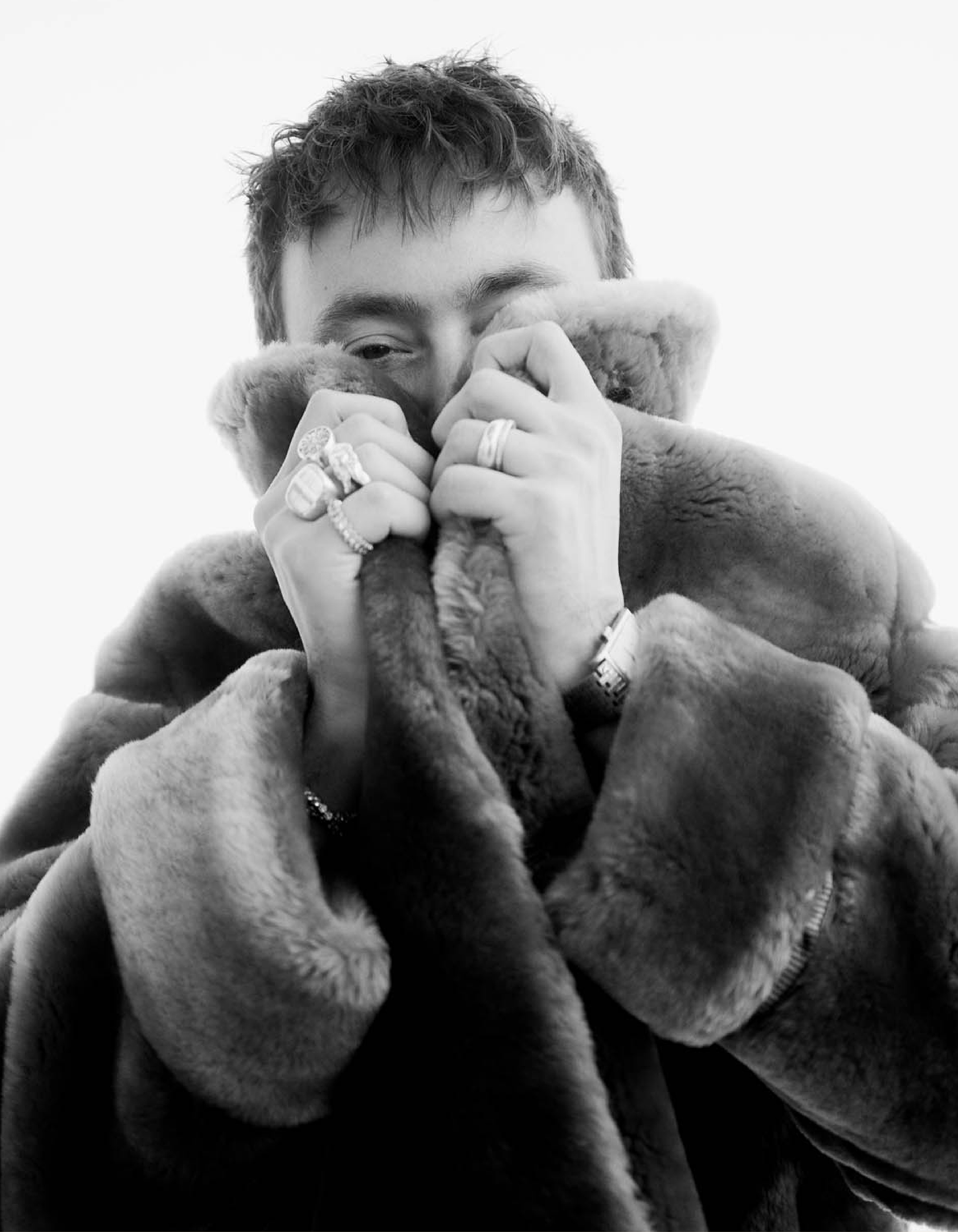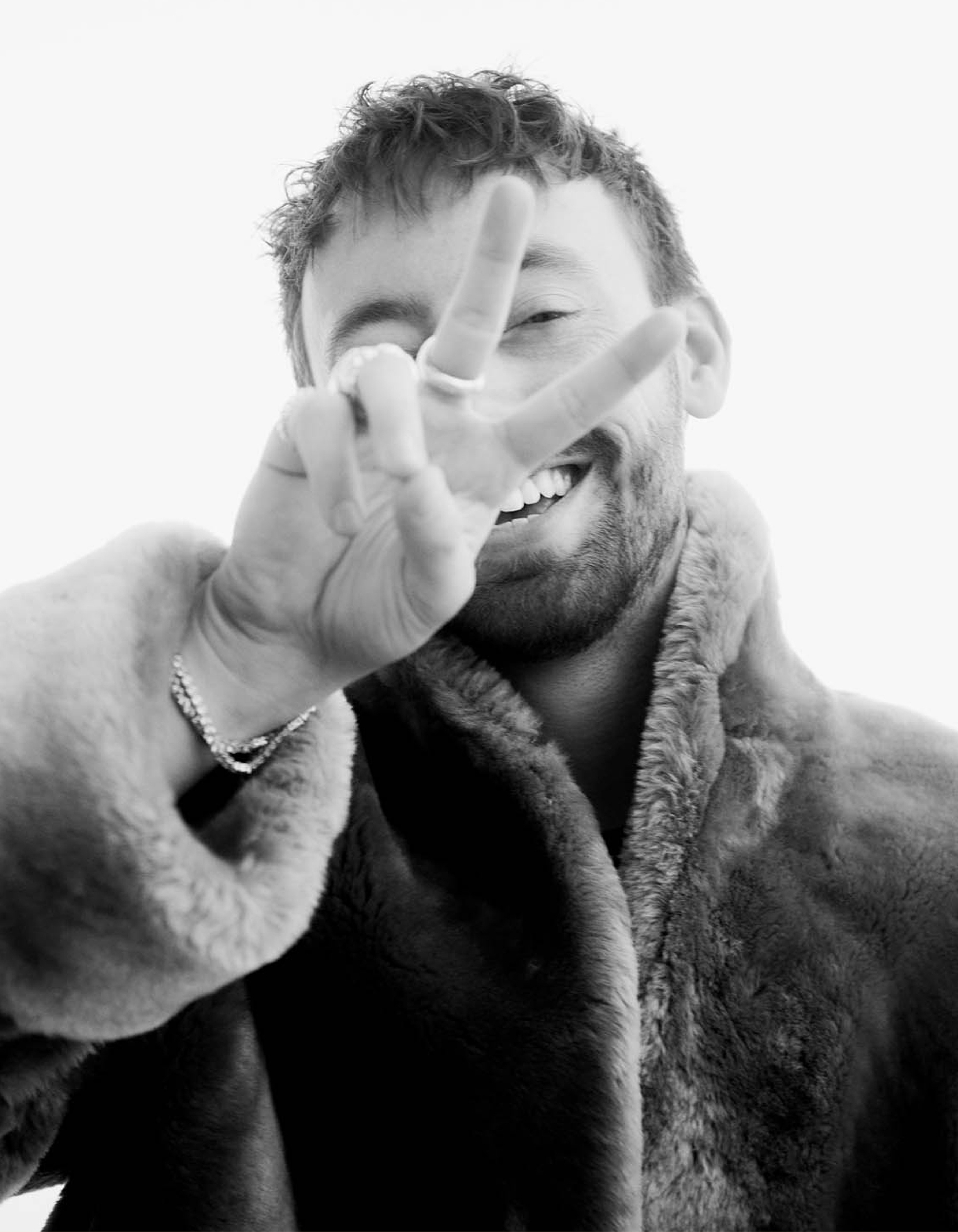 Joey Gollish made a name for himself as the independent creative behind the nightlife-inspired brand Mr. Saturday. But as the first-ever creative director in residence at Roots, he's in a position to redefine Canadian fashion.
In January 2020, Mr. Saturday and Hxouse, the Toronto-based incubator for creatives, hosted an event in Paris to build Mr. Saturday's global presence. "That was a really great launching point," Gollish says. "Then the world shut down." He was sitting on a ton of excess inventory and wanted to help Toronto artists affected by the pandemic, so Mr. Saturday released an artist capsule collection to raise money for the TOArtist COVID-19 Response Fund, a joint initiative from Hxouse and the Toronto Arts Council, and factories making supplies for health-care workers, their staff, and their community. "It was a really big opportunity for us to feel like we were really contributing to the city," he says, noting the global support from people like Benji B, the influential British DJ. "We had been so invested in being in Paris Fashion Week, and when that wasn't happening, we had to find a way to really shine through," he explains. "And I think that like a lot of people have said, there was this massive democratization of creativity in the pandemic where the internet really just became the playing field." Last June, Mr. Saturday made its in-person Paris Fashion Week debut and showed its spring/summer 2023 collection at the Musée des Archives Nationales. In October, Gollish won Menswear Designer of the Year at the 2022 Canadian Arts & Fashion Awards. In March of this year, Roots announced Gollish as its new creative director in residence.
Roots and Mr. Saturday had collaborated behind the scenes for years. Mr. Saturday manufactured most of its leather pieces at the Roots factory. And last December, they released Roots Saturday Airlines, a capsule inspired by jet-set culture that references Roots Air, the apparel giant's short-lived airline. The gender-free collection of graphic loungewear and leather outerwear, such as a sleek aviator jacket and a modern twist on Roots' classic varsity jacket, resonated with a younger, fashion-forward customer. "Roots saw a lift both from the sales side but also, I think, from a cultural perspective," Gollish says.
_________
"I've always had an interest in taking on a larger role of creative director at a heritage brand. So getting the opportunity to do it with one that I've been wearing since I was a kid was a no-brainer for me." —Joey Gollish
Meghan Roach, Roots CEO, says Gollish possesses the twin skill sets required of a modern-day creative director: artistic ability and business acumen. "He has this global following. He's got a really amazing aesthetic. He's got a passion for the brand," she says. "And he has that really nice balance between understanding 'how do you build and develop a business' with 'how do you drive creative excitement and engagement.'" Gollish, too, understands that his title is both fluid and all-encompassing. "I think creative director is a bit of an expansive role," he says. As the new steward of the half-century-old apparel company, he sees it as his duty to "really just help the team and this iconic heritage brand, I think, redefine their voice at a pivotal time in their history."
Gollish is part of a recent cohort of self-taught menswear designers blending streetwear and club culture with luxury craftsmanship. Virgil Abloh is one of the most celebrated pioneers of that movement, who shattered the boundaries between street culture and high fashion, first with his label Off-White, then as artistic director of menswear at Louis Vuitton. Gollish shares an affinity for the French artist Marcel Duchamp with the late Abloh, who once called Duchamp his "lawyer" as justification for his ideas about artistic ownership and originality. For Gollish, the Duchampian view of "saying something is art or taking an object out of its context and calling it art" compelled him to consider his own creative perspective.
"I always felt, at the beginning, like, why would anybody care about my story?" he says. "I'm a middle-class, white, Jewish kid from North York. Who the fuck is going to care what I have to say about fashion?" If Tom Ford and Gianni Versace built powerful legacies in fashion and culture and helped change how we dress, what would Gollish's legacy be?
_________
Joey Gollish's reserved demeanour belies his eclectic sensibility and outré taste. In person, he's thoughtful and soft-spoken, but his collections verge on flamboyant.
Gollish's reserved demeanour belies his eclectic sensibility and outré taste. In person, he's thoughtful and soft-spoken, but his collections verge on flamboyant. That tension is embedded in the brand. "I was a little bit awkward, probably. I've always been sort of socially conscious—my friends know that," he says of his younger self. "When I'm out, I can be really loud and the centre of attention, but on the inside, I'm kind of a shy person." In that sense, he is a walking advertisement for Mr. Saturday: he may whisper, but his clothes shout. As a kid, Gollish was keenly aware of how clothing can draw lines. Growing up skateboarding, he could weed out the real skaters from the posers by what they were wearing. "Before Instagram or anything, it was like, Oh, you're wearing a Zero T-shirt? I know I like you. Not only do you skateboard, but you like the punk skateboarding, so then I know I can be friends with that kid," he says. "But now, freedom of expression has expanded so much in a way that can be really beautiful. You can dress as so many different things on different days because we all know that we're not always just one thing."
This is why Mr. Saturday pays heavy homage to the club, a space for self-expression, liberation, and even transformation. "For me, nightlife, calling it fashion made a lot of sense. But I don't think as many people identify with it as that. They always think fashion is a part of nightlife. But nightlife was the original runway." Nightlife is a celebration of individuality, and one way to assert that is by throwing a fluid, calf-length mustard-leather coat over a fluffy cerulean polo sweater.
Soon, we'll see how Gollish marries his contemporary aesthetic with Roots' heritage and legacy. As the company looks toward the future, Gollish is focusing on redefining the brand codes for a new customer. Can he give us a hint what that might look like? "It's something that I'm actively working on, and I can't wait to show people. The 50th anniversary is coming up, so it's a really great time to be able to look back at everything that was done and look forward to the future" he says. "In the realest way, Roots definitely stands for craftsmanship, authenticity, heritage, and sustainability."
For now, at least, he'll let the clothes do the talking.
Assistant photographer Michael Chui.