Maserati Goes Topless With the MC20 Cielo
The Cathedral of San Nicolò in Noto, Sicily, is an imposing baroque building. On any given day, numerous crowds ascend and descend the large flight of stairs. On one particular day this past autumn, the stairs were empty. For at the foot of the imposing staircase on Corso Vittorio Emanuele, the sleek Maserati MC20 Cielo was positioned with its butterfly wing doors open to the heavens. The people converged around the spyder were multinational and multigenerational, and among the auto enthusiasts and gawkers exclaiming "bella macchina" was Klaus Busse, the six-foot-seven head of design for Maserati, who took the trident branded sky-blue ball cap from his head and handed it to a school-age boy, his neck kinked to stare up at him.
The MC20 is Busse's baby, a formidable race car for the road that was released in 2020, with Cielo the latest sibling. The supercar is aggressive, agile, and one that Busse, despite his height, can get in and out of comfortably. "Sculpture is an important part for us at Maserati," he says. "Not only because we are Italian, but we are trying to understand what is our right of existence in this segment." There are plenty of attractive supercars, and Busse's design "is incredibly pure without this kind of visual noise of air intakes."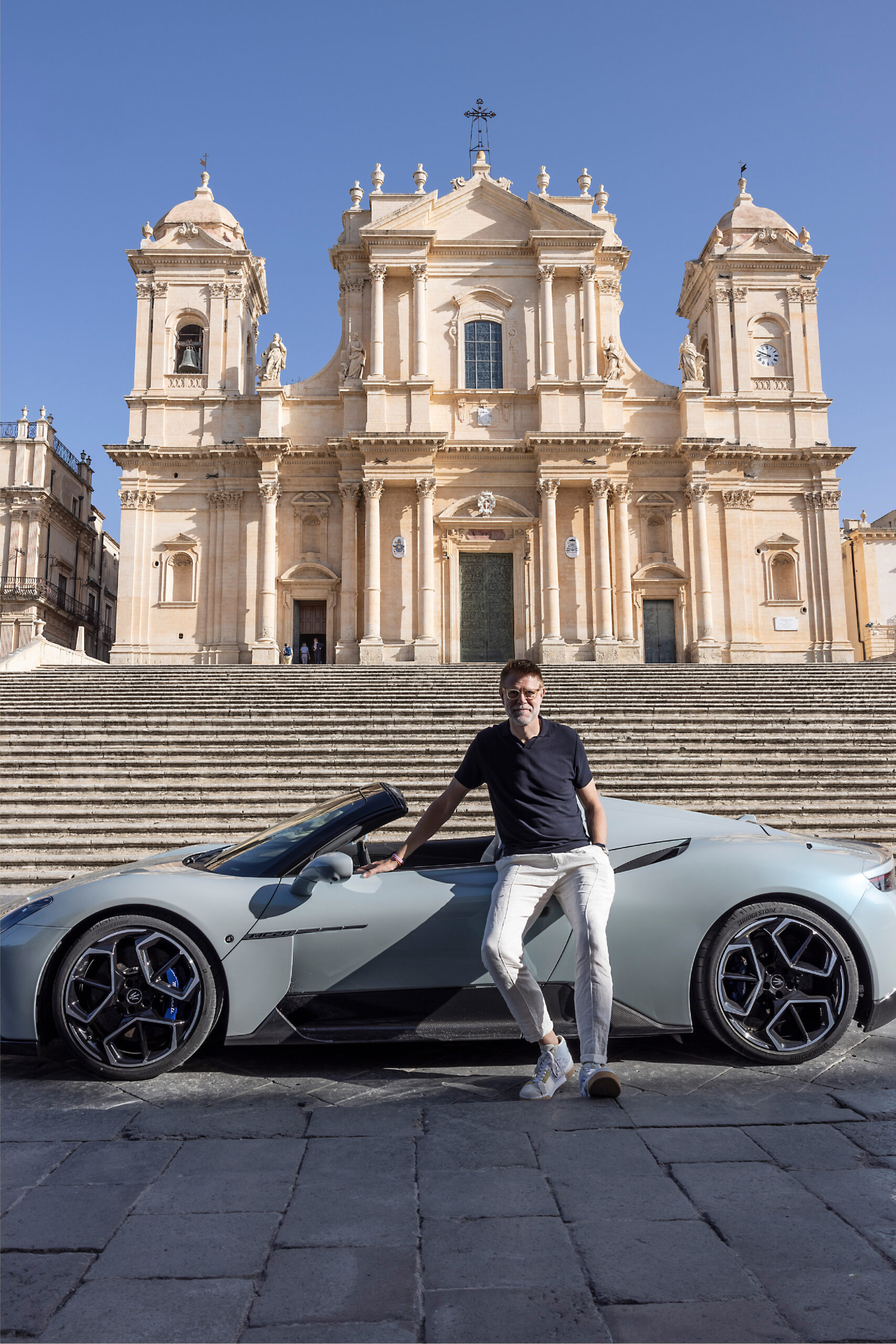 Starting the engine of the MC20 Cielo for the first time stirs emotion as the Nettuno V-6 engine can release 630 horsepower and sprint from 0 to 100 kilometres in three seconds. From the name, Cielo, to the Acquamarina colour (a new three-layer metallic) and the retractable glass roof (which can become opaque at a push of a button, up or down in 12 seconds flat up to a speed of 50 kilometres per hour), there are plenty of connections to the sky. Maserati says the full-electric version of the MC20, the upcoming Folgore, will also be a Cielo Spyder. The Cielo isn't just about good looks—it's a modern classic in the making.