Design Space: Paste by Studio Author
A hospitality-inspired dental clinic.
"Isn't this place amazing? They think of everything," a patient says unprompted in Paste Dental's cozy grotto of a waiting room. They are unexpected words for a dental clinic, but Dr. Derek Chung, who opened Paste late last year, is something of an anti-dentist. When he and his partner in life and business, Dustin Carrinngton, approached Toronto design firm Studio Author, the brief was to create a dental practice that reconsidered the typical approach to medical care. Studio Author founders Jayme Million and Alex Simpson take a hospitality-inspired approach to their work, and for Paste, they delivered a moody sanctuary that references the stylish lounges of nearby hotels.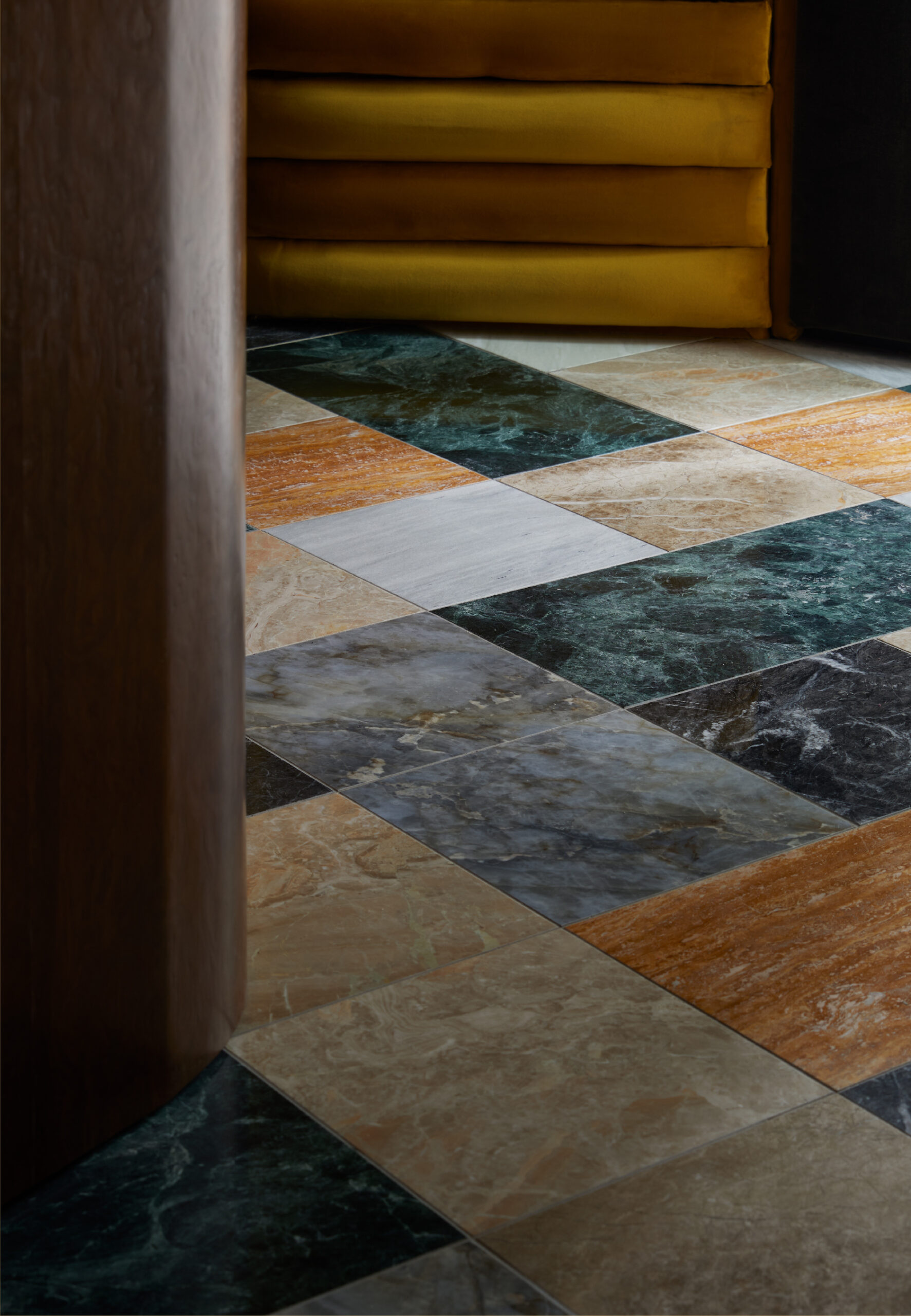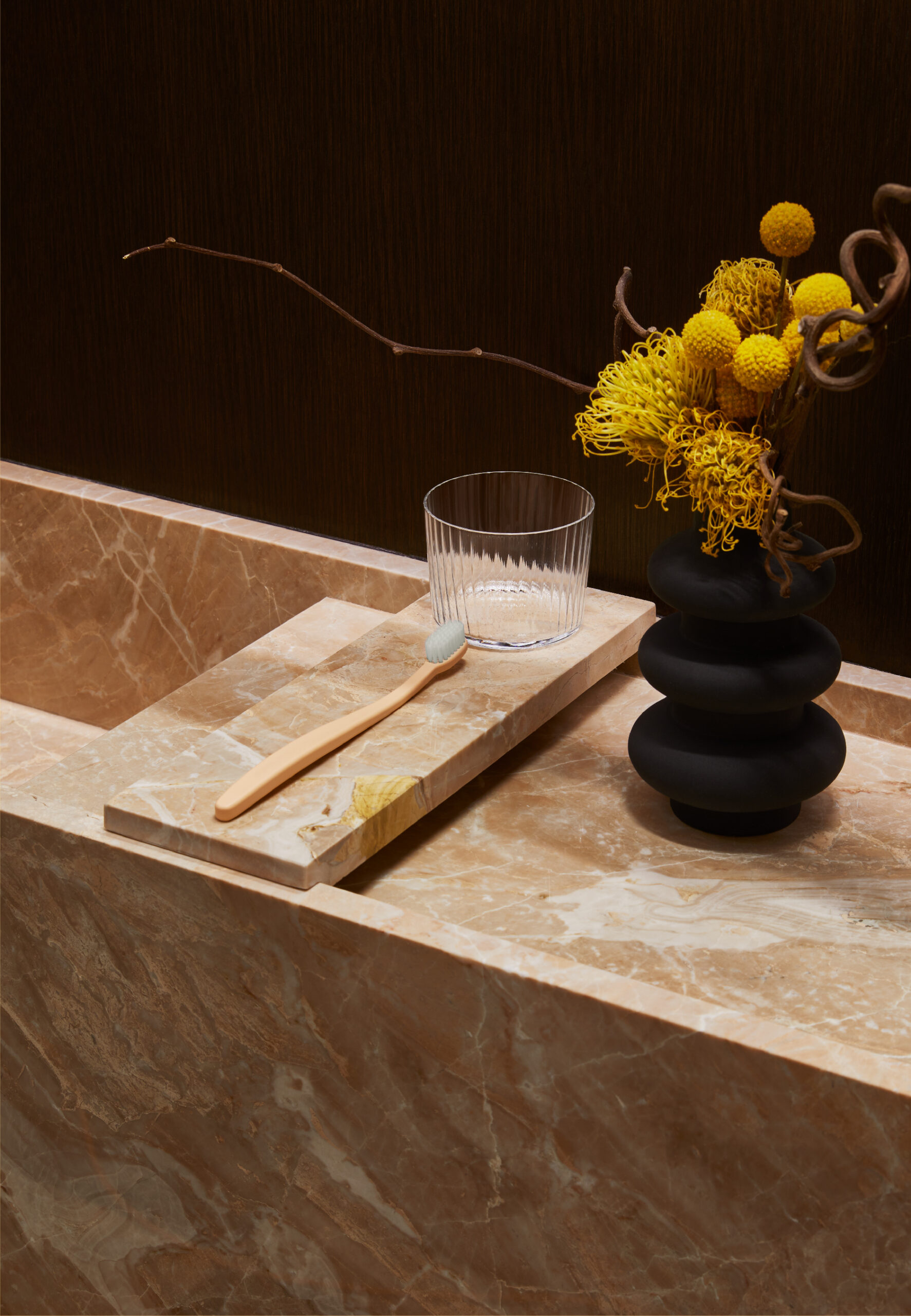 A low-ceilinged circular reception area, clad in green-velvet panels, is shielded from the bustle of King Street by two angled partitions, and two curved cut-outs in the wall, padded in mustard velvet, offer seating. The reception area gives way to a curving burlwood-panelled hallway, illuminated by low-set round golden sconces. "We created this circular space and introduced that tunnel so that when you're in the reception, you come in from the street, there's this moment of reprieve," Million says. Below foot, a collage of marble tiles in creams, oranges, greys, and emerald greens is inspired by Skanderbeg Square in Albania.
The three compact exam rooms are dominated by cognac-coloured leather exam chairs, a starting point for the design: "We wanted Hermès, but these are the next best thing," Carrinngton jokes. Gridded sliding wood panelling tucks dental instruments out of sight, and custom rectangular marble sinks are finished with gold-coloured hardware.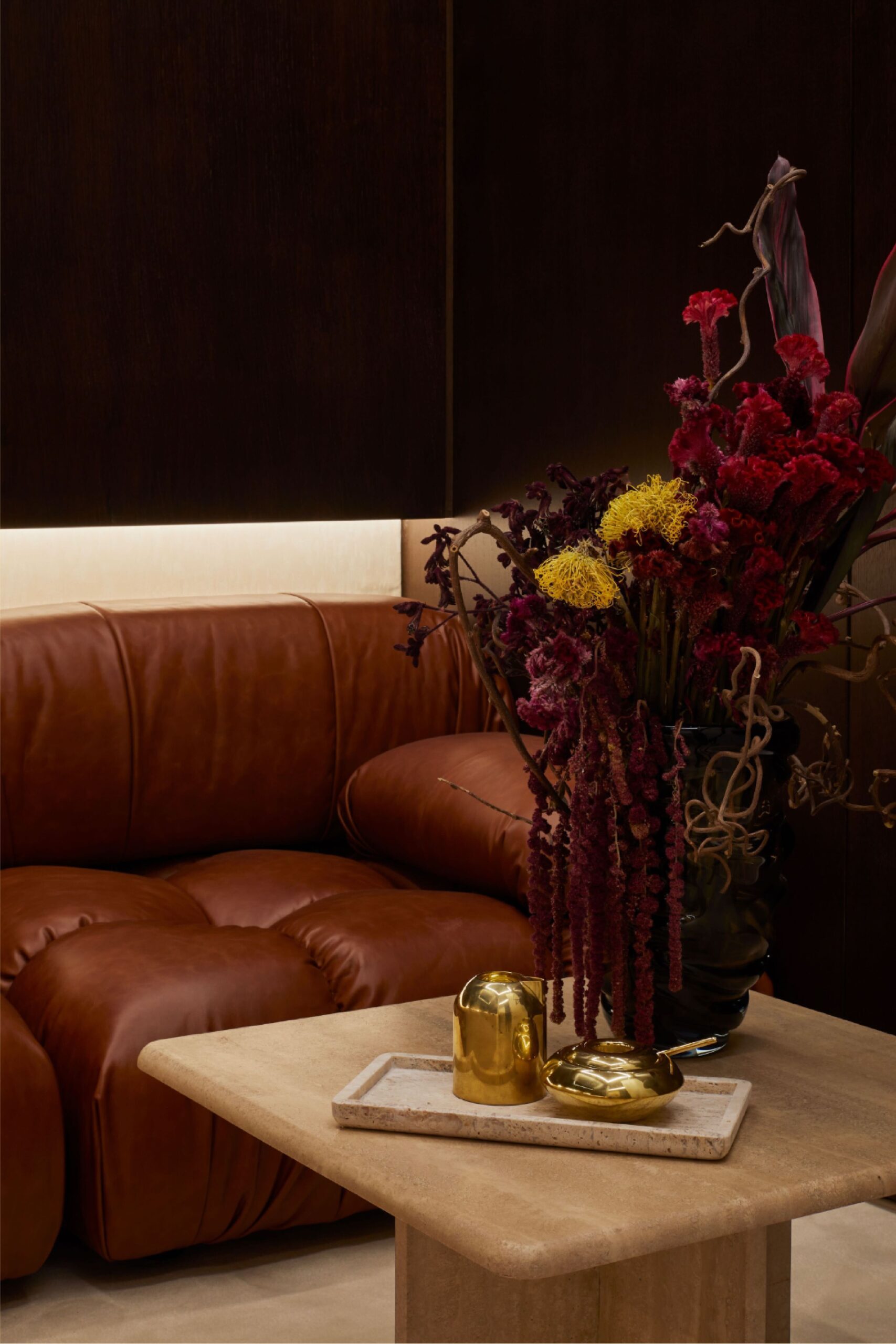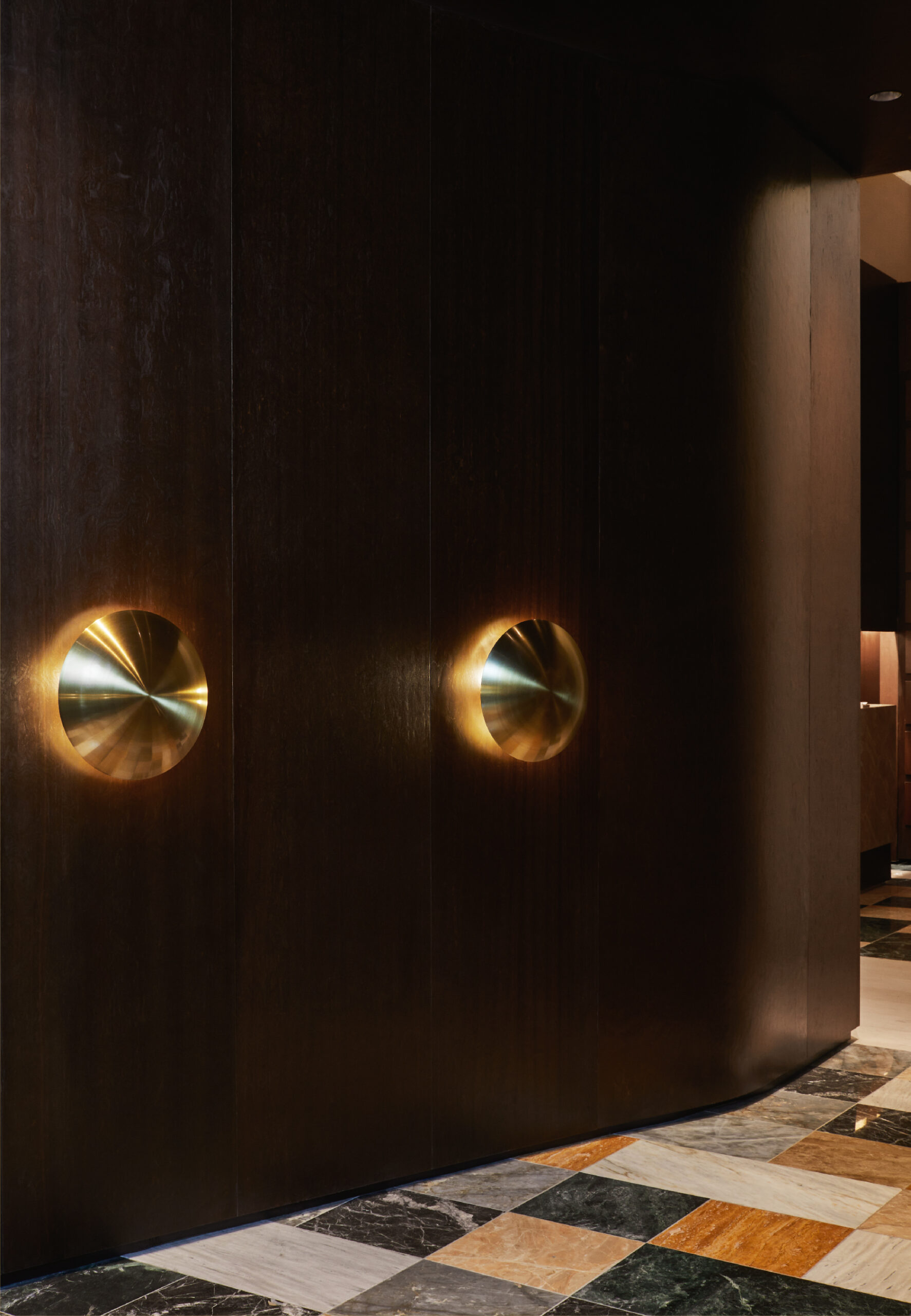 Photographs by Niamh Barry.