The Conscious Traveller: Bruce Poon Tip of G Adventures
A Canadian success story.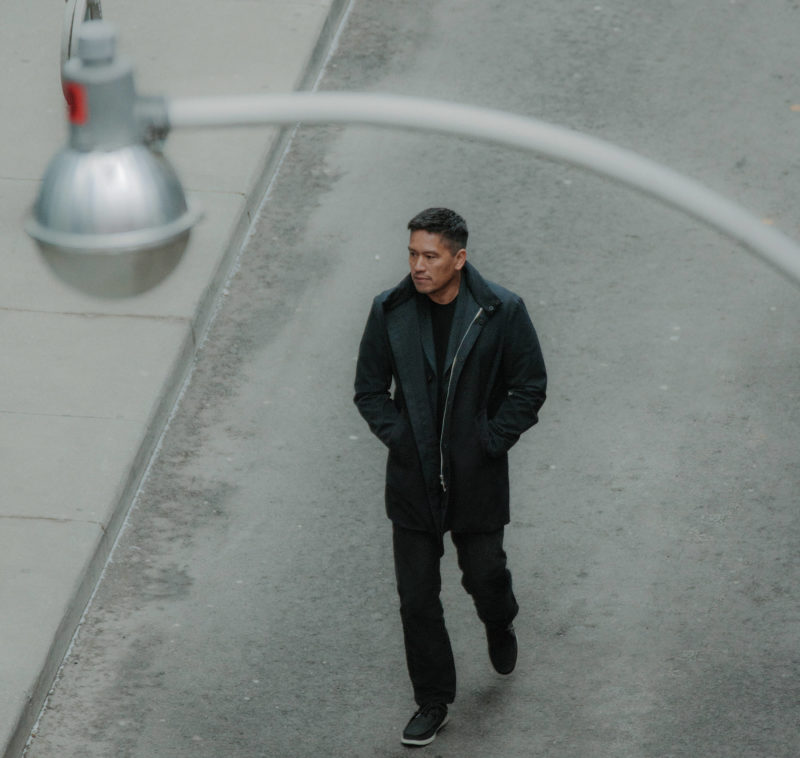 In 1989, with $800 in his pocket, 22-year-old Bruce Poon Tip moved from Calgary to Toronto—a city he had never visited—to launch his travel business. "My uncle told me that you never want to be a big fish in a small pond," he explains. "You always want to be swimming with the sharks." Believing that his newfangled idea for a travel company would succeed, Poon Tip moved east, his knowledge of Toronto sourced from shows such as MuchMusic's Electric Circus.
Three decades later, Poon Tip has earned bragging rights as the founder of G Adventures, a Canadian success story set to celebrate its 30th anniversary in 2020. With 28 offices around the globe, this entrepreneur's vision of travellers wanting to explore the planet while embracing sustainable and responsible travel practices is thriving. But don't call Poon Tip the CEO—at G Adventures, those letters stand for Chief Experience Officer and are reserved for the almost 1,600 employees who lead the 750 journeys offered in 121 countries.
Base Camp is the affectionate nickname of G Adventures' headquarters. Located in Toronto's Entertainment District, the low-rise brick building features a picture window upon entry proclaiming "Our World Deserves More You." The open-concept environment houses meeting rooms inspired by Star Wars and Dr. Seuss, a rooftop patio, and even a communal area for impromptu yoga sessions. Poon Tip could easily be mistaken for just another employee, his relaxed demeanour belying the challenges of problem solving the unexpected situations that can affect his company, including natural disasters, political unrest, and travel bans. And while these days Poon Tip is a fixture on the lecture circuit—informing corporate A-listers about socially responsible business practices at companies like Silicon Valley giants Google and Apple, the United Nations, and the World Bank—it was tough in the beginning.
"No one understood what I wanted to do," says the 52-year-old, who has two daughters, Jada, 17, and Terra, 15, with his wife, Roula. Starting his business long before the dot-com boom and the obsession with start-ups, Poon Tip faced many closed doors. "I didn't get any respect from bankers or lawyers, who were more interested in investing in manufacturing or mining. I never had someone say, 'You can do this.' " Instead, he maxed out his credit cards in pursuit of his dream. His Trinidad-born immigrant parents shared the view of many in the West when it came to Toronto, seeing it not as a centre of opportunity, but a place to be shunned. "My parents thought I was joining a cult."
Sterling Road, not far from Roncesvalles on Toronto's west side, is currently ground zero for contemporary culture, but in the early '90s, this industrial neighbourhood was known for manufacturing bicycles and fire hydrants. A warehouse here acted as the incubator for Poon Tip's travel start-up, then called Gap Adventures. The concept of a small group tour operator was fuelled by his experiences backpacking with friends throughout Asia. At that time, "There were only two options: finding your way with a guidebook in hand or shuttled through countries on air-conditioned buses." He knew another option was needed.
Persistence became Poon Tip's mantra. Gap Adventures was curating travel for people who wanted to explore the world, benefit from an experience that was rooted in local communities, and avoid all-inclusive package tours with their minimal focus on local and sustainable. The first three destinations for a Gap Adventure in 1990 were Ecuador, Belize, and Venezuela. On a reconnaissance trip to the Ecuadorean Amazon, Poon Tip met a man named Delfin Pauchi, who was recommended to him by another local. Pauchi lived in a remote community a couple of hours from the city of Tena. "Through a translator, I explained that I wanted to see his village and hang out. He didn't understand why." But that first trip launched a friendship that continues to this day and inspired Local Living—one of 10 different G Adventures travel "styles"—which immerses travellers into life in a region by arranging for them to spend time with a local family.
"Travel, at its best, is when you can bring home the appreciation of another culture and better understand what your place is in the universe." –Bruce Poon Tip
Almost all of the travel experiences offered with G Adventures are guide-led group endeavours; they range in length, the shortest being three days and the longest 65 days. All CEO guides go through a rigorous seven-day training program called Wanderer to learn all aspects of working for G Adventures, from the nuts and bolts of being a guide, such as dealing with group dynamics, to the company culture and purpose. G Adventures itineraries are grouped by travel style—think Marine, Active, Wellness, and so on—and the huge selection on offer has turned people into repeat customers, while coveted alliances with National Geographic and the Jane Goodall Institute have boosted the company's reputation and bottom line. In 2018, G Adventures reported annual global revenue of $600 million. All the while, there have obstacles. Notably, in 2008, the U.S.-based clothing retailer Gap sued Gap Adventures over use of the name. In 2011, Poon Tip announced the company's rebirth, rebranding Gap Adventures to G Adventures.
Shortly after, Poon Tip was convinced to write his first book, Looptail: How One Company Changed the World by Reinventing Business, which evolved from an idea to create an employee guidebook. "I pulled out of the project three times. I fired two ghostwriters, one editor, and was forced to write it myself. I've become a storyteller, but I'm not a writer. When I was finally finished, I didn't want the world to see it." But he let it, and the book became a New York Times bestseller. This led to 2015's Do Big Small Things, a journal/workbook focused on creativity and happiness, a place to detail adventures and encourage dreams, with Poon Tip's bon mots of encouragement.
The unexpected book profits haven't lined Poon Tip's pockets—he's taken the money and reinvested it in his employees. Seeing that many of his CEOs want a career beyond being a guide, he's created the G Values Fund, which provides G CEOs with microloans to launch their own travel business ideas. Planeterra Foundation, the non-profit partner of G Adventures, was created in 2003 by Poon Tip. With ongoing funding from G Adventures, 100 per cent of public and corporate donations are put toward project development in areas such as conservation, health care, and social enterprise.
The 50 in 5 Campaign, announced in 2015, is Planeterra's current focus and Poon Tip's pride; the non-profit hopes to raise $5-million to integrate 50 new social enterprise projects (called G for Good) into G Adventures itineraries by 2020. Recent additions include the Hagi Homestay Program, which pairs G Adventures travellers with a family in small-town Japan for a homestay during a trip, or the Lusumpuko Women's Club in Victoria Falls, Zimbabwe, which provides traditional meals to G travellers.
As he honed his business practices, Poon Tip challenged himself to see if they would work outside G Adventures; the company has acquired five British small group tour operators in recent years. "My ego needed me to see if the theories could work for others, and [I wanted] to create another place for employees to extend their path with the company."
As he continues to grow G Adventures, he knows there's a time limit. "I'm working harder than I ever have, but I know I have 10 good years left in me," says Poon Tip, who is constantly thinking about what the future will bring for his company and his employees. But he's also got a list of destinations he'd like to explore, including Russia. "I'd love to take the time with my family or on my own to be on the Trans-Siberian Railway from Beijing to Moscow."
As transformative, sustainable, eco-friendly, and experiential go from being the territory of G Adventures to commonly used in travel marketing copy, Poon Tip is keeping the focus of his company on travellers who want to experience a sense of wonder and surprise while exploring, as well as letting go of being hyper connected. "Society makes us tourists, but innately we have a natural curiosity to explore. Travel, at its best, is when you can bring home the appreciation of another culture and better understand what your place is in the universe." 
_________
Never miss a story. Sign up for NUVO's weekly newsletter, here.