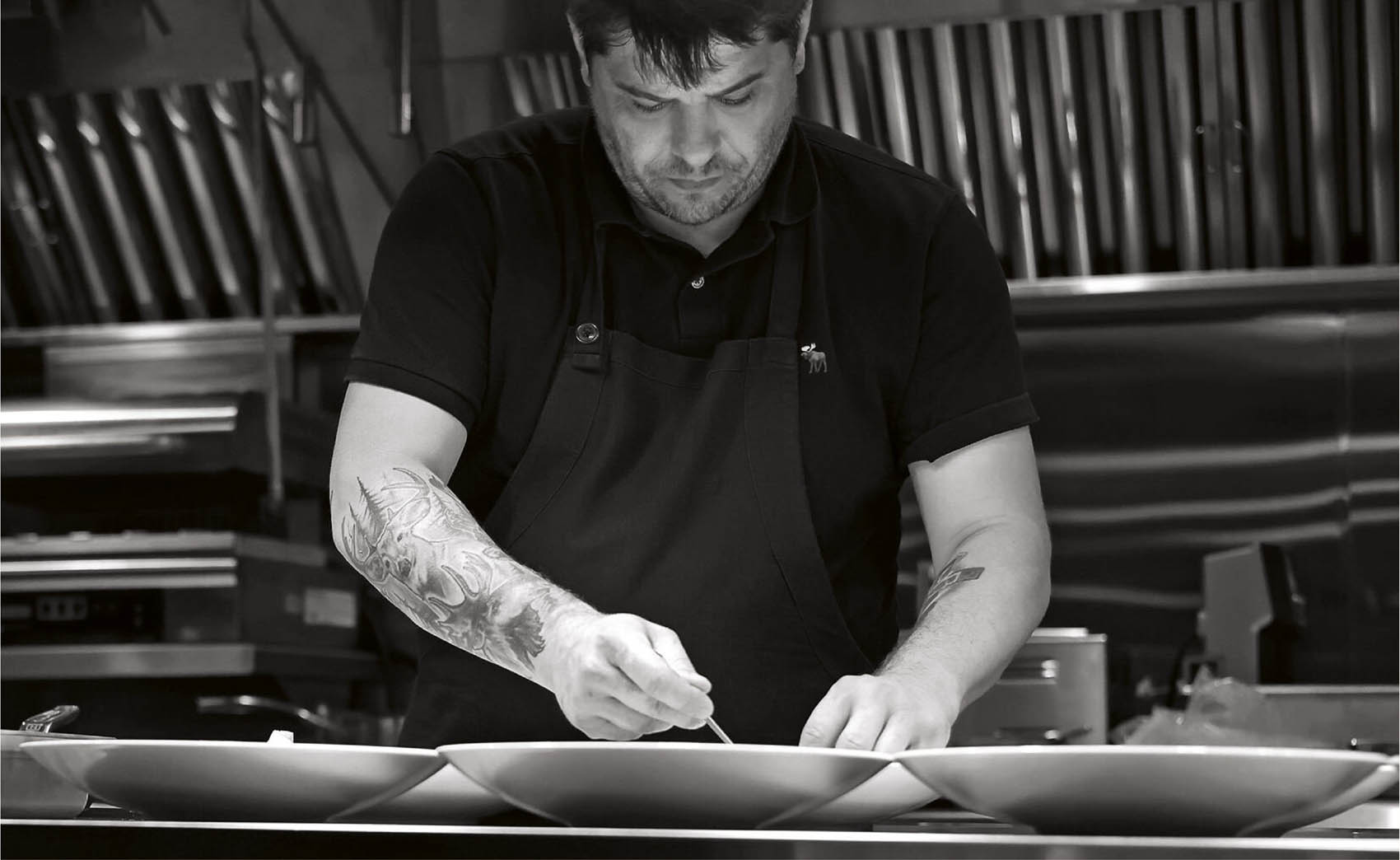 Flavours of Quebec: Chef Stéphane Modat of Le Clan
Where to dine for fresh-from-the-hunt meat.
So much of a restaurant experience relies on ingredients' journeys to a plate. In Quebec, provenance-focused cuisine became a discussion when Christine Lamarche and Normand Laprise opened Toqué! in 1993. At Restaurant Le Clan, chef-owner Stéphane Modat looks to push his province's terroir even further. This 100-seat restaurant with the kitchen on the ground floor and dining rooms above in Vieux-Québec is a place where producers and products are highlighted with pinpointed accuracy, right down to the geographic coordinates of where menu items are sourced.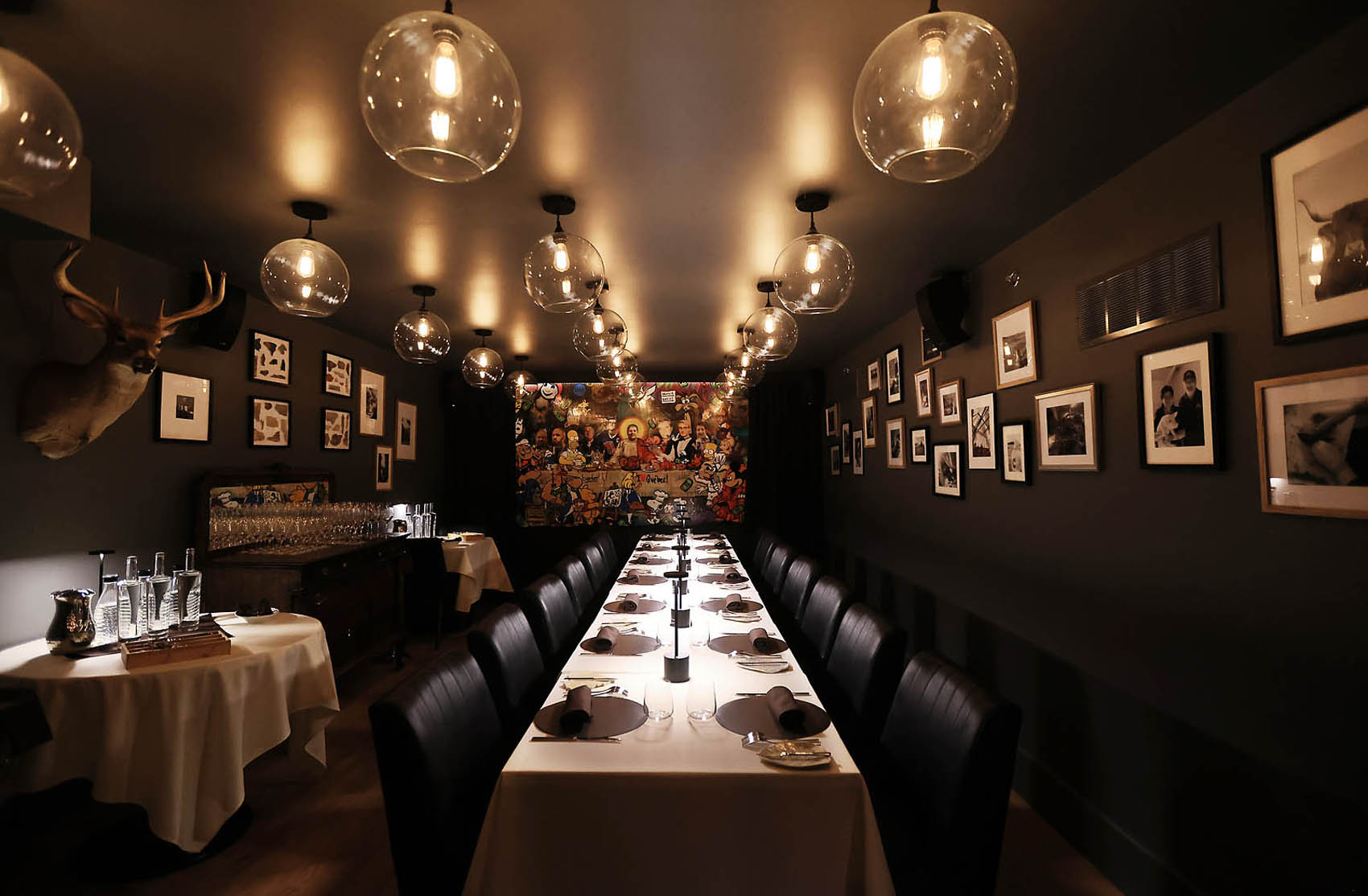 As the four- and six-course meals change frequently according to supply, so do the latitudes and longitudes, with items like venison from Pierreville (46°04' N, 72°49' W) or rabbit from Rivière-à-Pierre (46°59' N, 72°11' W). These details take diners down rivers, up country roads, and past treelines, homing in on a regional mosaic of ingredients. From boreal cloudberries and local seawater bread to one of the rare organic black garlic producers in North America, Le Clan prides itself on its relationships with artisans, family farms, fisheries, and agroforestry co-ops that make up its nightly mise en place.
"There aren't many places that I haven't visited," Modat says of his travels across Quebec. "Every corner of the province is very special—Nunavik, James Bay, the Magdalen Islands—they all have something different to offer." He's especially influenced by northward travels to Inuit and Cree communities, eating whale meat and caribou méchoui, learning smokehouse techniques for arctic char, and harvesting mussels from the ice at low tide.
Modat is originally from Perpignan in southern France, where he developed indelible memories of growing up and eating with his paternal grandparents, and while hunting has become a passion, the chef did not hunt during his childhood. Today, his arms are adorned with tattoos of his first kills, like deer and moose.
Modat arrived in Quebec at 25 and hit the ground running, landing his first kitchen job at Restaurant Initiale. Some time at L'Utopie followed, before an eight-year tenure at Fairmont Le Château Frontenac's Restaurant Champlain. Modat's decision to leave Fairmont from his position as head chef to open his own restaurant was a surprise, however, as it came shortly after being named Chef of the Year by Les Lauriers de la Gastronomie Québécoise. "It was the logical next step," he says frankly.
Le Clan may seem a far cry from a lauded hotel's elaborate kitchen, but it walks the fine line between refined dining experience and the factual truth of where food comes from. The restaurant is the culmination of Modat's locavore principles, creating a place where a new story could be written: what eating in Quebec is, fully.
It is only within the last decade that the province has launched pilot projects allowing restaurants to serve fresh-from-the-hunt meats to better express Quebec's gastronomy and culture. "Too often people say that paella is eaten in Spain, that pizza is eaten in Italy, but we are not able to say what we eat in Quebec," Modat explains. "I want to be able to serve local products, like wild game, to set ourselves apart."
The name Le Clan refers to a group of people united around the same passion, specifically sustenance sourced from the surrounding land, sea, and sky. "We need to assert ourselves as a society, and I think that goes through the kitchen," Modat says. What does the kitchen mean to him today? "A place for gathering, creativity, and sharing."