A quiet culinary revolution.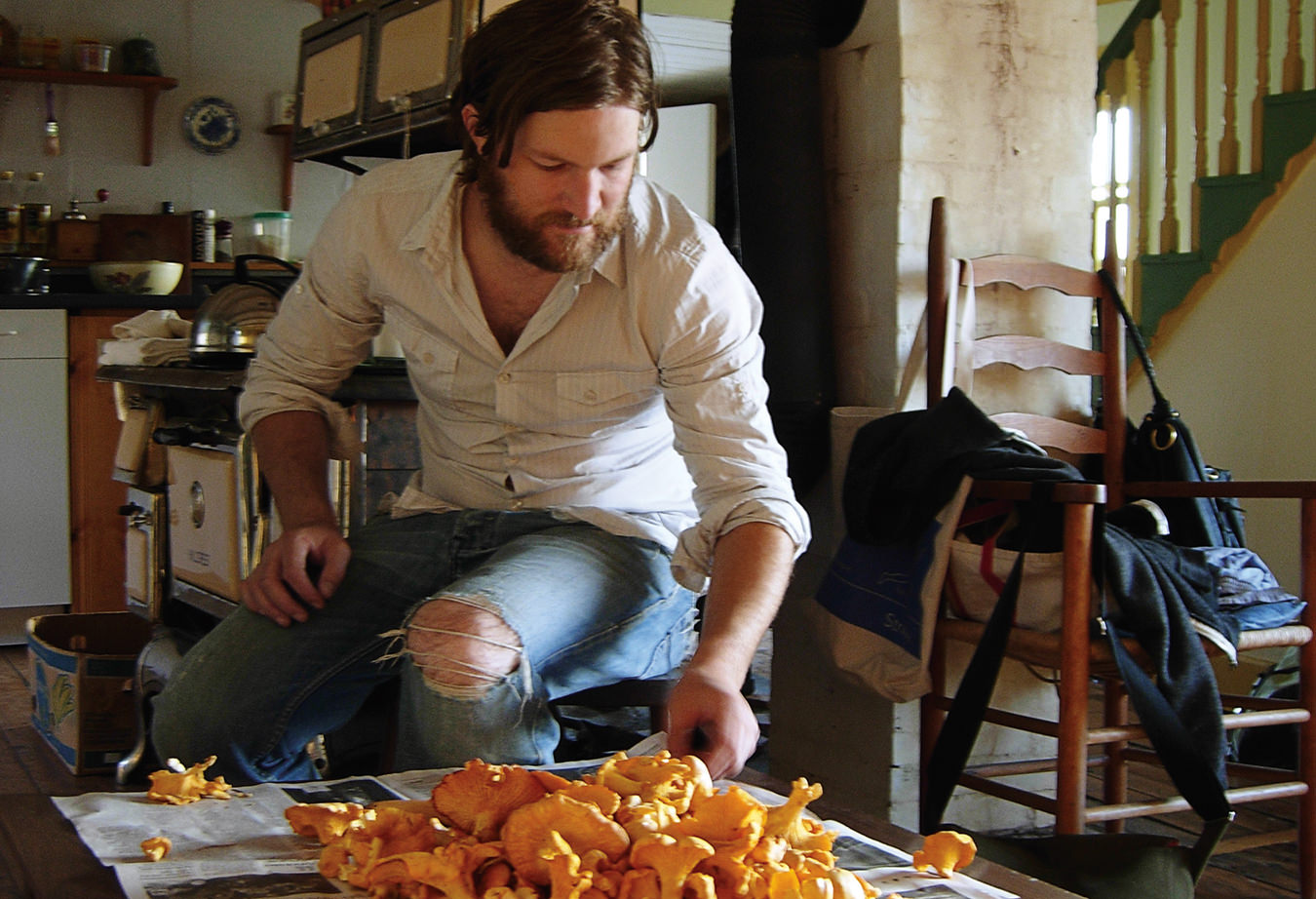 The first time I tasted chef Jeremy Charles's cooking was at the end of a month-long cross-country eating tour that had me dining in a different venue every day in search of Canada's best new restaurant. St. John's was my last stop, and to be perfectly honest, my hopes weren't that high. Newfoundland has a long and proud culinary tradition, but in three visits in as many years, I hadn't found any great new restaurants there. Dutifully, I rented a car and drove outside of town to the tiny fishing village of Portugal Cove-St. Philip's.
Entering the glass doors of Atlantica Restaurant in the Beach House hotel, I was immediately struck by the golden light filtering in through the tall windows and that clean, appetizing smell of a great restaurant. I ate meticulously prepared seafood freshly plucked from the Atlantic waters that lapped at the shore just beyond the windows. One bite of the long-cooked bolognese and I knew I'd discovered something special. Before the end of dessert, it was clear I'd found what I was looking for.
Now, five years later, I'm returning to St. John's to meet chef Charles and taste his food again at his new restaurant, Raymonds. But first, in true Newfoundland tradition, I've got to attend a kitchen party. Top Chef Canada finalist Todd Perrin (who also owns the Chef's Inn in the city) has invited me over to his house in the neighbourhood of Quidi Vidi Village for dinner along with his business partner Stephen Lee and chef Charles. There's salt cod with roasted peppers and olives on toasted bread, cassoulet with tender white beans, duck sausage in rich gravy, and plenty of good wine served in clay cups.
We're missing Charles's business partner, Jeremy Bonia (he is at home with his wife, who is expecting a baby at any minute); otherwise, it would be safe to say that the small group gathered in the kitchen tonight represents the modern face of food in Newfoundland. Perrin's role on Top Chef, as the avuncular voice of reason, made him, and by association the province he represented, one of the most popular figures on the show's first season. He and Lee are set to open their first restaurant, Mallard Cottage—a modern Newfoundland pub serving local seasonal dishes in a 200-year-old fisherman's cottage—in a few months.
The menu at Raymonds is equal parts French brasserie and Italian trattoria, with an emphasis on Newfoundland ingredients. "I love showcasing rabbit," says chef Charles. "I don't think people look at Newfoundland and think of rabbits."
It is chef Charles, however, who has fundamentally redefined dining in Canada's most easterly city. He is the only chef in Canada to receive two Best New Restaurant awards from enRoute magazine; he won the Gold Medal Plates St. John's competition in 2010, and placed second in the Canadian Culinary Championships in 2011; and he is regularly invited around the country as an ambassador of Newfoundland cuisine. With his decidedly unstyled hair and matter-of-fact beard, he looks a bit like he could have stepped out of a vintage photograph, and his soft-spoken, slightly accented demeanour only accentuates that impression.
Growing up in St. John's, Charles had one of those idyllic, rural upbringings that involved fishing and hunting, hockey, and, of course, cooking. By 16, he was working in a bakery, and before he turned 20, he'd moved to Montreal to study at the St. Pius X Culinary Institute. From there, he got a job with one of Montreal's most influential chefs, Claude Pelletier, who was then running Mediterraneo (which has since been renamed Med Grill). After that, he landed what he felt was his dream gig at the time: cooking for the Molson and Bronfman families at their fly-fishing camp in Godbout, Quebec.
His work as a private chef took him to Los Angeles and Chicago, a period that Charles remembers fondly. "It gave me the freedom to travel and try different things and experience different parts of the States," he explains. "If I was working in a busy restaurant, I wouldn't have had the opportunity or funds to travel like I did, and eat at places like Chez Panisse or Bouchon. It also allowed me to work at different restaurants and stage around." The young chef spent time in the kitchens at Charlie Trotter's and with Paul Kahan at Blackbird.
Eventually, however, Charles wanted more. "The travelling was great," he recalls, "and the money was good, but it sort of lost its challenge, and I knew I had something else in me and more to prove to myself."
That decision led to his return to Newfoundland, where he accepted the head job at Atlantica. After three years, he and his business partner, Bonia, decided to open their own place. What started out as an idea to serve classically prepared traditional Newfoundland dishes turned into something much more ambitious when they discovered the space that would become Raymonds.
Named in honour of chef Charles's grandfather and Bonia's father, both named Raymond, their new restaurant is housed in a nearly 100-year-old building on Water Street overlooking the harbour in downtown St. John's. Originally the headquarters of the Commercial Cable Company, it is one of the few remaining classically styled structures in the city. Inside, soaring ceilings support elaborate chandeliers, heavy silk drapes frame the dramatic view, and gold-and-velvet-flocked wallpaper lines the walls. It is a serious space that demands ambitious food.
The menu is equal parts French brasserie and Italian trattoria, with an emphasis on Newfoundland ingredients. It turns out to be a very delicious blend. The kitchen combines fresh cod and grilled shrimp in a seafood soup enlivened with white wine and luscious aioli. Charles takes local lamb—raised near the ocean and imbued with a natural salinity—and roasts the rack, braises the shank, and slow cooks the belly into confit. He pairs the trio with immensely flavourful local vegetables coaxed from the land by organic farmers. He transforms a traditional white bean cassoulet by pairing it with pan-seared cod, mussels, and bacon. There's nothing especially trendy or avant-garde about the food; its brilliance comes from the timeless combination of excellent ingredients being prepared with the utmost care.
After dinner, at the illuminated bar beneath a stuffed reindeer, I ask Charles what it is about Newfoundland that continues to inspire him. "The food here has become better and better," he tells me. "People are pushing forward more, and I think the public is demanding better-quality food, and we're getting there, step by step. There's still a long way to go, but it's come a long way in the past 10 years or so."
Asked about his favourite Newfoundland products, Charles surprises me a little. "I love showcasing rabbit," he says. "I think it's a wonderful, wild, beautiful, organic thing that's super cheap, too, and I don't think people look at Newfoundland and think of rabbits. They think mostly of cod, lobster, and moose, which are beautiful products, too, but the rabbits are incredible. They're feeding on wild spruce, and they taste so much better compared to a farmed rabbit. Plus they're abundant and readily available." He continues, "Our selection of mushrooms, chanterelles, and hedgehogs are incredible. We've got such an abundance of seafood, and even though we don't always see it out here when so much of it is shipped off to Boston, New York, and Japan, we're fortunate to have things like these beautiful sea urchins delivered to our back door."
With such mounting success, I can't help but wonder if St. John's sometimes feels a bit remote for such an obviously talented chef, and ask if he might be happier working in a major city. He assures me that he's right where he wants to be. "Newfoundland is special," he says. "I think it's the wildness, and the untouched quality—it's so pristine and beautiful. And organic."
Top photo by Sarah Parker Charles.