Neapolitan Sprezzatura Comes to Toronto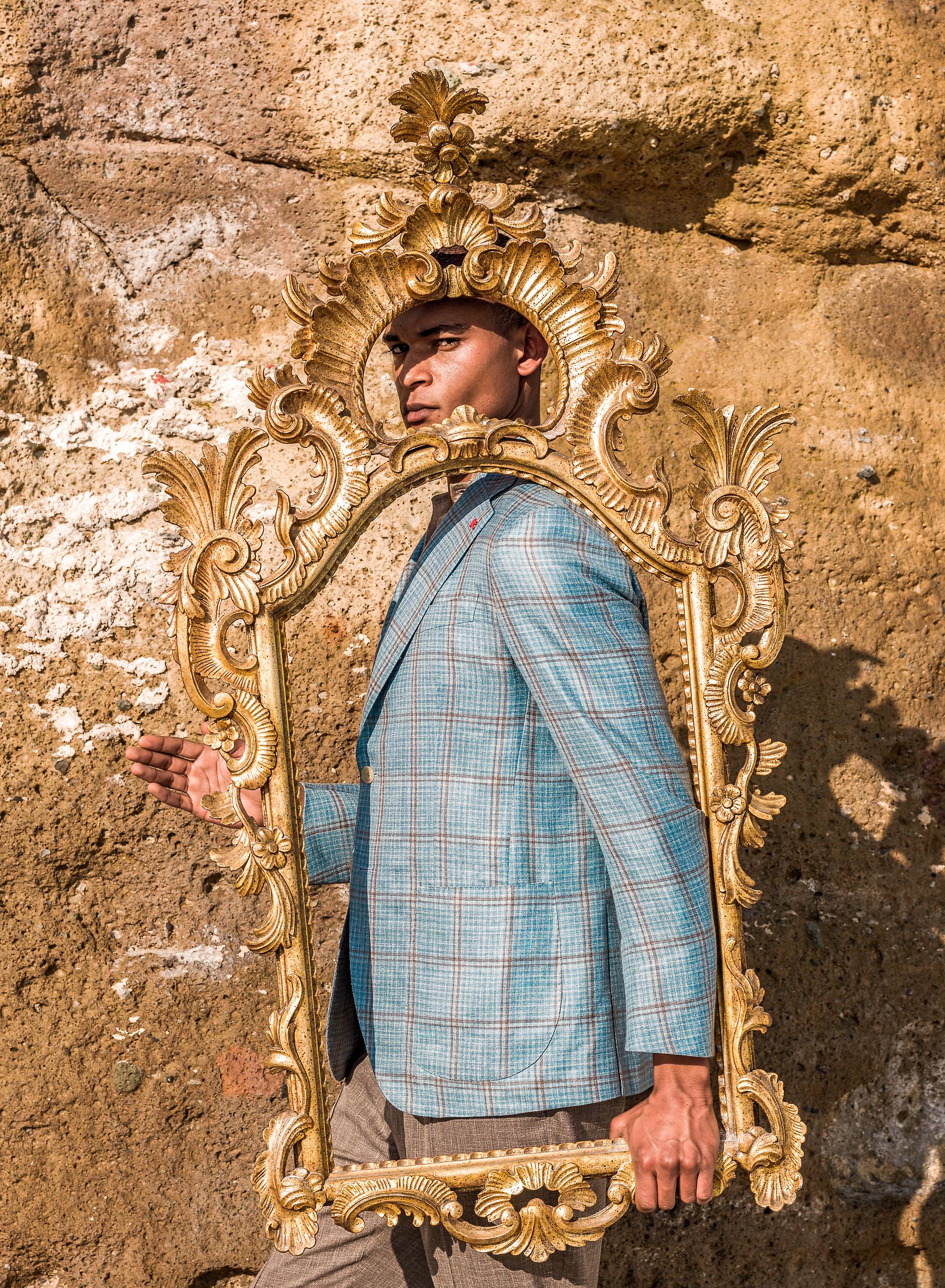 In the world of fashion, there are only a few cities with emblematic styles: London has its reserved greyscale; Paris delights in debonair ease; Tokyo perfects the uber-heightened niche. Naples, whose style is perhaps less well known because it competes with Milan for Italian sartorial supremacy, has long been a mecca for men's suiting with a good dose of sprezzatura. Isaia, established in Naples more than 100 years ago, recently set up shop in Toronto, a city that may never be considered a capital of the fashion world; let's call it an embassy of sorts.
Occupying the old Pink Tartan storefront, built in 1867, Isaia has found a fittingly idiosyncratic space in the fashionable Bloor-Yorkville neighbourhood. A contemporary addition to the building's rear heightens the square footage, and in the lounge on the lower level one can enjoy a drink while master tailors tend to their suit's every need.
Isaia's suits are typically Neapolitan: shoulders are un- or lightly padded, bodies are mostly half-lined, and chest pockets are of the angled barchetta variety. The calling card can be found on its left lapel, where a tiny red coral-shaped pin in the buttonhole affirms its origins. So if you catch yourself ogling a suit with a coral pin in downtown Toronto, be welcoming to its owner; they've got their diplomatic plates.