Reimagining the Colour Palette of the Iconic Arne Jacobsen Dining Chair
The chair is perhaps one of the most ubiquitous objects. And yet, the debates about the best combinations of form and function never end. There are plenty of eminent designers and architects who have a chair associated with their name: Hans Wegner for his Wishbone Chair, Gio Ponti for his Superleggera, Marcel Wanders for his Knotted Chair. So, too, Arne Jacobsen, creator of the Egg, the Swan, the Ant, the Grand Prix, as well as the Series 7.
The plywood design of the Series 7 chair was originally conceived by Jacob-sen in the 1950s, and to this day Fritz Hansen continues producing the Danish designer's stackable icon, preserving his legacy. Most recently, Italian gallerist and curator Carla Sozzani was tasked with reinterpreting the design classic. "My love story with Jacobsen chairs goes back a long time," Sozzani says. "They are very sensual forms."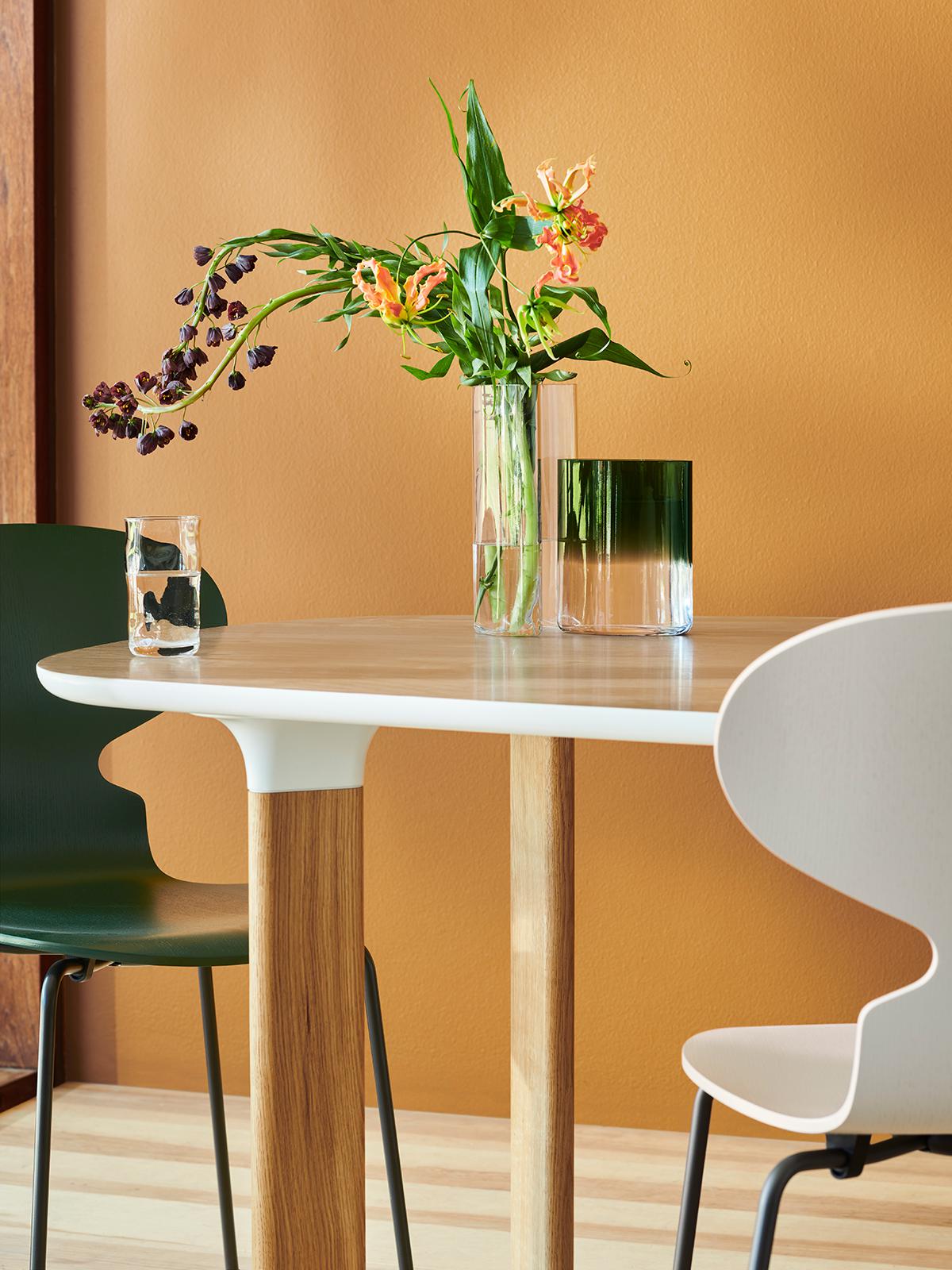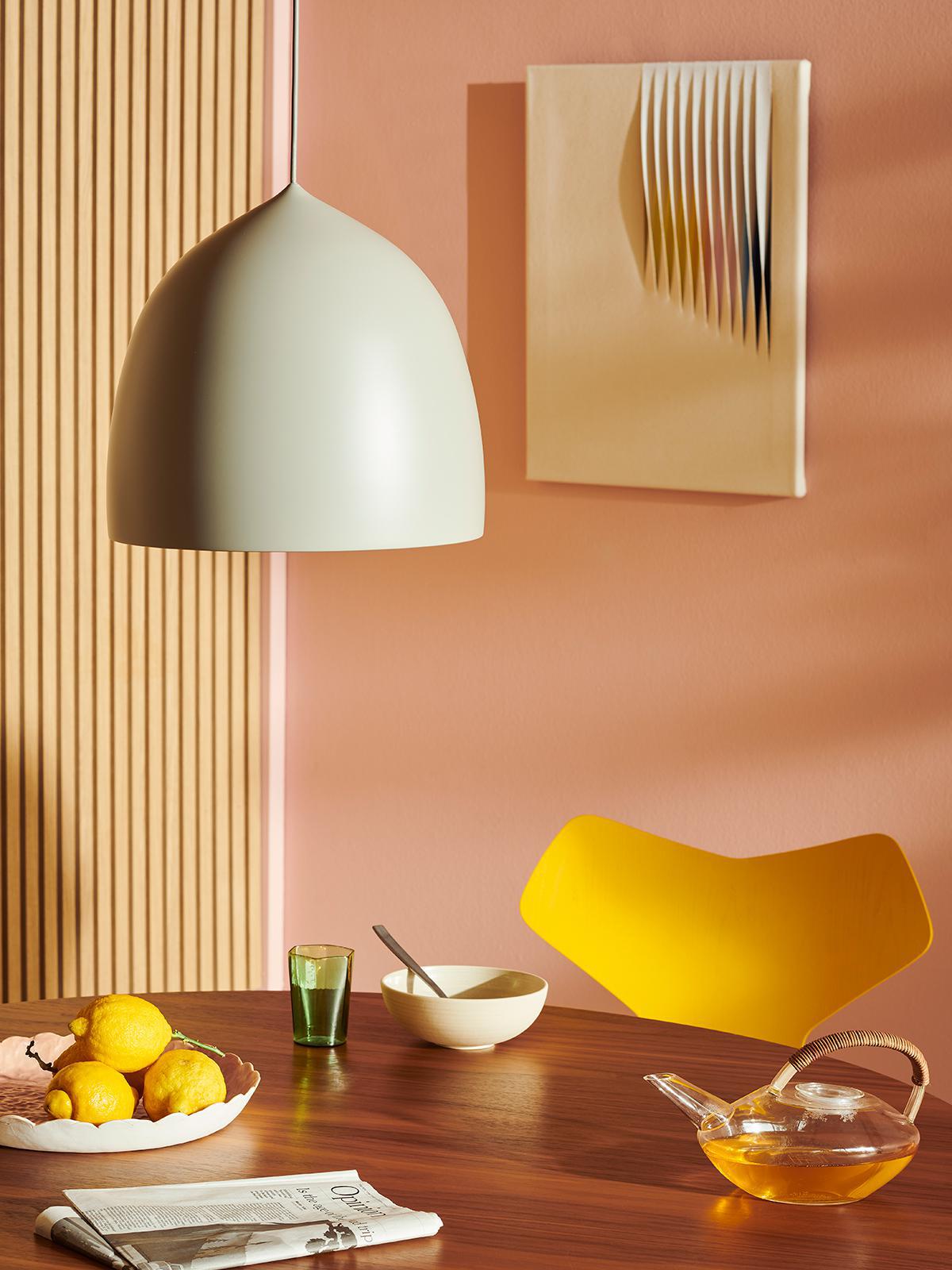 Sozzani collaborated with Fritz Hansen's head of design Christian Andresen to create a novel colour palette. "One of the primary goals was to create a collection united by a warm tone, a red thread, so to speak," Andresen explains. "This was achieved by every colour having a splash of red." The colours in the palette complement one another and make for endless combinations.
The A Sense of Colour collection is a palette of 16 shades, "from the dark green and blue of shifting waves and sky, to the pinks and ochres of small shells and a fading seashore in twilight, the palette came naturally as I explored the essence of daylight and its partner; night, to capture the essence of our shared colour harmonies," Sozzani waxes poetic. As the guiding force of 10 Corso Como in Milan, and a major contender in the world of fashion, Sozzani is known for her exacting taste and discerning eye.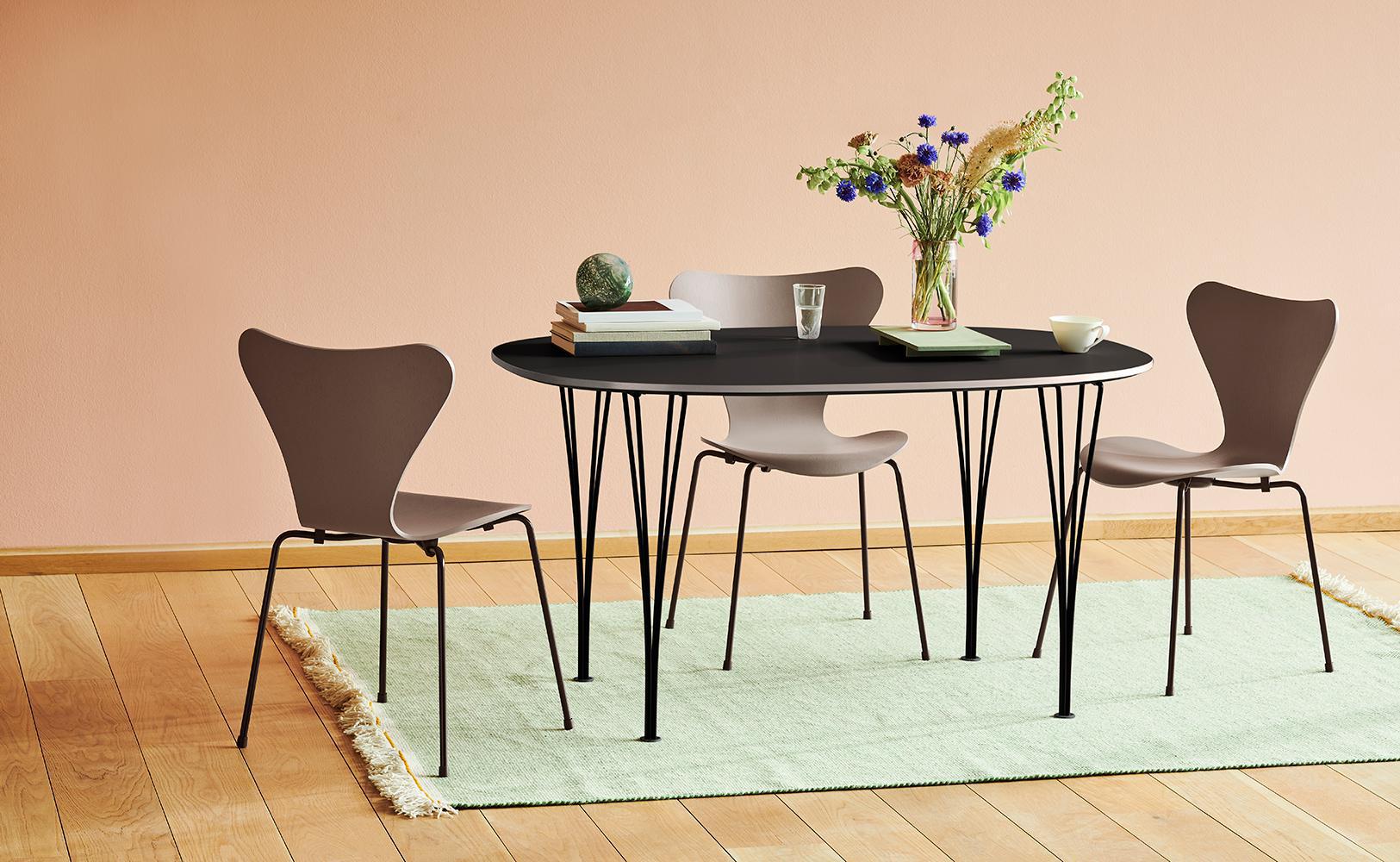 "I imagined what Arne Jacobsen might have thought when he made his palette. Perhaps, as the north and south poles are always in relationship, he also explored this relation between the light and the darkness," Sozzani observes. "Both Italy and Denmark are bound by our relationship to the sea; the colours and influences of the objects of the sea offer a spectrum of colour possibilities."
Andresen and Sozzani hope the fresh colours will grant buyers more "individual expression" when choosing them for their interior spaces.