BMW Art Journey Recipient Zac Langdon-Pole Talks About the Stars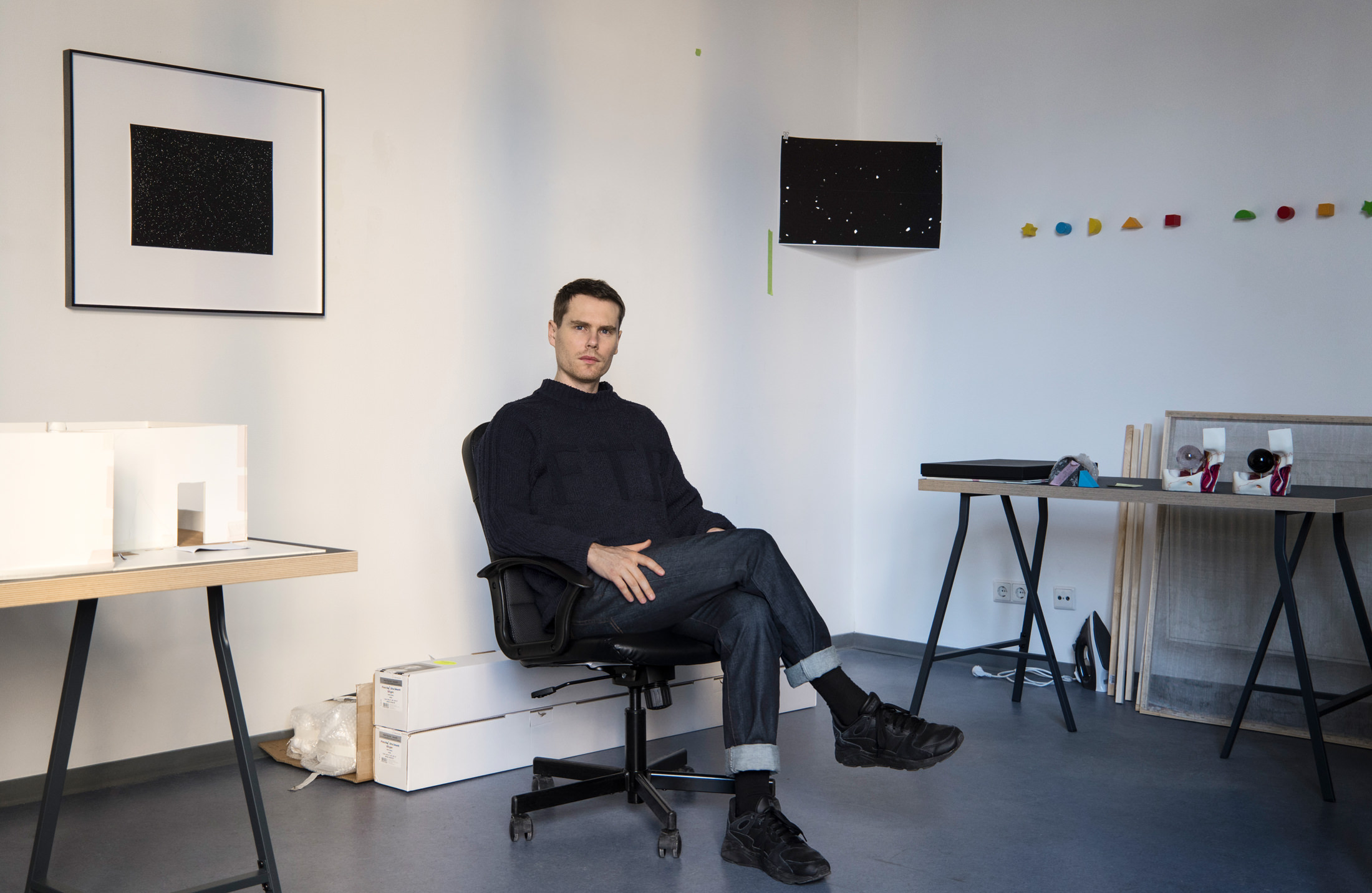 The stars enchant equally. Artists, scientists, and philosophers alike turn to the night skies to find poetry, history, and an existential sense of infinity written in the constellations. For artist Zac Langdon-Pole, recipient of the BMW Art Journey, the stars mark the starting point of his journey tracing the history of celestial navigation across the globe. The Art Journey project, born of a long-standing partnership between BMW's cultural engagement wing and the international art fair Art Basel, offers rising artists support in pursuing an artistic journey of their choosing. "It's not about just throwing money at artists," BMW Group's head of cultural engagement and author on contemporary art, Thomas Girst, explains. "It has to do with mobility. Being on the road." BMW shares with artists, he says, a value of "being free to go wherever you want to go."
The Art Journey program is imbued with this sense of freedom, which blasts open the doors for recipients to pursue their most extreme artistic endeavours while being supported by the auto manufacturer. And while a multinational car company and an artist may seem like an odd couple, Girst affirms their rational coexistence. "There's a natural link between art and technology. In pre-Socratic times, there was only one word—technē—that defined achievements both in art and technology. So, to position a brand like BMW within the arts is not so much of a stretch."
Winners of the Art Journey are selected out of three shortlisted artists chosen at Art Basel Hong Kong by a panel of art professionals based on submitted proposals. Limitations on the journey are scant, budgets are not imposed (within reason)—"No spaceships or submarines," smirks Girst—and there are only a few hard rules for artists to follow: the journey must span 600 kilometres, last at least two weeks, and take place within six months of the recipient being chosen.
Sutures of the Sky, the winning journey proposal by Langdon-Pole in 2018, saw the Berlin-based artist set off to investigate methods of star mapping in Western Europe and the Pacific Islands from the past 200 years, and how the two relate. During his research, Langdon-Pole was fascinated by certain points in history that linked the stars and culture, such as how European missionaries used scientific prediction of eclipses to convert the Indigenous peoples of Futuna island.
To Langdon-Pole, the voyage was an opportunity to explore and expand the themes of his previous work: time, translation, migration, interpolation, and assimilation. And the stars brought these all together—the glittering black canvas above fed him information that spanned millennia. "Stars can be seen through infinite possible realms of cultural meaning," Langdon-Pole explained while presenting his Art Journey project at Art Basel Miami Beach this past December.
Langdon-Pole travelled first to the U.K., Netherlands, and France before embarking on a tour of the Pacific Islands, from Hawaii to the Marshall Islands, and finally ended in his birthplace of New Zealand. In the Lascaux caves of France, he had the opportunity to view a 16,500-year-old map of the night sky, which is thought to record astronomical events. At the Mauna Kea Observatories in Hawaii, he discovered the dominance of Western astronomy in the Pacific Islands, as well as resistance to it by the Indigenous community. Each experience brought a new perspective, a new lens through which the artist viewed the cultural significance of the stars.
The scope of research was immense, and even Langdon-Pole laughs at its capaciousness. Still, the culmination of his research was recorded in detail through annotated photographs and text in his publication Constellations. As Girst puts it, "It's academia with a touch of poetry."
The heart of Sutures of the Sky, and where Langdon-Pole's artistic genius shines brightest, is in an unnamed series of images of what looks like constellations—a brilliant splay of stars across a black sky—which, upon closer inspection, reveal themselves to actually be photograms of sand: black-and-white images of sand grains on a dark surface. The photograms, made with the analogous process of placing the sand on light-sensitive material and exposing it to light, offer a metaphor for Langdon-Pole's interpretation of the stars on his journey. He cites the aphorism "as above, so below," heard on his travels, as bringing together his idea for the photograms, which used sand he had collected from the stops along his journey to resemble the stars. The work is a poetic balance of the microcosm and macrocosm of the natural world.
His choice of medium, too, seems to carry a metaphorical weight. "I first came to art through photography," he explains. "This magical, alchemical process that's all about light. Light travelling. There's already something celestial about photography."
With his journey over, and the next Art Journey recipient announced (Shanghai-based Lu Yang, who set off to Indonesia and India earlier this year), Langdon-Pole is still living in the reverberations of his experiences, with plans to continue his photogram series. "I'd love to see an archive of night sky pictures, and each from a different day," he says. "I really like the idea of presence and absence. The positive and negative."
In many ways, Langdon-Pole's Art Journey was emblematic of the program itself: both exploring unbound realms of discovery. While Langdon-Pole turned to the cosmos, for Girst, the Art Journey is about exploring the internal expanse of artists. "When you get to the fringes of yourself," says Girst, "that's when things become interesting." 
Photos courtesy of BMW and the artist.
________
Never miss a story. Sign up for NUVO's weekly newsletter here.