The newly reopened New York store houses an art collection, café, and thousands of carats.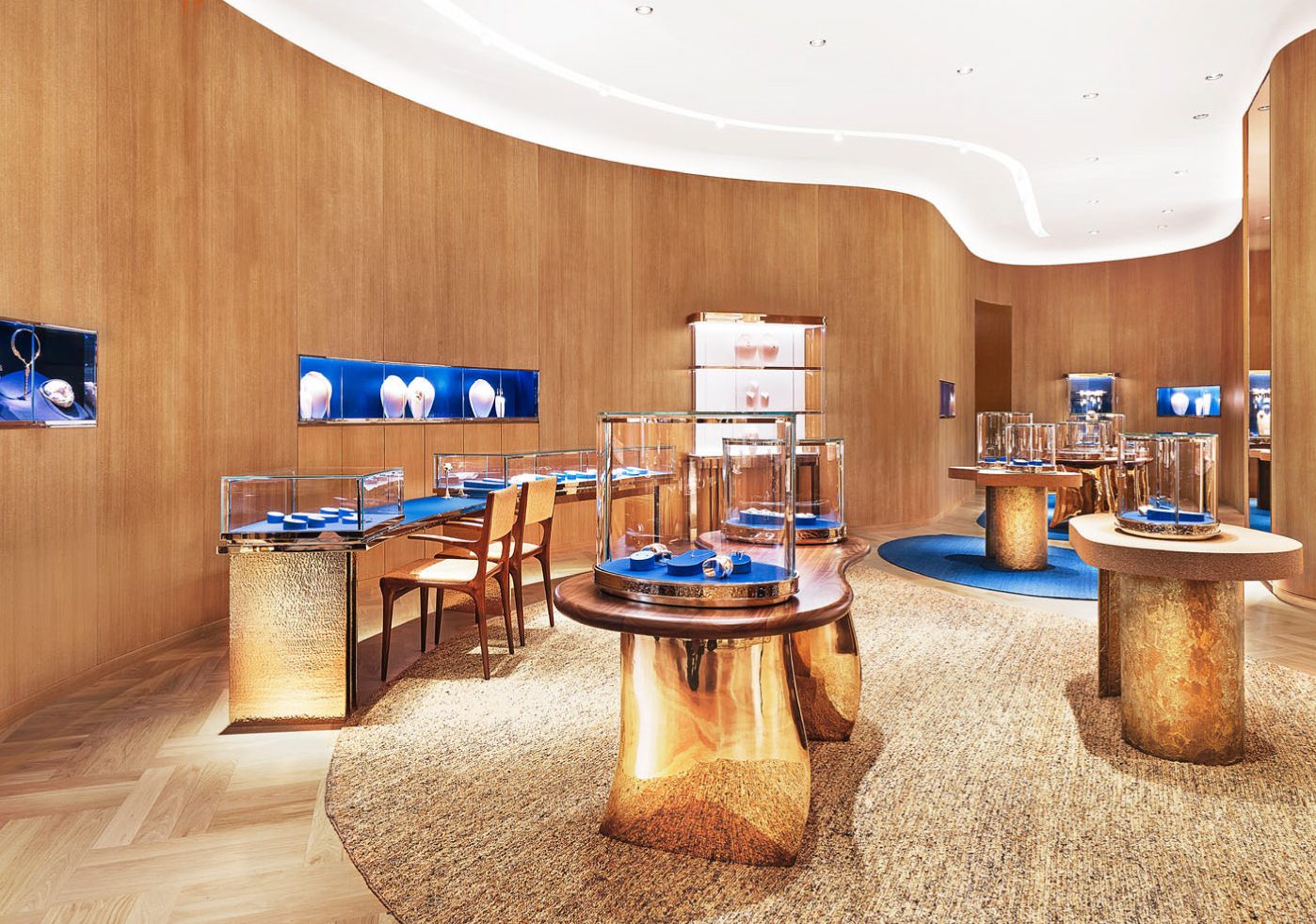 On the corner of 57th Street and Fifth Avenue in New York resides one of the world's best-known retail spots: Tiffany & Co. The storied American jeweller first opened its doors at the location in 1940 and earlier this year reopened as the Landmark. Tiffany & Co. owner LVMH spared no expense, and the renovation is said to have resulted in the luxury giant's most expensive single-brand store ever. Architect Peter Marino spent four years reimagining the Landmark's interior while preserving its classic façade.
"The Landmark is much more than a jewellery store," says Anthony Ledru, president and chief executive officer of Tiffany & Co. "It is a cultural hub and sets a new bar for luxury retail on a global scale."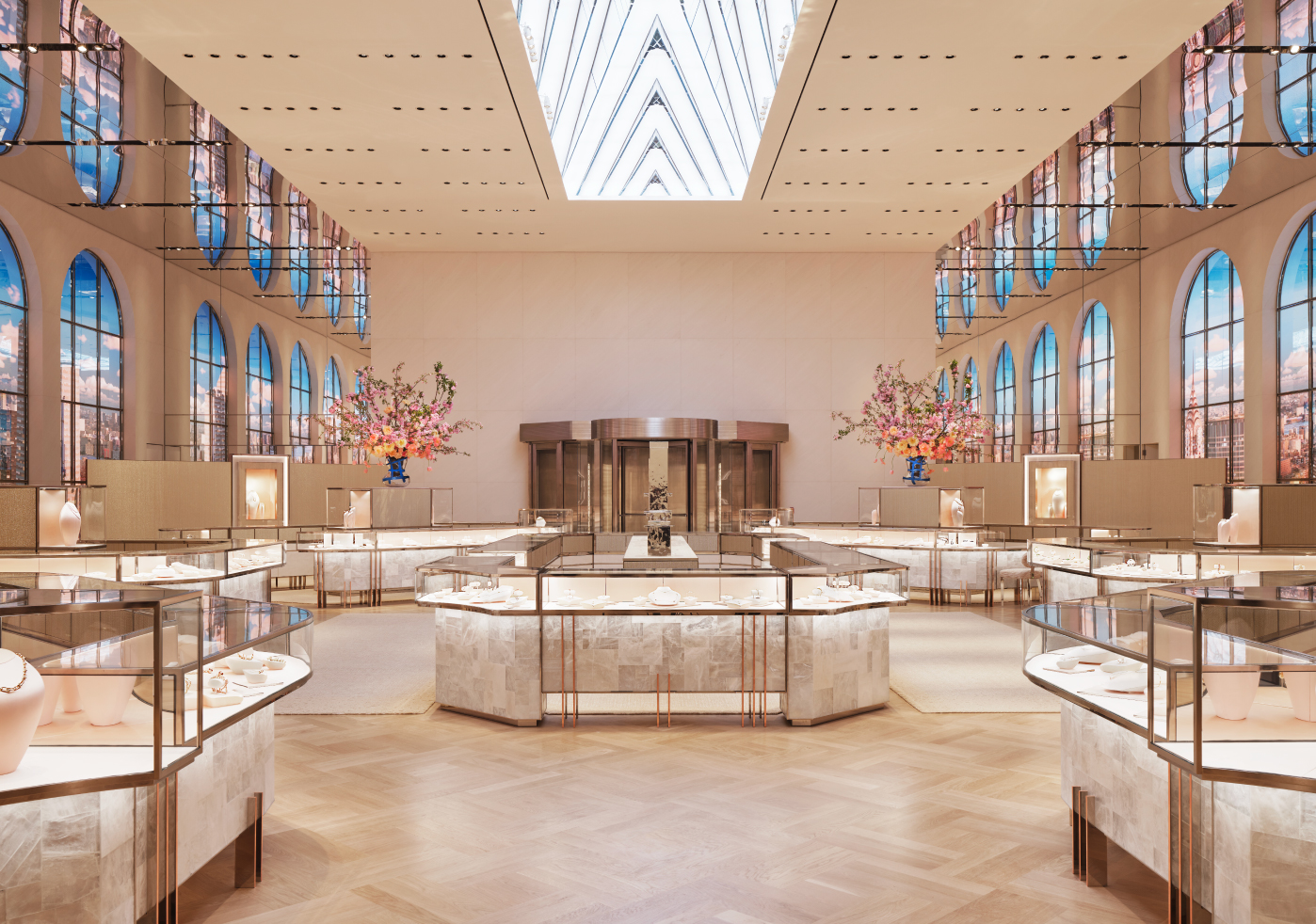 The Landmark footprint spans 10 floors with a design-forward curvilinear staircase that was inspired by the organic designs of the late Elsa Peretti, who created many iconic pieces for Tiffany & Co. The stairs are an alternative route to the escalators used by more than a million visitors per year. Artwork is key to the renovation, with 40 noteworthy pieces, including Jean-Michel Basquiat's 1982 Equals Pi, which appeared in Tiffany's About Love campaign with Jay-Z and Beyoncé.
Beyond shopping, the Blue Box Café by Daniel Boulud is a coveted dining experience, with the trademark Tiffany blue (Pantone colour 1837 Blue) tastefully used in the space. Here you can actually have breakfast at Tiffany's along with an all-day menu including afternoon tea.